Sammy's has been going strong in the San Diego region for more than 30 years, initially famous for its signature woodfired pizzas, and now expanding its menu to dazzle diners with more sophisticated tastes.
As for the pizzas, Sammy's has kept its favorites. Fifteen choices remain on the menu, many of which helped inspire the gourmet California-style pizza craze, a blend of Italian and New York-style thin-crust pies topped with local ingredients that define the regional lifestyle.
Fret not, the iconic LaDou's barbecue chicken pizza (smoked gouda, barbecue sauce, red onions and cilantro) continues to grace the updated menu.
There's more to Sammy's now than just pizza, pasta and salads — though guests will likely still find their favorite comfort food on the menu. Diners also will have a chance to find new comfort foods.
It's a fun place to let your taste buds take a little walk on the wild side. How about curried cauliflower or truffle fries for shareables? Shrimp, short rib or mini duck tacos? Roast duck wonton noodle soup?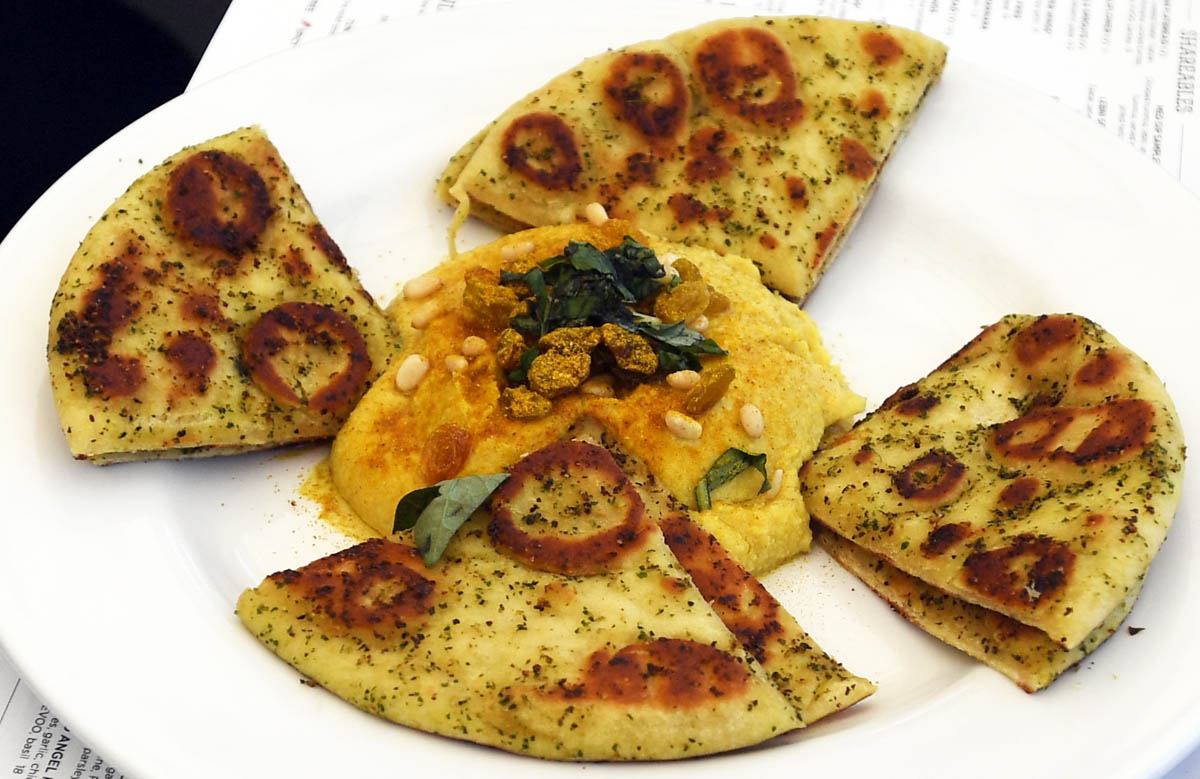 The cauliflower hummus with golden raisins, curry, pine nuts and mint is a winning choice on the new menu.
"We've still got the greatest hits of the pizzas, the pastas and the salads, plus a lot of new stuff," Sammy's executive corporate chef Alfie Szeprethy explained.
Szeprethy, who has been with the company for nine years and has worked as a chef 15 years overall in San Diego restaurant circles, said the new direction includes more entrée-driven items that steer the restaurant toward a more formal dinner place.
"A jump in scale, more options, a little more sexier," Szeprethy offered.
Sammy's has descended on Chula Vista in a unique partnership with Seven Mile Casino, located along the city's bayfront at the foot of E Street.
While a formal ribbon-cutting and grand opening are still in the planning stages, hours of operation are from 9 a.m. to 3 a.m.
The novel union has been in existence for four months. That's been enough time for Chula Vistans to discover their own palate pleasers.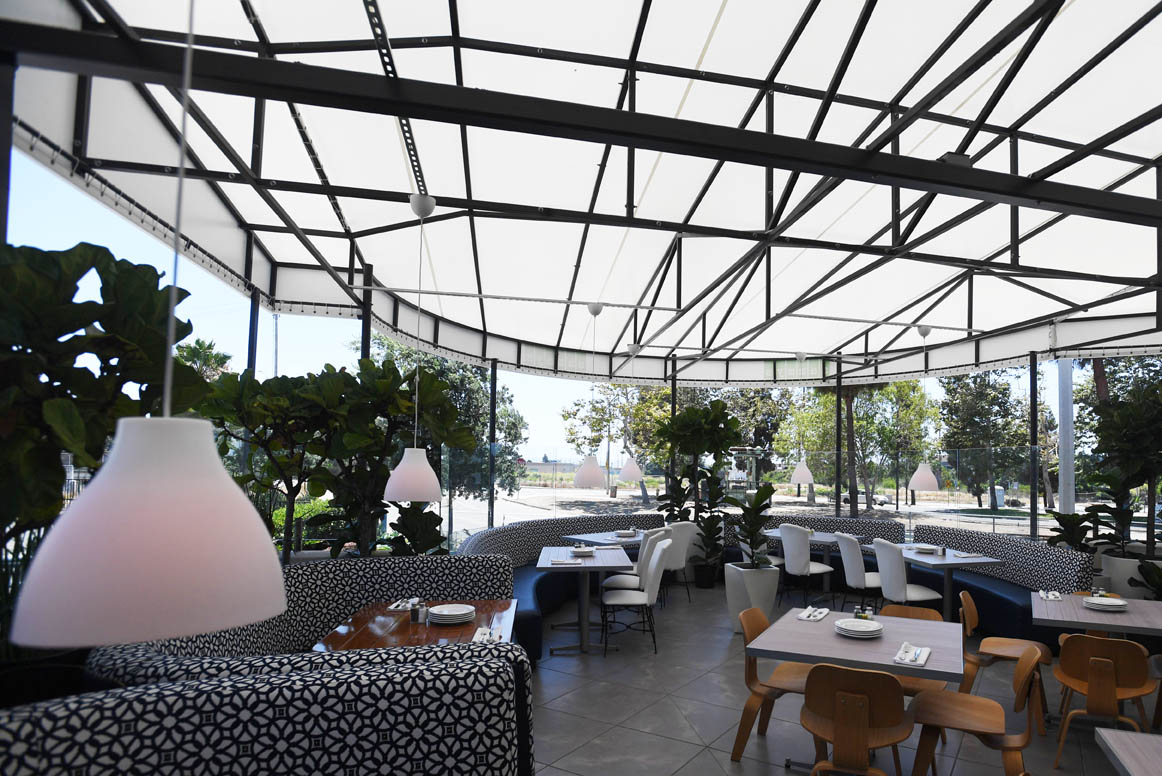 Guests will find the new outdoor canopy dining area a pleasant upgrade with surrounding views of the bayfront. A separate back entrance for families is in the works, according to staff.
"We wanted to expand the Sammy's brand farther south," Szeprethy said. "Previously, the farthest south for us was in Mission Valley. We've had a lot of customers asking us to open farther south, in Chula Vista and National City."
Szeprethy said menu items oriented toward the day luncheon crowd have done well while dinner entrees are steadily gaining more exposure.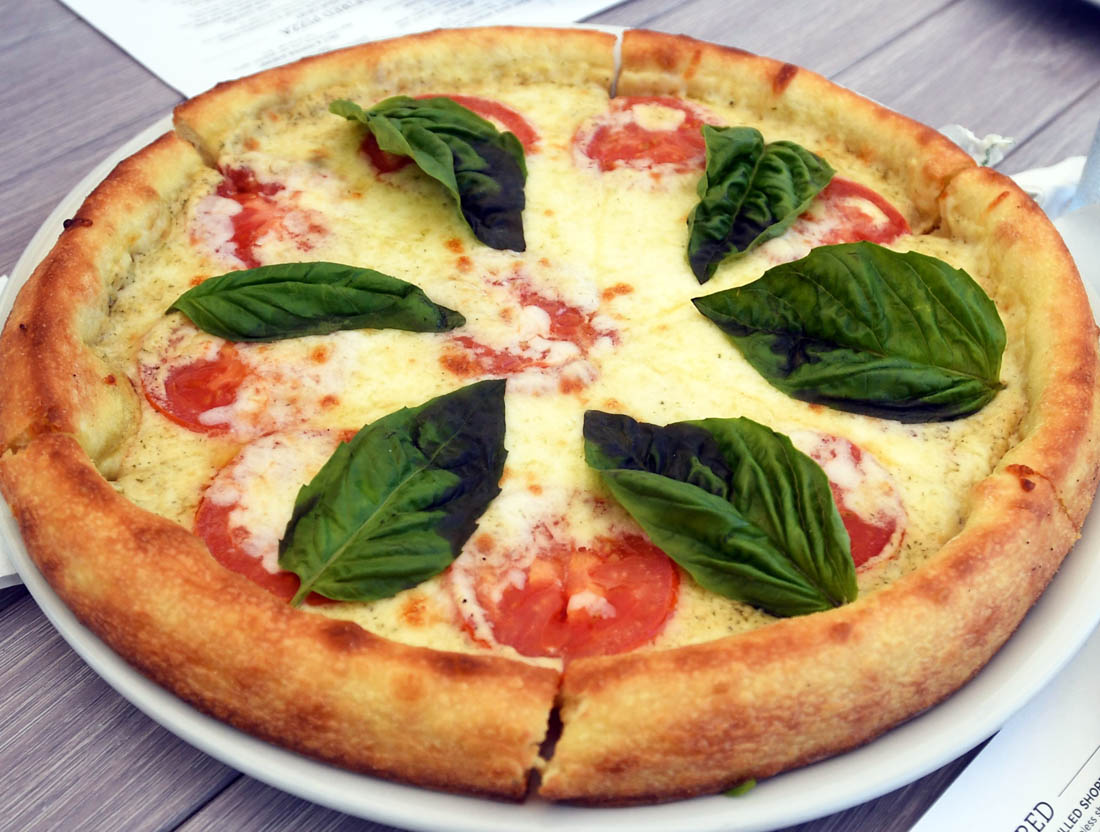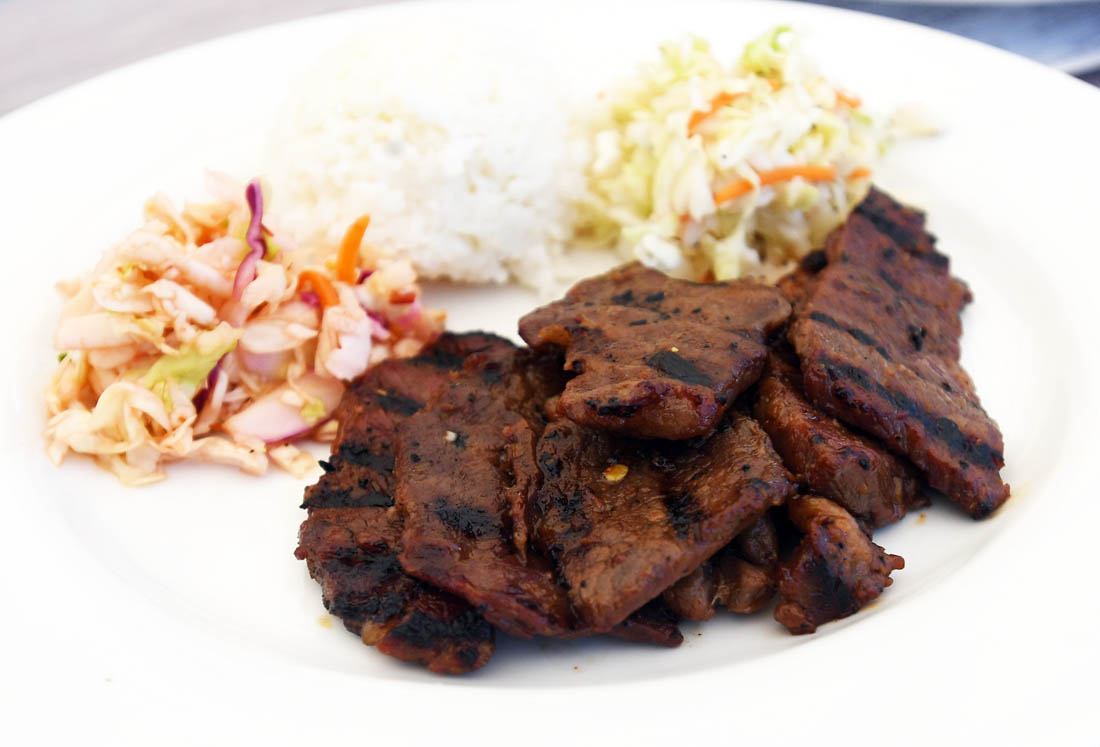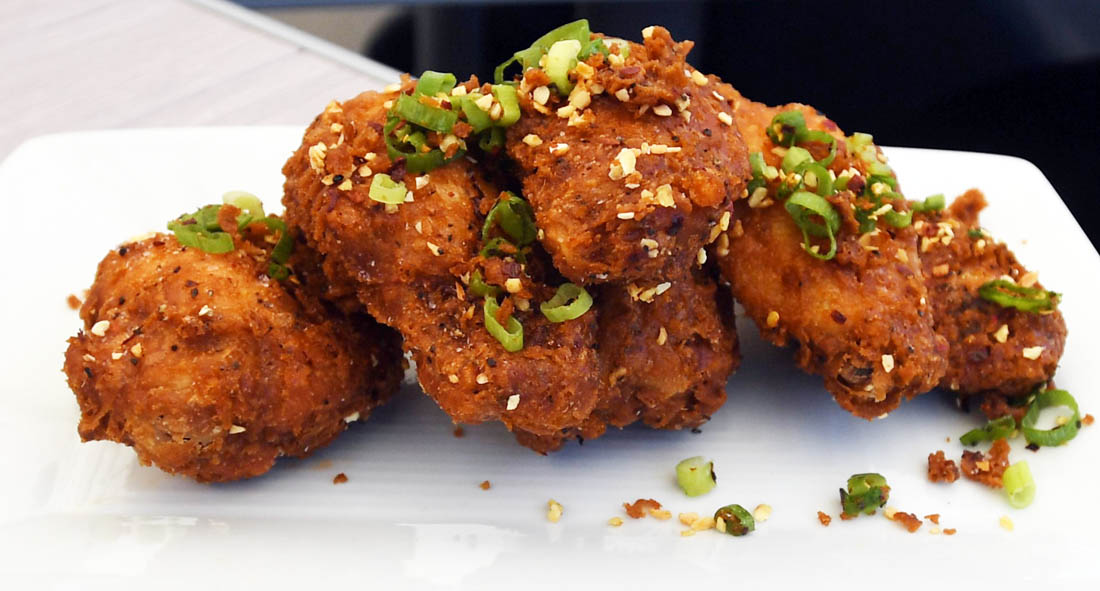 Szeprethy said it's been difficult to keep enough lamb chops in stock because of demand.
The baguette sandwiches are very popular. Diners can choose from smoked turkey, steak, short rib or tuna salad. Sandwiches come with French fries and coleslaw with almonds, raisins and cumin.
The new Asian-inspired section of the menu is only available in the chain's San Diego locations. The kung pao chicken (bell peppers, onion, red chili, peanuts, spicy caramelized rice vinegar sauce with steamed rice) topped the menu items our tasting crew sampled.
Looking for a tasty appetizer? The salt and pepper wings are crunchy on the outside with a chili flake and garlic rub but soft and plump on the inside.
The grilled herb flatbread goes extremely well with hummus choices (chickpea, cauliflower, roasted eggplant and artichoke).
The Chinese chicken salad (Napa cabbage, bok choy, carrots, bell peppers, sesame seeds, cilantro, scallions, crispy noodles, Mandarin oranges, soy Asian dressing) and spicy Thai grilled chicken salad (mixed greens, carrots and zucchini, Roma tomatoes, peanuts, bean sprouts, cilantro, mint, Thai dressing) have both attracted the attention of customers.
Entrée items on the From the Sea section include oak-roasted salmon filet, sea bass or trout, crusted tilapia and shrimp farro (farro, carrots, zucchini, tarragon, garlic).
The menu includes vegetarian and gluten-free items. Breakfast is served all day.
Sammy's Chula Vista is located at 285 Bay Blvd. Call (619) 425-3333 for more information.