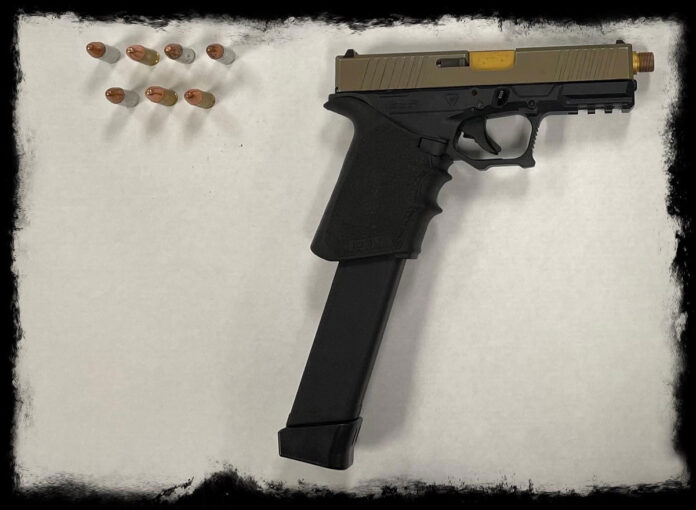 At the first Chula Vista Block Party in downtown on July 8, shortly after the event began the Chula Vista Police Department arrested a 22-year-old man attending from Lakeside who had a loaded ghost gun and high capacity magazine. Officers recovered the gun and sent the man to jail. CVPD Public Information Officer Sgt. Anthony Molina said the man was identified as Ralph Fojo.
"First, for all events, especially events like this where we are expecting a lot of people, we do a lot of safety planning," he said. "There are several meetings involved on different levels, and in this case, they had a briefing beforehand. One element of the special events team working that night was our street team officers. They are a proactive unit of the police department."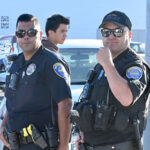 Molina said the street team officers spotted Fojo about 5:20 p.m., shortly after the party began near Third Avenue and Davidson Street.
"They were keeping an eye on this guy that they thought was acting kind of suspicious," he said. "The way he was looking around. His behavior. Multiple things that these officers pick up after years of working and their instincts. So, they kept an eye on him and noticed he was wearing a cross-body bag. Coupled with his behavior they decided to focus in on him."
Molina said when Fojo stepped out into traffic, basically violating the law, the officers used that as probable cause to contact and detain Fojo.
"He was still acting very odd, and they noticed his body positioning as compared to where his bag was. Immediately, one of the officers noticed that there was kind of a bulge that he believed to be part of a gun coming out of the cross-body bag," he said.
At that point, the officers conducted a pat down for their safety and felt the gun, said Molina. He said when asked if he was carrying a gun, he told them "yes."
"He admitted it, so they were able to pick up the gun, the high capacity magazine that was in it. It had seven rounds. He ended up being arrested for six felonies," he said.
Fojo was charged with transporting an assault weapon, possession of an altered firearm, carrying a concealed weapon, illegally possessing an assault weapon, carrying a loaded firearm in public, and carrying an unregistered handgun.
Police said they believe Fojo posted bail shortly after he was arrested. He is scheduled to appear in court today, July 15.
Molina said they do not know what Fojo's intentions were.
He said the reason the police posted it on social media was not to scare people from attending events like this, but with the high alert of gun violence going on, everyone is concerned about safety and wondering what their agency is doing to protect them and their readiness for situations like this.
"Nobody should be carrying something like that to an event," he said. "This gun, in itself, is an illegal firearm. It is actually considered an assault weapon with the way the barrel is threaded. We want people to see and know that our officers are out there being proactive like this. Not just waiting for a call."