It might have been easy for the fourth-ranked Mater Dei Catholic High School football team to experience a let-down in last Friday's Metro-Mesa League opener against the Bonita Vista Barons at Southwestern College after claiming an emphatic 35-0 non-league victory against perennial section heavyweight St. Augustine the previous week.
But that didn't happen.
The Crusaders won 47-0.
"We weren't as concerned with a let-down as we were with a well-coached team like Bonita," Mater Dei Catholic head coach John Joyner said. "Our guys were excited to start league play and so the motivation part was very easy for them. They wanted to play well and start league off right."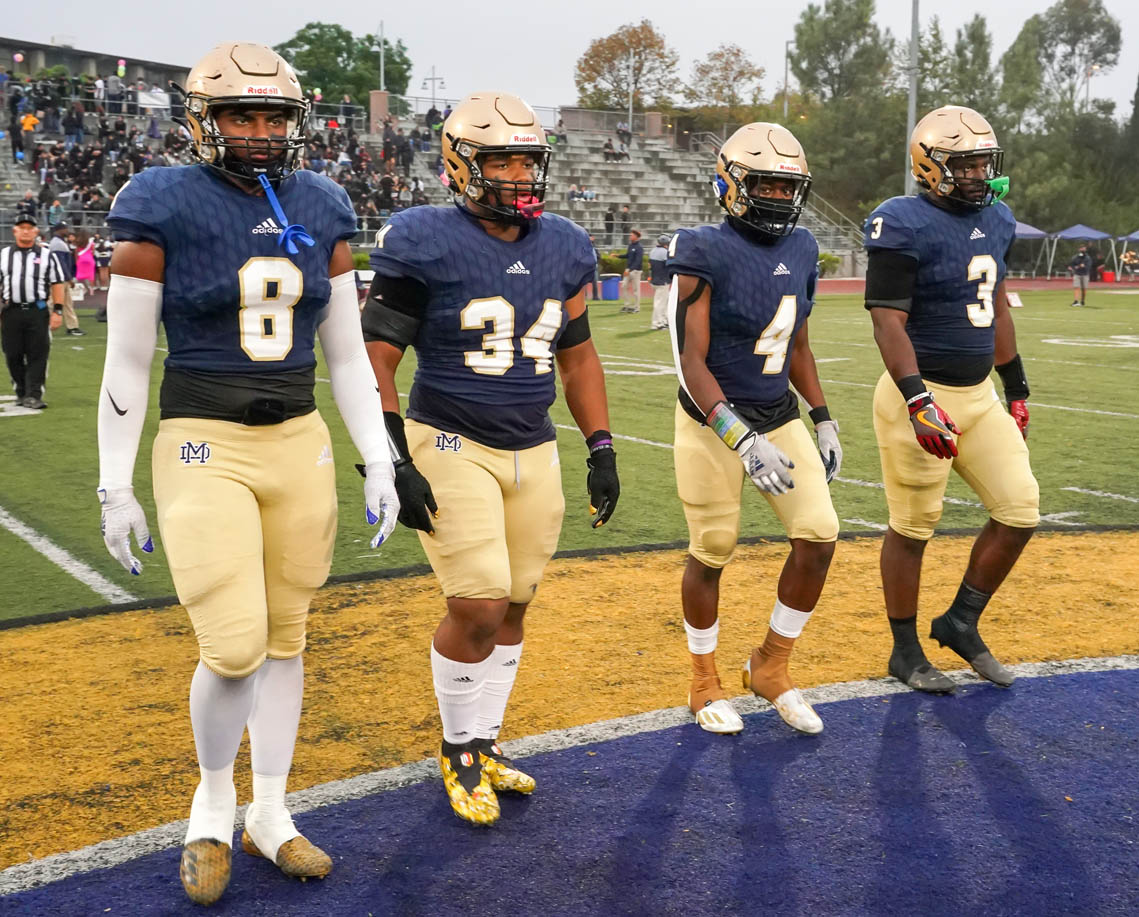 Mater Dei Catholic (5-0) excelled defensively with its second consecutive shutout and continued to excel offensively just as it has all season.
The Crusaders limited Bonita Vista (0-1 in league, 2-3 overall) to 125 yards in offense – 63 rushing and 62 receiving.
"The defense was fantastic," Joyner commented. "It was our second shutout in as many weeks and we really controlled the line of scrimmage. Our offense was very balanced and productive like always. I was really proud of the way we tackled and how physical our defense played."
Junior quarterback Dominic Nankil let the dogs out early with a 23-yard scoring pass to junior Chris Snyder and a 17-yard screen pass for a touchdown to junior Cruz Estrada for a 13-0 lead midway through the opening quarter.
Junior Jaylen Hall scored on a 37-yard run to increase the visitors' lead to 20-0 by the end of the quarter.
The visitors scored on five of their first six possessions in the game, building a 34-0 halftime lead.
Nankil completed his third touchdown throw of the night to junior Surahz Buncom and sophomore Anthony McMillian followed with an 11-yard touchdown run.
Nankil completed 14 of 19 passing attempts on the night for 211 yards while Buncom had four catches for 42 yards.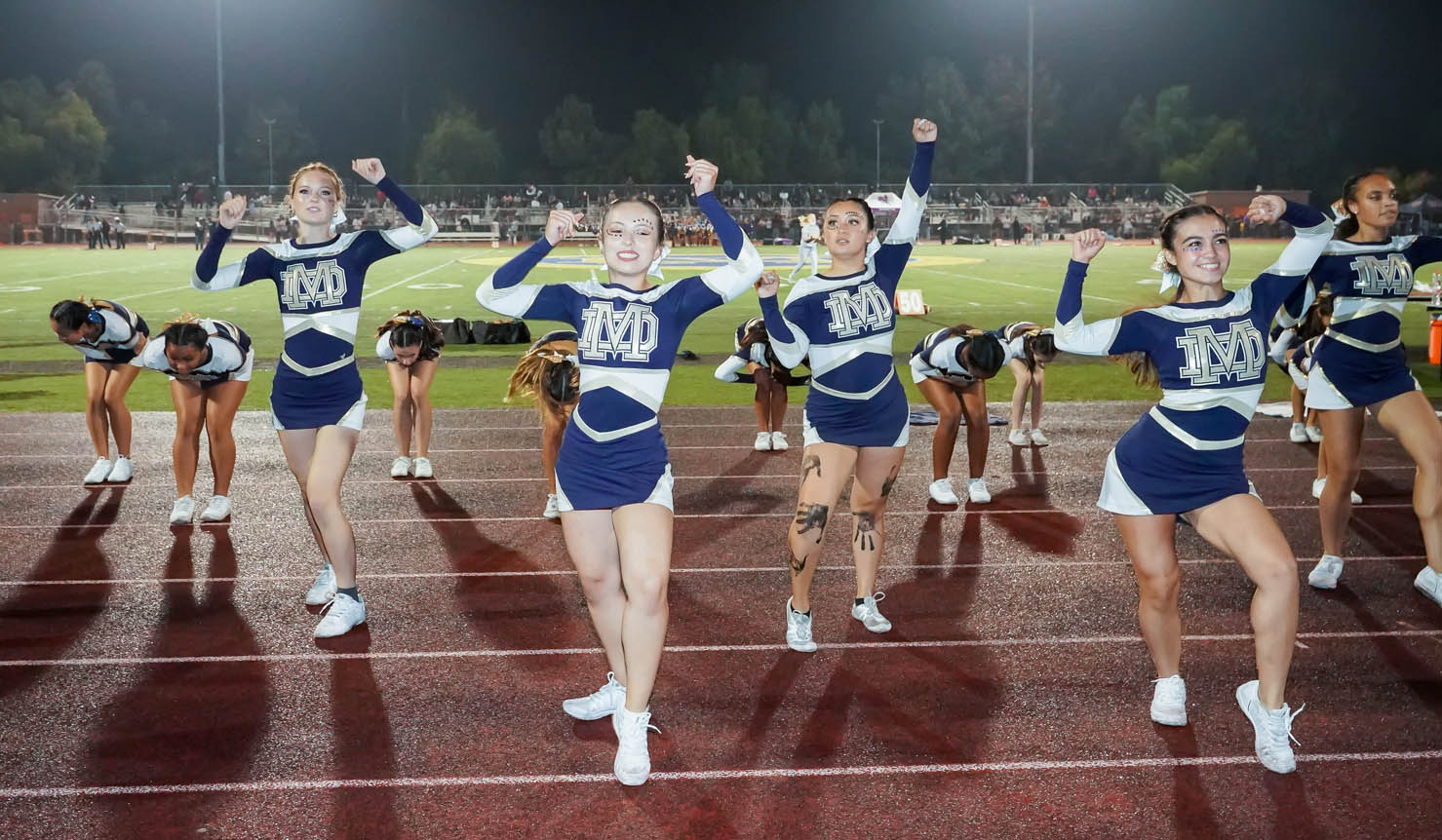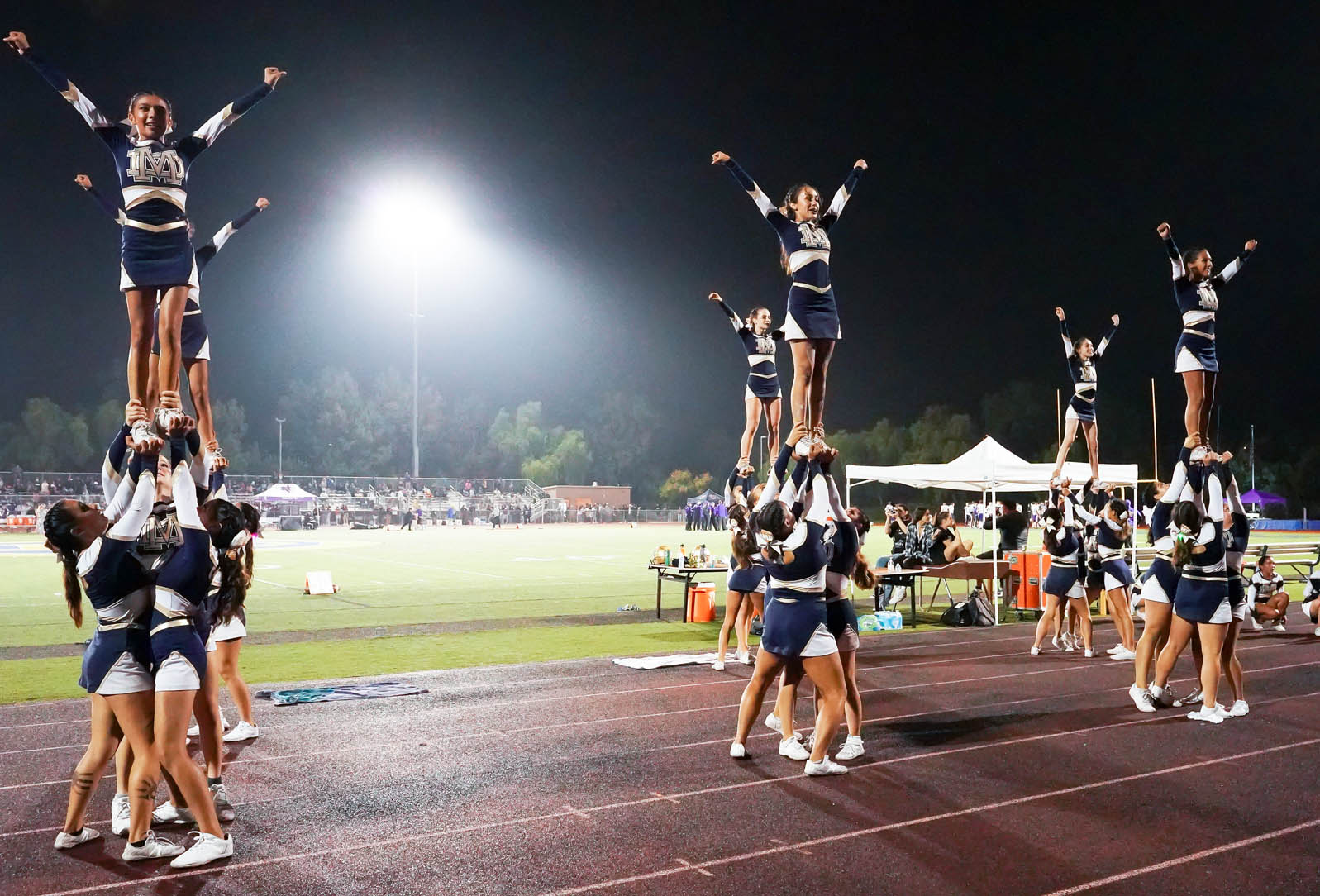 Mater Dei Catholic scored twice more in the second half: Nico Mosley (nine carries, 123 yards) scored on a 28-yard run while backup junior quarterback Rollin George connected with senior Rowan Siababa for a 47-yard touchdown.
Senior Alexander Jennen led the BV ground game with 11 carries for 30 yards while senior Malosi Iuli had four catches for 45 yards to lead the team's receivers.
"Mater Dei is ranked top five in the county for a reason," BVHS head coach Tyler Arciaga said. "They were fast and physical. I see them as clear favorites for the Division III CIF title this year. Our kids need to put that game behind us and focus on Olympian with a great week of practice and preparation."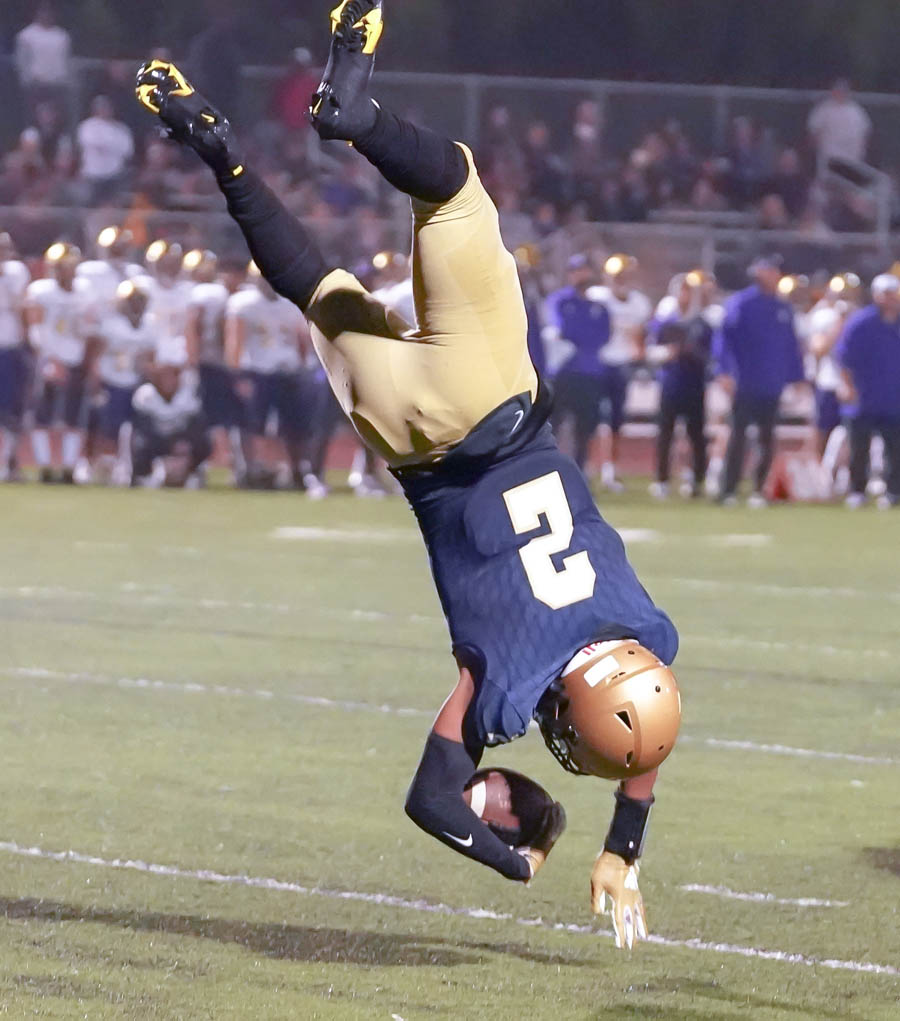 The Crusaders will need to keep playing at a high level if they are to win this year's league championship.
"We have a very tough match versus Otay Ranch this week," Joyner said. "This has been a fun rivalry and every year seems to bring a tough game. We just have to stay focused on going 1-0 and playing our best football versus Otay Ranch."
The Mustangs kicked off league play with a 49-21 win at Hilltop while defending league champion Eastlake Eastlake joined Mater Dei Catholic and Otay Ranch atop the league standings with a 1-0 record following last Friday's 54-0 win over visiting Olympian.
Mater Dei Catholic closes regular season play with three successive home games against league opponents: Oct. 15 against Eastlake, Oct. 22 against Hilltop and Oct. 29 against Olympian.
The Crusaders, among eight undefeated 11-man teams remaining in the section, enter Friday's game (scheduled at Eastlake High School) third in the section power rankings while the Mustangs have slid to No. 6.
Mater Dei Catholic seems to be getting more respect in the MaxPreps weekly rankings at No. 1 in Division III (fifth overall in the section).
Bonita Vista sits at No. 13 in the Division III power rankings while Olympian is 16th in the Division II power rankings. Both teams will be seeking their first league victory this season.
Otay Ranch 49, Hilltop 21
The visiting Mustangs rolled up 485 total offensive yards, with 14 ball-carriers amassing 348 yards in the Mesa League opener for both teams. Junior quarterback Brian Rudden completed seven of 10 passing attempts for 124 yards with one touchdown. He also rushed three times for 16 yards with one rushing touchdown to his credit.
Otherwise, the Mustangs did most of their damage on the ground. Junior Aidan Sevilla carried the ball eight times for 127 yards with one touchdown to lead Otay Ranch while senior Oscar Sandoval had five carries for 49 yards and one score.
Junior Angel Gallegos scored on a 25-yard run while junior Marco Ibarra scored on an 11-yard run. The Mustangs scored five rushing touchdowns, one passing touchdown and one touchdown on a 20-yard interception return by senior Dominic Yancey.
Senior Armando Rodriguez caught an eight-yard scoring pass.
Defensively, the Mustangs netted two interceptions (Yancey, Ibarra) and one fumble recovery (Ibarra).
Hilltop generated 120 yards — 68 rushing and 52 passing. Junior signal-caller Jorge Garcia passed for 42 yards with two interceptions while rushing seven times for 42 yards.
Sophomore Isaac Meza had one catch for 27 yards.
Otay Ranch led 42-7 at halftime. The host Lancers won the second half 14-7.
Eastlake 54, Olympian 0
The Titans logged eight touchdowns in the game — two on pass receptions by sophomore Ayden Billups, one receiving TD by Isaiah Hinojosa and one rushing score each by seniors Jordan Swan, Christian Aguilar, Jordan Blondin, Ashton Flores and sophomore Parker Patterson.
Blondin passed for 222 yards and three touchdowns. Junior Kalen Jones had six kicking points.
Defensively, Eastlake recorded five sacks, one interception and one fumble recovery.
COMMUNITY COLLEGE FOOTBALL
Southwestern College: The Jaguars outlasted host Chaffey College, 26-24, last Saturday in a non-conference game to even their season record at 2-2. Freshman Asher Booth kicked a 51-yard field goal with 1:20 remaining in the game to erase a 24-23 Chaffey lead. Booth kicked a 52-yard field goal earlier in game to tie the score 17-17. James Coleman and Albert Robinson scored rushing touchdowns for SWC while Fernando Ruelas caught a 48-yard TD pass from Stevie Orr. Chaffey fell to 0-5.