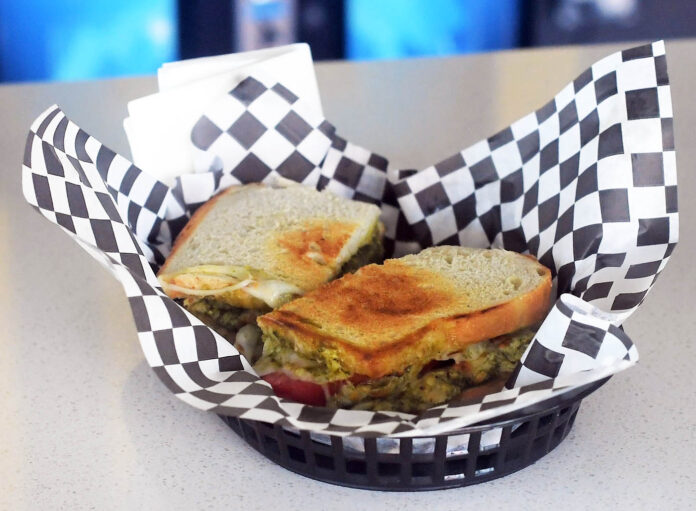 It's more than just a coffee shop and more than just a motel.
The Rambler Café, 225 Bay Blvd., Chula Vista, opened in 2019. The establishment is looking to regain momentum cut short by the start of the coronavirus pandemic.
"We've bounced back from COVID," cafe manager Adriana Gonzalez said. "We have a new menu. We're serving more than coffee. Our menu is building."
The café, which serves the Rambler Motel, is open to the general public. The motel, which includes 114 units (including two suites) and a pool, is located adjacent to the Bayshore Bikeway, a 24-mile paved loop course stretching from downtown San Diego to Coronado by way of National City, Chula Vista and Imperial Beach.
The café is a stone's throw from the nearby Bayfront Trolley stop and the new Sun Outdoors San Diego Bay upscale RV resort. Hungry tourists and thirsty bikers can make a convenient pit stop for breakfast or lunch at the café, which is open from 7 a.m. to 8 p.m. daily and until 9:30 p.m. on Saturday.
The menu includes bagels, sandwiches, soups, salads and fruit bowls (sliced daily).
Don't be bashful to sprinkle a little tajin on the fresh fruit for an unexpected zesty taste.
The chicken pesto and breakfast croissant sandwiches are both very popular and one bite will tell why. The chicken pesto sandwich features oven-baked tomatoes (which brings out flavor) and provolone cheese on sourdough bread. The combination of chicken, cheese, tomato and pesto is revolutionary.
Croissant sandwiches have a delightful crunch. We tried the turkey and cheese breakfast item and immediately fell in love with it.
Both menu items can run out by the end of the day, so be forewarned.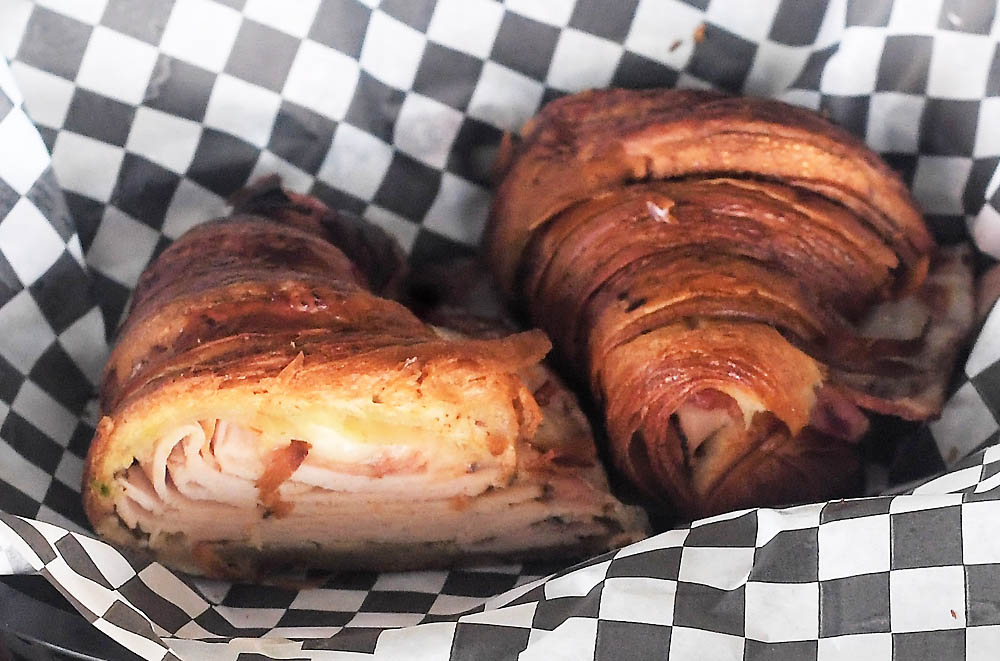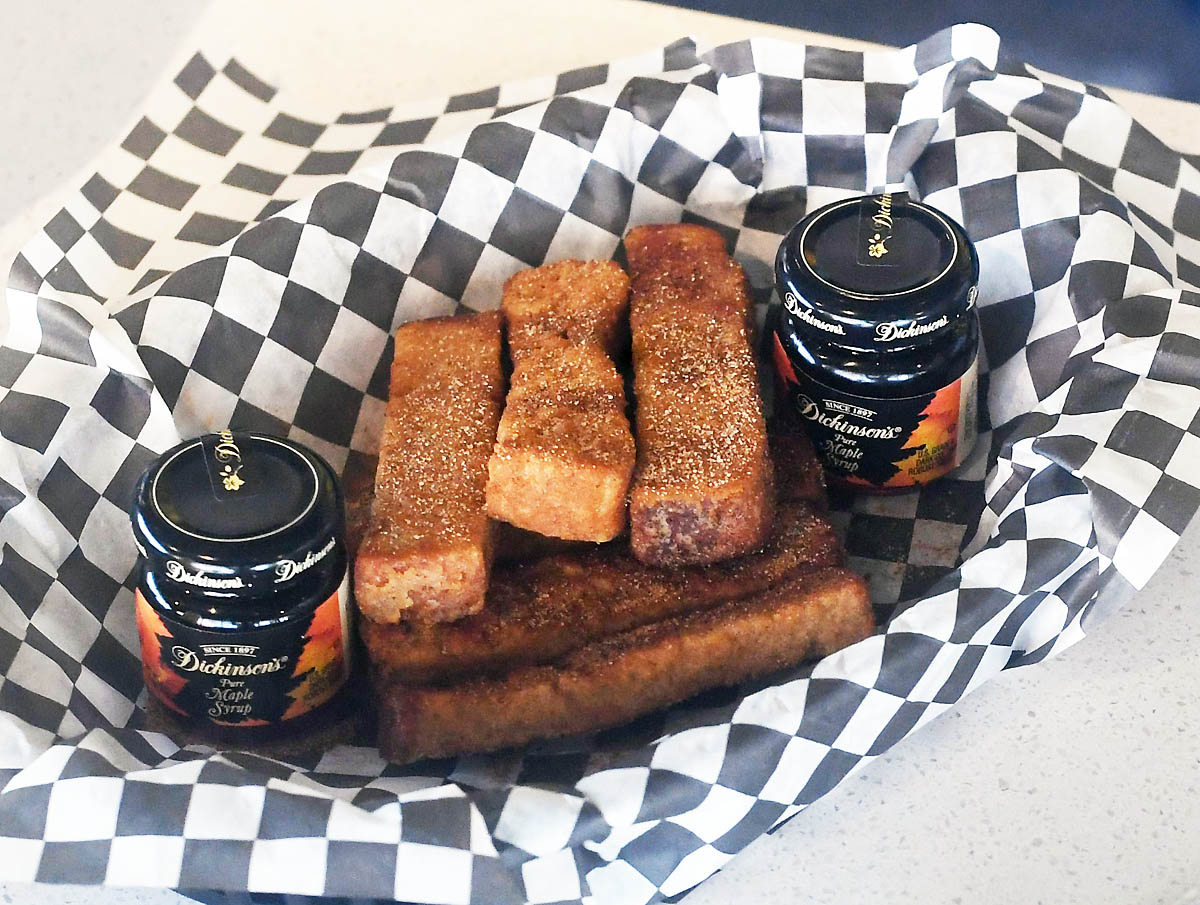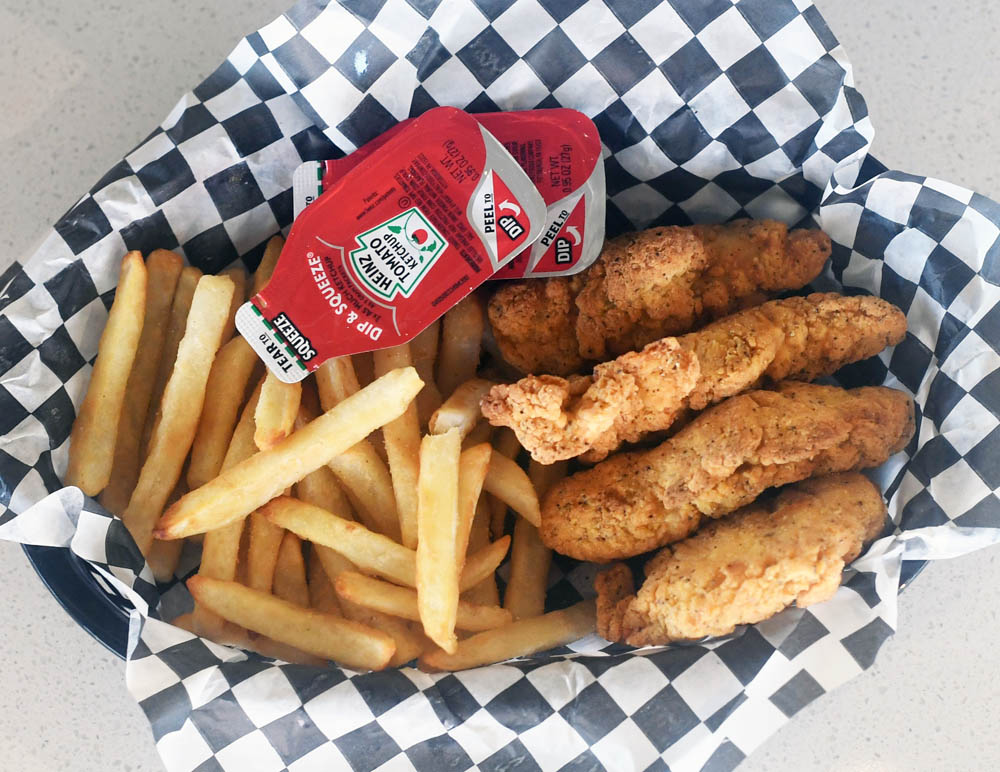 There is also a selection of finger foods such as French toast sticks, mozzarella sticks and peppered chicken tenders with fries. There is a selection of dipping sauces and gourmet syrups.
There are vegan options such as zucchini bread.
The soup of the day is served with crackers or ficelle bread.
"We have more soups than there are days in the week," Gonzalez said.
Soups can be ordered in sourdough bread bowls.
Initially known for its teas and coffees, the café also serves delicious smoothies and other specialty drinks.
The caramel macchiato is layered with caramel syrup, milk and topped off with espresso — admire it at first, then stir to mix up the flavors. The cafe features an array of Mexican mocha drinks.
Almond milk and oat milk can be used in all drinks.
Guests will not find these at Starbucks.
The café is working on gaining a wine and beer license.
For those wishing a more entrée-driven menu, Sammy's is a couple doors down at Seven Mile Casino.
The motel features cool car themes, primarily from the 1970s, hence its name. Thinking of a staycation along the Chula Vista bayfront? Don't overlook the Rambler Motel and Rambler Cafe.
What's that 1969 tune by Led Zeppelin … "Ramble On?"