On Nov. 10, the San Diego County Public Defender Randy Mize and the San Diego Public Defender Youth Council announced the winners of the 25 Most Remarkable Teens Awards at the Shiley Special Events Suite at the Central Library in San Diego. Youth ranged from ages 13 to 19 were recognized for their contributions and accomplishments. Two Chula Vista teens earned awards as 2022 Most Remarkable Teens.
A freshman at University of Southern California and recent graduate of Olympian High School, 18-year-old Lucia Perez Valles earned the Remarkable Teen Award in Social Conscience.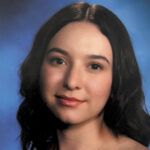 Raised in a multicultural setting, Lucia was exposed to problems occurring in Mexico, and was specifically moved by the difficulties people in Mexico face when trying to access healthcare. Seeing this disparity fueled Lucia's ambition of pursuing a career in community health and opened her eyes to the need for civic engagement in Chula Vista.
Lucia's mother immigrated from Mexico seeking to improve her children's future. This move proved difficult for young Lucia, as her family constantly moved between apartments and relied on members of the community for help with food, education, and clothes. During this difficult time, Lucia said, "My mother pushed my sister and I to work hard to be our best, but whenever possible to lend a hand to pull others up with us."
Also, a Girl Scout for 10 years, Lucia earned her Gold Award creating and executing a summer camp for children ages 7-12, "Embrace Our Community." This camp's goal was to wean children off cell phones and electronic devices by providing the environment and resources for the children to "disconnect." Lucia had noticed how much real life children were missing out on by being buried in their devices. She created a telephone brochure, implemented conferences, and filmed a video to engage and educate audiences. Lucia led over 25 workshops to educate children about the resources, programs, and facilities that are available to them in San Ysidro to support their success.
Lucia has been a ballet dancer for 9 years, participating in multiple performances with the San Diego Civic Youth Ballet. Through the academy Lucia has been able to bring ballet to kids with special needs in a program called "Ballet for Me."
"Lucia is a natural leader.Her focus is to give back to the community that supported her to get where she is today," said her nominator, Michelle Hadley-Torres, MANA de San Diego coordinator.
Bonita Vista High School junior, 16-year-old Nicolette Luna said her passion is journalism. As a 14-year-old freshman, Nicolette took a journalism class at Southwestern College while still in high school. Within a year she was the student newspaper's news editor.
Nicolette's articles secured the front page as she became an award-winning feature writer, and editorialist. As editor, she skillfully directed the work of college students, some of whom were twice her age. Nicolette is a prolific writer often collecting five to six bylines per issue, including an especially inspiring series of interviews she did with Holocaust survivors.
As a result of her hard work Nicolette was selected by students and faculty to serve as editor-in-chief of the 2022 Southwestern College El Sol Magazine. Her work was awarded three First Place spots at the recent Society of Professional Journalists Banquet, and she was invited to write an op-ed piece in the San Diego Union Tribune. The California College Media Association, San Diego Society of Professional Journalists, and the Journalism Association of Community Colleges have each given Nicolette multiple awards.
Nicolette is on the Bonita High School Mock Trial team and in the Dog Pound club. She enjoys dance and is currently taking a class learning choreography. She is also committee chair for Bonitafest – a multi-day celebration of the rich culture and diversity of South County.
"Nicolette is a cauldron of light and inspiration at her high school, her college, and the regional journalism community," said her journalism professor Dr. Max Branscomb.