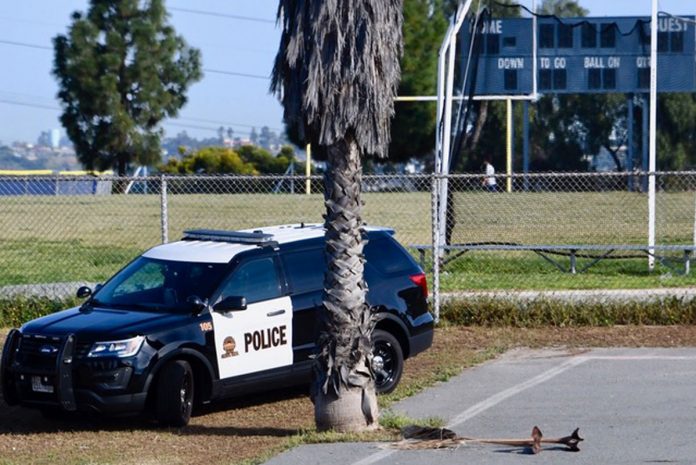 A Bonita Vista High School student was arrested April 9 after allegedly posting a threat against the school on an Instagram account.
The 16-year-old was taken into custody by the Chula Vista Police Department following a two-day investigation, which led them to the alleged poster.
The department was made aware on April 7 of two threats against the school, posted on two separate "dummy" accounts.
The student who made the second threat allegedly told police that after seeing the initial threat, he thought it would be fun to join in.
"He told police he saw the original threat that was posted and decided to jump in and post his own threat in an effort to scare people," said police Capt. Phil Collum. "He actually said he thought it'd be funny."
The police investigation determined that neither of the threats were credible and no weapons were found.
Despite this, the student was arrested in violation of making criminal threats, but was expected to be released back to his parents by the time of a press release sent out just before 3 p.m. on Tuesday.
Collum said the department investigates numerous threats on "at least a monthly basis," and that they all are taken seriously.
"We investigate any potential threat against our schools, its students or its faculty and staff in any way," he said. "And we take quick action as fast as we can and as comprehensively as we can to assure that our schools and students stay safe."
Bonita Vista chose not to cancel classes in response to the threats after it was determined by the CVPD that they were not credible, and in order to maintain a sense of normalcy, according to Sweetwater Union High School District spokesman Manny Rubio.
"The people that make these threats, they want a response, they want people to feel scared, they want chaos, they want people to feel insecure about their surroundings and their environment," Rubio said. "So, we want to just continue on as usual, and that's what we're trying to do this week."
The department is still working on finding the source of the original threat, but they have not been caught as of this writing.
Rubio said the school district wants to make clear that in cases like these it is important for anyone with information to come forward.
"We want people, and students especially, to come forward if you hear about something or know something," he said. "A lot of the times the way we are able to identify some of these things is by students speaking out."