Senior standout Max Anderson continues to conduct the Bonita Vista High School roller hockey team's orchestra, and the Barons continue to make good music to start the 2021-22 CIF-Metro Conference season after rolling their unbeaten record to 4-0 following Monday's 13-1 win over the Otay Ranch Mustangs.
The Maestro finished the game with three goals. Freshman Jacob Hunter proved to be an apt pupil by collecting a career-high five goals and two assists to brace the victory.
"Just keeping your feet moving, have your head up and be deceptive, don't give away your corner," Hunter said about his keys to success in the game. "It feels great. I always like to have my teammates included. I love celebrating."
Hunter is one of the players on the team with a dedicated ice hockey background. "Definitely the stick-handling and puck movement," he said of the techniques he's applied from ice hockey to find success on the roller hockey playing course. "You're definitely one of the best skaters."
Anderson is also an accomplished ice hockey player and it definitely shows with his skill set, which is considerable.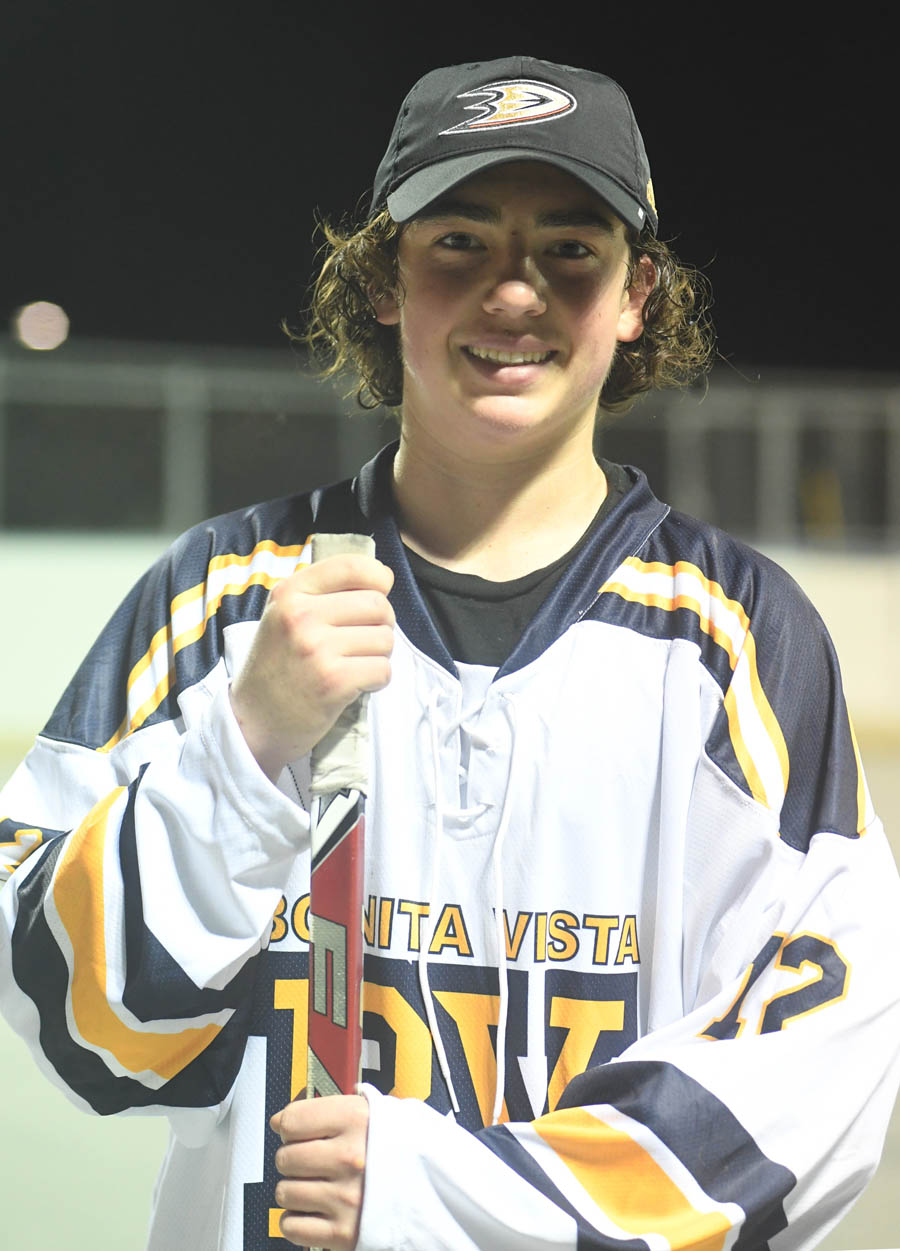 He notched the team's first two goals in the game; he scored his second goal on the "Michigan" by carrying the puck on the end of his stick and depositing it over the goaltender's shoulder.
During warmups, he practiced by flipping the puck up from the playing surface and balancing it on the blade of his stick.
He didn't do it to demean his opponent. In fact, he got a few "aaaaahs" from Otay Ranch players in appreciation of his artistry with the puck.
All three of Anderson's goals were unassisted.
A total of seven players overall picked up points in the game, the first contest to face off the 2022 portion of the calendar year.
Diego Nunes collected a hat trick while Noah Burke contributed three assists. Keala Nunes had two assists while Damien Nunes and Brady Murphy both had one goal and one assist.
Riley Holt notched the lone goal for the Mustangs, who made the score 4-1 midway through the first period before the Barons closed out the game with nine unanswered goals.
Otay Ranch saw its early season record leveled at 2-2.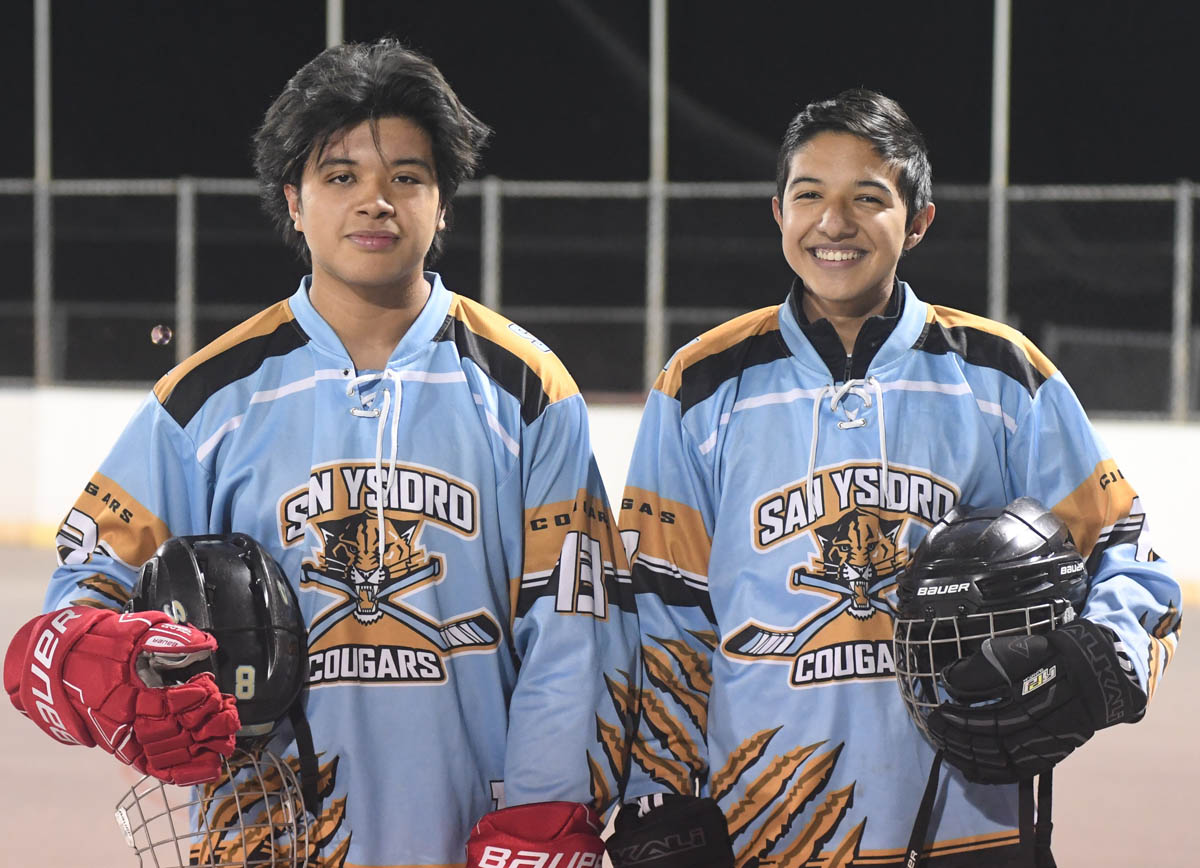 Cougars on the prowl
Thirteen proved to be the lucky number for the San Ysidro High School Cougars roller hockey team in its 23-1 CIF-Metro Conference victory against the Mar Vista Mariners.
Thirteen is the jersey number of Alejandro Vargas. He netted 16 points in the high-scoring game – eight goals and eight assists.
Yet he wasn't the only player with big numbers in the contest. Teammate Angel Bernal actually scored the most goals in the game (nine) while tacking on an assist for 10 points. He netted the first four goals of the game for the winners.
Josue Cellely added a hat trick and one assist for good measure.
The Cougars remained undefeated on the season at 3-0.
Monday's game also saw the season debut and notable return of junior Grant Faucher to the San Ysidro lineup. He last played as a freshman. Now a head taller, he showed he hasn't lost his scoring touch by collecting five points (three goals, two assists) in the runaway victory.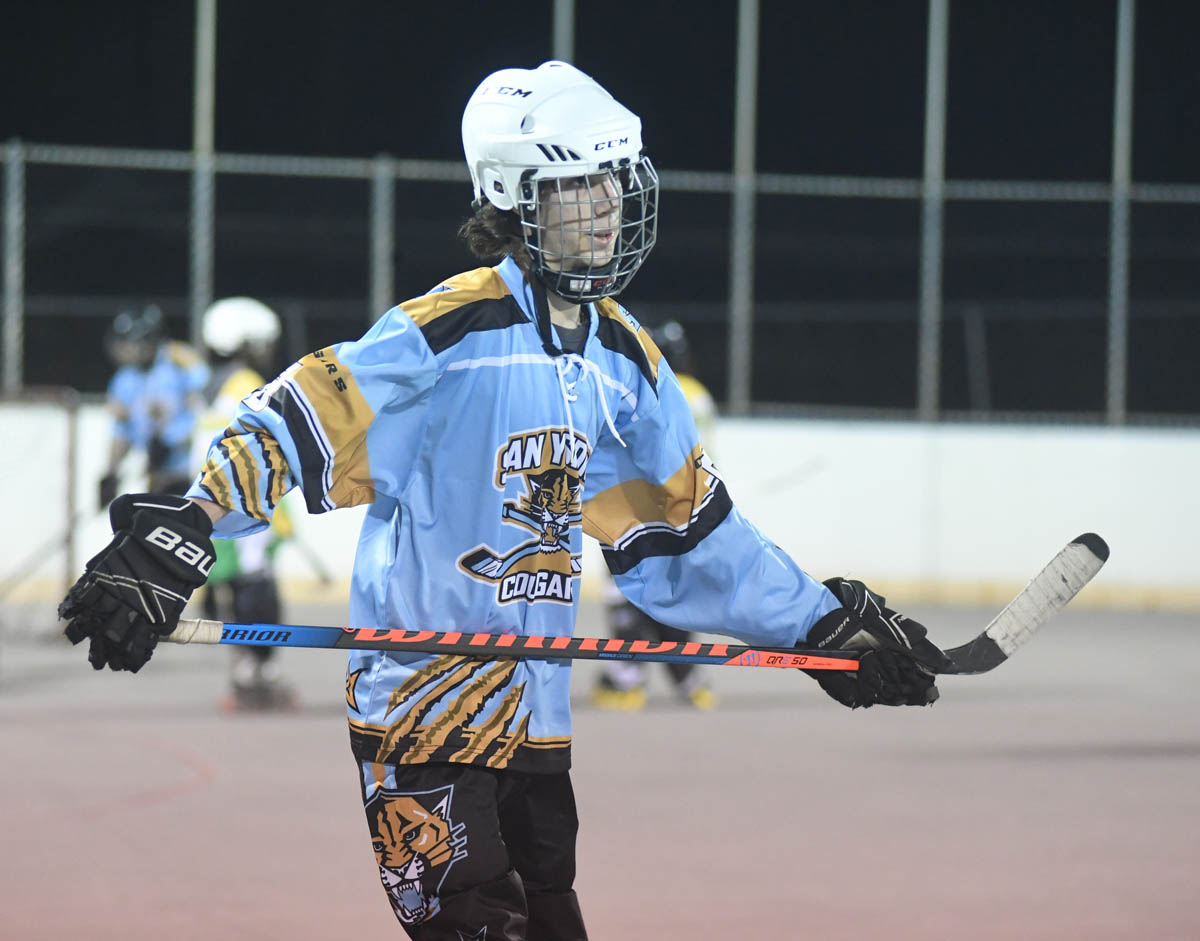 "It feels like life is getting back to normal," said Faucher, who did not play his sophomore year during the height of the COVID-19 pandemic.
To their defense, the Mariners were unable to suit up a goaltender, so field players had to alternate in front of the open net. Hard-pressed, they actually did a good job. The final score could have been much worse.
Oswaldo Lambarena scored the lone goal for Mar Vista to tie the game early on.
The Cougars finished the game with 22 unanswered goals. That's likely a school record, as are Vargas' numbers.
"If they are school records, they're probably safe," Faucher said. "I don't think I can catch him (Vargas)."
Emely Vasquez stood her ground between the pipes for the Cougars by allowing one goal.
The game was the first completed game of the season for Mar Vista (0-1).
Vargas now leads Sweetwater district schools in scoring with 23 goals and 35 points through three games while Bernal has 17 goals and 21 points as the team's No. 2 scorer.
Anderson upped his numbers to 13 goals and 20 points to drop to third in district scoring.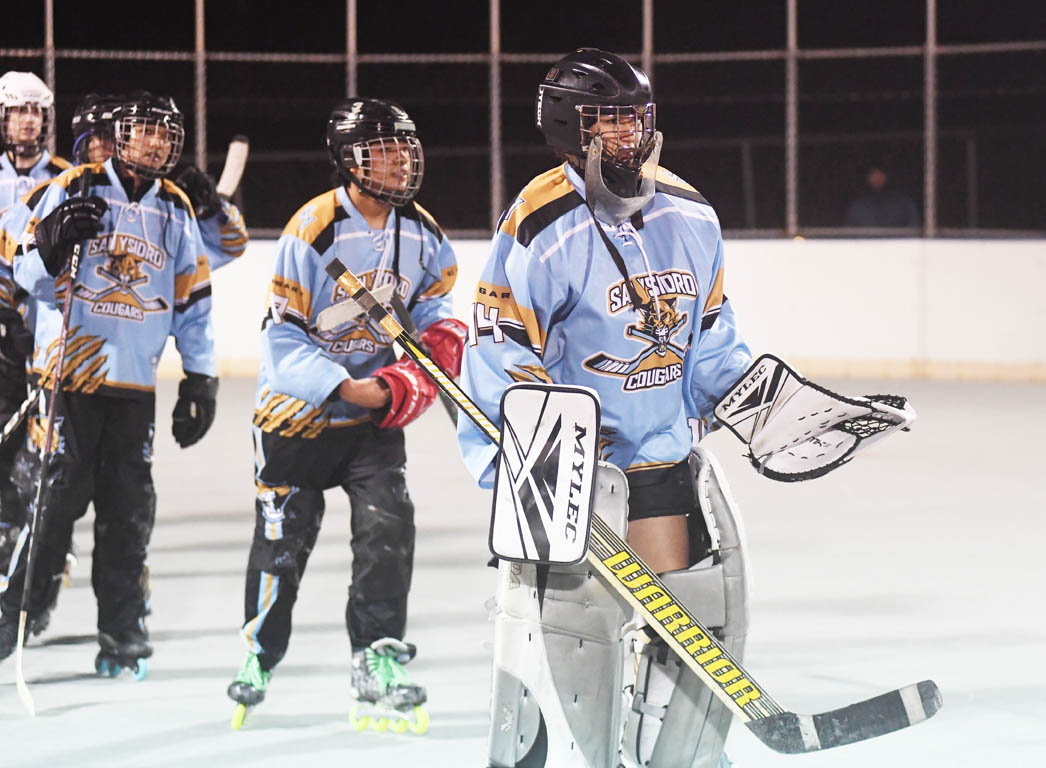 Around the rinks
While Bonita Vista appears ready to defend its Sweetwater district title, there are other teams outside the district competing in CIF-Metro Conference play this season. Conference membership stands at 13 in 2021-22 with six teams competing in the North County League based at the Escondido Sports Center.
In games on Monday, Scripps Ranch defeated Patrick Henry, 7-2, while Westview doubled up Cathedral Catholic, 4-2. The Escondido Charter Poway game was canceled because of multiple positive COVID cases on the Poway team along with injuries.
Patrick Henry is 3-3 this season, placing the Patriots fourth deep out of the six teams in the league.
In Monday's game, Scripps Ranch (which posted a perfect 18-0 season in 2018-19 to win the Kiwanis Cup championship and repeated in 2019-20 with a 19-1 record) took a 3-0 lead into the second period on goals by Ryan Mauro, Aiden Wallbridge and Pierce Nelson.
At that point Patrick Henry made a goaltender change and started to claw back in the game on goals by Yusef McCaskill (assisted by his brother Yasin McCaskill) and Jake Heimaster (assisted by Yusef McCaskill) to make the score 5-2.
Isaiah Yates scored for Scripps Ranch to make it 6-2 in the third period and added a goal with 21 seconds left to close out the scoring.
Westview closed out its game against Cathedral Catholic with an empty net goal at the end of the game. Cathedral Catholic led 1-0 to start the game, but Westview scored two goals to take a one-goal lead. Cathedral Catholic came back to tie the game, 2-2, before Westview went in front 3-2.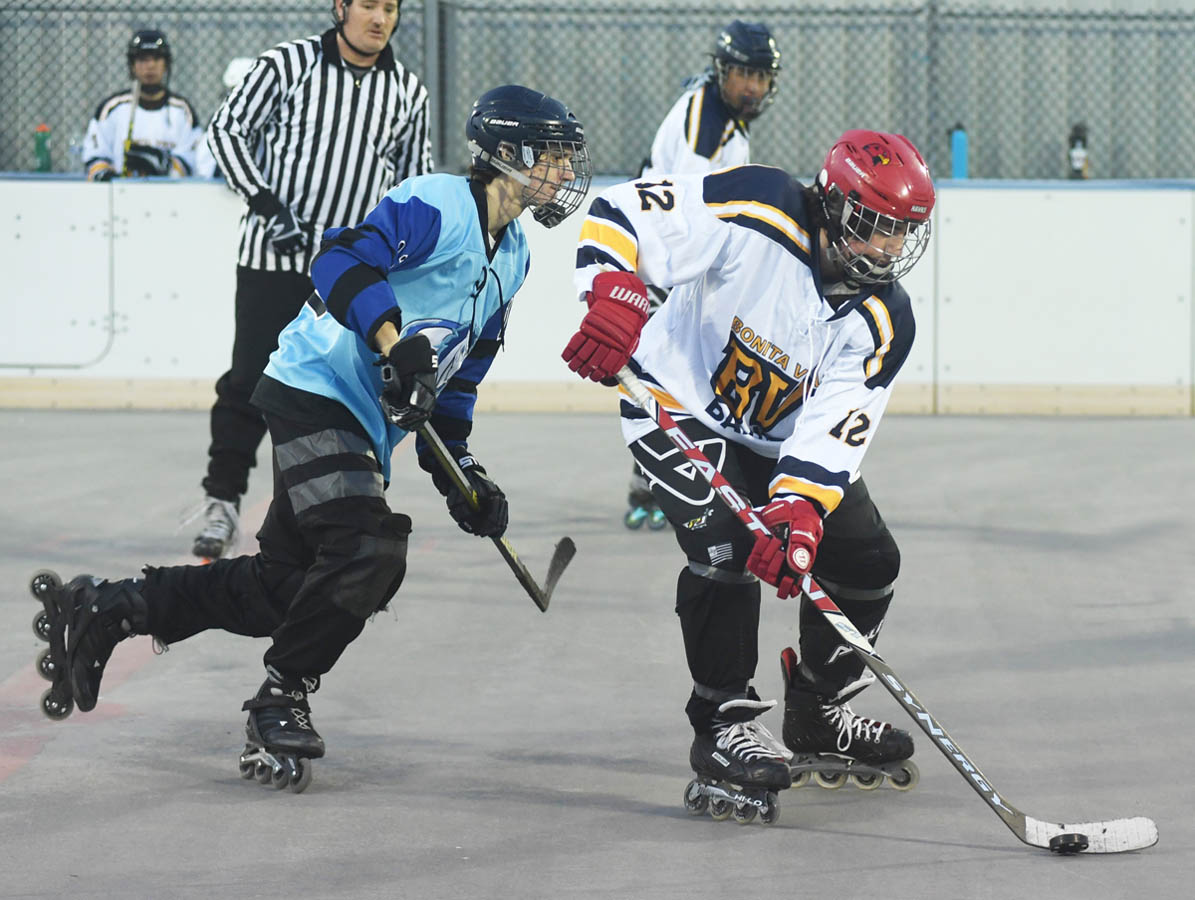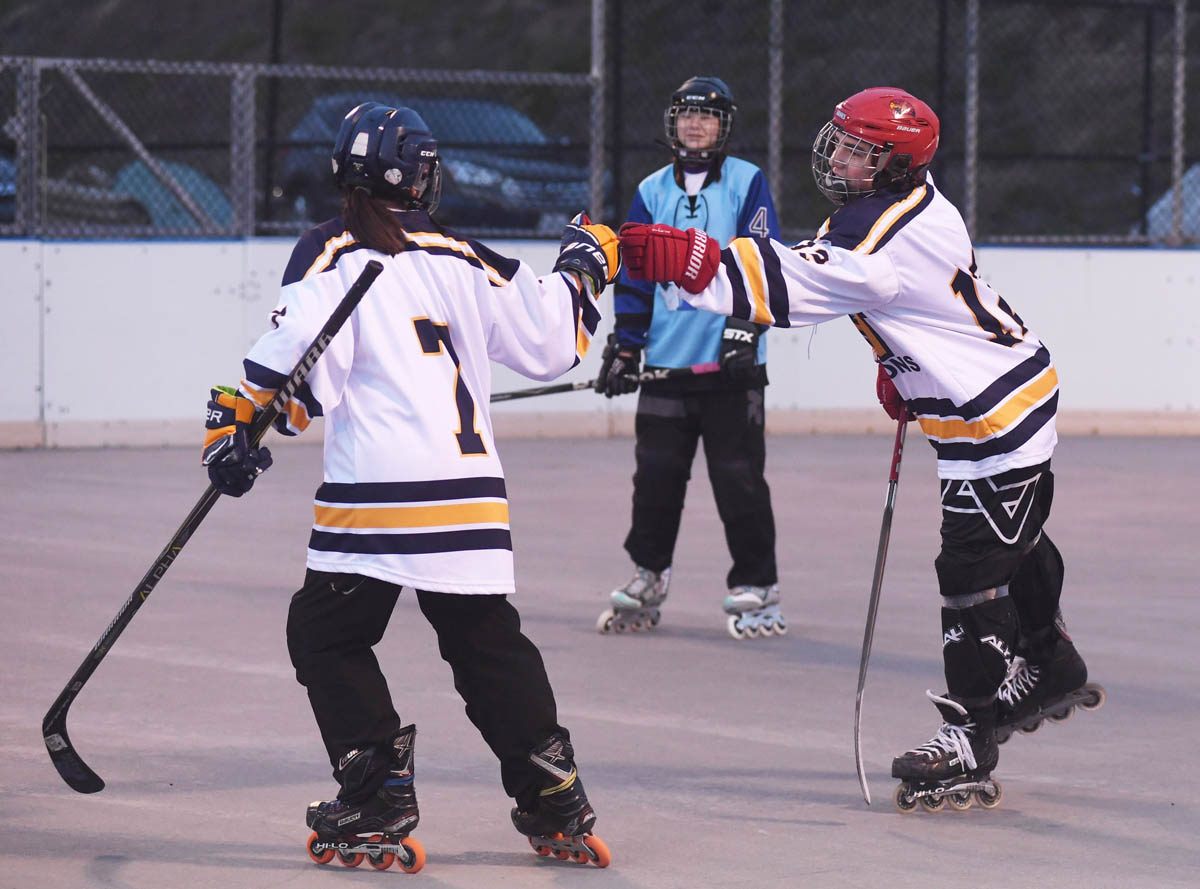 Prep roller hockey games put on hold
Tuesday's scheduled game between Bonita Vista and Eastlake was postponed about 90 minutes prior to face-off after a positive COVID test result turned up on the Barons team.
Bonita Vista athletic director Tyler Arciaga said games are postponed on a case-by-case basis for each sport.
"BVH had a positive pool test, so we needed to rapid test the team to isolate the individual," Arciaga said.
Monday's scheduled Hilltop-Eastlake game was not played for similar reasons because of a positive test result on Hilltop.
Tuesday's Hilltop-Otay Ranch game was also postponed.
In fact, none of the three scheduled games on Tuesday at the Castle Park High School outdoor rink were played. The rink remained shuttered and dark 30 minutes before the scheduled start of the Mar Vista-San Ysidro contest.
Neither of the two games scheduled on Wednesday were played as well. Bonita Vista was slated to play Otay Ranch while Mar Vista was slated to play Castle Park.
However, three games were given the go-ahead for Thursday: Eastlake versus Mar Vista, San Ysidro versus Castle Park and Bonita Vista versus Patrick Henry.
Otay Ranch coach Christian Welch said it is important for students to make sure they remain healthy. "Getting these vaccinations and boosters are important and weekly testing," he said.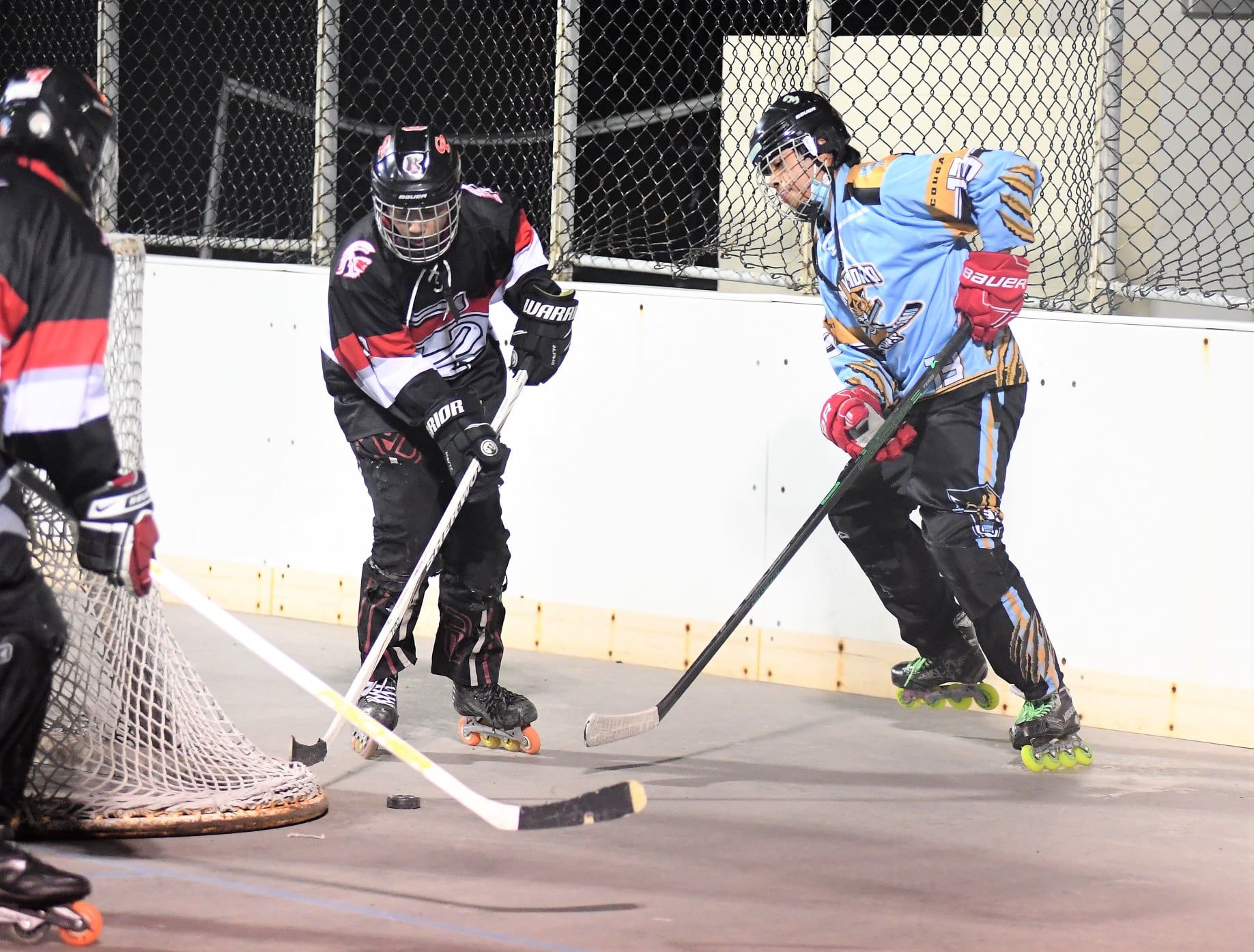 COUGARS OVERCOME 3-1 DEFICIT, POST 6-3 WIN OVER CASTLE PARK TO ROLL TO 4-0 START
EASTLAKE TOPS MAR VISTA 17-0 TO EVEN RECORD AT 2-2
With the Omicron coronavirus variant felling assorted teams in various sports over the past two weeks, the San Ysidro High School roller hockey team displayed some resilience in overcoming a 3-1 deficit to post a come-from-behind 6-3 win over the Castle Park Trojans Thursday at the CPHS outdoor rink to remain undefeated at 4-0 on the young season.
"It's all the kids," SYHS coach Caroline Talavera said. "I've provided input and they've listened to key things I've pointed out. They've taken what they've learned the first two years and created more than a team, it's a family. They've worked hard."
Angel Bernal led the Cougars on the playing court with four goals while Alejandro Vargas chipped in with two goals and one assist. Josue Cellely had two assists while Ashley Bernal also had one assist.
Brisa Solis led Castle Park with one goal and two assists while Josh Barretto scored twice. Francisco Magaña recorded one assist as the Trojans fell to 0-3 on the season.
"We've made a lot of progress, but we still have a lot to work on," CPHS coach Adrian Rodriguez said.
Vargas continues to lead Sweetwater district teams in scoring with 25 goals and 35 points while Bernal remains No. 2 in district scoring with 21 goals and 26 points. Cellely now has four goals and eight points.
Barretto has now logged nine goals and 11 points in three games.
Eastlake 17, Mar Vista 0
The Titans evened their season record at 2-2 behind strong showings from Andrew Ibarra (four goals, one assist), Cash Schreiber (four goals, one assist), Eric Morgan (one goal, three assists), Isaac Fortunato (three goals), Nick Redmond (two goals, one assist) and Loren Swisher (one goal, two assists).
In all, eight players notched at least one goal in the game for Eastlake.
On the season, Ibarra led the Titans with seven goals and 10 points, followed by Schreiber with six goals and eight points, Redmond with four goals and six points, Morgan with three goals and six points, Fortunato with four goals and Swisher with one goal and four points.
Mar Vista saw its embryonic record drop to 0-2. The Mariners have been outscored 40-0 in two completed games to date.
The anticipated marquee game of the night between Bonita Vista and Patrick Henry failed to materialize after Patrick Henry had to bow out because of positive COVID test results, injuries and ice hockey commitments.
Photos by Phillip Brents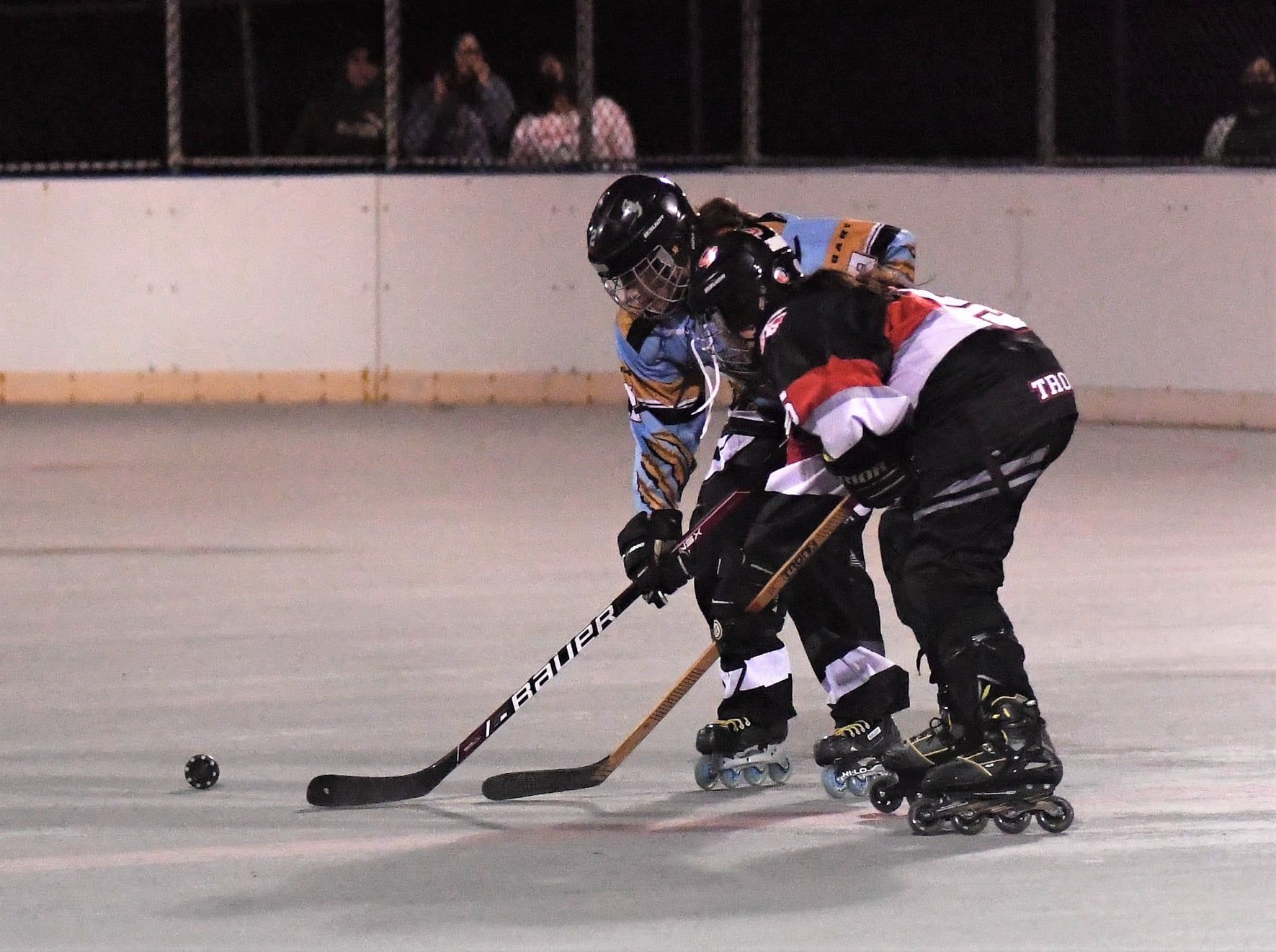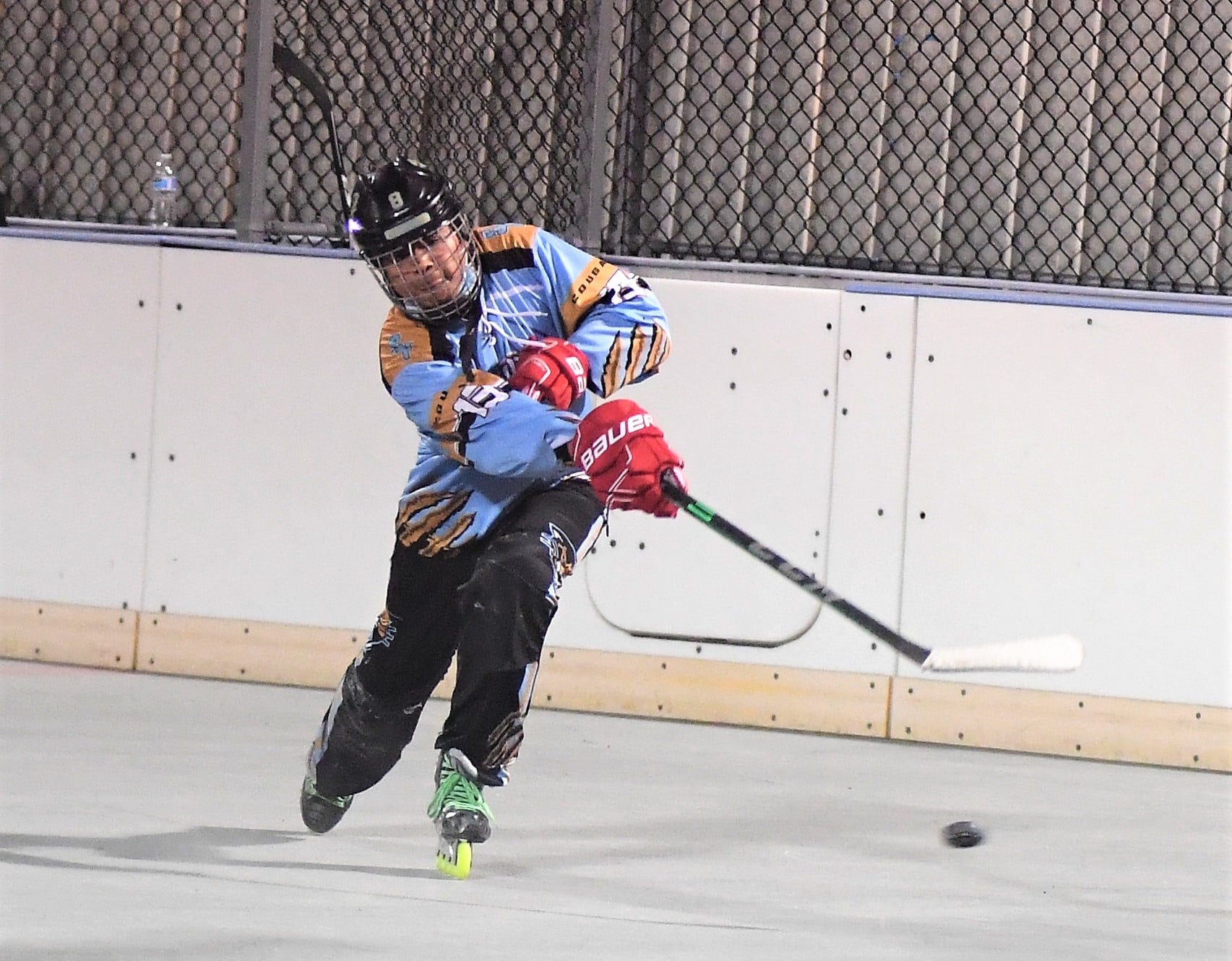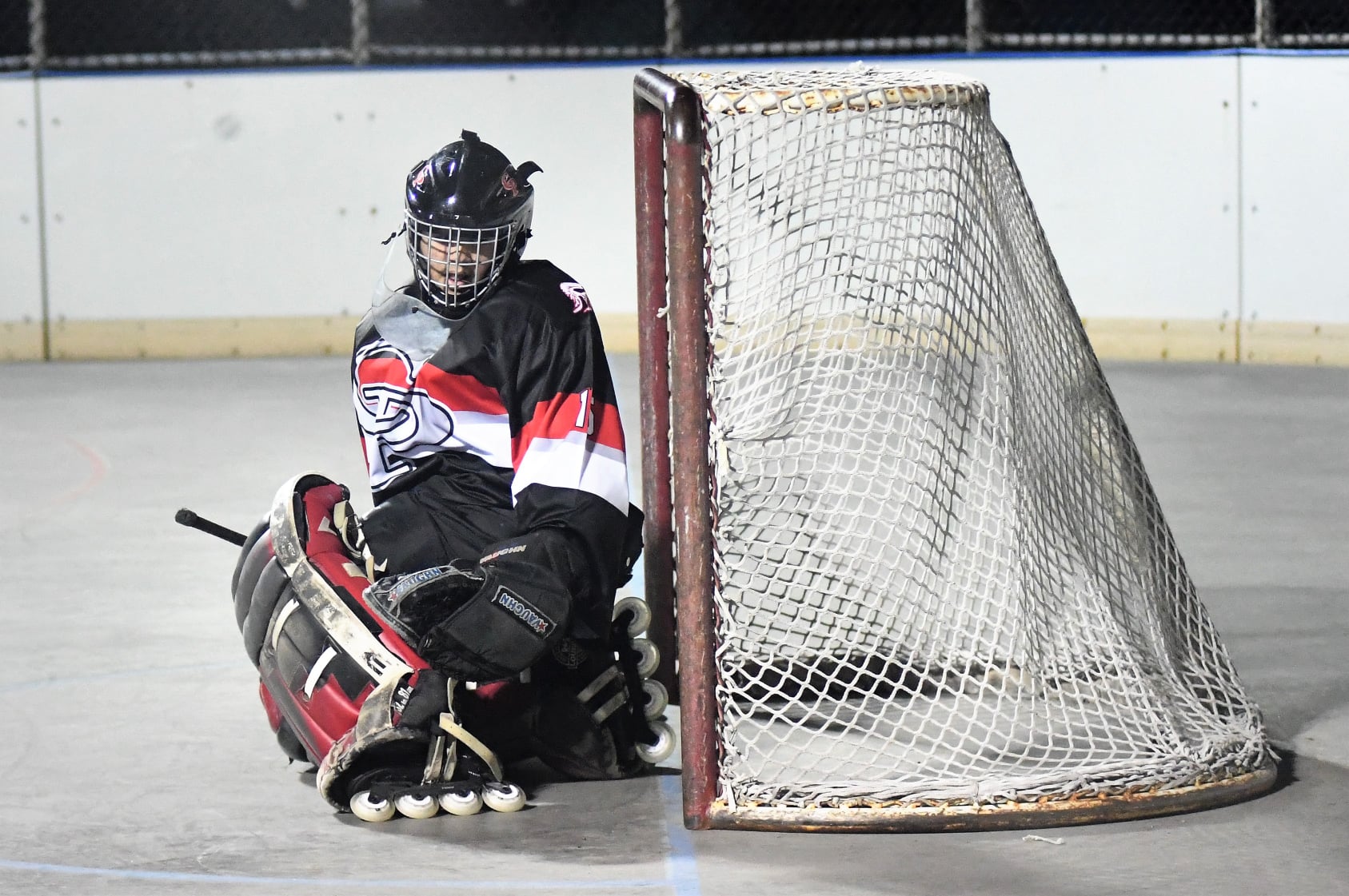 Sweetwater District Standings
(Through Jan. 13)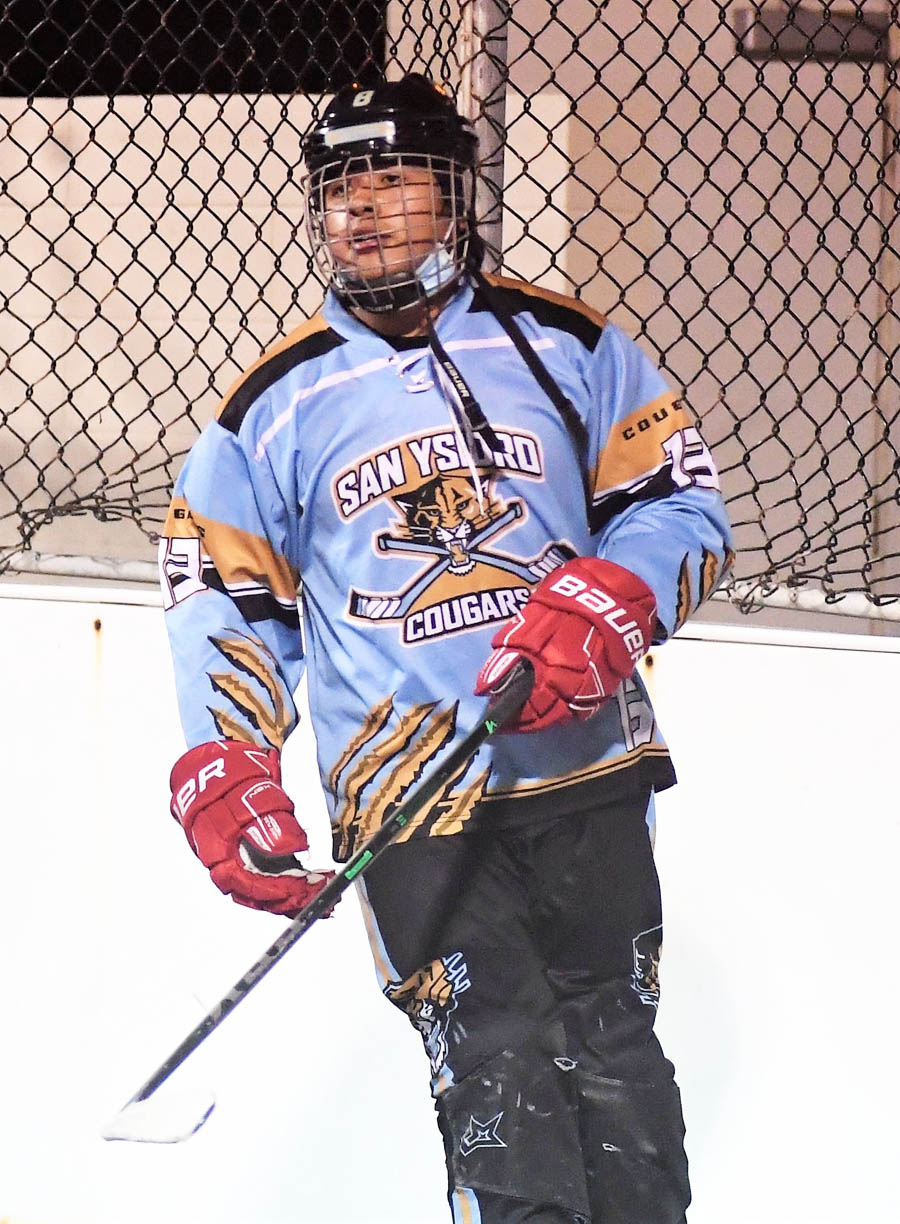 SWEETWATER DISTRICT SCORING LEADERS
Statistical Leaders
(Through Jan. 13)
Alejandro Vargas (San Ysidro) 25 goals, 13 assists – 38 points
Angel Bernal (San Ysidro) 21 goals, 4 assist – 25 points
Maxwell Anderson (Bonita Vista) 13 goals, 7 assists – 20 points
acob Hunter (Bonita Vista) 9 goals, 4 assists – 13 points
Alvaro Ruiz (Bonita Vista) 8 goals, 5 assists – 13 points
Diego Nunes (Bonita Vista) 8 goals, 4 assists – 12 points
osh Barreto (Castle Park) 9 goals, 2 assist – 11 points
Andrew Ibarra (Eastlake) 7 goals, 3 assists – 10 points
Andrew Madrigal (Bonita Vista) 4 goals, 5 assists – 9 points
Cash Schreiber (Eastlake) 6 goals, 2 assists – 8 points
Josue Cellely (San Ysidro) 4 goals, 4 assists – 8 points
Noah Burke (Bonita Vista) 4 goals, 4 assists – 8 points
Keala Nunes (Bonita Vista) 2 goals, 6 assists – 8 points
Nick Redmond (Eastlake) 4 goals, 2 assist – 6 points
Eric Morgan (Eastlake) 3 goals, 3 assists – 6 points
Grant Faucher (San Ysidro) 3 goals, 2 assists – 5 points
Brady Murphy (Bonita Vista) 4 goals, 3 assists – 7 points
Sean Yeow (Otay Ranch) 2 goals, 3 assists – 5 points
Aariel Nichols (Hilltop) 4 goals, 0 assists – 4 points
Isaac Fortunato (Eastlake) 4 goals, 0 assists – 4 points
Cameron Belyk (Bonita Vista) 3 goals, 1 assist – 4 points
Damien Nunes (Bonita Vista) 2 goals, 2 assists – 4 points
Brisa Solis (Castle Park) 2 goals, 2 assists – 4 points
Vanessa Camacho (San Ysidro) 1 goal, 3 assists – 4 points
Catherine Wunderly (Bonita Vista) 1 goal, 3 assists – 4 points
Riley Holt (Otay Ranch) 3 goals, 0 assists – 3 points
Shawn Donahue (Otay Ranch) 2 goals, 1 assist – 3 points
Loren Swisher (Eastlake) 1 goals, 2 assists – 3 points
Every Jerman (Eastlake) 1 goal, 2 assists – 3 points
Amelie Juneau (Bonita Vista) 2 goals, 0 assists – 2 points
Cody Jose (Otay Ranch) 2 goals, 0 assists – 2 points
George Carver (Eastlake) 1 goal, 1 assist – 2 points
Xavier Simpson (Otay Ranch) 1 goal, 1 assist – 2 points
Carson Oliver (Hilltop) 0 goals, 2 assists – 2 points