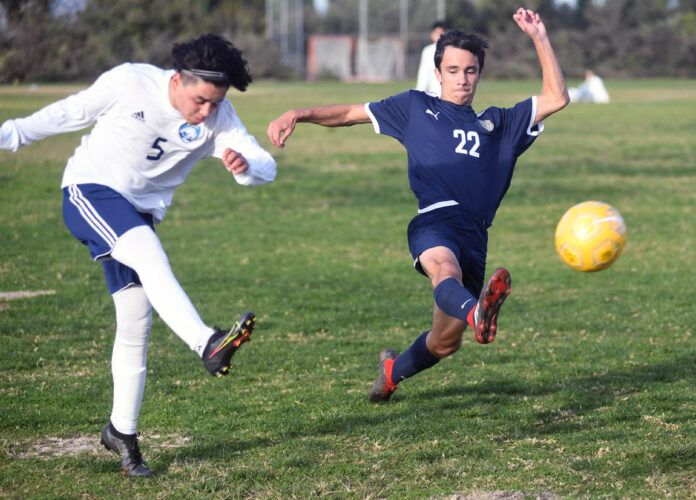 No sport has gone unscathed this winter from competing in the perils of the Omicron coronavirus surge. That includes high school soccer.
Teams have already had multiple games postponed to the point of coaches starting to openly worry about how they would make up league matches amid a dwindling regular season schedule.
The Bonita Vista Barons and Otay Ranch Mustangs also need to worry about making up points in the Mesa League standings after battling to a scoreless draw Wednesday afternoon on the Barons' home turf.
"We still have a lot of guys who have families who are under quarantine," Otay Ranch coach Brian Lewis said. "We had four senior starters out."
"We usually play very well but today we didn't play that well," Bonita Vista coach Marvin Reyes said. "The kids were tired from the back-to-school grind."
The visiting Mustangs controlled much of the action, though it appeared each team possessed one good scoring chance. But nothing went in and a 0-0 tie was the result.
Wednesday's match was the league opener for Otay Ranch, which has already had two games postponed. The Mustangs are now 5-3-2 on the season, 0-0-1 in league.
Bonita Vista (4-1-3) remained undefeated in league play at 1-0-1.
Goalkeepers Armando Guaracha (Bonita Vista) and Jonathan Jones (Otay Ranch) were credited with shutouts.
"We have a very solid group of seniors who play very smart soccer," Reyes said. "Our trouble has been putting it all together."
Lewis said his focus is just getting as many players out on the pitch as possible the rest of the season.
"We're taking this day-to-day," the Otay Ranch coach said. "We're trying to keep safe. We're going to play with whoever we have. We just want to get the guys playing, having fun out there."
Photos by Phillip Brents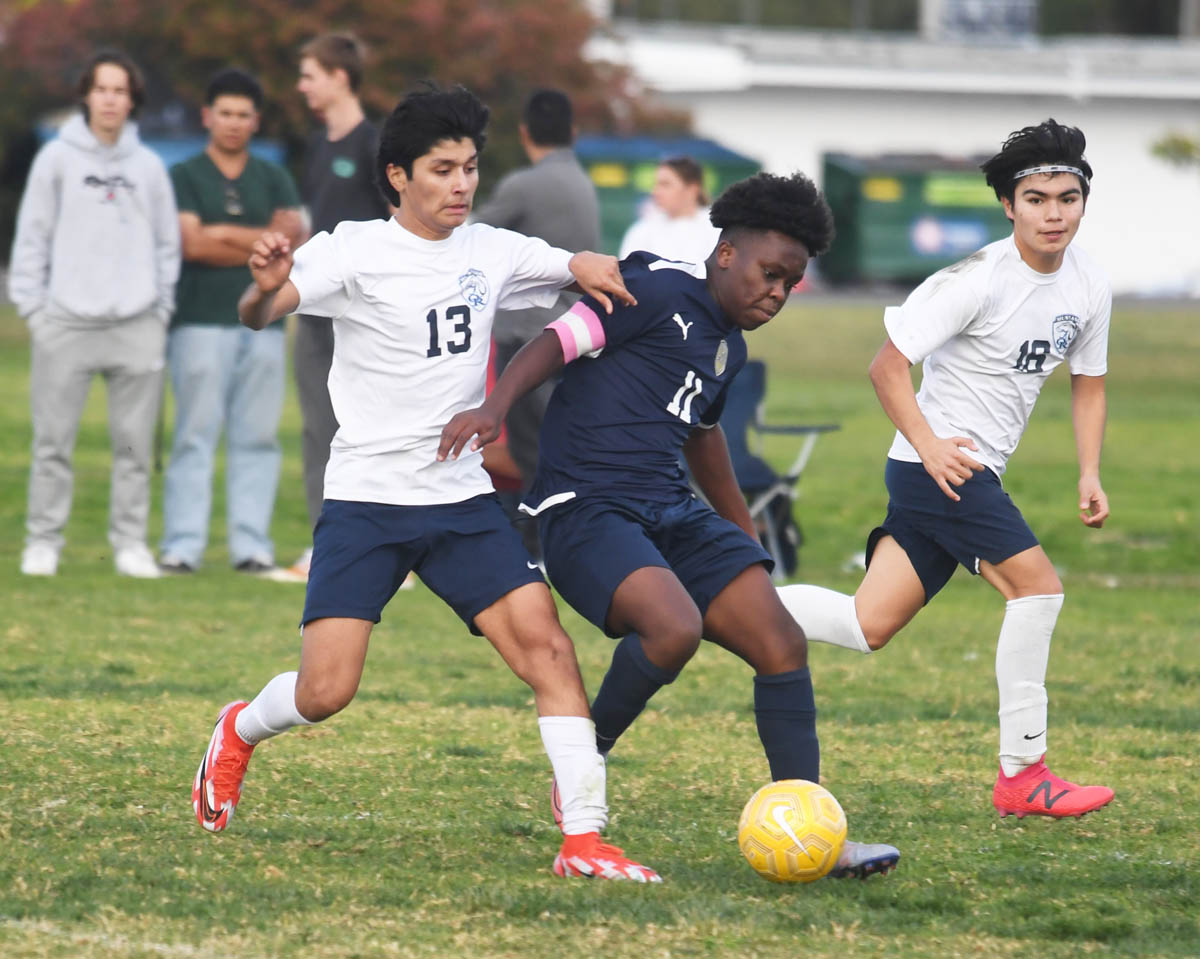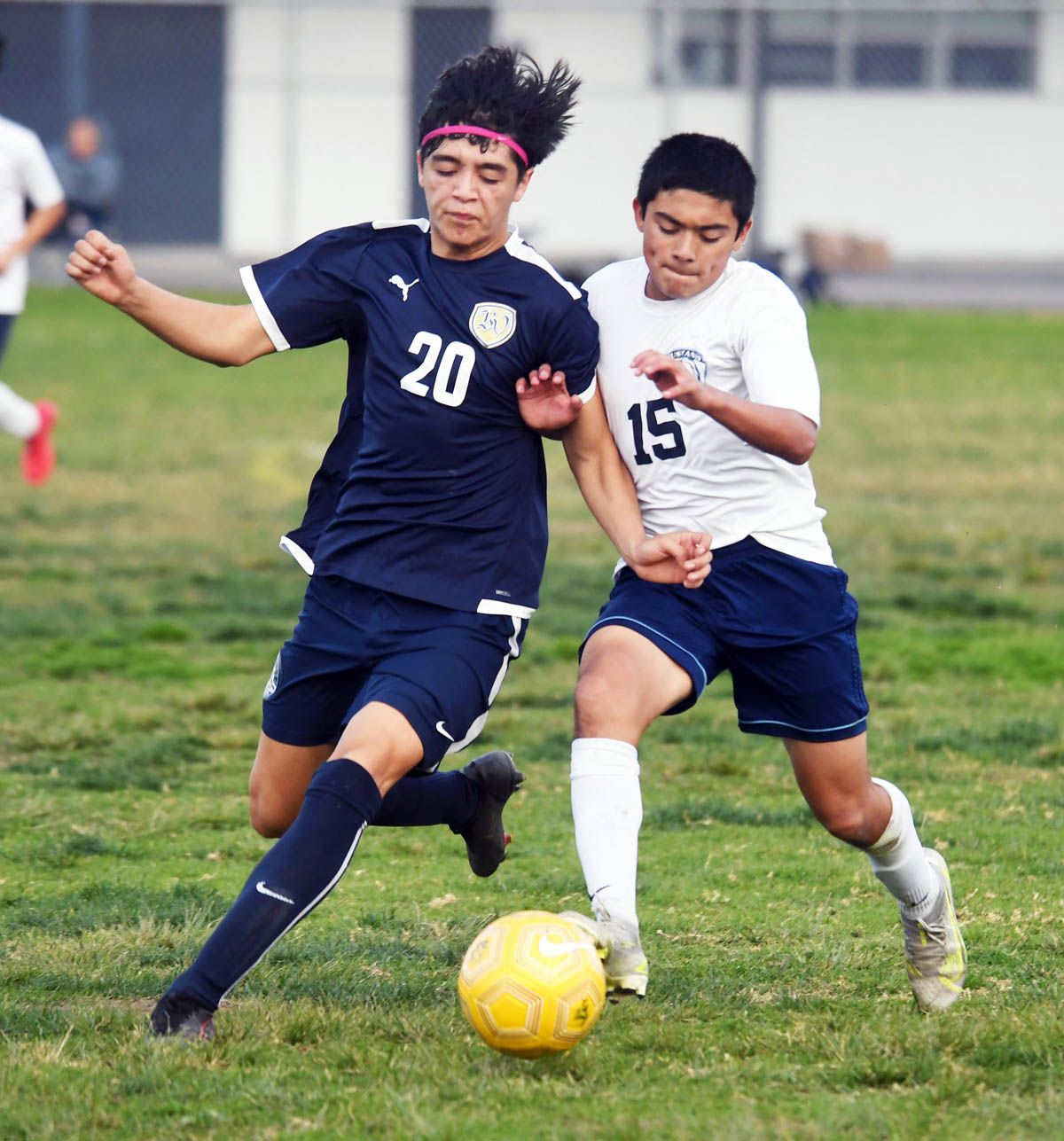 GIRLS SOCCER
The Olympian Lady Eagles have been idle since Jan. 1 but it's been a good respite since compiling a monstrous 10-1 record with a 50-6 goal-differential to kick off the 2021-22 season.
Olympian returns to play with a Friday match against visiting San Ysidro to open Metro-Mesa League play. The Lady Eagles wrapped up their current schedule with a 6-1 tournament record and 4-0 non-league record.