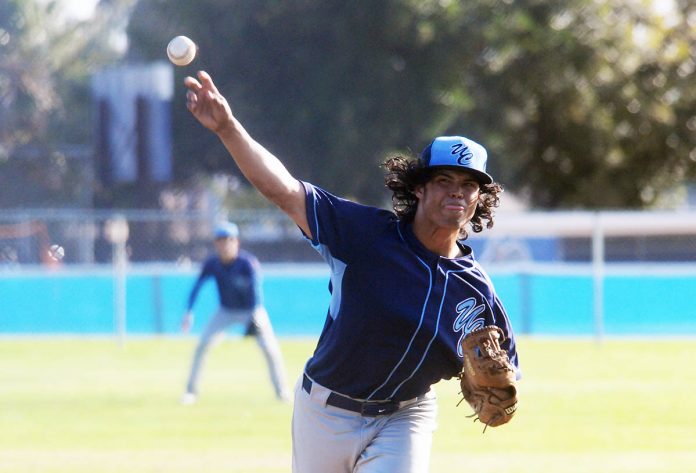 University City High School senior Zay Pena had his own cheering section at Wednesday's non-league game at Chula Vista High School's Bob Kennedy Field.
Cheering Pena on were his mother Tiffany Kanopf, an aunt and uncle, his grandmother, as well as his girlfriend, as he pitched the Centurions to a 4-0 shutout win over the host Spartans.
"It was my mom's old high school, so I wanted to come out and shut it down," Pena offered after recording the complete game victory. "I just wanted to come out and play well for my family."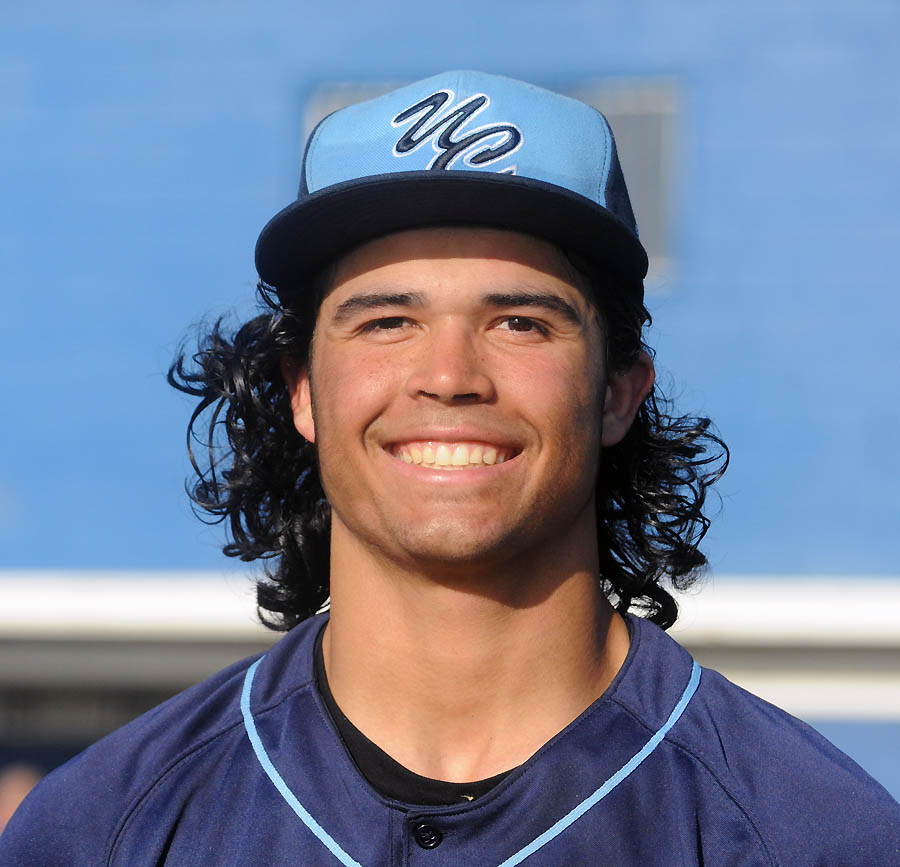 Adding an interesting twist, Pena also played against his cousin, CV senior Antonio Garcia.
Being a senior, Wednesday's game at CVHS might have been the last time this season that Pena would have the opportunity to play in front of the South County-based members of his family, so he said he wanted to post a strong performance.
He did just that by scattering four hits and striking out eight batters to improve to 2-1 on the season. He threw a total of 84 pitches.
He also went 2-for-4 at the plate with one RBI.
Pena entered Wednesday's game with a .385 hitting average and a team-leading seven RBI.
Tiffany Snyder, as she was known then, graduated from Chula Vista High School in 1993. During her time at the school, she participated as a Spartanette.
She admitted she had mixed feelings about her son wanting to hang a loss on her alma mater's baseball team.
"I liked the school," Kanopf professed. "I just wanted him to go out and do well."
Pena's goals are to help University City win this year's City League championship, have an opportunity to win a division title and hit .420 at the plate.
He's already received recruiting interest from Oregon State, San Diego State and Cal Baptist. Oregon State is the defending NCAA Division I champion.
"I want to play college baseball," he said.
The Centurions rolled across three runs in the top of the third inning and added another run in the fourth inning to account for all their runs in the game.
Senior Christian Wood paced UC with two RBI.
Spartan senior Jorge Lucero managed two hits off Pena — a single and double.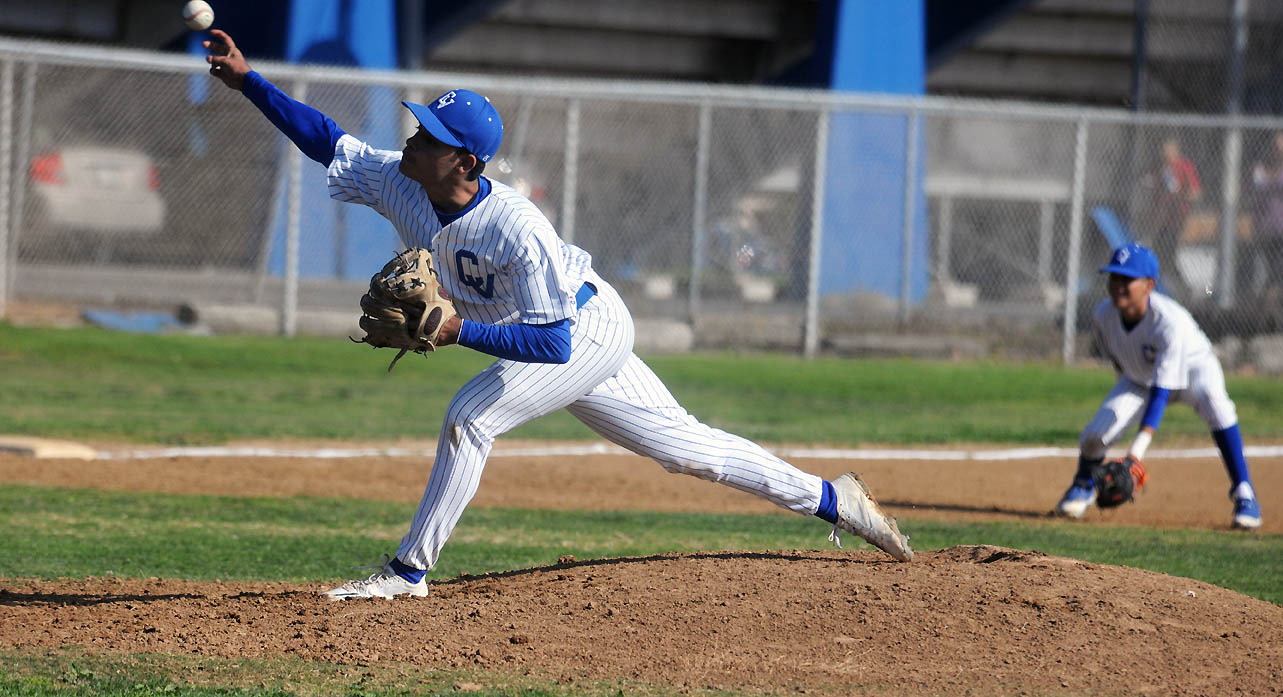 Lucero was among three Chula Vista pitchers to make the trek to the mound. He pitched four innings, yielding seven hits and all four runs, while junior Erik Ordonez pitched two innings, giving up three hits. Junior Hugo Munoz was the final Spartan to take the hill, pitching one inning while striking out one batter.
Lucero and Ordonez each struck out two batters. The trio of CV hurlers combined to strike out five hitters.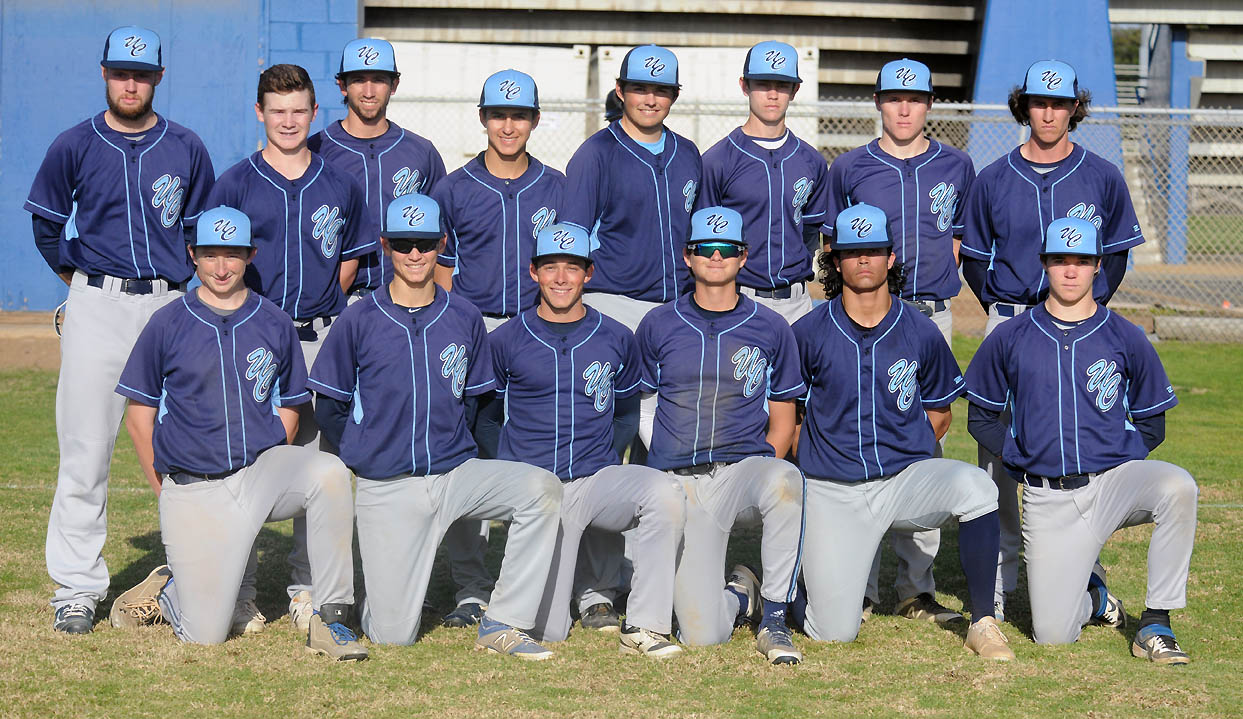 The Centurions (4-6) rapped out 10 hits to record the victory and, in the process, improve to 2-3 in GMC tournament play.
The Spartans (3-7) dropped to 1-3 in GMC tournament play and will host Patrick Henry in a tournament game on Friday, March 15, at 3:30 p.m.
The tournament championship game is scheduled for Saturday, March 16, at 10:30 a.m. at a site to be announced.
CV head coach Jim Westlund said his team is in the process of adapting to the loss of 10 seniors lost to graduation.
"We've lost nine or 10 seniors in each of the last two years, you get to a point where the younger players have to step up," the Spartan skipper explained. "It's a big jump from junior varsity to varsity. We're growing. We've won a couple of good games and are keeping a positive attitude."
Garcia ranks among the team's top returners. He pitched a perfect game to open last year's San Diego Section playoffs and has already thrown a no-hitter this season, topping San Marcos, 3-1, in a Saints Bill Whittaker Classic tournament game on Feb. 23.
Garcia struck out five batters and walked one in the contest, coughing up one unearned run.
On the season, he is 3-1 with a 0.33 earned-run average. He has allowed five hits in 21 innings while striking out 13 batters.
Senior Brian Rivera is 0-1 in six appearances with a 0.49 ERA while senior Albert Munoz is 0-2 with a 0.93 ERA.
Albert Munoz leads the Spartans with a 0.333 hitting average and seven RBI.
Scoring runs has been a problem for the young CV team, which boasts a collective .209 hitting average.
"Antonio is definitely a key for us," Westlund said. "Sometimes we lean on him too much. He's one of the best players we've ever had."
The Spartans face off Mesa League play with a home game against Montgomery on March 20, then visit the Aztecs on March 22.
So far, Eastlake is off to a 7-1-1 start in non-league play among Mesa League teams while Bonita Vista is 6-3, Hilltop is 5-3, Montgomery is 5-4, San Ysidro is 4-5-1, Otay Ranch is 3-5-1 and Chula Vista is 3-7
"Eastlake has to be considered the favorite," Westlund said. "They won the league last year. Everybody is chasing them."
Eastlake finished 4-0-1 in the Foothiller/Aztec tournament to open the season. The Titans are 3-1 in the current GMC tournament, with a 2-1 loss to Granite Hills on March 9.
The Titans have claimed non-league wins so far over Westview, Grossmont, Helix (twice), Madison, Santana and La Jolla Country Day and a tie against Coronado.