The Olympian High School boys lacrosse team faced off the 2019 season as members of the Mesa League. Two weeks into the season the Eagles are now members of the South Bay League.
Puzzled?
The switch comes after both South Bay League members Montgomery and Southwest both failed to field teams.
That left the Mesa League with five teams and the South Bay League with three teams.
The Metro Conference's new alignment features four teams in the Mesa League (Bonita Vista, Eastlake, Hilltop and Otay Ranch) and four teams in the South Bay League (Chula Vista, Mar Vista, Mater Dei Catholic and Olympian).
Eagles head coach Keith Quigley still isn't quite certain how many league games his team will play this season. The new schedule issued to the team includes two games against Mar Vista and Mater Dei Catholic but four games against Chula Vista, two of which have already been played.
"I'm not sure with this new schedule just coming out because now we play Chula four times," Quigley said.
The Eagles defeated the Spartans, 10-0, in a game played at Chula Vista on March 4 and shut out the Spartans, 9-0, in a game played at Olympian High School on March 11.
The Eagles are scheduled to play at Chula Vista on April 8 and host Chula Vista on Senior Night on April 24.
Olympian hosts Mar Vista on April 1 and hosts Mater Dei Catholic on April 15. The Eagles have road games scheduled at Mar Vista on April 17 and at Mater Dei Catholic on May 1 to wrap up regular season play.
Chula Vista is the defending South Bay League champion.
Despite moving from the Mesa League to the South Bay League, Olympian retains two (now non-league games) against Bonita Vista.
The Eagles no longer have games scheduled against Mesa League members Eastlake, Hilltop and Otay Ranch.
Counting the two wins already logged against Chula Vista, Olympian is off to a 4-1 start to the season regardless of which league they are in.
In fact, the move to the South Bay League actually returns the Eagles to familiar territory. Two years ago Olympian went 9-0 to win the South Bay League championship.
"We were, of course, planning on being in the Mesa League this season, but unfortunately, with Montgomery and Southwest no longer having teams this season, they decided to move us to the South Bay League," Quigley explained. "We were in this league two years ago and did really well, so our plan is to do the same and shoot for another division title."
Top returning players for Olympian include Alijah Gonzales on defense and offensive players Robert Tagart, Diego Lawson, Julius Fackler, Brandon Lara, Renz Miranda, Bijan Razi and Blake Yamamoto.
Tagart leads the team with 16 goals while Razi has notched eight goals. Fackler has four goals and two assists while Yamamoto has scored five goals.
Yamomoto leads the Eagles defensively with 30 ground balls while Gonzales and Michael Nafarrete are next up with 29 ground balls.
Miranda has won 30 of 45 face-offs.
"We're definitely excited about some of our newcomers making an impact this season such as offensive player freshman Tyler Duke and senior Michael Naffarete," Quigley said.
"We're also excited to have a true lacrosse goalie for the next four years with freshman Andrew Leibold."
Nafarrete has scored one goal in four games while Duke has logged one assist in three games.
Leibold sports a 3.6 goals-against average and .750 save percentage in 216 minutes played.
Olympian is scheduled to host Clairemont in a non-league game on Friday, March 15, at 6 p.m. The Eagles are slated to host Valley Center in a non-league game on Monday, March 11, also at 6 p.m.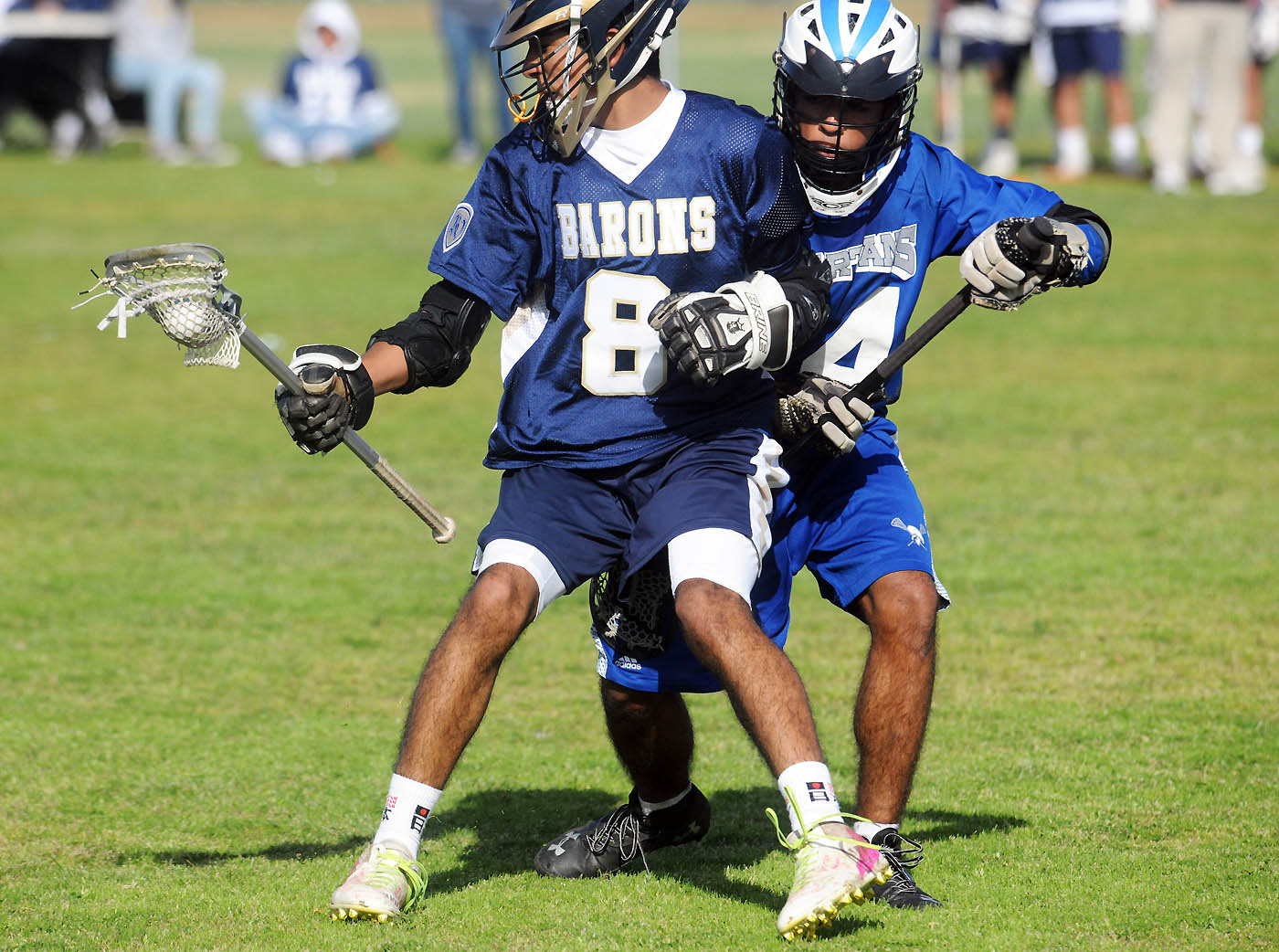 Barons even record with 12-0 shutout win over Spartans
Bonita Vista evened its early season record at 2-2 by posting a 12-0 non-league win at Chula Vista on Wednesday.
Jaylin Lee led the Barons with four goals while Miguel Morgan scored two goals. Defender Justin Locke scored one goal while collecting eight ground balls.
BV goalie Francisco Moreno snagged all 10 shots he faced.
Baron head coach Peter Locke feels his team has room to grow this season. Bonita Vista faced off the season with a 15-1 non-league win against visiting Gompers Prep Academy on March 4 but followed that up with non-league losses to San Dieguito Academy (14-9 on March 7) and University City (10-6 on Monday).
"This season we have a lot of young players, a lot of them who are coming out for their first year of lacrosse," Locke said. "We have some football players who are crossing over to lacrosse. They're learning. We're getting better each week."
One football player who is making an impact is senior C.J. Jennen, who won six of eight face-offs in Wednesday's game.
A second team all-league selection as a defensive back, Jennen has already received interest from several Division III football schools. Now, he is started to receive interest from college lacrosse teams due to his face-off prowess.
Bonita Vista is scheduled to host Del Lago Academy in a non-league game on Thursday, March 14, at 5 p.m. The Barons are slated to host Mission Hills in a non-league game on Monday, March 11, at 4:45 p.m.
Photo Gallery by Phillip Brents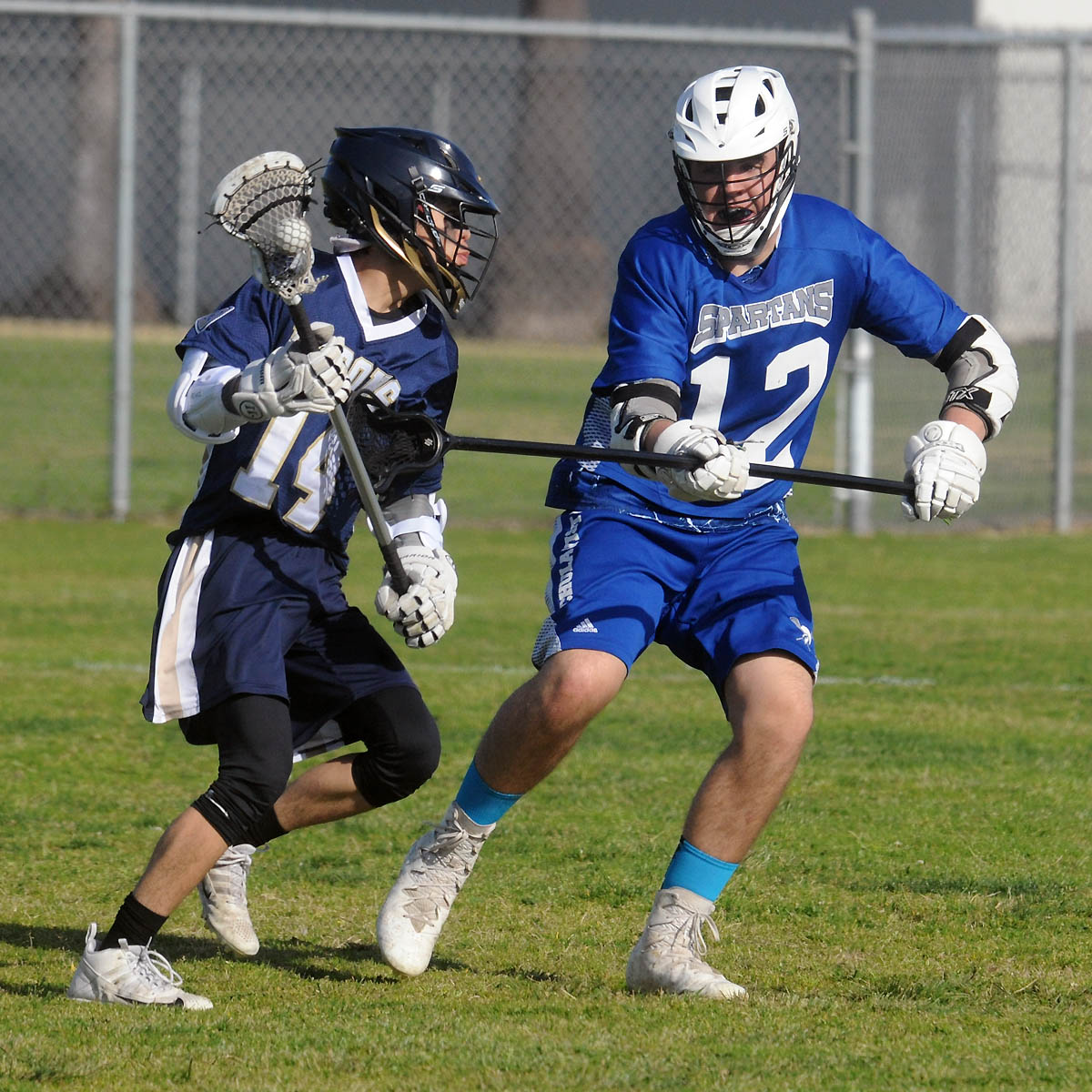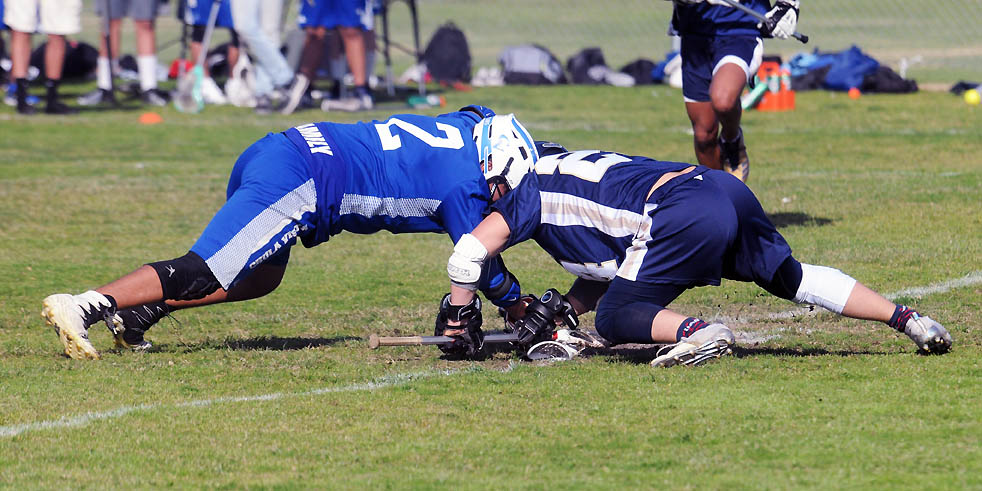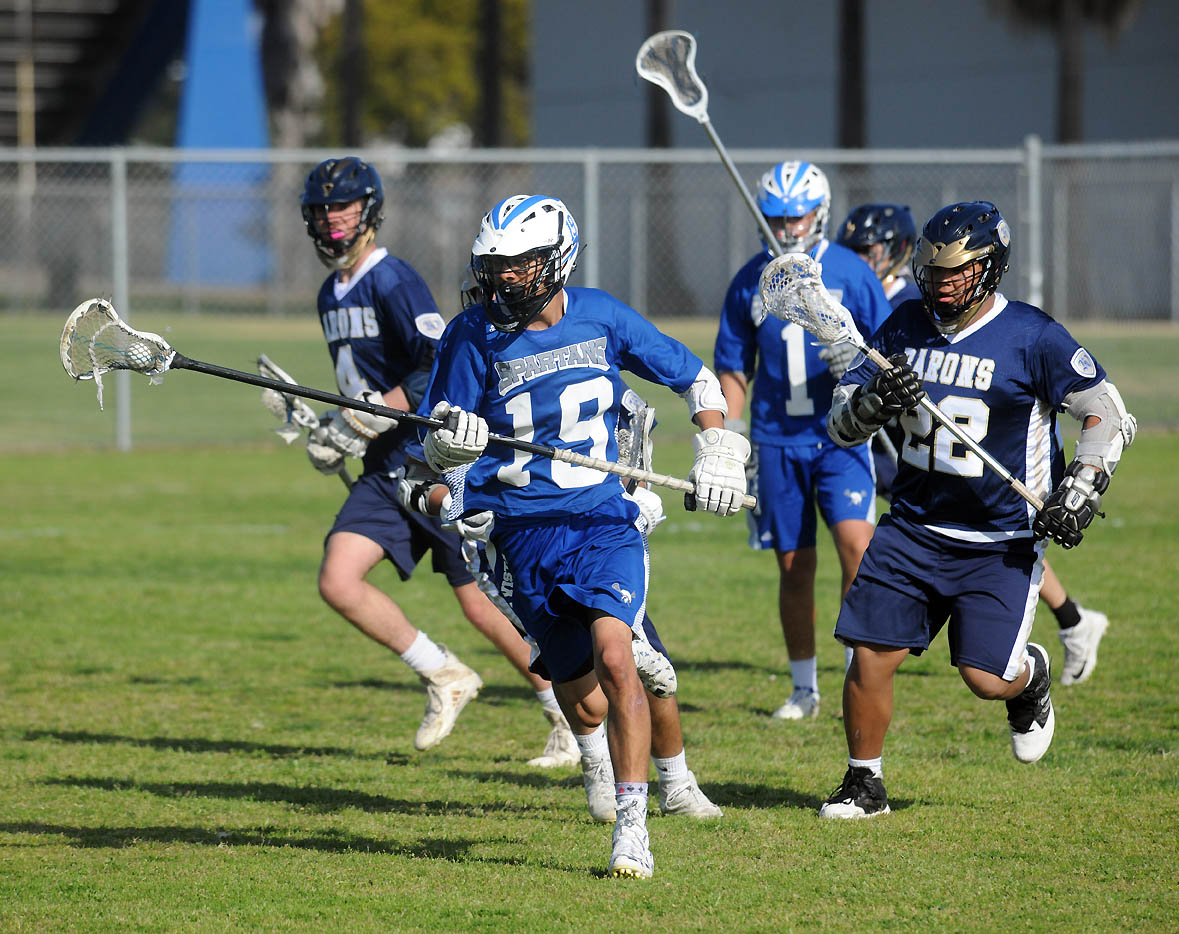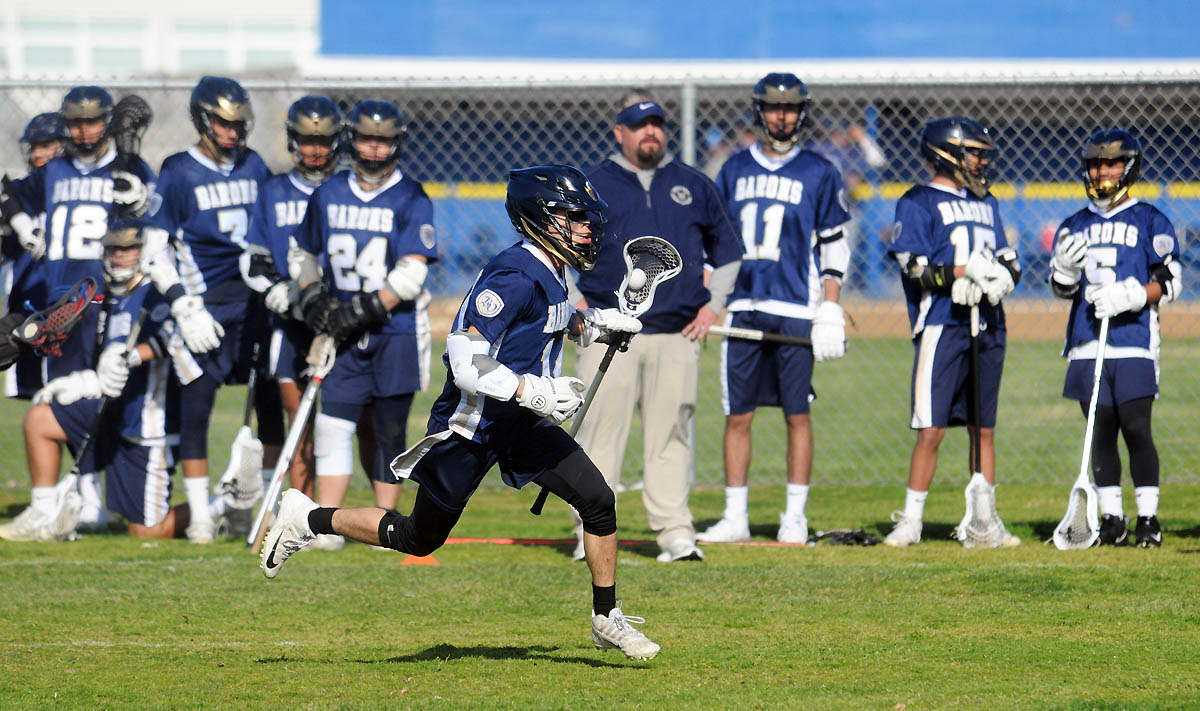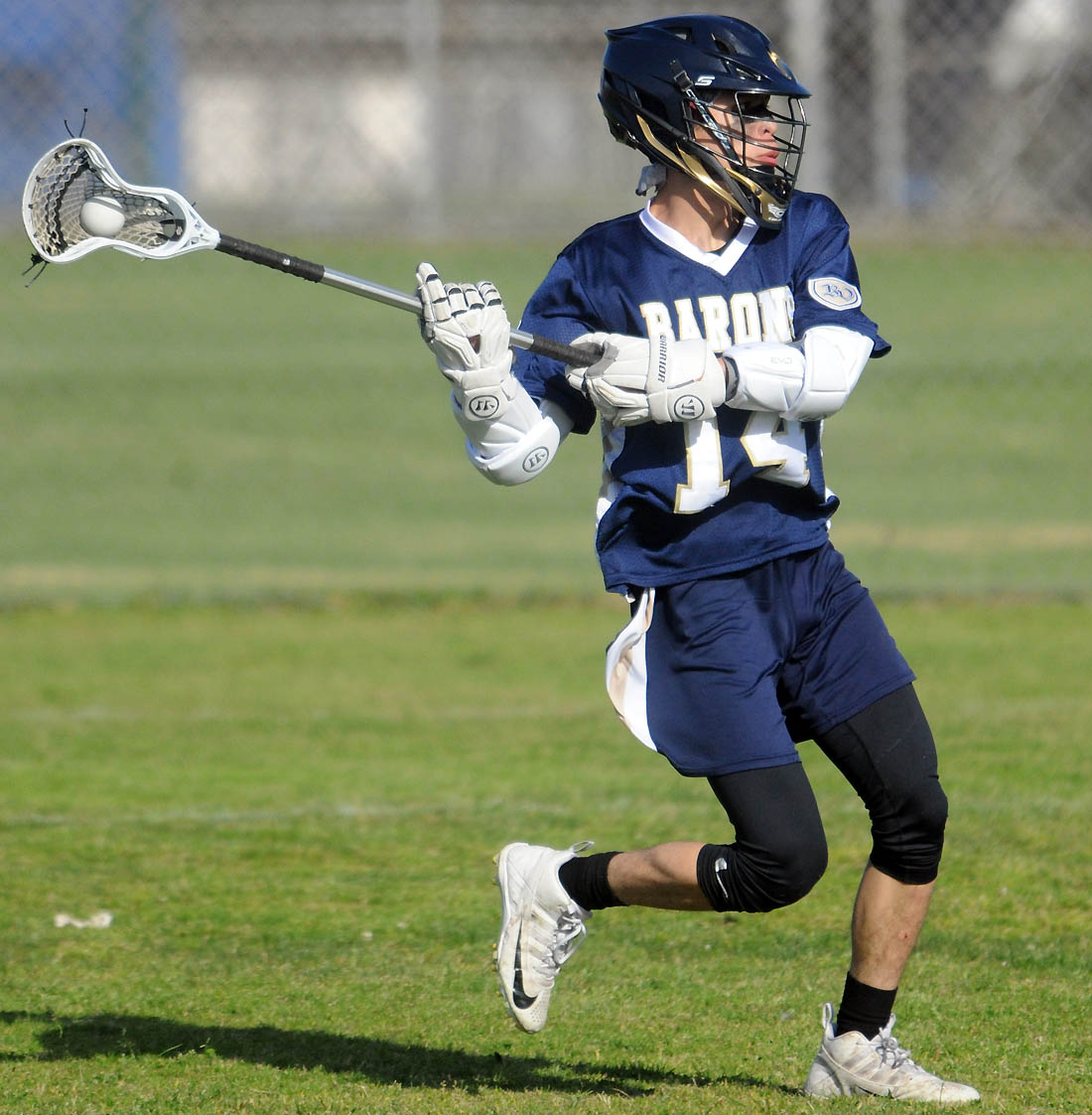 Seals continue inaugural season, pick up the pace with two more wins to tie for lead in NLL Western Division standings
The San Diego Seals improved to 6-4 in their inaugural National Lacrosse League season after posting a 13-10 win over the visiting Vancouver Warriors on March 2 and a 13-10 win over the Colorado Mammoth last Saturday in Denver.
Forward Garrett Billings became the first Seals player to earn recognition as the NLL Player of the Week when he picked up the award for Week 13 after recording three goals and four assists in the win over the Mammoth (3-8).
Billings now has 12 goals, 27 assists and 39 points in eight games for the Seals this season.
Austin Staats leads the Seals in season scoring with 25 goals, followed by Casey Jackson with 17 goals and Kyle Buchanan with 15 goals.
Buchanan tallied five goals and one assist in the win over Vancouver while Staats logged four goals and two assists and Jackson tacked on two goals and four assists. Goaltender Frank Scigliano notched 39 saves on 49 shots to pick up the win in front of an estimated 5,000 fans.
The Seals led the Warriors, 6-2, in the late stages of the first half before Vancouver exploded with five goals in the third quarter to pull to within 10-9 on the scoreboard. But the hosts sealed the win with a 3-1 scoring edge in the final quarter.
With the win, the Seals captured the season series against the Warriors (3-8) two games to one. The Seals are 2-0 against the Mammoth this season, winning that season series as well.
Seals general manager and head coach Patrick Merrill called the win over Colorado "very big" for the team.
"We felt like we were slow sometimes and they were desperate, especially in the second half in the fourth quarter," Merrill said. "They put us on our heels, but we found a way to win and it was a big one in the standings. There was lots of stuff we can use to be better next week and there's a lot of stuff to build off of as well. We're happy with this win."
In a complete team effort, 11 different Seals made the score sheet with seven players finishing with multi-point games. Scigliano stood tall, making 44 saves on the night, while Billings led the team with three goals and four assists.
"That's the way we need to win," Merrill said. "We need to score goals by committee and not just rely on a couple guys to get the job done. Everyone contributed (against the Mammoth) and that was a huge part of our success."
Rookie forward Connor Kelly scored his first National Lacrosse League goal, netting a shorthanded goal in the third quarter to extend the Seals lead over the Mammoth, who were cheered on by a crowd of 15,000 fans at the Pepsi Center.
"My first goal was amazing," Kelly acknowledged. "It's been a long time coming. I've been patiently waiting for my opportunity and I'm trying to make the best of it. We're playing with a great group of guys and to be able to get my first here tonight, it's an honor."
The Seals notched their second consecutive divisional win and are now tied for first place in the West Division.
"This was a huge win," continued Kelly. "It's huge for our playoff push to win this series, and we're going to carry it over into our two home games."
The Seals host the Philadelphia Wings (2-9) on Saturday, March 16, at 7 p.m. Fox 5 San Diego is scheduled to telecast the game. The Seals host the defending league champion Saskatchewan Rush on March 22 at 7 p.m. in another game slated for a home TV broadcast.
The Seals play three consecutive road games before returning to play in San Diego on April 12 against the Rush. The Seals continue their home stand on April 19 against Colorado and will host the Buffalo Bandits on April 27 to conclude regular season play.
Fans should expect a glitzy Las Vegas-style pre-game show and player introductions that are sure to get the adrenaline pumping for the main event.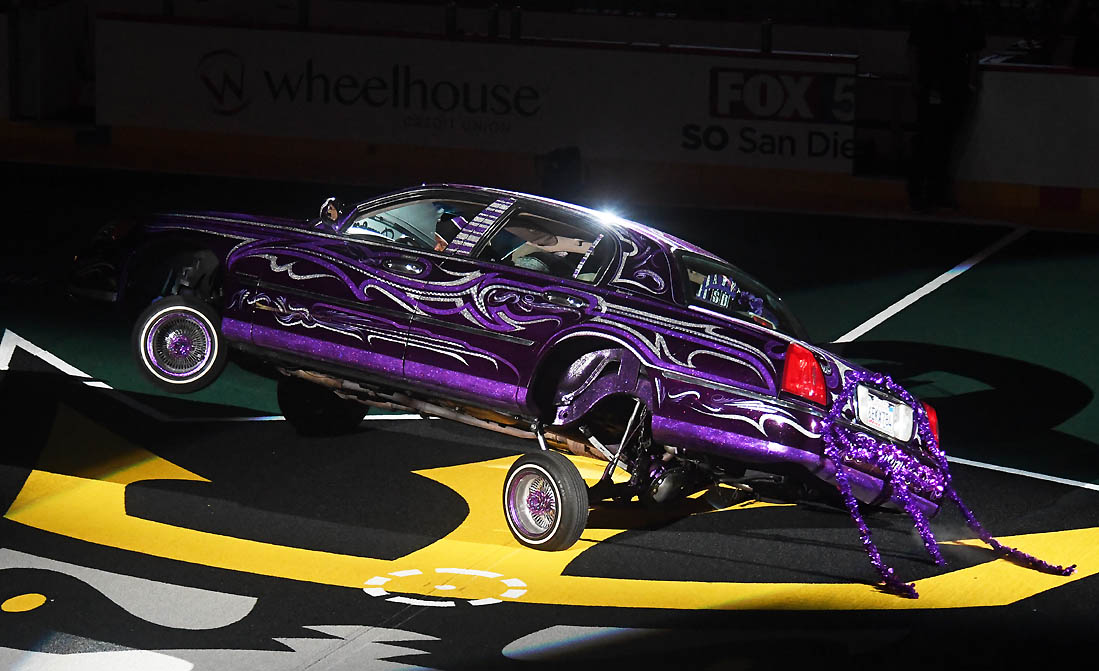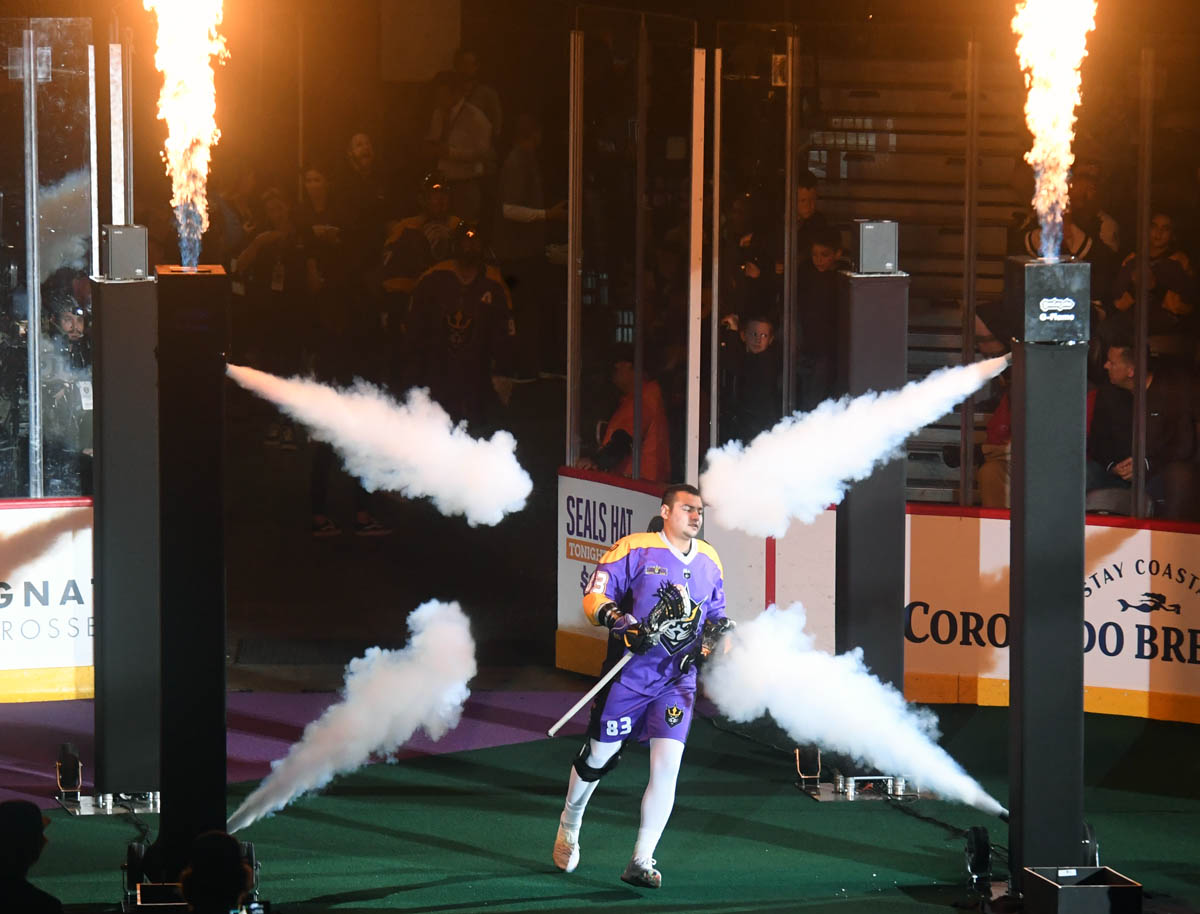 The March 2 Seals-Warrior game was extremely physical and built on a fight that erupted after the teams previously met in San Diego on Feb. 8 — a 14-6 win by the Warriors.
The Seals compete in the NLL's Western Division alongside the Rush, Vancouver, Colorado and Calgary Roughnecks. The Seals and Rush are tied for the division lead with 6-4 records while the Roughnecks are 6-6.
Buffalo leads the Eastern Division with a 10-3 record, followed by the Georgia Swarm at 9-4, the Toronto Rock at 7-3, New England Blackwolves at 7-4, Rochester Knighthawks at 2-8 and Philadelphia at 2-9.
Photo Gallery by Phillip Brents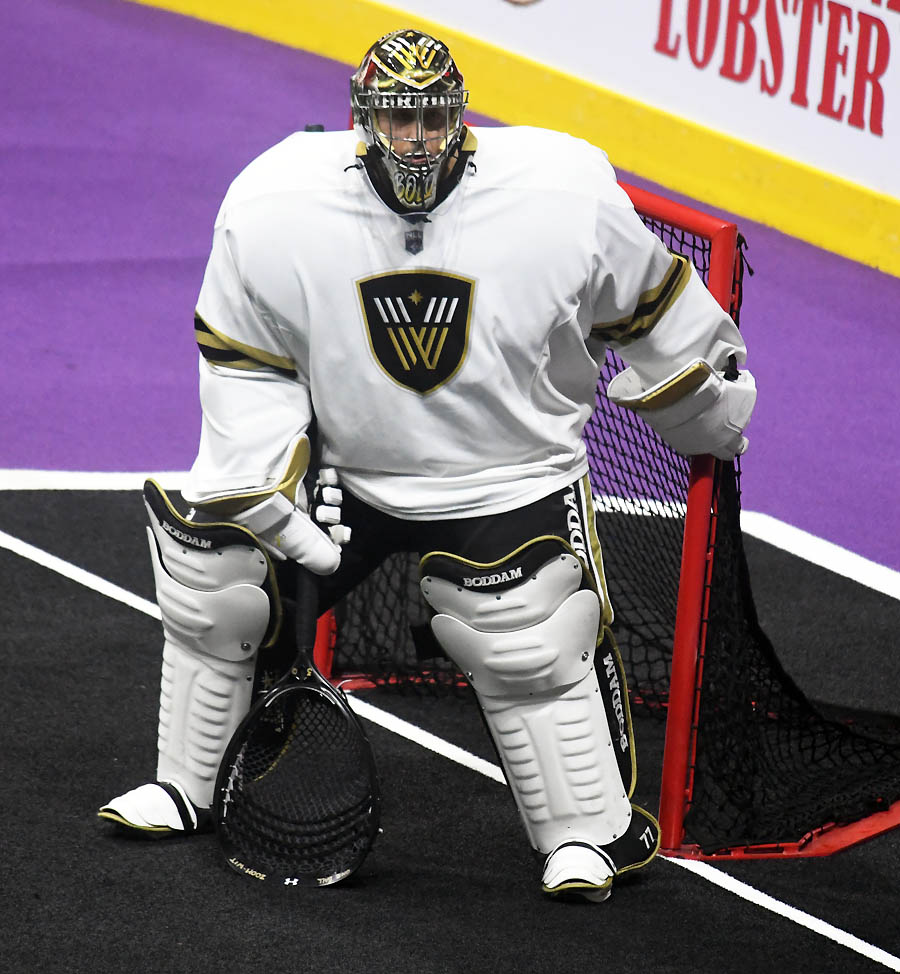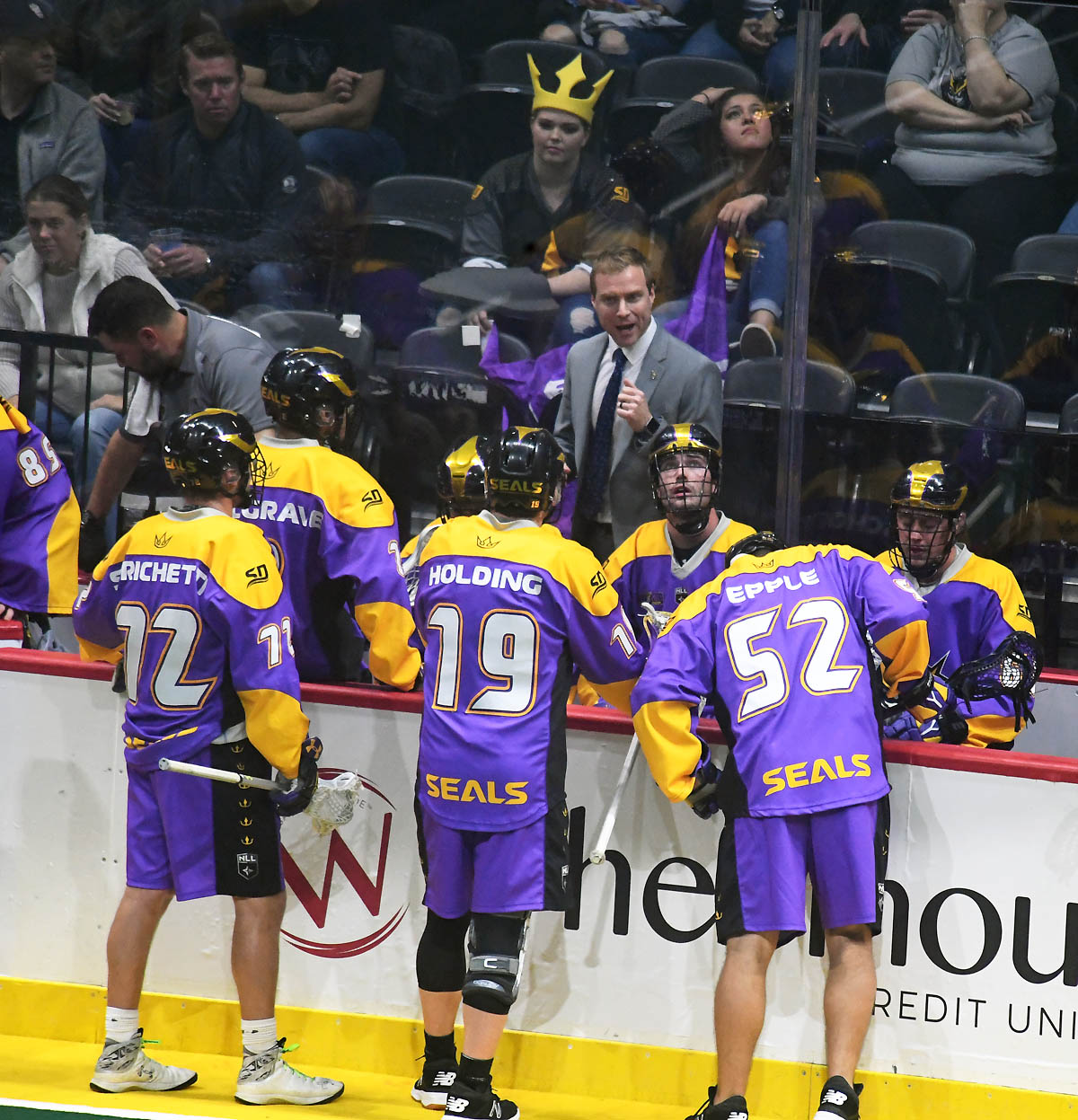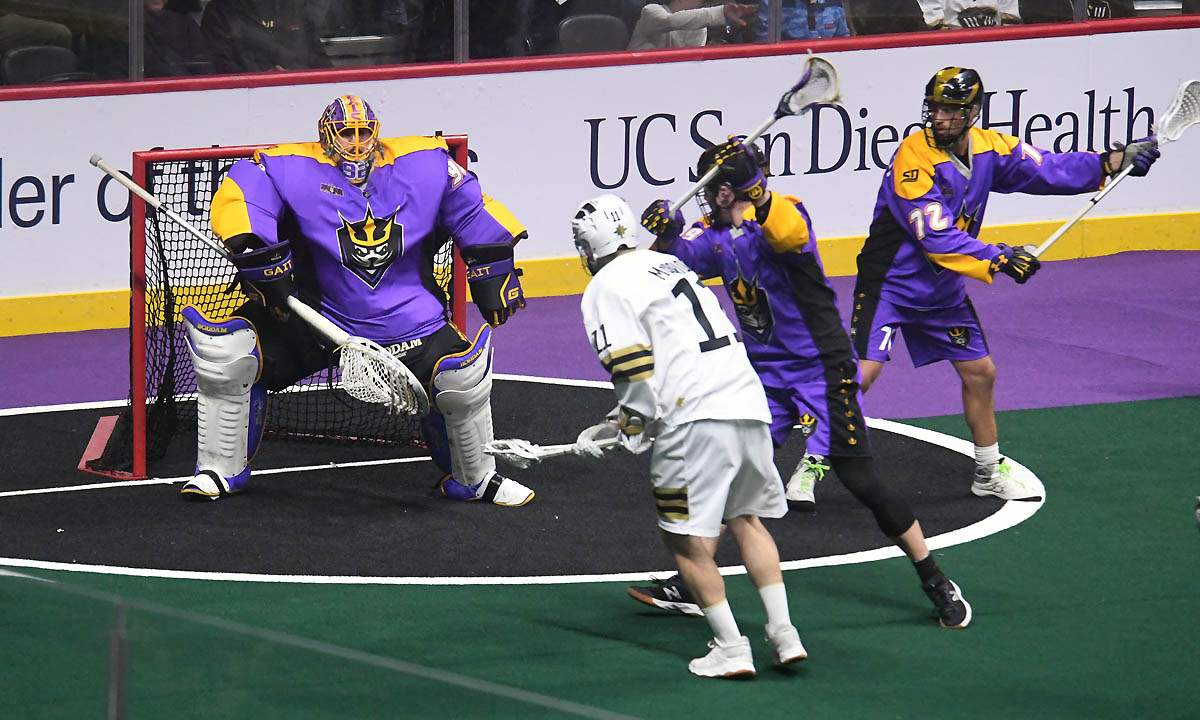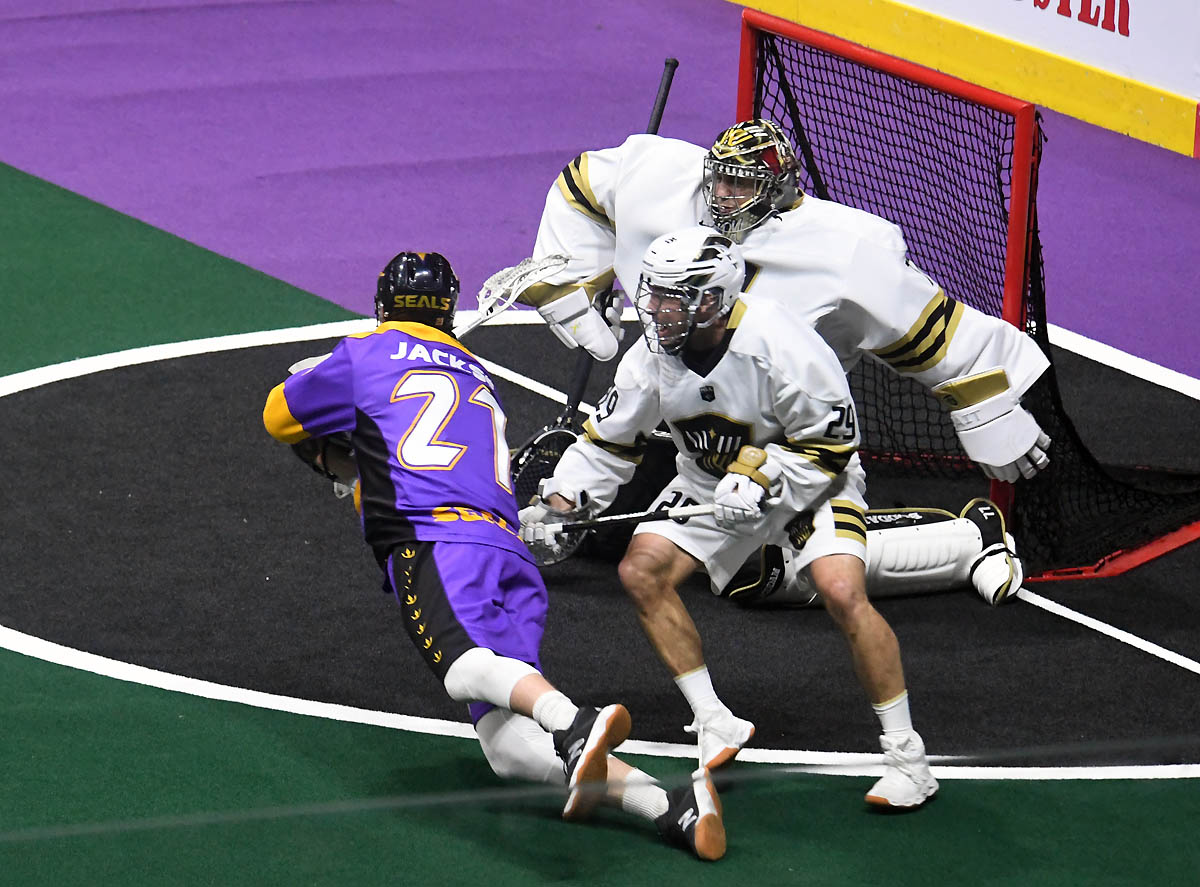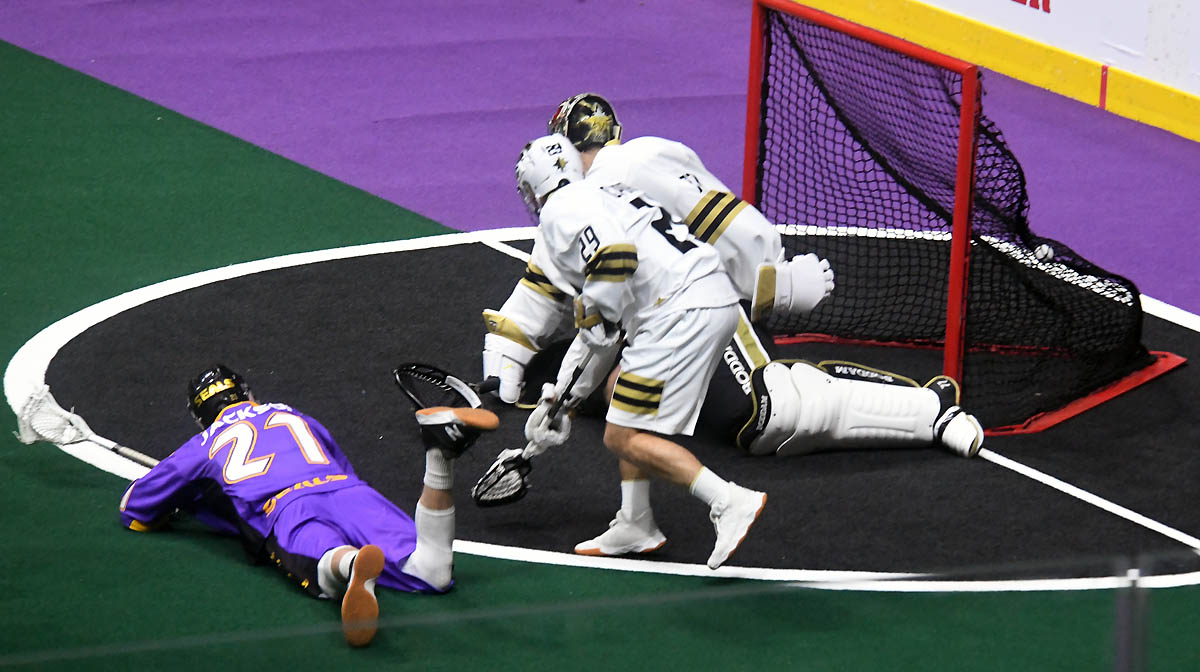 Seals to participate in World Cancer Day-inspired fund-raising, visibility events
As part of World Cancer Day on Feb. 4, the Seals announced the team will help dozens of local cancer-related organizations with fundraising, visibility and assistance for those they support during its upcoming April 12 home game.
One-of-a-kind players game jerseys will be auctioned by cancer-related organizations with the charities keeping 100 percent of the proceeds. The ribbon on the center-chest of each jersey will be colored to represent the type of cancer chosen by the auction winner. The back nameplate above each player's number will feature the words "I'm Sticking Up For," followed by the name chosen by the auction winner.
Immediately following the game, the auction winner will receive the jersey from the player on the field during a special Jerseys Off Our Back celebration.
"As a professional sports team, we have a forum and a voice to affect positive change in our community and beyond," Seals president Steve Govett said. "Cancer doesn't discriminate based on age, gender, ethnicity or background – we've all had loved ones who have fought the disease. We're Sticking Up for everyone who's been directly or indirectly affected, and will continue to do so until there's a cure."
In the weeks preceding the game, Seals players, Sirens dancers, Salty and the entire front office staff will create lasting memories with and make personal connections to patients, caregivers, survivors and oncology professionals.
"When I played in Colorado, our cancer awareness night was the most impactful and special game each year," Seals assistant captain Cam Holding said. "Several of the incredible people I met in the process have become lifelong friends. I can't wait to Stick Up For A Cure!"
The team will individually announce when each jersey auction will take place.
For more information, contact the team at www.sealslax.com.