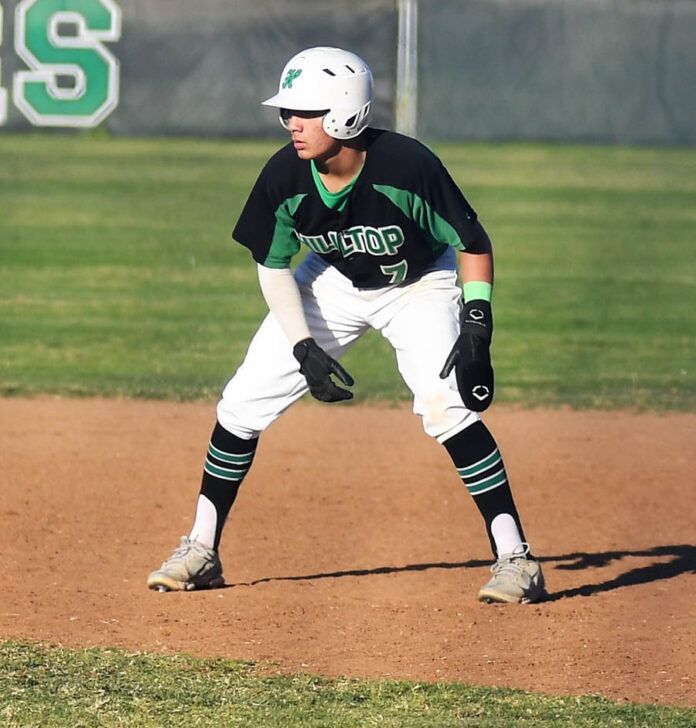 The San Diego Padres were nowhere in sight Monday afternoon at Petco Park. But the Granite Hills Eagles and Grossmont Foothillers were to inaugurate the iconic downtown San Diego ballpark for the 2022 baseball season.
Monday's Grossmont Hills League game between the Eagles and Foothillers was the opening act of three consecutive double-headers spotlighting high school baseball teams throughout the San Diego Section.
The games are held in conjunction with the Padres, who have also sponsored a post-season all-star game in recent years at the Major League Baseball venue.
Granite Hills entered Monday's tilt ranked third among section teams. The nightcap featured No. 1-ranked St. Augustine against City Conference rival Madison.
Tuesday's twin-bill paired Santa Fe Christian and Escondido Charter in a matchup of private schools and Westview versus Mission Hills in a North County Conference clash.
Wednesday's double-header featured Southwest El Centro against Holtville in an Imperial Valley League matchup and Southwest-San Diego versus Mar Vista in a Metro-South Bay League pairing.
The venue site was not lost on anyone present either on the field or in the stands.
"It was a great opportunity for the kids to play at one of the best places in the country," GHHS coach James Davis said in regard to Monday's 4-1 victory. "It was an exciting game. Our pitchers really did a good job of keeping a Grossmont team at bay."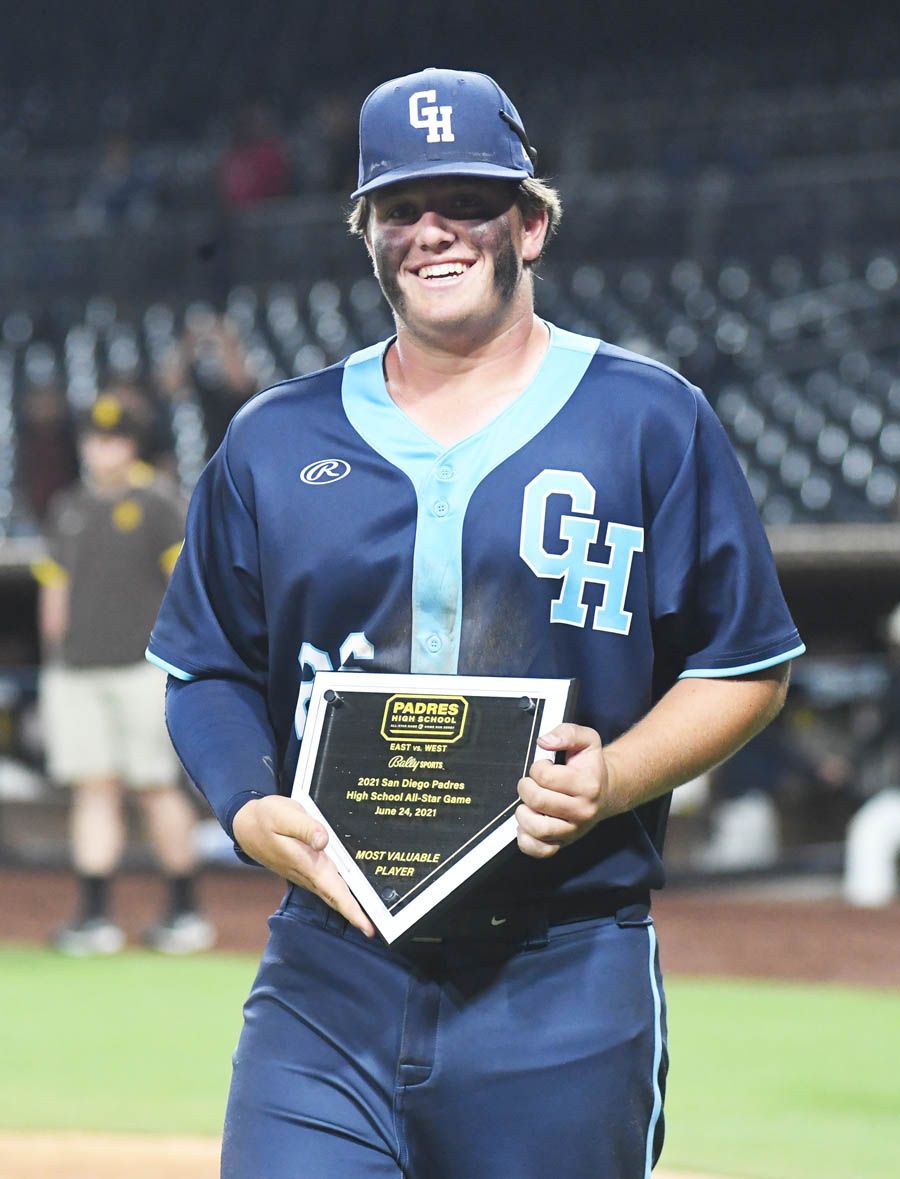 Extra bases
Granite Hills improved to 12-2-1 overall, 4-0-1 in league play following Monday's win. Seniors Cody Macias, Hudson Beamon and Spencer Davis each drove in one run while freshman Brendan Lewis scored twice.
Davis had three hits in the game while Macias and Lewis both rapped out two hits. Lewis, Macias and senior Grant MacArthur all slammed doubles on the MLB playing field.
Overall, the Eagles racked up 11 hits in the victory.
Granite Hills sent five pitchers to the mound. Junior William Smale was credited with the win after pitching one inning with one hit and two strikeouts.
Lewis pitched two innings with three hits and three strikeouts while junior Devon Saldana and senior Ethan McNish-Heider both pitched one inning of hitless ball. Senior Tanner Vielguth hurled two scoreless frames.
The quintet of Eagles scattered four hits and struck out seven Foothillers.
Monday's loss dropped Grossmont to a 0-3 start in league play.
MacArthur leads Granite Hills with a 0.611 hitting average, seven home runs, six doubles and 19 RBI.
St. Augustine defeated Madison, 13-3, in Monday's nightcap as senior Franklin Carney had three hits and drove in five runs and junior M.J. Sweeney had two hits and three RBI.
The Saints, who improved to 4-0-1 in league, 10-1-2 overall, collected eight extra-base hits in the game. Carney had a triple while Sweeney (double) and junior teammate Frankie Giacalone (three doubles) both slammed home runs.
St. Augustine used three pitchers: freshman Grayson Boles and seniors Chaz McRoberts and Manny Butler. McRoberts picked up the win after scattering five hits in four innings with five strikeouts. Boles struck out five batters in two innings while Butler fanned one batter in one inning on the mound.
Boles tops the Saints with a 0.750 hitting average in 10 games while Carney leads with 13 RBI. Senior Trevor Fox has hit two home runs.
In games from Tuesday, Santa Fe Christian (6-6) clubbed Escondido Charter (9-1) by a 15-0 score in a non-league encounter while Westview (7-5) edged Mission Hills (8-5) by a narrow 1-0 count in a Palomar League game.
Senior Cooper Whitton drove in three runs on two hits, including a home run, while senior Jackson Bush fired a complete game no-hitter with 14 strikeouts for Santa Fe Christian. Bush allowed one baserunner on a walk and hit another batter but faced the minimum number of batters at 21.
Sophomore Samuel Tellers scored the lone run for Westview to make the most of its three hits in the game while juniors Joseph Halter and Ryan Herrod combined on a two-hitter. Westview improved to 2-1 in league play while Mission Hills dropped to 2-2.
The Mariners (8-7, 1-0 in league) got the jump on the Raiders (8-7, 0-1) in advance of Wednesday's game at Petco Park with a 13-8 victory in the teams' league opener on Monday.
Four players each drove in two runs for Mar Vista: juniors Devon King and Trevor Rector and seniors Jordan Mahan and J.P. Risley. Sophomore Rene Manzanarez collected three RBI for Southwest.
The teams used a combined 10 pitchers in the game.
Mar Vista improved to 2-0 in league play following Wednesday's dramatic come-from-behind 7-6 win over Southwest. The Mariners trailed 6-5 before plating two runs in the bottom of the seventh inning to prevail, 7-6, on the scoreboard.
Mar Vista improved to 9-7 overall while Southwest dropped to 8-6.
Senior Dante Pacheco and King both led the Mariners with three hits and two RBI. Risley stroked a triple in support of a string of six MV hurlers (King was credited with the win).
The Raiders sent three pitchers to the Petco Park mound. Manzanarez recorded a pair of triples while scoring two runs and knocking in two runs.
Mar Vista led 5-0 through the opening two innings before Southwest countered with six unanswered runs through the middle part of the contest.
METRO-SOUTH BAY LEAGUE STANDINGS
(Through April 7)
Mar Vista 2-0, 9-7
Mater Dei Catholic 1-0, 6-7-1
Hilltop 0-1, 6-7
Southwest 0-2, 8-6
METRO-PACIFIC LEAGUE STANDINGS
(Through April 7)
Sweetwater 2-0, 10-3
San Ysidro 2-0, 9-5
Castle Park 0-2, 7-2
Chula Vista 0-2, 6-10
METRO-MESA LEAGUE STANDINGS
Eastlake 5-1, 12-4
Montgomery 5-3, 12-5
Otay Ranch 3-3, 8-8-1
Bonita Vista1-4, 6-9-1
Olympian 1-4, 7-9