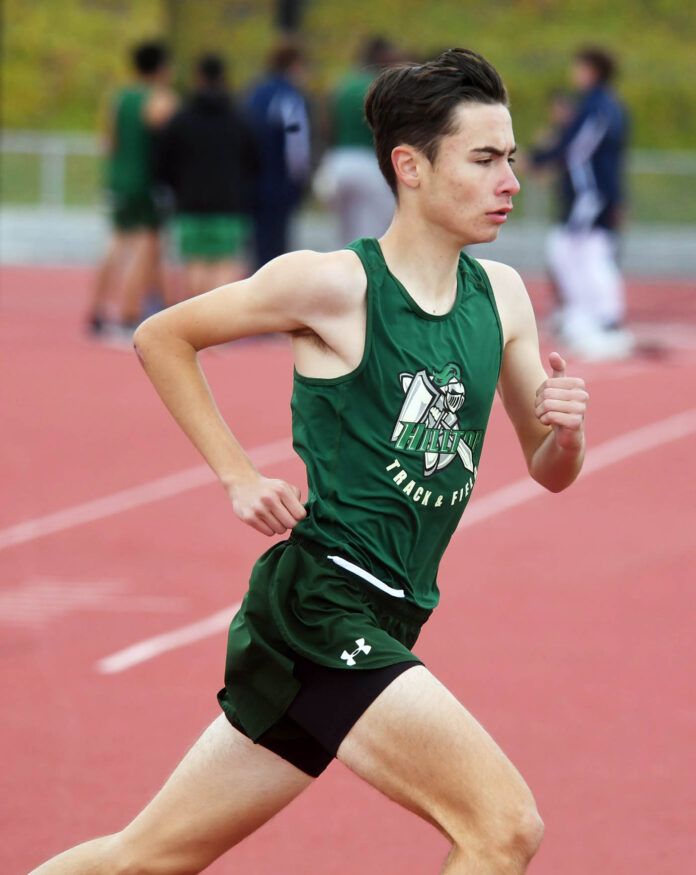 Completing a distance triple in a high school track and field dual meet isn't necessarily rare. But it does take some planning.
Hilltop High School senior Jimmy Byland notched first-place finishes in the boys 1,600, 800- and 3,200-meter runs in a South Bay League dual meet on March 31.
He won the four-lap 1,600 in 4:25.61, the two-lap 800 in 2:07.58 and the eight-lap 3,200 in 12:45.07 in a tie with teammate Miguel Tisnado.
The time in the 1,600 was a personal record. The 3,200 time was just for practice.
"The 1,600 I wanted to push in that one to see how fast the first mile in a two-mile race would be," the defending Metro Conference boys cross country champion and state meet qualifier said. "I think I might be doing the Arcadia Invitational. The first mile up there will be fast. I'm preparing for that."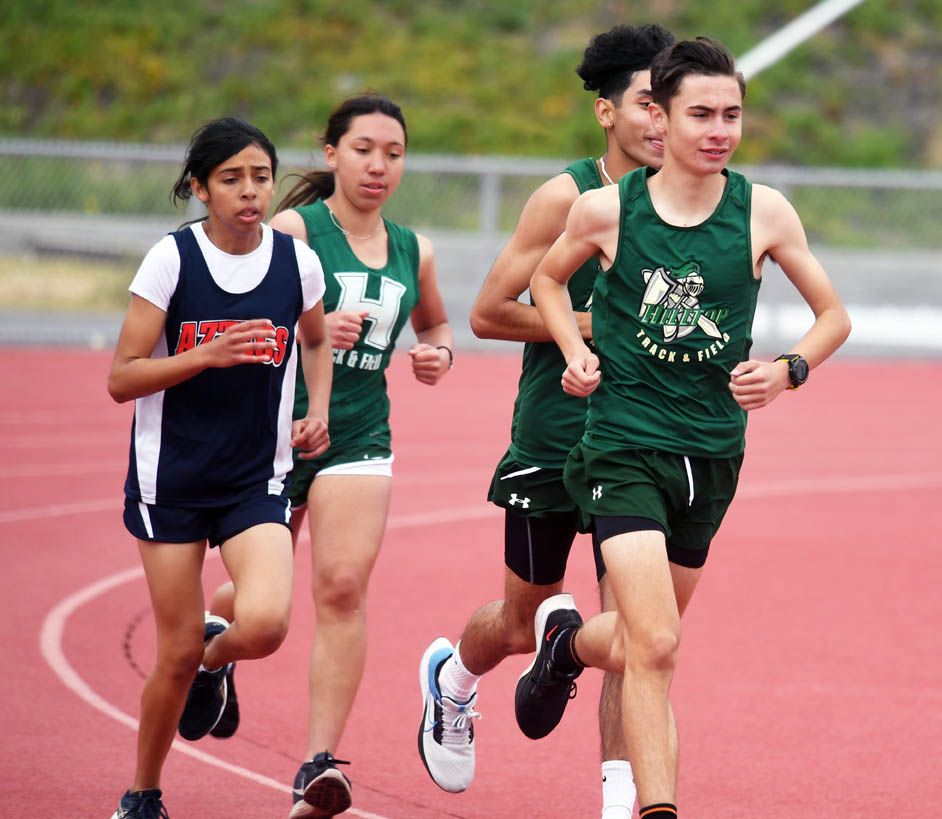 Byland ran a 2:03 in the 800 in a league dual March 17 at San Ysidro High School. "For the 800, my plan was just to go easy in that and the second lap practicing my kick. That is what I wanted to do."
Byland set a personal record in the 3,200 at 9:28.43 in taking first place at the Elmer Runge Invitational March 19 at Patrick Henry High School. He ran 9:27.47 in winning the two-mile event at last Saturday's Arnie Robinson Invitational at San Diego Mesa College.
"The two-mile (against Montgomery) was cruise run just for the practice," he said.
It's the longer distance that Byland is concentrating on this season. He placed third at last year's Division II section championship meet in 9:36.60 after winning the 2021 South Bay League title in 9:45.16.
He's already set personal record times in the event so far this season. But he knows he needs to go faster in order to qualify for the state championship meet.
"Mainly for the two-mile, I want to do well in that," the slightly built runner said. "I want to break nine minutes. I want to do well because it's my senior year."
The first half of his senior year was certainly a smashing success as Byland finished second in the Division III cross country finals and qualified with his teammates for the state championship meet in Fresno where Byland clocked a personal record 15:39.4 in 14th place among 207 runners and the Lancers finished 11th as a team.
His fleet feet have obviously attracted attention. He's hoping to run in college either at Mesa College or CSU San Marcos.
But there is more work to be done before the season is over.
"We're trying to get his times down in the 1,600 and 3,200 so more colleges will look at him," Hilltop coach Chris Gentry said.
Byland defeated senior teammate Eddie Castaneda (4:44.58) by 19 seconds to win the 1,600 event against Montgomery. Byland finished ahead of Castaneda (2:08.42) by two seconds to win the 800.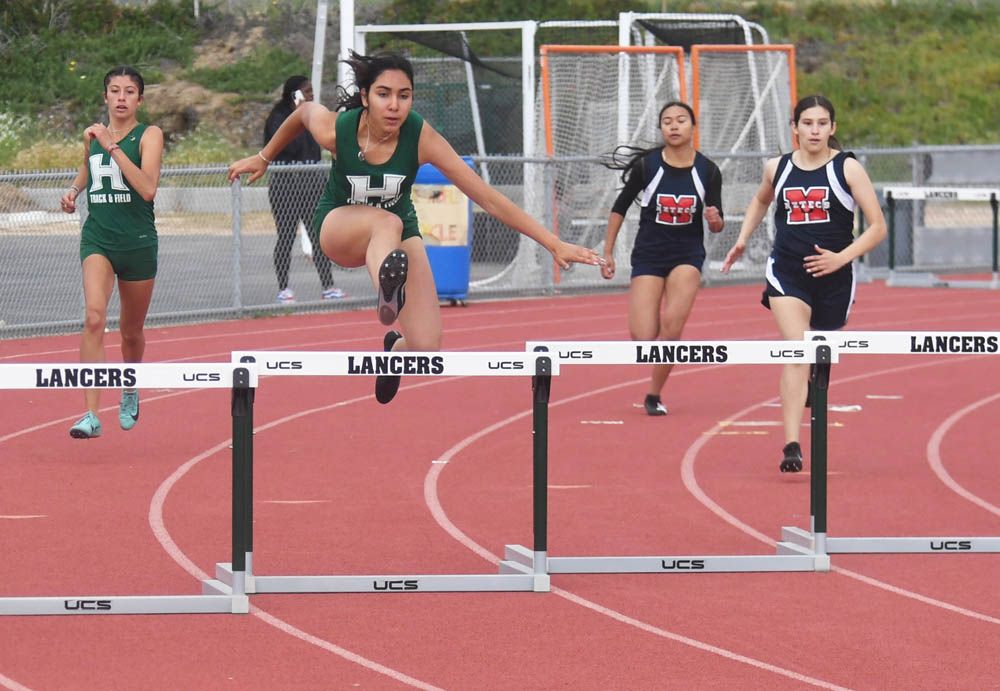 Go green
The Lancers defeated the Aztecs at both ends of the March 31 dual meet. Hilltop's boys team remained undefeated in league competition at 3-0 with a 96-28 victory while the Hilltop girls team improved to 2-1 in league duals with a 72-42 win over the previously undefeated Lady Aztecs.
Montgomery fell to 2-1 in girls dual meets and 1-2 in boys duals.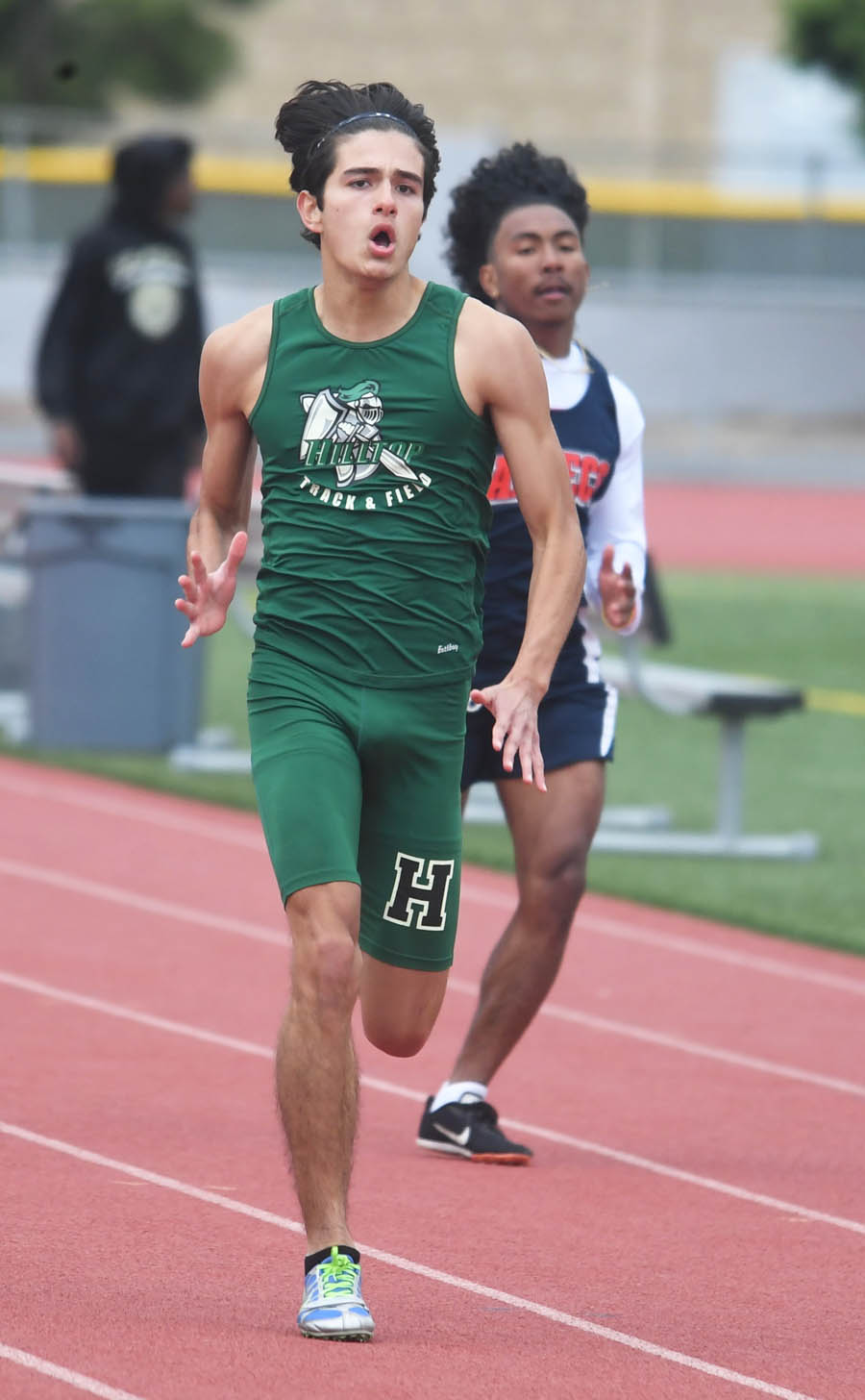 Metro Conference-South Bay League Dual Meet
March 31 at Hilltop High School
Boys Top Marks
100: Zacchaeus Alexander (Hilltop) 11.73
200: Sebastian Vieyra-Gomez (Hilltop) 23.72
400: Malachi McCoy (Hilltop) 51.60
800: Jimmy Byland (Hilltop) 2:07.58
1600: Jimmy Byland (Hilltop) 4:25.61
3200: Miguel Tisnado (Hilltop), Jimmy Byland (Hilltop) 12:45.07
110 hurdles: Zacchaeus Alexander (Hilltop) 16.80
300 intermediate hurdles: Leon McClain (Hilltop) 45.09
Shot put: Zachary Bernard (Hilltop) 37-7
High jump: Malachi McCoy (Hilltop) 5-8
Long jump: Zacchaeus Alexander (Hilltop) 20-0
Girls Top Marks
100: India Brown (Montgomery) 14.13
200: Vialana Brown (Montgomery) 28.13
400: Vialana Brown (Montgomery) 1:03.53'
800: Tamara Cornejo (Hilltop) 2:55.80
1600: Giselle Ornelas (Hilltop) 6:26.86
3200: Tamara Cornejo (Hilltop) 13:56.20
100 hurdles: Maitte Herrera (Hilltop) 19.05
300 hurdles: Maitte Rodriguez Herrera (Hilltop) 53.00
Shot put: Kamariah Croom (Hilltop) 33-2.5
High jump: Valeria Ceballos (Hilltop) 4-1
Long jump: India Brown (Montgomery) 14-9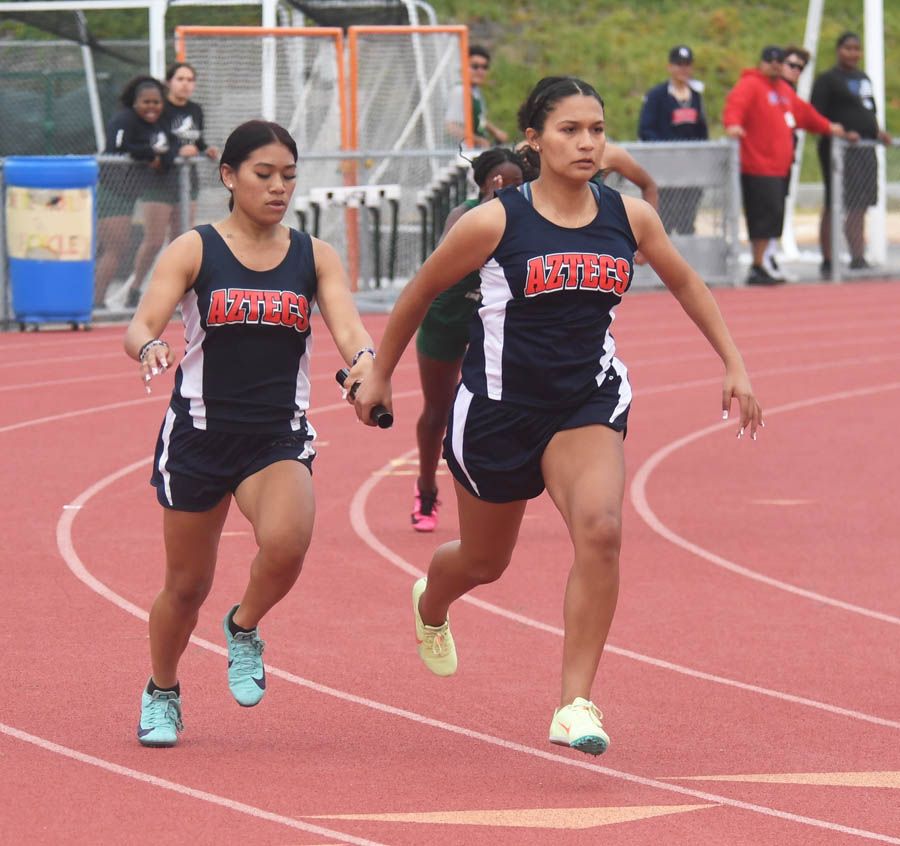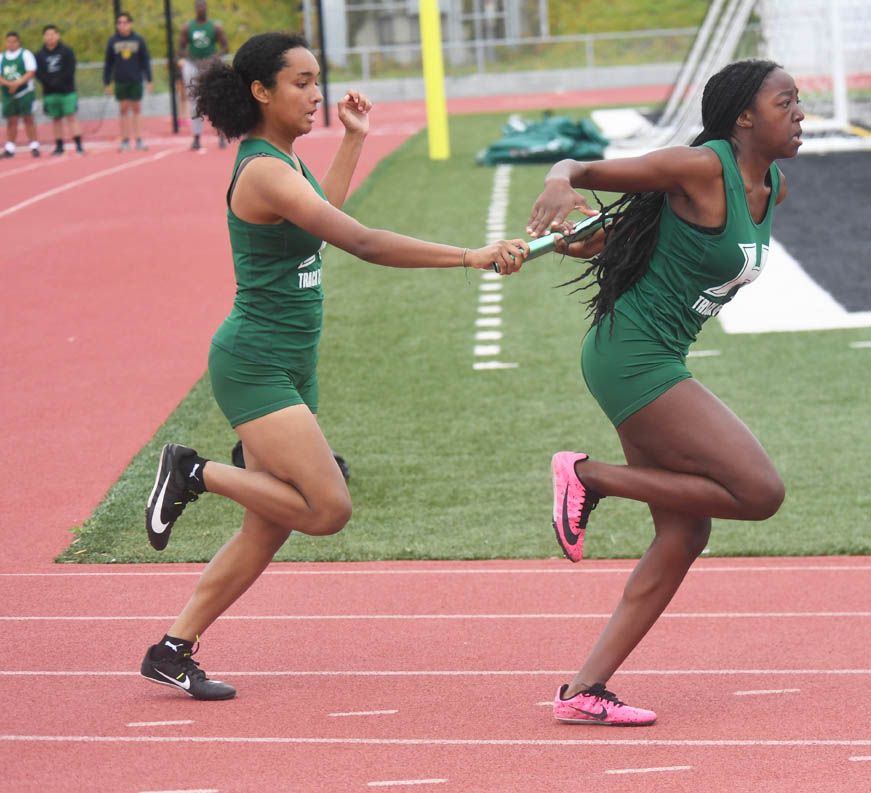 Girls lacrosse:
Castle Park will host San Ysidro in a special game on Friday as the teams pair up to fight cancer as part of the Lace Up 4 Pediatric Cancer initiative. Players and coaches will wear gold shoelaces, which denote a donation made by the teams. Game time is 6 p.m.
Castle Park enters Friday's game 2-1 in Metro-South Bay League play, 3-8 overall, following Wednesday's 14-3 loss at Mar Vista. San Ysidro is 0-1 in league play, 0-3 overall.