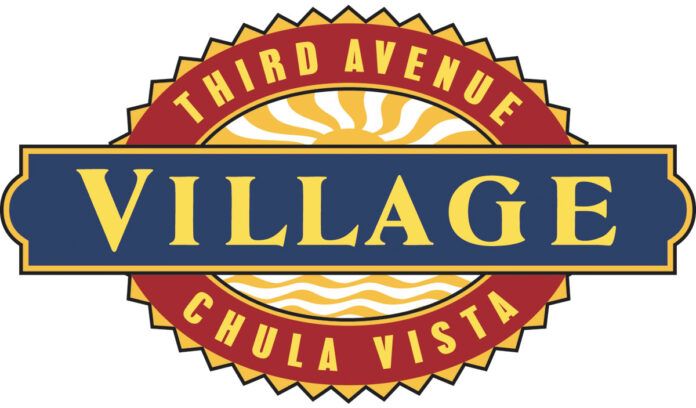 We could not have asked for a better inaugural day, than Mother's Day for the Third Avenue Village Market! The first 300 community members to arrive received complimentary shopping tote bags they can continue to reuse every time they shop at the market, or anywhere else. Moms in attendance were also treated like queens, receiving seed packets to plant their own butterfly gardens in their bags.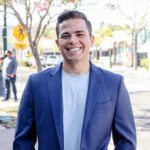 Attendees of the inaugural farmer's market on Sunday were able to pick up some essentials for the week from Ayala Farm, Baba Foods, Gilbert & Lee Quintos Farm, Golden Heart Farm, Knockout Bread , Mama G's Special Sauce, Martinez Farm , Ruth's No. 5 Salsa, Nuvo Olive Oil , Tea Bazaar, Brother's Products, Nomad Bagels, Soul Fungi and Yallatizers. Treats for young and old came from BomBom Bakehouse, Chrissy's Cookies, and Gary Gary Confectionary. After a lunch break with Colibri Kombucha, Cubano Kings, Fuel Thy Cells and Sweetflower Bakery, party planning got underway with goodies from French Gourmet, Fromagerie & Cie, and Bread Bar. Gifts shopping was easy with Maldonado Flowers, Gonzo Family Greenery, Hidalgo Flowers and Purple Rain Lavender.
More vendors are already scheduled to start in coming weeks. Watch for citrus and cherries from R&L Farms, Krispy Boyz fried chicken, Oaxacan Tamales and Mamacita's Salsa. There's still room for farmers, food makers and crafters as we fill Park Way all the way to Fourth Avenue, so if you're a farmer or vendor or you know someone, find the application at sandiegomarkets.com. Have a product you'd like to see? Drop us a line at connect@sandiegomarkets.com or message us on Instagram @ThirdAvenueVillageMarket.
We can't wait to continue to grow the Third Avenue Village Market! Taking place every Sunday from 10am-2pm, the market will have the best selection of the freshest fruits and vegetables, pastured eggs, just baked breads, sauces and more, and flowers and art to brighten up your home.
Also, right around the corner is our annual Amps & Ales craft beer festival in the heart of Downtown Chula Vista. Prepare to taste award-winning hops from over 30 local breweries while taking in the live sounds from 2 stages right along Third Avenue. Tickets are $50 for General Admission and include entry into the event from 1 p.m.-4 p.m. and $65 for VIP and include entry into the event an hour before general admission, from Noon-4pm. Tickets include unlimited tastings from the participating breweries and distilleries.
Current confirmed breweries and distilleries include Attitude Brewing, Boochcraft, Booze Brothers Brewing Co., Chula Vista Brewery, Duck Foot Brewing Company, Eppig Brewing, Flying Embers, Liberty Call Distilling, Quantum Brewing, Resident Brewing Co., Serpentine Cider, Setting Sun Sake Brewing Co., and Thr3e Punk Ales with more breweries and distilleries being added daily. This event is a 21+ event.
Lastly, we are excited to announce our 25th Year celebrating our annual Lemon Festival!
Taking place on Saturday, August 13th from 11am-6pm, we will completely transform Downtown Chula Vista's Third Avenue into a lemon-filled oasis. From lemon pie eating competitions to games, lemonade, and cute pups in lemon outfits, this is definitely a free celebration you don't want to miss!
For several decades, Chula Vista reigned as the lemon capital of the world with over 60,000 acres of lemon orchards. This annual event is one of Chula Vista's longest running and most celebrated events, attracting over tens of thousands of attendees each year; a testament to the neighborhood's desire to continue celebrating our history, while having fun! Although the lemon groves are no more, many of the homes in the area have their own lemon trees, reminding the residents and the generations to come of Downtown Chula Vista's agricultural history. This year's Lemon Festival includes live music, zesty photo ops, lemon-outfit and lemon-size contests, tart sweets and treats, and hours of family-filled fun from 11am-6pm. We can't wait to see you there!
For the latest updates on Third Avenue Village, please visit us at ThirdAvenueVillage.com or follow us on Instagram @ThirdAveVillage, TikTok @ThirdAveVillage, Facebook @ThirdAveVillage, and Twitter @ThirdAveVillage.
LiMandri is TAVA Executive Director.