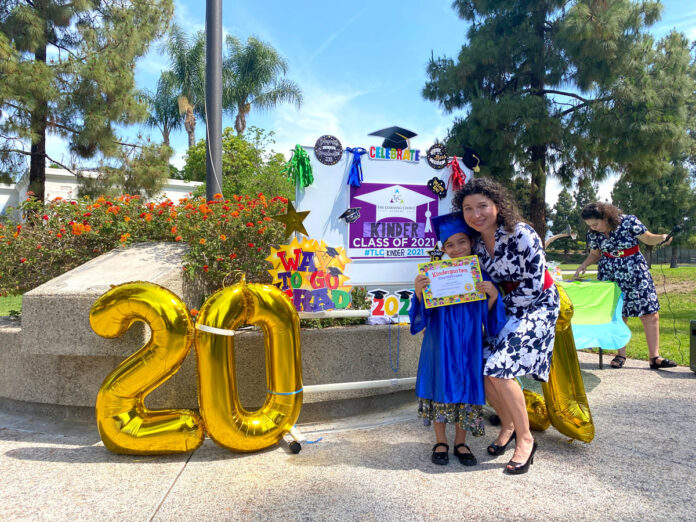 Celica Leon-Sandez is a mother of four, a pastor, and a teacher. She has lived and raised her children in Chula Vista for 25 years. In her career in teaching, she has worked with the San Diego Unified School District, the Chula Vista Elementary School District, but in looking for the right school for her daughter, she found a home and a new way of life at The Learning Choice Academy in Chula Vista.
As an educational partner teacher at The Learning Choice Academy in Chula Vista for five years, Leon-Sandez said she saw many diverse types of schools in her career and got a good look at school systems, and in looking at public schools versus charter schools, charter schools were the best fit for her and her family.
"It is beautiful when you see how these needs for students that do not fall in the norm in public schools, how they flourish with these charter schools," she said. "My daughter has a learning disability, and it is awesome when schools do not see that as a problem but are able to tap into the talent of the student. Learning Choice has been super with my daughter. She was one of those that most schools would write off. She is an English language learner, she speaks Spanish, but over here she is flourishing, feels self-confident, she is trying, she has more motivation. We are highly populated with English learners being so close to the border, but so many are being reclassified because there are constant interventions. They are given extra practice, extra tutoring, so they can test out of the English learner program. It is schools like this that make a difference. That is why I want to be a part of it."
Leon-Sandez said her daughter went to private school in kindergarten and did not fit in, or like it. She said she tried a charter school in inner city San Diego, but that she was bullied, mainly because she was an English learner and spoke Spanish.
"I did not feel comfortable with that, so I moved her to the Academy because we thought she needed more of a home feeling," she said. "I took her there, and the environment with the teachers there was that they were engaged. It is like a team effort where the parent, teacher, and student are involved in the education. It is not like just dropping off your kids and the teacher takes over. As a parent, you have a say in your children's education. There was a lot of ownership with the academics there and I was extremely impressed."
Leon-Sandez was working at another charter in San Diego at the time and she said it was a "night and day" difference in the organization of the school, the collaboration of the parents with the family, the school and its staff. She said that seeing her daughter's positive outlook at the Academy, if she were given the opportunity to teach there, she would love it. And, eventually, she got her wish.
"With her bullying experience at her other school there was discrimination and she felt like she was at home at Learning Choice," she said. "I love to provide that feeling with my students when they come into my classroom, so I thought it would also be a great environment for me. I never thought I could be at a school for such a long time because things change, and at the Academy there is not much turnaround. Teachers there are committed. When there is not much turnaround, that means it has good leadership."
Leon-Sandez said being a k-12 school is a benefit, she knows everyone there and the collaboration with the parents was the "winning point" in her moving her career to the Academy.
"With my position, I teach kindergarten all the way up to 11th grade," she said.
"I tutor the students. I teach them. But it is also coaching the parents on how to teach their kids. It is always about empowering the parents to get involved in the student's education. And that is my piece, making sure that the parents are teaching according to where their students are. I love that about the Academy. It personalizes learning. Not everybody is at the same level, and it is not like you are making it here or not. We look at your personal learning needs and they accommodate to that."
She said she has seen growth in students, even with those that might not quite be where they should be according to the state, but that the student's individual growth at the Academy is what shows the "great leaps and bounds" that students make with their progress.
Leon-Sandez said she is a teacher for her students, but as parents, pastors, her family has an extremely busy schedule and the home schooling at the Academy is flexible and as a family, they can all work together.
"We are still meeting our life callings, and at the same time we are providing a whole academic side. It is imbedded in our family now. With the Academy, as a family, you grow together with your life goals. School and life are all together," she said.