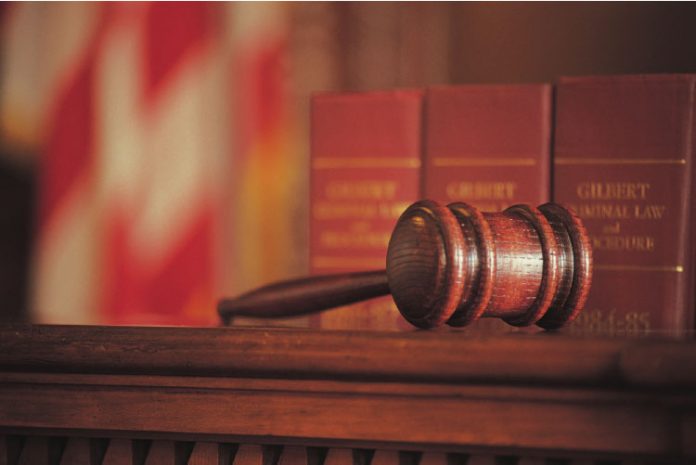 A Feb. 25 preliminary hearing has been set for the homeless man who is accused of arson of the Chula Vista office used by the Alliance of San Diego, which is a chapter of the Alliance of California for Community Empowerment(ACCE).
Christopher Treyvoun Jenkins, 28, appeared Feb. 4 in Chula Vista Superior Court for the hearing and a judge re-scheduled it for Feb. 25.
Jenkins has pleaded not guilty to the Nov. 9, 2018 arson of the H Street office used by the non-profit community organization which describes itself as multi-racial that helps "low to moderate income neighborhoods to fight and stand for economic, racial, and social justice."
Initially, it was suspected the arson was politically motivated as the group had supported Proposition 10 and National City's Measure W which both dealt with rent control. Someone kicked in the office door and used a fire accelerant near hanging banners that promoted those propositions.
However, Chula Vista Police said Jenkins admitted to setting the fire to the business because of a dispute he had with the property management company over his stuff being thrown away. He may have been living on the property without permission from the owners.
The ACCE now has another office in Chula Vista, as well as offices in National City and San Diego.
Jenkins is also charged with burglary of the office. He is also charged with an unrelated shoplifting at 7-Eleven, petty theft, another burglary and grand theft.
He has pleaded not guilty. He remains in the George Bailey Detention Facility on $150,000 bail, but he also has a warrant for his arrest in another county which means he cannot post bail.