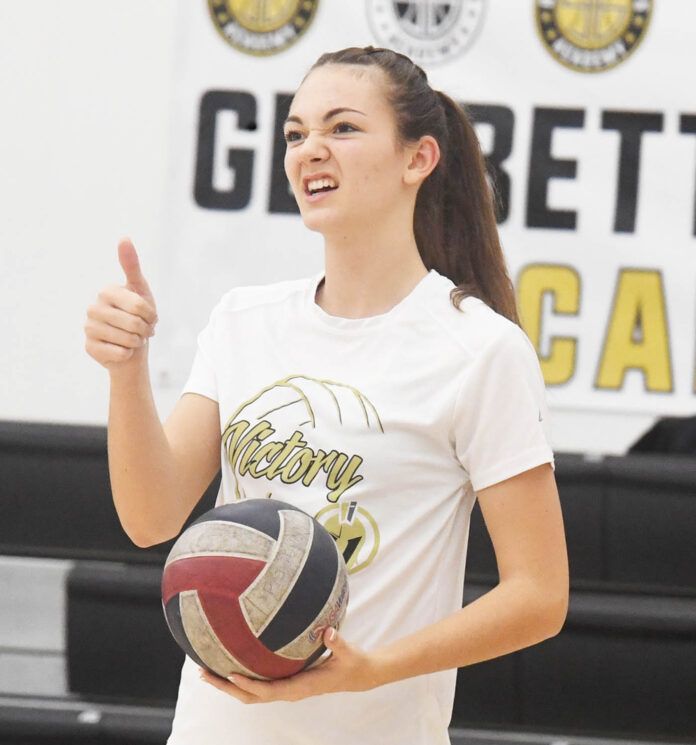 The Victory Christian Academy girls volleyball team rolled to this year's San Diego Section Division V championship with a three-game sweep of High Tech High Mesa on Nov. 5 after previously sweeping to a 10-0 record in Frontier-Sierra League play.
The Lady Knights have not stopped winning since then and, after four consecutive wins in the Southern California regional playoffs, suddenly find themselves in Friday's Division V state championship game against Walnut Creek's Berean Christian at Santiago Canyon College.
Victory Christian (35-7) is the No. 3 seed from the SoCal regional while Berean Christian (24-9) is the No. 5 seed from the NorCal regional.
Game time is 4 p.m.
Victory Christian head coach Aaron Simmons is not surprised his team has made it this far.
"I started three years ago and I knew my sophomore class was special," Simmons said. "I knew they could win CIF by their senior year."
The Lady Knights have lived up to that billing — and then some.
"By last year we went to the CIF semis. We got second in league," the VCA coach said. "I knew this year was going to be a special year. I knew it would take three years with sophomores to do it. We found our identity as a volleyball program."
The Lady Knights opened the regional playoffs on Nov. 8 with a dominant 25-8, 25-11, 25-6 sweep of visiting Los Angeles Belmont, the No. 14 seed.
Rogers had 14 kills in the match while Phillips had eight kills. Phillip also had seven serving aces and nine digs. Kaack contributed 32 assists.
Next up was the sixth-seeded Twentynine Palms Ladycats on Nov.10 — another VCS sweep by scores of 25-15, 25-8, 25-18.
Rogers led the way with 18 kills and six aces (along with junior teammate Ayane Ebato). Rogers and Phillips both had seven digs while Kaack registered 40 assists.
After two homecourt wins, Victory Christian traveled to meet second-seeded Los Angeles GALA on Nov. 12. The result was yet another sweep: 25-20, 27-25, 25-19.
Rogers and Phillips both had 17 kills while Rogers had seven aces. Kaack and Rogers both had 10 digs while Kaack had 39 assists.
Victory Christian advanced to meet top-seeded Marshall in Tuesday's regional championship game. The Lady Knights were pressed to five games but came out victorious 18-25, 25-18, 20-25, 25-19, 15-9.
Rogers (22) and Phillips (18) combined for 40 kills while Rogers had seven aces and 12 digs. Kaack contributed 45 assists to the winning formula.
Berean Christian defeated 11th-seeded Hanford also in five games to win the NorCal regional final.