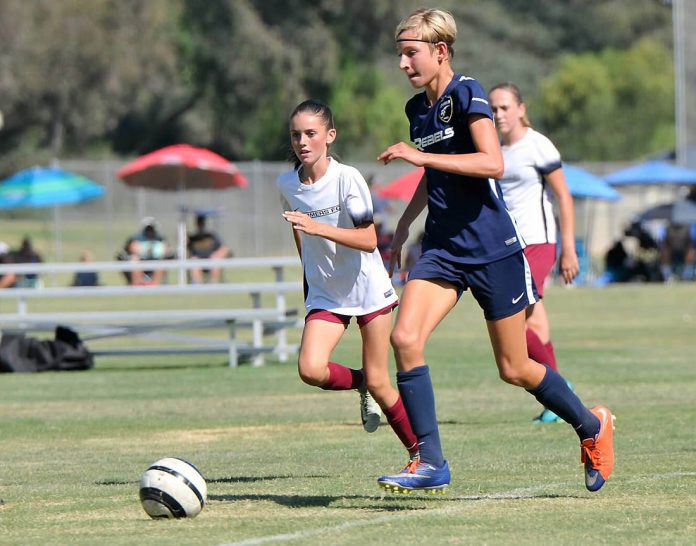 Eva Wees, the soccer player, must be having the time of her life this week in England.
The Eastlake Middle School eighth grader, who plays at the U14 level locally for the Rebels Soccer Club, won a youth skills competition sponsored by Manchester City to attend practices and a Premier League match at the club's home complex.
The trip is being paid for by Manchester City as a result of Eva winning the Skill City app competition.
Scores were input through the app, with top scorers selected to compete in an actual live skills competition, from which the winner was selected.
There were winners in several categories.
Eva is being accompanied on the trip by her father Justin.
"As her father, I couldn't be more proud of her and her accomplishment," Justin Wees said. "In the past year, she's worked very hard on her soccer and her physical fitness. She dedicates five days a week on training and she's never complained about it one bit.
"We thank not only her soccer club (Rebels SC) for everything she's been taught but also her personal trainer Les Spellman and his team at Maxim Athletic Training."
The four skills events included ball mastery, speed of movement, finishing skill and passing.
The live competition took place Dec. 9 in Pomona.
Naturally, Eva was quite excited about winning the competition and the upcoming adventure to England.
"It was the best day of my life," she said.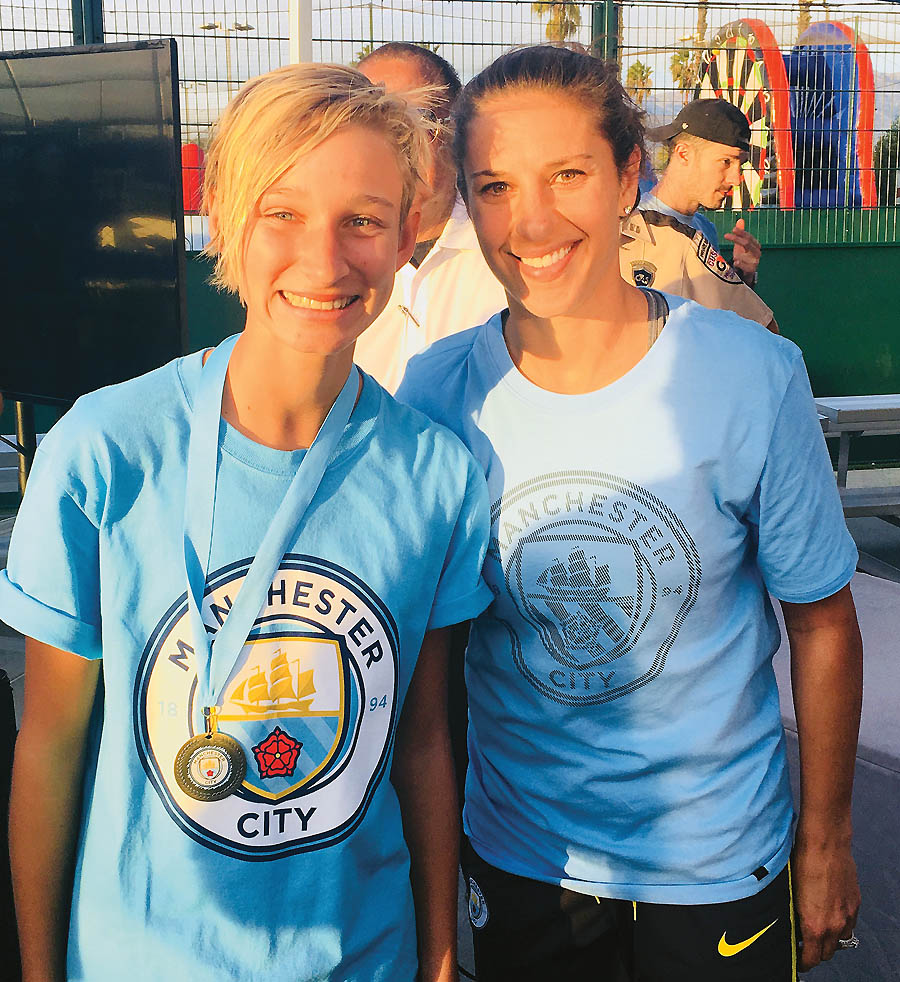 Eva's soccer role models include Carli Lloyd and Megan Rapinoe. Lloyd was on hand to present the award.
Eva and her father are scheduled to return on Sunday, Jan. 21.
They will have a busy schedule while in Manchester City.
Friday's itinerary includes a training session with Manchester City coaches. She will learn about tactics in the indoor lecture theater and will then have an hour-and-a-half of play outside on a turf pitch.
Later in the day, a stadium and academy tour is scheduled.
Saturday morning will feature a visit to the National Football Museum, participation in a family day at the City Football Academy and the jewel of the trip: a ticket to watch Manchester City versus Newcastle in a Premier League matchup later that evening.
Eva and her father will fly back to Los Angeles on Sunday.
The Manchester City training facility encompasses 80 acres that includes Academy Stadium and the City of Manchester Stadium, the team's home field.
According to Wikipedia, Manchester City had the fifth-highest revenue in the footballing world with an annual revenue of €524.9 million in 2015-16. In 2017, Forbes magazine estimated they were the world's fifth-most valuable football club, worth US$2.08 billion in 2017.
Research carried out by Manchester City in 2005 estimated a fan base of 886,000 in the United Kingdom and a total in excess of 2 million worldwide. However, since the purchase of the club by Sheikh Mansour in 2008 and the club's recent trophies – Premier League titles in 2012 and 2014 — that figure has ballooned to many times that size.
The capacity for the City of Manchester stadium currently stands at 55,097 and is expected to increase to around 61,000 with the construction of another tier.
For more information on the Skill City app, visit the website at www.mancity.com/campaigns/skillcity.