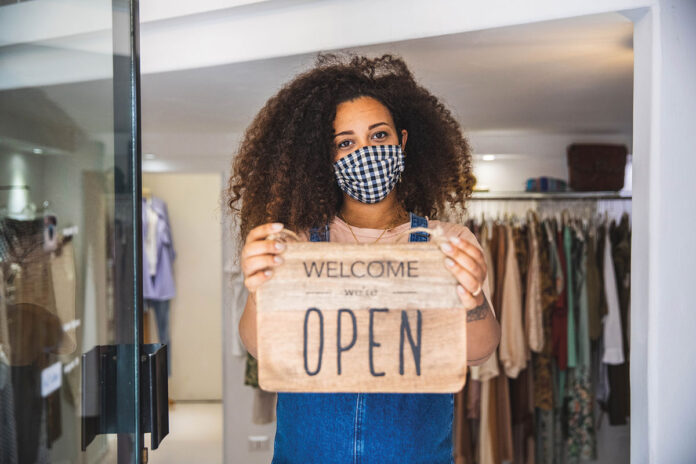 Back on June 2, National City Chamber of Commerce Chief Executive Officer Chad Matkowski presented an economic recovery plan to City Council meeting attendees that had five key points: a new National City Chamber of Commerce business outreach website, a new Discover National City website focusing on the city's culture and heritage, collated reopening resources, plans to develop a tourism district, and planned job fairs. Nearly six months later, Matkowski provided an update that not only sums up Chamber initiatives but also indicates where the city is headed as it emerges from the COVID-19 pandemic.
The proposed Discover National City website is up and running at discovernationalcity.org as of Nov. 4. The retail section is still being expanded, Matkowski said, but it offers a "complete list of restaurants and hotels" with room to grow as new businesses open up.
"Now that we launched the 'Discover' site, the next project is going to be revamping our regular website and what we're going to be doing next is working on the job listing portion. Any business in National City is going to be able to promote job openings there," Matkowski said.
Alongside that enhanced job listing, he said, they plan to host two job fairs annually: one in April and one in October.
"We actually did not hold the October one this year because we decided instead to focus on helping restaurants and retail services find applicants for their jobs. So, we were going to launch our Taste of National City event in August and as we were going out recruiting restaurants in that time frame, business owners were saying 'we don't have staff', owners were working registers themselves." Matkowski said.
Instead of hosting a job fair focusing on applicants, they decided to focus on struggling businesses in need of employees and create a local applicant pool.
"We probably collected a few hundred resumes. We also encouraged employers to pay more than minimum wage and ultimately, the businesses that were most successful in hiring were the ones offering a more livable wage," Matkowski said.
Although he said the organization "charged nothing for the project and didn't even get a grant," it was the right approach to help local businesses. The city, he said, has gone from one of the highest percentages of unemployment in the county to one of the lowest.
Kickstarting a tourism district has been a bigger challenge, he said.
"I've not been successful yet in getting at least 50% of the hotels to commit so that one is on hold but I'm hoping to show our local hotels that creating a tourism and marketing district benefits everybody," Matkowski said.
In the meantime, he is loosely measuring business recovery by how much activity is happening across the city.
"I've been to eight ribbon cuttings in the past three weeks alone. Parco and Market on 8th is probably going to be a pivot point for our city. Out of the eight ribbon cuttings, seven have been restaurants and during the pandemic, restaurants were hit the hardest. Things are looking positive," Matkowski said.
There also appears to be a shift toward younger business owners throughout the city, he said, several of whom have said previous commercial tenants left usable equipment installed in their haste to close up shop when they closed doors at the start of the pandemic.
"I don't have exact statistics yet but the most interesting thing I've noticed is most of our new business owners are younger, in their late 20s, early 30s. There's a young entrepreneurial spirit in the city," Matkowski said.
Having spoken with many of the newer business owners by phone until recently, he was surprised to meet them in person and find they were so young.
"As I was meeting people face to face, some are fresh out of college, some are starting families, there's a new rush of investment in the city," Matkowski said.
One future Chamber of Commerce event will involve fundraising to give local businesses a storefront facelift, freshen up building exteriors to "grow National City while we celebrate the cultural identity here".
After so many months of watching businesses close up shop, "celebrating ownership is very refreshing," he said.