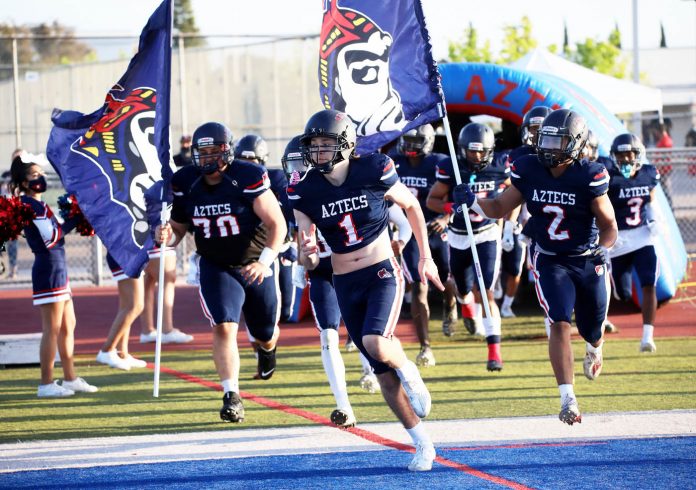 The Montgomery High School football team certainly deserved the recognition after marching through Metro-South Bay League competition with an undefeated 3-0 record and lopsided 195-39 scoring differential during the shortened spring season.
Montgomery finished its brief five-game schedule with a 4-1 record. The Aztecs showed their potential with a 40-0 non-league victory over neighborhood rival Castle Park in the teams' annual Warrior Bowl rivalry game on March 19.
Of the 13 seniors on the team's 2020-21 roster, at least eight are expected to transition to the next level either at community colleges or four-year universities.
How good was this year's team? The Aztecs had to put a brake on scoring touchdowns to keep scores from getting out of control. As it was, Montgomery outscored its three league opponents 155-0.
"It was a successful season," Aztec coach Freddy Dunkle said. "We did well. Our program goal is always to win a league championship so we can qualify for the CIF playoffs."
Had there been a full season with playoffs in 2020-21, it would have been interesting to see just how far this senior class could have led the Otay Mesa team. A deep playoff run was an expectation for this group.
The Aztecs finished the final Division IV rankings as the No. 2 team in the division behind Patrick Henry (3-1).
"Defensively, we did not allow any points in four of the five games we played," said Dunkle, who competed at the NCAA Division I level in football at San Diego State University. "Offensively, we averaged 40 points in five games."
The only blemish on Montgomery's spring schedule was a 39-0 non-league loss to Mater Dei Catholic, which finished the season ranked first among Division III teams, 13th overall in the section.
"It was hard for us to get a lot of our senior players the stats they needed for college because we had to hold up at halftime in a lot of our games so the score wouldn't get even more lopsided," Dunkle said.
Still, the Aztecs posted some pretty potent numbers this spring.
Isiah King, who has committed to the Idaho Vandals, earned honors as the 2021 South Bay League Defensive Player of the Year after recording three interceptions and one fumble recovery He had seven catches for 131 yards and four touchdowns on offense while ranking fourth on the team with 239 all-purpose yards.
Jaheem Williams earned recognition as the 2021 South Bay League Offensive Player of the Year while leading the team with 11 touchdowns — seven rushing scores, one receiving touchdown, two scores on interception returns and one touchdown on a punt return.
He paced the team with 931 all-purpose yards — 528 rushing yards, 63 receiving yards, 192 punt return yards and 148 interception return yards.
Two other first team all-league offensive selections have made college commitments.
Zachary Pearson has committed to Concordia University-Chicago (Northern Athletics Collegiate Conference) while Alexander Dixie has committed to the Lake Erie Storm (Great Midwest Athletic Conference).
Pearson had 10 catches for 95 yards and one touchdown.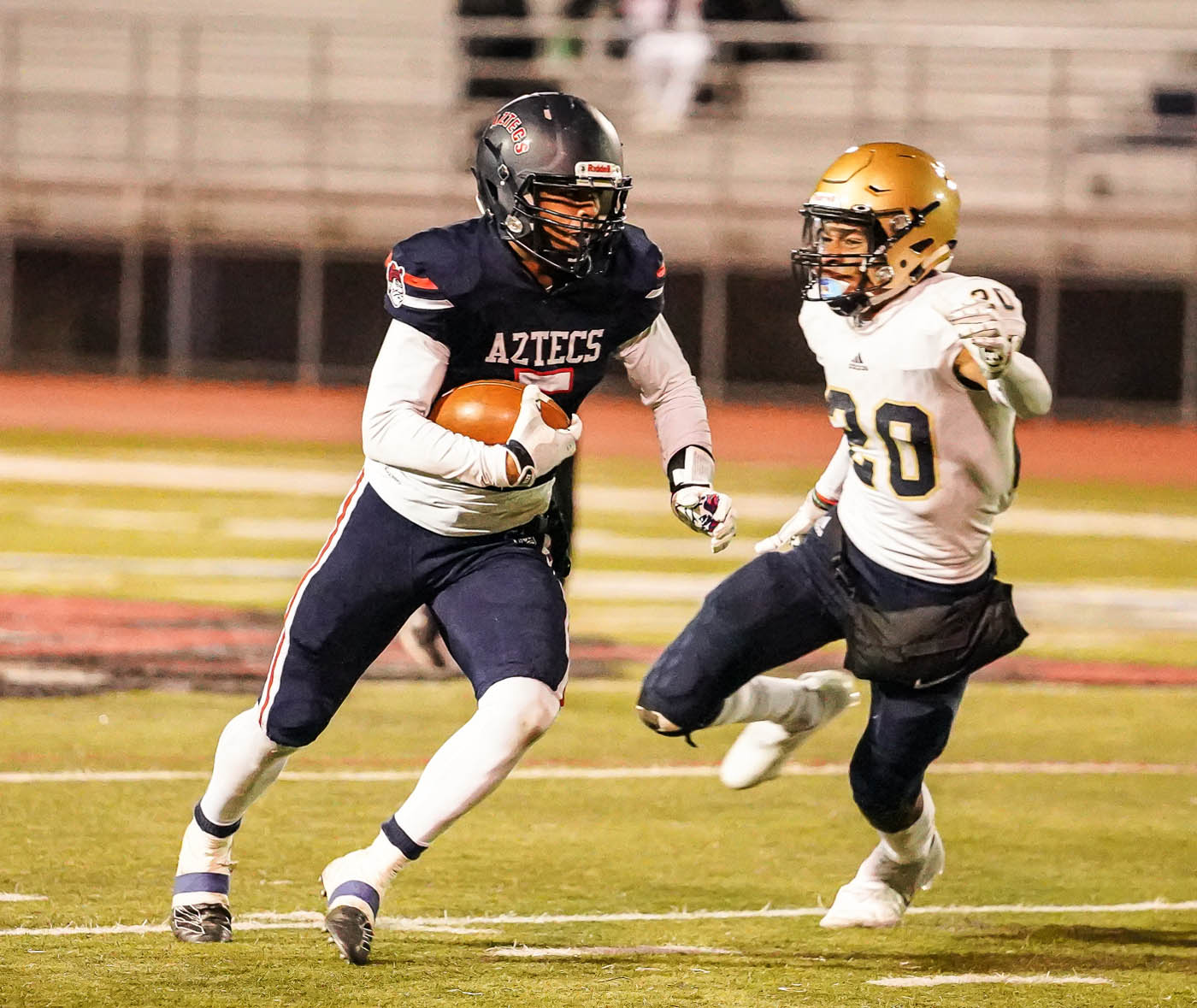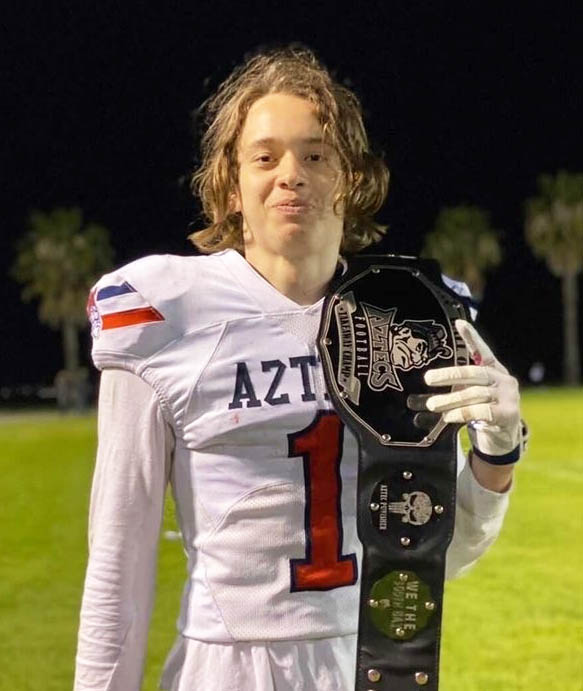 Dixie, who made the transition from quarterback to wide receiver this season, ranked second on the team with 422 all-purpose yards that included 255 receiving yards with five touchdowns, 68 yards on kick returns and 55 yards on interception returns with one touchdown.
First Team all-league defensive selections also included Benjamin Larsen, Alex Flores, Daniel Ortiz and Daniel Sandoval.
Larsen led the team with 36 tackles and four sacks while making one interception and one fumble recovery while Sandoval had 25 tackles, three sacks and one fumble recovery.
Ortiz recorded six tackles and contributed 57 rushing yards on offense with one two-point conversion run while Flores had five tackles, one sack and one interception.
First Team all-league offensive selections also included guard/tackle/center Carlos Fuentes and lineman Aaron Moore while defensive tackle/offensive lineman Juan Alvarez and linebacker/strong safety Diego Castro both earned second team all-league defensive honors.
Lineman Abel Dominguez also completed his senior season with the Aztecs this spring.
Metro-South Bay League Champions
Montgomery 42, Bonita Vista 0
Montgomery 57, Chula Vista 0
Montgomery 56, Hilltop 0
Photo Gallery