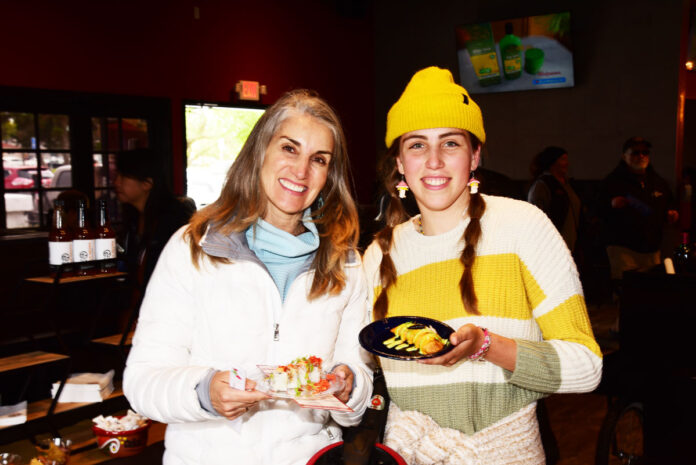 The Taste of Third culinary event is back for another year in downtown Chula Vista on March 23 from 4-8 p.m. Participants will have a chance to enjoy a variety of bites and sips from all over the world with their Taste of Third Passport, all while listening to live music and walking around the beautiful South Bay neighborhood.
Downtown Chula Vista Association District Manager Dominic LiMandri said like last year, the event has a variety of eateries and breweries participating.
"We have local family favorites like La Bella's, to more adult centric destinations like Thr3e Punk Ales, so we have a little bit of 'taste' for everybody, all members of the family," he said. "Similar to last year, your ticket is going to be in the form of a passport, and as you mosey up and down Third Avenue you will be able to stop in at every participating business, try their different bites and tastes that they have offered. We currently have about 25 different eateries and breweries participating, but we expect that to continue to grow as we get closer and closer to the event."
LiMandri said right now it is offering an Early Bird special for $40 per ticket until the end of February or they get sold out, then the tickets go up to $45.
"We do have some new eateries that have opened up in the area, so we will be including eateries like Spoon House, Dark Horse Coffee Roasters. We are hoping to rope in those new eateries so that we can give a comprehensive taste of Third Avenue. Last year, Lime in the Coconut did a soft opening, so this year they will have more of a full-fledged offering."
LiMandri said the event expands from H Street to E Street, with a large patch of real estate with participating businesses. There will be live entertainment on the corner of F Street and Third Avenue.