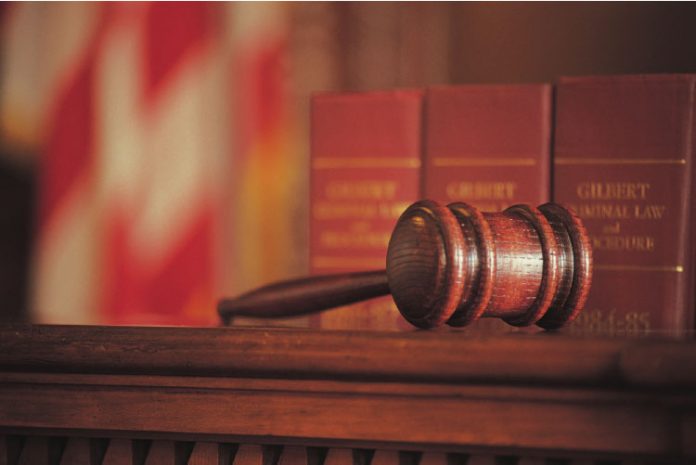 A transient was ordered Monday to stand trial for arson in the Nov. 9 torching of the Chula Vista office used by the Alliance of California for Community Empowerment(ACCE) which is a chapter of the Alliance of San Diego.
A woman from the ACCE was among six witnesses called by Deputy District Attorney Marisa Di Tillio in the preliminary hearing of Christopher Treyvoun Jenkins, 28.
Initially, it was thought the arson was politically motivated as the group had supported Proposition 10 and National City's Measure W which dealt with rent control. The office door was kicked in and a fire accelerant was used near banners that promoted the propositions.
Di Tillio said said the motive was more personal in that Jenkins had been living on the roof of the H Street office. A maintenance crew discovered pillows and other items apparently belonging to Jenkins and threw them away about five days before the arson.
A day after the arson Jenkins left a note at the burned office saying his stuff should not have been thrown away. His fingerprints were found in the building.
Chula Vista Superior Court Judge Stephanie Sontag ordered Jenkins to stand trial for burglary of the office, and burglary of a nearby 7-Eleven store in which he took propane materials without paying for them.
Jenkins was also held to answer for possession of the fire accelerant that was used to set the office blaze and a Jan. 9, 2018 burglary of the ACCE office in which he allegedly stole 10 computer tablets, $300, and gift cards.
Chula Vista Police Detective David Marshall testified Jenkins admitted to setting the fire and to committing the other crimes.
Sontag set trial for April 16. Jenkins pleaded not guilty and he remains in jail on $150,000 bail.
The woman from the non-profit organization said she did not know Jenkins. The organization describes itself as a multi-racial group which helps "low to moderate income neighborhoods to fight and stand for economic, racial, and social justice."
The ACCE now has another office in Chula Vista, as well as offices in National City and San Diego.
Jenkins has a warrant for his arrest in another county for another case.