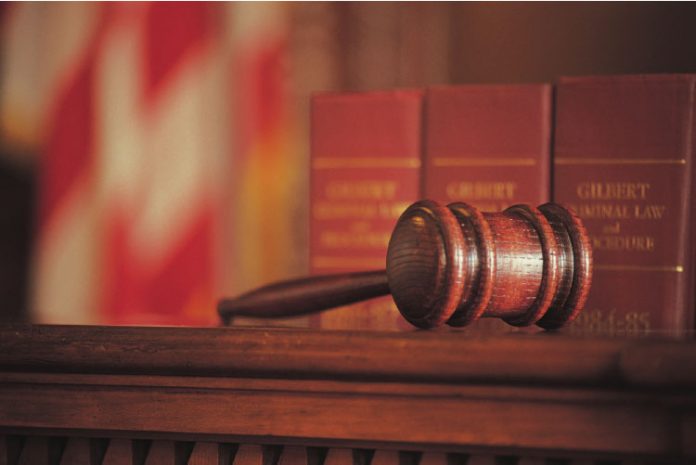 A National City man who worked as a provider of medical equipment was sentenced Feb. 20 to 33 months in federal prison for his role in a scheme to improperly bill workers compensation insurance companies.
Julian Estrada Garcia, 35, was the only South Bay resident who was charged in 2015 in a conspiracy case that involved selling and buying of patients' names among radiologists, chiropractors, and attorneys.
U.S. District Court Judge Cynthia Bashant fined Garcia $10,000 and forfeited $4,921 in cash that was found in Garcia's possession.
Bashant imposed the 2 year, 9 month sentence that was recommended by federal prosecutors. Garcia's attorney, Sandra Resnick, unsuccessfully urged home detention for six months and 250 hours of volunteer work.
Bashant permitted Garcia to remain free on $25,000 bond until he self surrenders to prison by April 3.
Garcia pleaded guilty in 2016 to conspiracy to commit honest services mail fraud, but was one of the last co-defendants to be sentenced.
He is awaiting sentencing in San Diego Superior Court on March 8 after pleading guilty to receiving compensation for patients' referrals, and to concealing an event affecting an insurance claim.
Garcia is expected to receive concurrent time with his federal court sentence in Superior Court, according to his plea form.
Garcia was among many charged with buying and selling patients' names unlawfully following a joint press conference in Nov., 2015, by the California Insurance Commissioner, U.S. Attorney and District Attorney. All three people who held those positions are coincidentally now in other jobs.
Garcia paid $5,000 in cash to a chiropractor for referral of patients to receive hold/cold  therapy packs, according to the U.S. Attorney's office. Garcia had a chiropractor's signature stamp and would increase the number of MRIs for each patient, prosecutors said.
Garcia himself paid chiropractors $50 apiece to prescribe hot/cold packs for pain relief, which were billed to insurance companies for $6,000, prosecutors said.
The longest sentence was 10 years to Beverly Hills radiologist Ronald Grusd, who was convicted by a jury of over 30 counts of wire, mail fraud, and health care fraud. Frermin Iglesias got five years in prison for bartering and selling patients' names.
A workers compensation attorney, Sean O'Keefe, was sentence to 13 months in prison. Many others received probation with large forfeitures to the government.