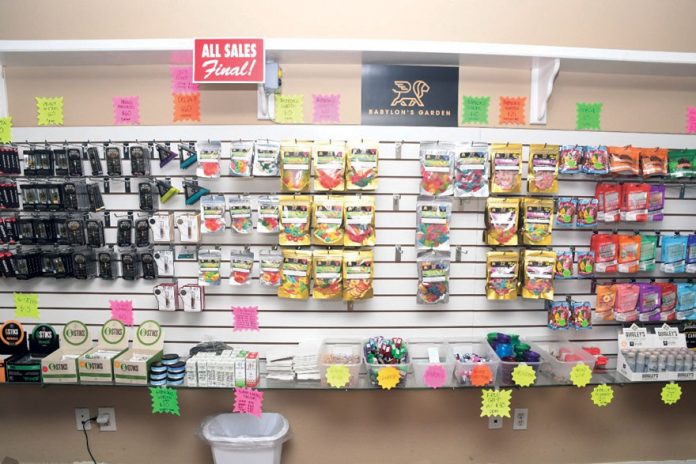 Marijuana-infused sweets? That's what the Chula Vista Police Department found inside an illegal cannabis dispensary operating out of the South Bay.
The pot shop, located at 589 Vance St., was shut down after an early morning raid on Feb. 25 led to the discovery of cannabis treats and building permit violations, according to a department news release.
The dispensary, which police entered using an abatement warrant, was located within a block of Vista Square Elementary School and had faced past complaints from local residents.
"The safety of our youth is a top concern for the police department," CVPD Chief Roxanna Kennedy said in the release. "Unlicensed and unregulated cannabis outlets continue to be a significant concern to our community."
Some of the products that were for sale included colorfully packaged cannabis-infused candy, cookies and cereal.
City Attorney Glen Googins said these types of items put youth in danger.
"The kinds of products that they had were clearly products that could be appealing to children, and if it got into the hands of younger people would be attractive and they wouldn't necessarily know what they were," he said.
The dispensary also had multiple modifications which made the facility dangerous and not up to code. Some of the changes included permanently closed windows and steel caged doors that got rid of emergency evacuation routes.
Police Capt. Phil Collum said the changes broke rules put in place for the safety of patrons, staff and the neighboring community.
"These modifications were made without any sort of regulation, any sort of oversight, any sort of permitting or licensing or fire inspection," he said. "That's why we have fire inspection and licensing rules in place for physical modifications in occupied structures, it's for life safety."
The city of Chula Vista recently opened the door for legal cannabis dispensaries to arrive, following the November passing of tax Measure Q, with three retail licenses now granted per district, but none are currently up-and-running.
Googins said the city is dedicated to shutting down illegal dispensaries, and does not expect them to just go away once legal ones show up.
"We're going to continue to treat (illegal dispensaries) as a very serious problem," he said.
"Nothing about the opening of legal operations makes the illegal ones any less of a problem."
Despite the continued crackdown, illegal dispensaries are still sprinkled throughout Chula Vista.
Chula Vista Deputy City Manager Kelley Bacon estimated earlier this month that the city has shut down approximately 50 illegal dispensaries since the passing of Prop 64 in 2016, which legalized recreational marijuana in the state of California.
Bacon said she expects the first legal dispensary could be up by the end of the year, while other shops may take up to three years to open their doors
The city estimates that tax revenue from legal dispensaries is expected to bring in an additional $6 million per year.
Because of an editing error a previous version of this story incorrectly referred to Kelley Bacon as the Chula Vista City Manager. The Star-News regrets the error.