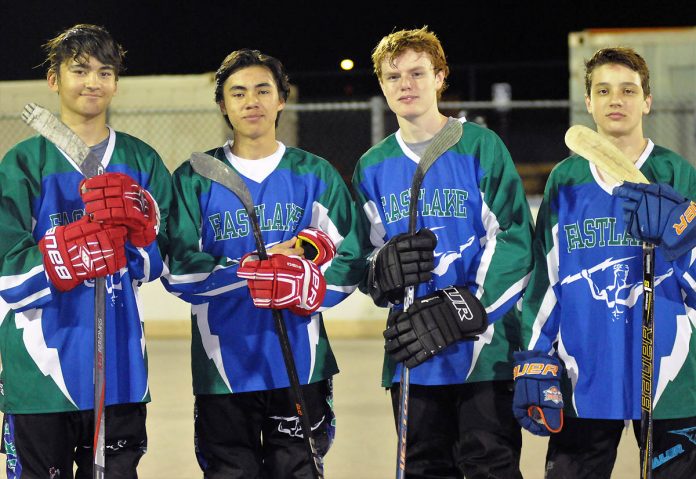 Several milestones define the unbroken 18-year history of roller hockey as an official CIF-sanctioned sport within the Sweetwater Union High School District and the San Diego Section.
Among them:
Hilltop High School concluded the inaugural 2000-01 trailblazing season with a 13-0-1 record to become the Metro Conference's first undefeated regular season champion.
Bonita Vista made history by winning the first two Kiwanis Cup championships in 2001 and 2002.
The Scripps Ranch Falcons entered their name in the history book after becoming the CIF-Metro Conference's first undefeated, untied Kiwanis Cup champions when they finished 22-0 to cap the 2003-04 season.
The Rancho Bernardo Broncos became only the second team in conference history to post an undefeated, untied championship season when they rolled to a 20-0 record to capture the Don Cerone Memorial/Kiwanis Cup championship in 2014-15.
Those deeds, of course, have stood the test of time.
But records, of course, are meant to be broken.
Top-ranked Rancho Bernardo and fourth-ranked Eastlake are threatening to rewrite history during the current 2017-18 season.
Eastlake improved to 17-0 after recording an 18-0 shutout win over San Ysidro in a non-league game Monday at the outdoor Castle Park High School rink. Rancho Bernardo improved to 11-0 after defeating Castle Park, 10-1, also on Monday.
There are still too many games left in the regular season to start talking about posting an undefeated season for either team. But ask that question the last week in February and both high-flying squads might have a definitive answer.
"We're taking each game one by one and see how we do in each game," RB team captain Miles Cook said following Monday's victory. "There's a little bit of anticipation but our goal right now is to play each game as it comes along and have fun playing each game."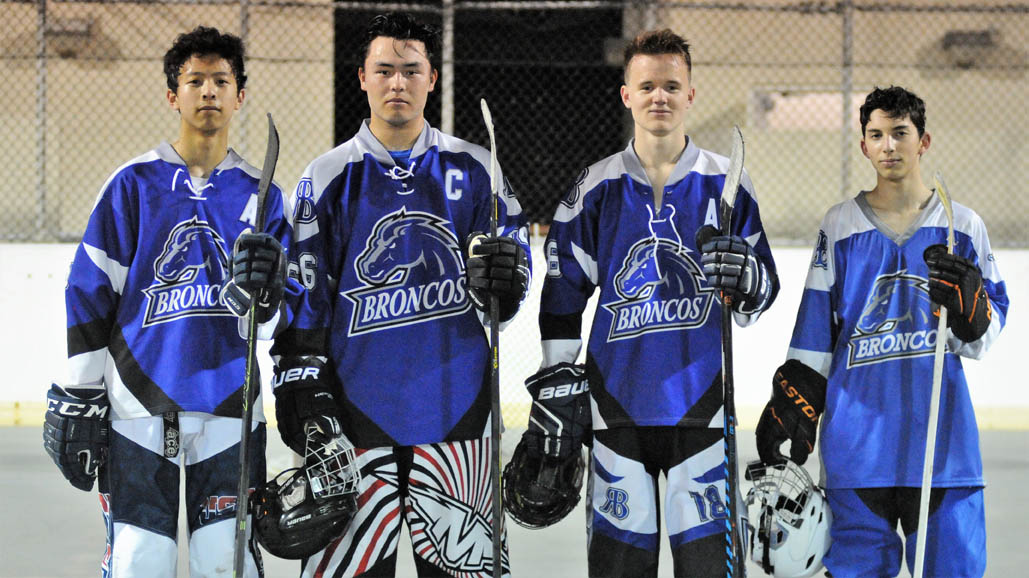 Monday's game was a bit closer on the playing court than the final score suggests. Niklas Thomas scored the game's opening goal, assisted by Cook, but the Broncos nursed their 1-0 lead for much of the first period before adding another goal by Thomas and one by Kiril Yampolsky to finish the period up 3-0.
Rancho Bernardo built its lead from there by capitalizing on miscues by the Trojans, one of the better teams this season among the Sweetwater Union High School District's 10 teams.
The Broncos added fourth goal to lead 4-0 as Tyler Boggess scored off a pass from Yampolsky.
But Castle Park made a dent in the score when Jesus Gonzalez finished off a nice give-and-go with teammate Eleazar Cruz to make the score 4-1.
The Trojans continued to stretch the RB defense on several occasions but could not pot another goal past Broncos netminder Ethan Shute.
CP goaltender Ariel Briones made several nice stops at the other end but the RB attack proved too much to handle.
The Broncos added a power play goal by Alex Pang, assisted by Yampolosky, to increase their lead to 5-1. Boggess scored his second goal of the game to make the score 6-1 at the end of two periods.
Rancho Bernardo scored four more goals in the final period to post the 10-1 final verdict.
Thomas led the Broncos with five goals in the game while Boggess contributed a hat trick. Yampolsky had one goal and four assists to match Thomas with five points.
Rancho Bernardo is scheduled to play two games this week: Patrick Henry on Wednesday (Jan. 31) and Escondido Charter on Thursday (Feb. 1). Both of those games are scheduled at the Escondido Sports Center.
Last week was a busy week for the Broncos as they picked up three wins, including a key 4-3 victory against Scripps Ranch in a battle of unbeaten last Monday (Jan. 22).
Rancho Bernardo topped Cathedral Catholic, 5-1, last Wednesday (Jan. 24) and bested defending Kiwanis Cup champion Westview, 7-2, last Thursday (Jan. 25) in a makeup game. Cook paced the Broncos in the win over Westview with four goals while Pang scored twice.
Eastlake owns the top record among Sweetwater district teams this season, and for a good reason.
Sophomore Braden Mayer led the Titan scoring parade in Monday's win over the winless Cougars with 10 points on three goals and seven assists while teammate Luke Killeen chipped in with eight points on five goals and three assists.
Jacob Powell and Kevin Eagles each contributed three goals and two assists while Jonathan McCormick tacked on a hat trick. Will Hamilton scored one goal while Marco Macias dished out three assists. Karla Navarrette was credited with one assist to round out Eastlake's scoring.
The Titans are 7-0 in Mesa League play.
Eastlake previously defeated Chula Vista, 11-0, in a crossover game on Jan. 22 and doubled up Otay Ranch, 12-6, in a key league encounter on Jan. 25.
Killeen recorded four goals and one assist in the win over Chula Vista while Hamilton had two goals and two assists. Powell added two goals and one assist while Mayer had one goal and one assist.
Hamilton chalked up five goals and four assists while Powell collected three goals and two assists. Killeen scored three goals and added one assist. Sean Devaney scored all six goals for the Mustangs.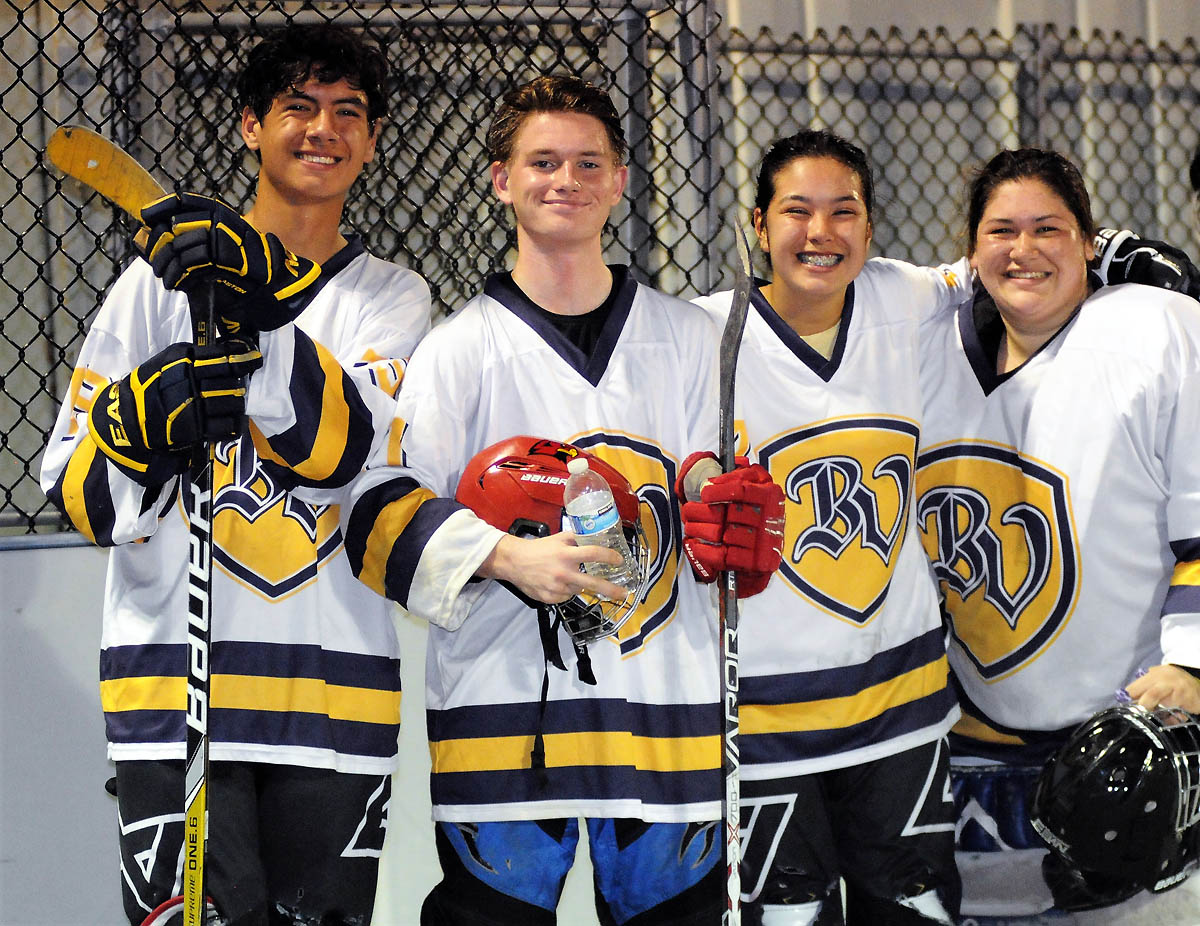 Triple threat
Bonita Vista won its third consecutive game by dealing the Mar Vista Mariners a 9-2 defeat in a crossover game on Monday. Nick Stark paced the Barons attack with four goals and two assists while Bo Santos contributed four goals and one assist. Anna Custodio scored one goal while Ashley Massarene picked up the goaltending victory.
Bonita Vista started its win streak with a 9-1 win over San Ysidro on Jan. 25 and topped Chula Vista, 7-2, in another crossover game on Jan. 26.
Santos had five goals in the victory against San Ysidro while Custodio recorded a hat trick.
Stark had three goals in the win over Chula Vista while Santos scored twice.
The trio of wins came after several close games against Mesa League opponents in recent weeks.
"Both my assistant coach (John Rissi) and I have been pushing hard work and improving, and it's started to happen in the last few weeks," veteran BVHS head coach Keith Quigley explained. "It's nice to see the team get some wins. We started the season off slow but we're a different team the second half of the season.
"We're starting to make a little noise out there. Competition-wise, we can play with anybody if we play out style of Baron hockey."
Stark's play has consistent throughout the season. It has been the ability of his teammates to raise their skill level since the winter break that has helped pay dividends on the court.
"In the second half of the season, we have most of our players (back)," Stark said. "It's made a difference in that we have a larger bench and can rest players, so we have more energy.
"I play most of the time but I am learning to conserve my stamina more."
Stark, a junior, has raised his game a notch since last season. He has developed an seemingly uncanny ability to hit the target from anywhere on the playing court.
"If there's an opening to shoot the puck, I'm going to take it," he said.
Much of his skill set comes from playing ice hockey, which he has done for the past 13 years. He currently plays ice hockey for the Poway Hawks varsity team in the Anaheim Ducks High School Hockey League.
He started playing roller hockey three years ago after enrolling at Bonita Vista High School.
"Since I also play ice, I'm learning to transition better from ice to roller," he said.
He said there are benefits of playing roller hockey despite being a no-contact sport.
"It's fun to play against teams where everyone is from one school rather different people on the same team (as in the blended Poway ice team)," Stark said. "It's easier for me to interact with people on my roller hockey team because we're from the same school and see each other every day in school."
Stark's shining attributes include his hard work on the court. He puts everything he has into each game, regardless of the outcome on the scoreboard.
"You want to be able to exceed all the expectations of what you think we are able to do," he said.
Face-offs
Bryan Suarez scored both Mar Vista goals in Monday's game against Bonita Vista.
Southwest defeated San Ysidro, 7-2, on Jan. 24 and topped Mar Vista, 5-4, in a shootout on Jan. 26 to make some noise in the South Bay League standings. Kayleigh Andrew scored five goals in the win over San Ysidro and had two goals in regulation, plus the shootout winner, in the victory against Mar Vista, the Raiders' neighborhood rival.
"It was nice to get a win against our rival; hopefully it will not be our last," said Andrew, who gained notoriety by scoring 11 goals in a previous game this season against San Ysidro.
Southwest and Mar Vista are 1-1 on the season and have one game remaining against one another on their schedule this season.
Southwest improved to 5-2 in South Bay League play, 6-7 overall. Mar Vista dropped to 5-2 in South Bay League play, 8-78 overall.
Pedro Crespo scored two regulation goals for the Raiders in the Jan. 26 win over the Mariners while Van Brown racked up three goals for Mar Vista.
Chula Vista continues to lead the South Bay League standings after edging Sweetwater, 2-1, in a league matchup on Jan. 25.
All the scoring took place in the second period, with Adrian Hernandez and Lucio Gutierrez each scoring single goals for Chula Vista and Jose Lopez scoring once for Sweetwater.
Lopez's goal tied the game, 1-1, before Gutierrez later broke the tie. The game's ending proved to be one of the most exciting of the season as the Red Devils got a late power play opportunity and pulled their goaltender for a second extra attacker in an effort to send the game into overtime.
The Spartans improved to 6-1 in league play.
In another game on Jan. 26, Castle Park dealt Hilltop a 6-4 loss in a Mesa League game. Martin Mari scored four goals to lead the Trojans while Kristen Lambertson collected three assists for the Lancers.
In a crossover game on Jan. 22, Otay Ranch blanked San Ysidro 13-0. Casey Prenatt led the Mustangs with four goals while Sebastian Silva and Ryan Strodtman each scored two goals.
Mesa League Standings
(Through Jan. 29)
Eastlake Titans 7-0, 17-0
Otay Ranch Mustangs 4-3, 10-5
Castle Park Trojans 4-4, 5-5
Hilltop Lancers 3-4, 9-7
Bonita Vista Barons 0-7, 5-11
South Bay League Standings
(Through Jan. 29)
Chula Vista Spartans 6-1, 8-7
Mar Vista Mariners 5-2, 8-8
Southwest Raiders 5-2, 6-7
Sweetwater Red Devils 2-5, 2-7
San Ysidro Cougars 0-8, 0-16
North County League Standings
(Through Jan. 24)
Rancho Bernardo Broncos 9-0, 9-0
Scripps Ranch Falcons 8-1, 9-1
Westview Wolverines 7-3, 7-3
Cathedral Catholic Dons 5-4, 5-5
Patrick Henry Patriots 4-7, 5-7
Escondido Charter White Tigers 1-9, 2-9
Poway Titans 0-9, 2-9
CIF-Metro Conference Scoreboard
Monday, Jan. 22
Eastlake 11, Chula Vista 0
Otay Ranch 10, San Ysidro 0
Escondido Charter 4, Bonita Vista 1
Rancho Bernardo 4, Scripps Ranch 3
Westview 6, Cathedral Catholic 2
Patrick Henry 6, Poway 1
Tuesday, Jan. 23
Eastlake 5, Castle Park 3
Otay Ranch 4, Bonita Vista 3
Hilltop 6, Mar Vista 1
Wednesday, Jan. 24
Mar Vista 6, Sweetwater 3
Southwest 7, San Ysidro 2
Poway 7, Hilltop 3
Rancho Bernardo 5, Cathedral Catholic 1
Scripps Ranch 8, Westview 7 (shootout)
Patrick Henry 7, Escondido Charter 3
Thursday, Jan. 25
Eastlake 12, Otay Ranch 6
Chula Vista 2, Sweetwater 1
Bonita Vista 9, San Ysidro 1
Scripps Ranch 12, Cathedral Catholic 4
Rancho Bernardo 7, Westview 2
Escondido Charter vs. Poway (no report)
Friday, Jan. 26
Bonita Vista 7, Chula Vista 2
Southwest 5, Mar Vista 4 (shootout)
Castle Park 6, Hilltop 4
Monday, Jan. 29
Bonita Vista 9, Mar Vista 2
Eastlake 18, San Ysidro 0
Rancho Bernardo 10, Castle Park 1
CIF-Metro Conference Rankings
(Through Jan. 26)
1. Rancho Bernardo Broncos
2. Scripps Ranch Falcons
3. Westview Wolverines
4. Eastlake Titans
5. Cathedral Catholic Dons
6. Patrick Henry Patriots
7. Otay Ranch Mustangs
8. Escondido Charter White Tigers
9. Poway Titans
10. (tie) Castle Park Trojans
10. (tie) Hilltop Lancers
12. Bonita Vista Barons
13. Chula Vista Spartans
14. (tie) Mar Vista Mariners
14. (tie) Southwest Raiders
16. Sweetwater Red Devils
17. San Ysidro Cougars