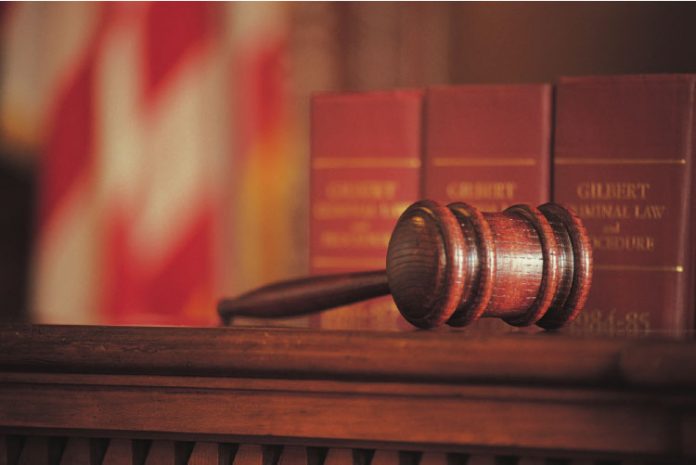 A mistrial was declared Feb. 22 in the murder trial of an alleged Chula Vista bank robber who is accused of strangling his cellmate in the downtown central jail in 2016. He will face a second trial.
The seven woman, five man jury deliberated 22 1/2 hours over seven days and told San Diego Superior Court Judge Fred Maguire they were hopelessly deadlocked on a verdict for Clinton Thinn, 30.
Thinn is charged with choking Lyle Woodward, 30, to unconsciousness on Dec. 3, 2016. Woodward suffered severe brain damage and he was taken off life support systems a week later because doctors said he was brain dead.
Five jurors maintained he was guilty of first-degree murder, said the jury forewoman. Two jurors held out for second-degree murder, and five voted for voluntary manslaughter, she said. All jurors said he was guilty, but they couldn't decide on which crime.
"We cannot reach an agreement," the jury's note read.
All 12 jurors were asked if further deliberations or instructions would help reach a verdict, and all 12 said it would not help. Earlier they re-heard instructions on self-defense and the testimony of the medical examiner who performed the autopsy.
"We really tried," said one juror afterwards.
Deputy District Attorney Karra Reedy said afterwards Thinn will have a retrial, possibly within a few months.
Thinn was in jail on charges of attempted bank robbery, assault, making a criminal threat, and false imprisonment in a June 24, 2016, incident at a Bank of America branch in Chula Vista. He is awaiting trial on that case as well. Woodward was in jail for possession of methamphetamine.
Thinn's attorney, Kenan Gultekin, argued for an acquittal, but acknowledged that his client choked Woodward to unconsciousness out of self-defense. Thinn didn't testify, but Gultekin said Woodward had been bullying Thinn.
Gultekin said someone put money on Thinn's jail account allowing him access to the commissary, and Woodward bullied Thinn into buying him coffee and perhaps other items. Gultekin did suggest a guilty verdict for voluntary manslaughter, while arguing against a first or second-degree murder verdict.
Thinn's sister is a member of Parliament in New Zealand's government where Thinn is from. The case has garnered headlines there.
Thinn remains in the George Bailey Detention Facility without bail.