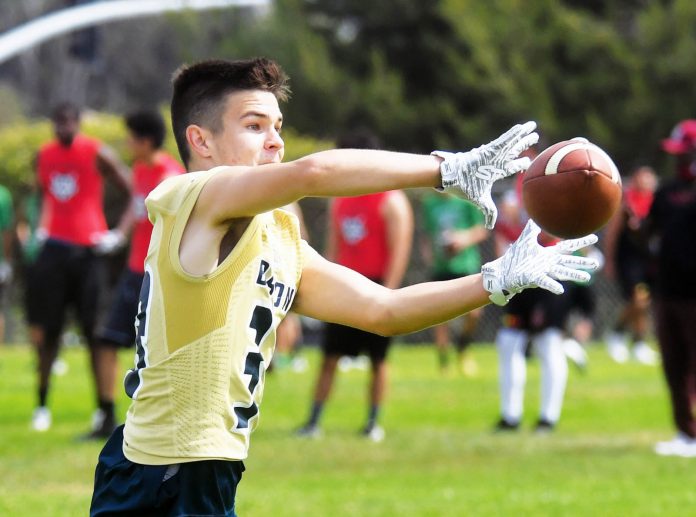 The high school football season is one of the longest during the interscholastic year, starting with passing leagues in June and ending with all-star games in December and January.
The COVID-19 pandemic obviously played havoc with that schedule during the 2020-21 season.
Because of the initial shutdown, preseason summertime activities were wiped off the calendar. Then the start of training camps and regular season play was pushed back from August to December by state and local governing bodies. Then it appeared the state's color-coded tier system for a safe reopening might cancel the entire football season entirely.
December turned into January and January turned into February and teams at best were still locked into practice sessions or, in the case of South County teams, only allowed to participate in conditioning drills.
Parents, coaches and student-athletes obviously became frustrated at the snail's pace of events and, living in a democracy, took up protests on the sidewalks outside campuses and district headquarters.
They had enough: let them play!
Many seniors still seeking college scholarships began worrying they would not get the precious game film they needed to sway recruiters.
Predictably, it wasn't long until lawsuits began being filed in an effort to open up youth sports. They obviously caught the eye of Gov. Gavin Newsom, who was facing a recall effort.
Suddenly, the color-coded tier system was all but scrapped for youth sports and the floodgates opened for everyone, not just football players. High school sports administrators still had to follow a long list of health safety protocols to put student-athletes back on the playing field, but they were doable.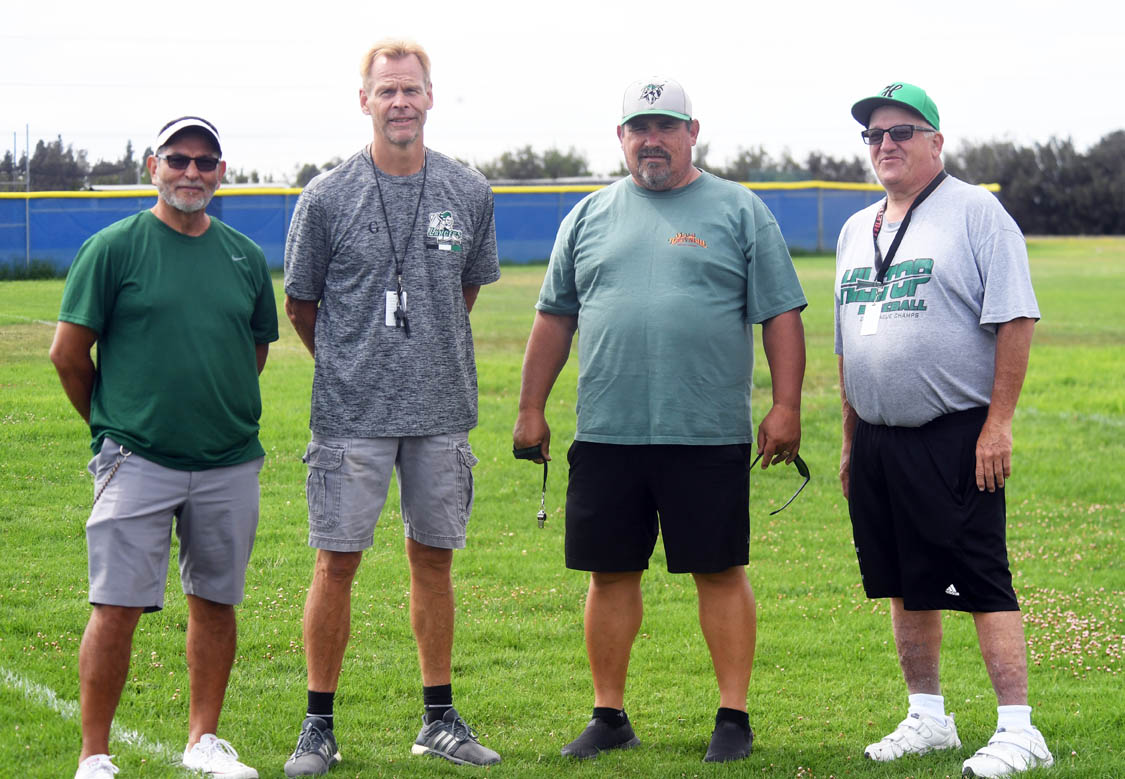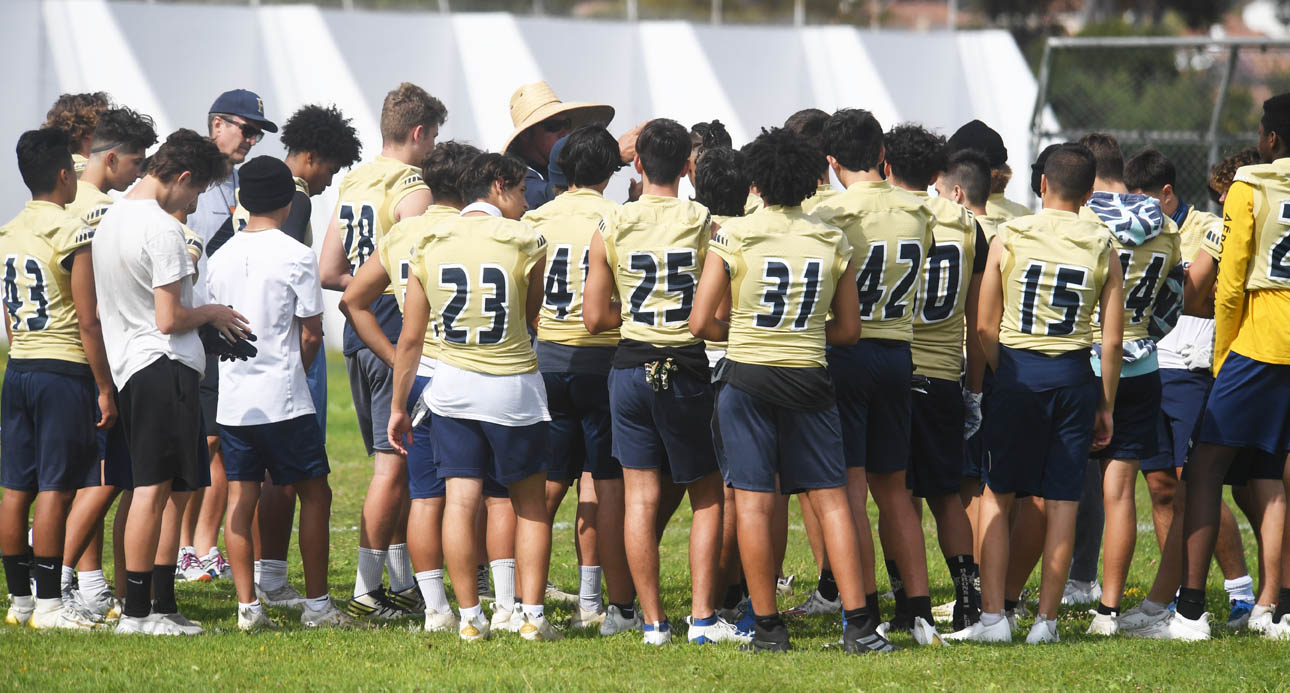 The much-delayed 2020 football season kicked off March 12 without playoffs. The shortened season ended April 16 with most teams throughout the San Diego Section playing between three and six games total.
It wasn't perfect — in the case of Sweetwater Union High School District-based teams it appeared to be rushed with local teams out of synch with the normal production schedule.
League champions were crowned and division rankings were tabulated but the season ended just when it appeared many teams were just starting to find their rhythm on the gridiron. Play was admittedly ragged at times as teams had little time to properly benefit from full training camps.
Sweetwater district teams were not allowed to use footballs during conditioning drills, which had to be a big setback compared to other regions of the county.
"It was quick," said Eastlake football coach Jose Mendoza, whose team finished 4-0 during the brief spring season, including 3-0 as Metro-Mesa League champions. "You got all the protocols, the anxiety of just not knowing whether there would be a season or not.
"The guys were getting into the flow of the games and the season stopped. But with everything that's happened, we feel blessed."
The timeline for the upcoming 2021-22 season looks to be more familiar.
Teams began seven-on-seven passing leagues in June and are about to wrap up later this month in advance of the start of classes for the new school term.
High school teams can start training camps on July 30. Most teams have scrimmages scheduled for Aug. 13. The first week of regular season play is slated to start Aug. 20.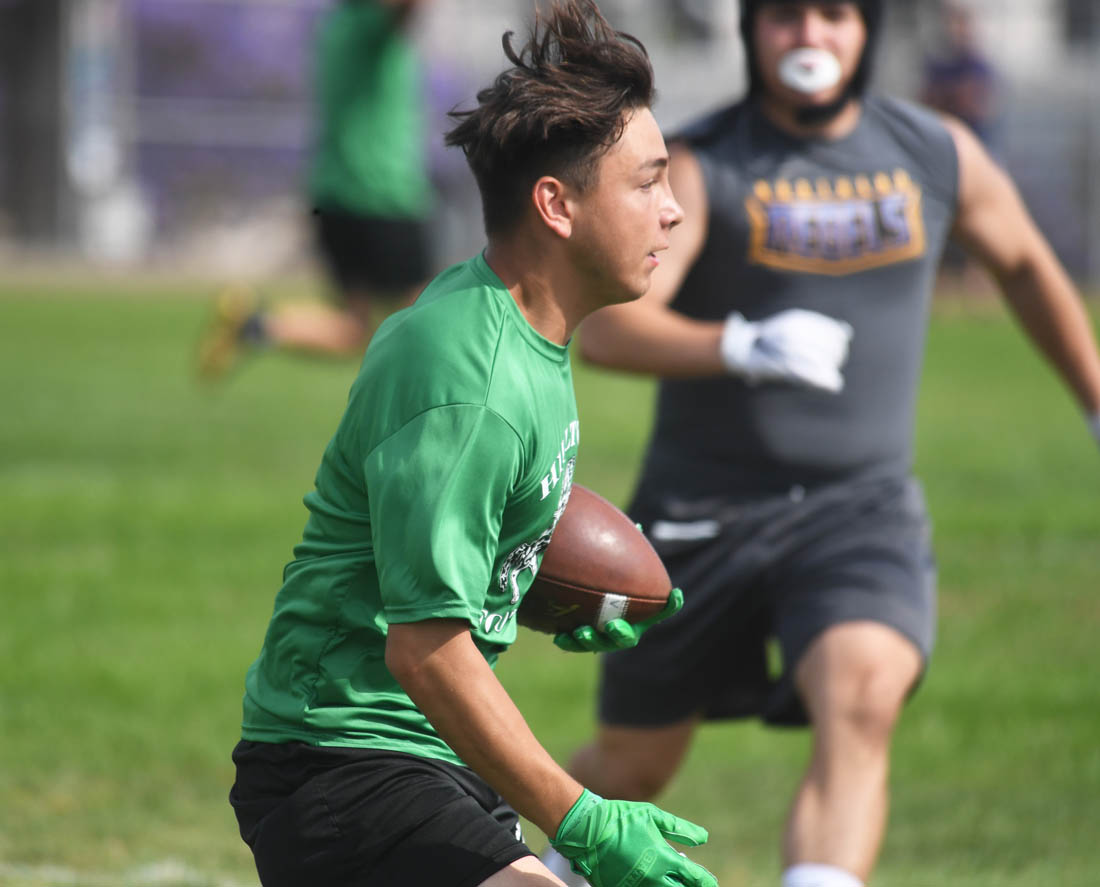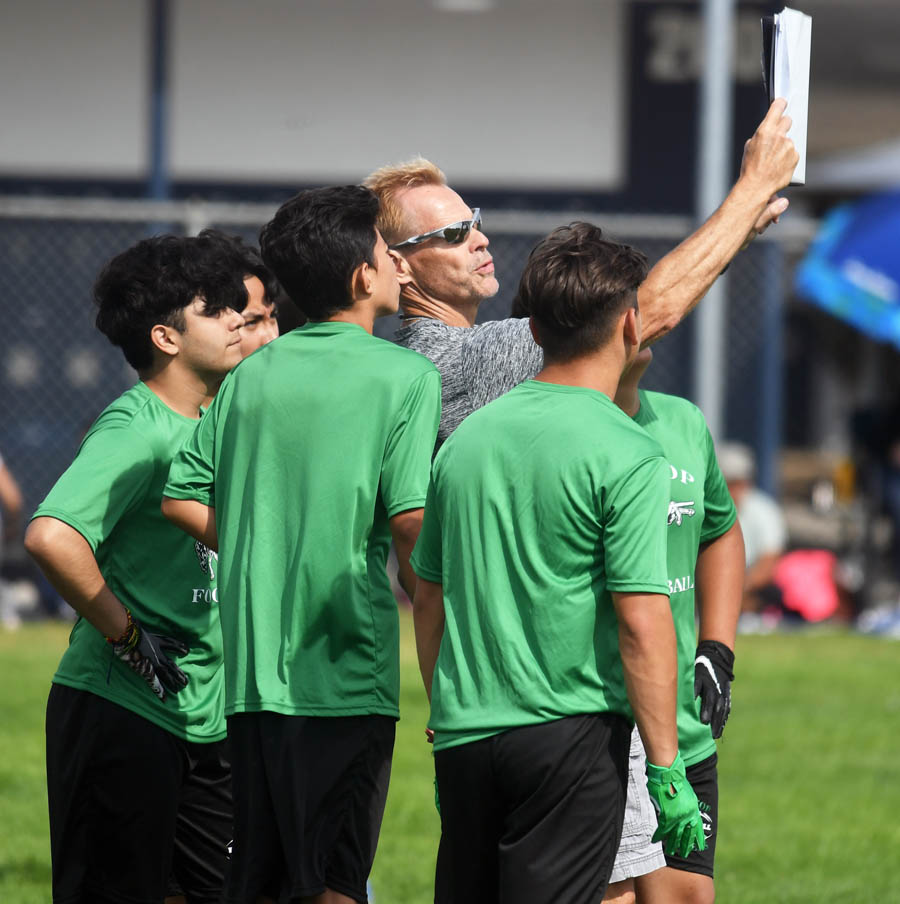 Bonita Vista High School and Sweetwater High School have been hosting seven-on-seven events usually involving four teams each since late June.
Not all students returned to in-class learning by the end of the 2020-21 school term, leaving many disconnected to much of on-campus student life, including athletics.
"The biggest hurdle right now is to make sure everyone knows this is going on," said Hilltop coach Bryan Wagner. "We're having around 40 kids who have been participating. That's not everyone.
The Lancers finished 0-4 during the spring season with losses to Otay Ranch (39-0), Chula Vista (42-21), Bonita Vista (13-0) and Montgomery (56-0). Hilltop showed flashes of promise but was fighting an uphill battle from the start from inadequate lack of preparation, as were many district teams.
"I think you can pretty much throw out the season for most teams," said Wagner, who had one team meeting after taking over reins of the Lancers before last year's shutdown commenced.
Besides getting to know the nuances of a new coach, players also had to contend with learning a new playbook under their new coach once practices started this spring.
"Summer will get everyone the basics of the offense and defense, so we don't have to start from square one at the beginning of the season," Wagner said. "Drills will get many of these kids back in football shape."
In other words, it's a chance to get back into the swing of things.
"I like the young core we have," Wagner said.  "We're enjoying the game. This is why this is so great."
"I'm just glad we can have an offseason, be in the weight room," second-year Sweetwater coach Ervin Hernandez said. "We still have a couple protocols in place but being able to have a season with an offseason part is great.
"The summertime drills give our kids a better understanding of learning our offense and defense. The biggest impact is our opportunity to be in the weight room now since we have not had that for over a year.  This gives us enough time in preparing for the season."
The Red Devils, traditionally a run-oriented team, have displayed particular interest in this summer's seven-on-seven drills because they are looking for a new starting quarterback to succeed the recently graduated Mario Villa, who piled up 934 yards in offensive yardage to highlight Sweetwater's undefeated 5-0 Metro-Pacific League championship spring campaign.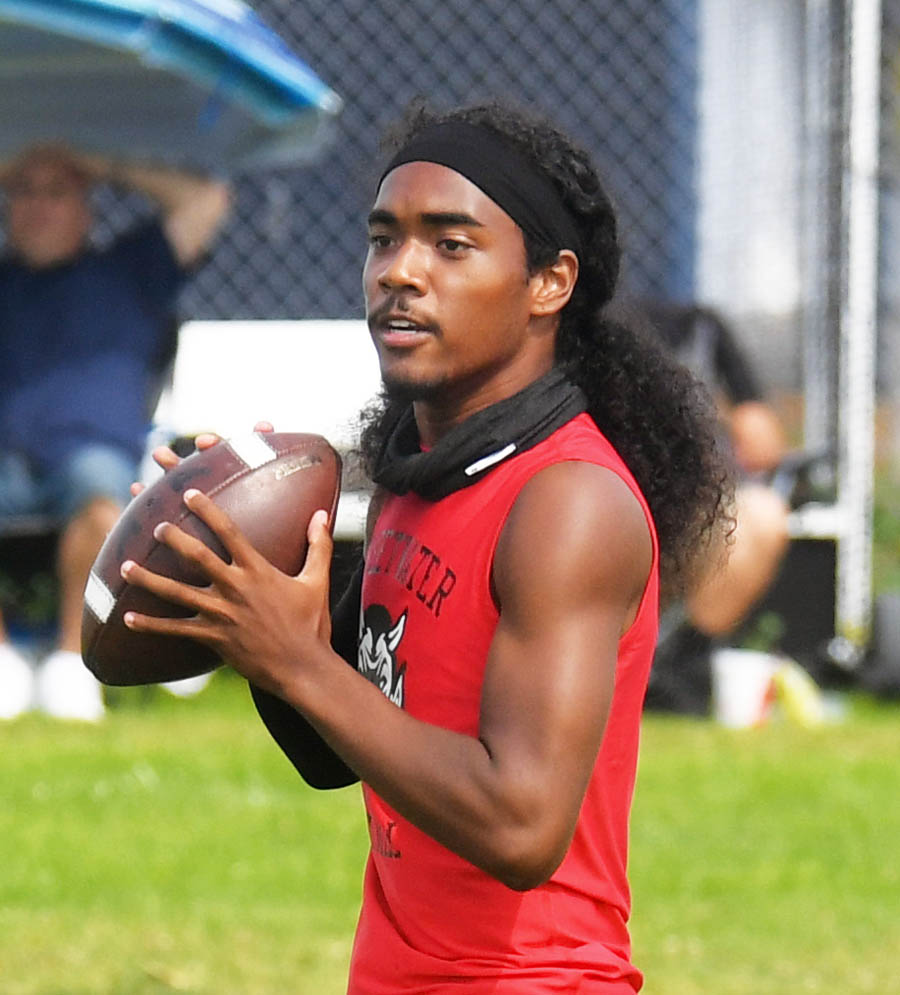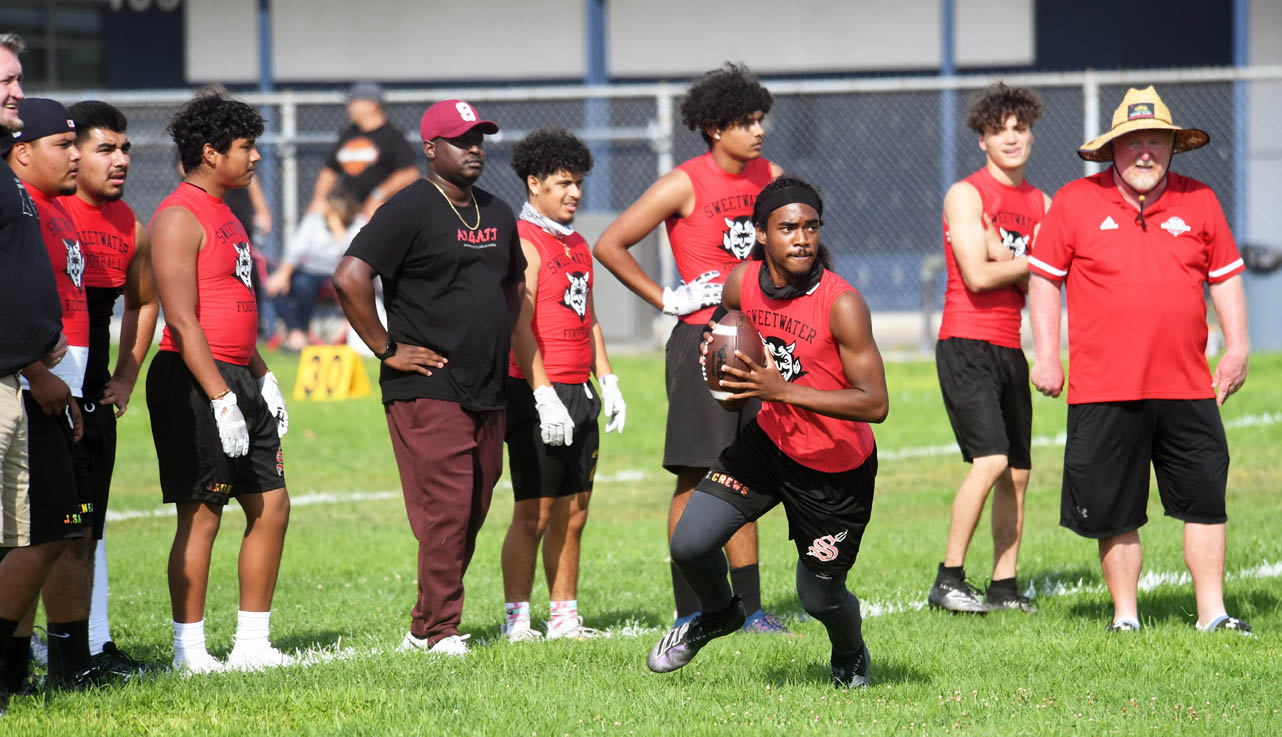 Sophomore Xzavier Crews, a fleet-footed track star, has the potential to add an exciting element to the backfield if he adjusts to the position.
"We graduated 18 seniors but have a lot of experience coming back," Hernandez said. "We have a young secondary but kids that are working hard this summer. We have been excited to be back in the weight room and having a legitimate offseason program. We will have a tough preseason with Grossmont, Coronado, Bonita Vista, Santana and Scripps Ranch on the schedule but will give us a great test going into league."
Healthy intra-squad competition can be a plus at this stage of the season.
Bonita Vista is looking at several options at the signal-caller position. The play of the team's defensive backs in the summer drills have given second-year Barons coach Tyler Arciaga some hope in building on a 2-2 spring finish.
"I think coaches have different philosophies with the same goal in mind: to get better," he said.
"My philosophy is to have a multi-team rotation that allows for competition and teaching in a more scrimmage-type atmosphere. I also see the value in developing depth in these passing leagues to help you find kids that will be able to step up when called upon."
The Barons showed improvement throughout the spring, starting from a 55-3 non-league loss at Battle for the Boot rival Eastlake, a 42-0 loss to Metro-South Bay League champion Montgomery (3-0 in league, 4-1 overall) and ending with 13-0 and 21-3 league wins at Hilltop and Chula Vista, respectively.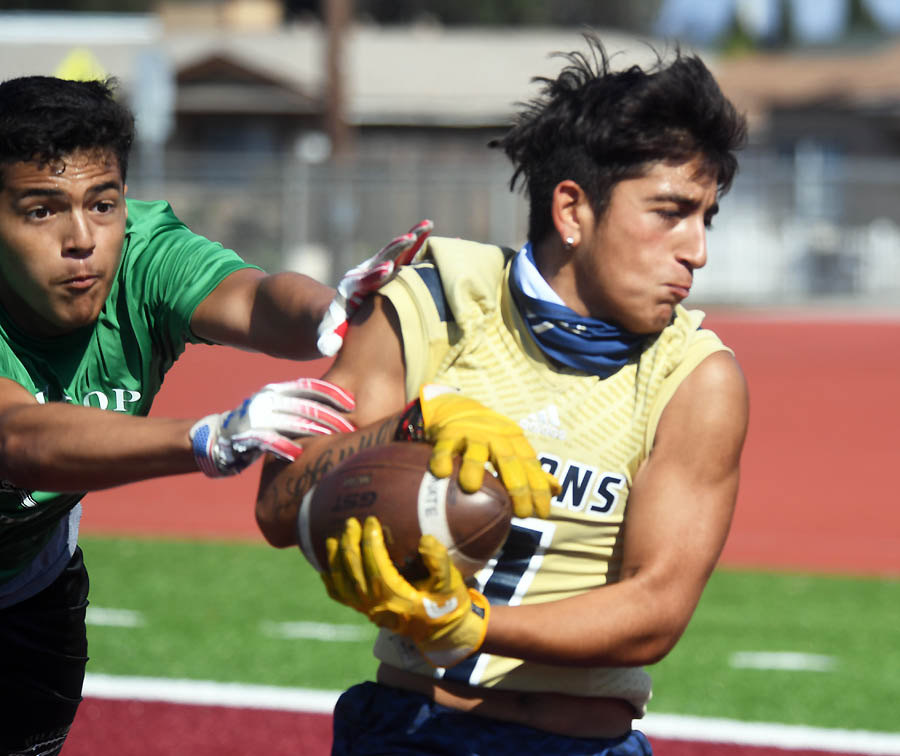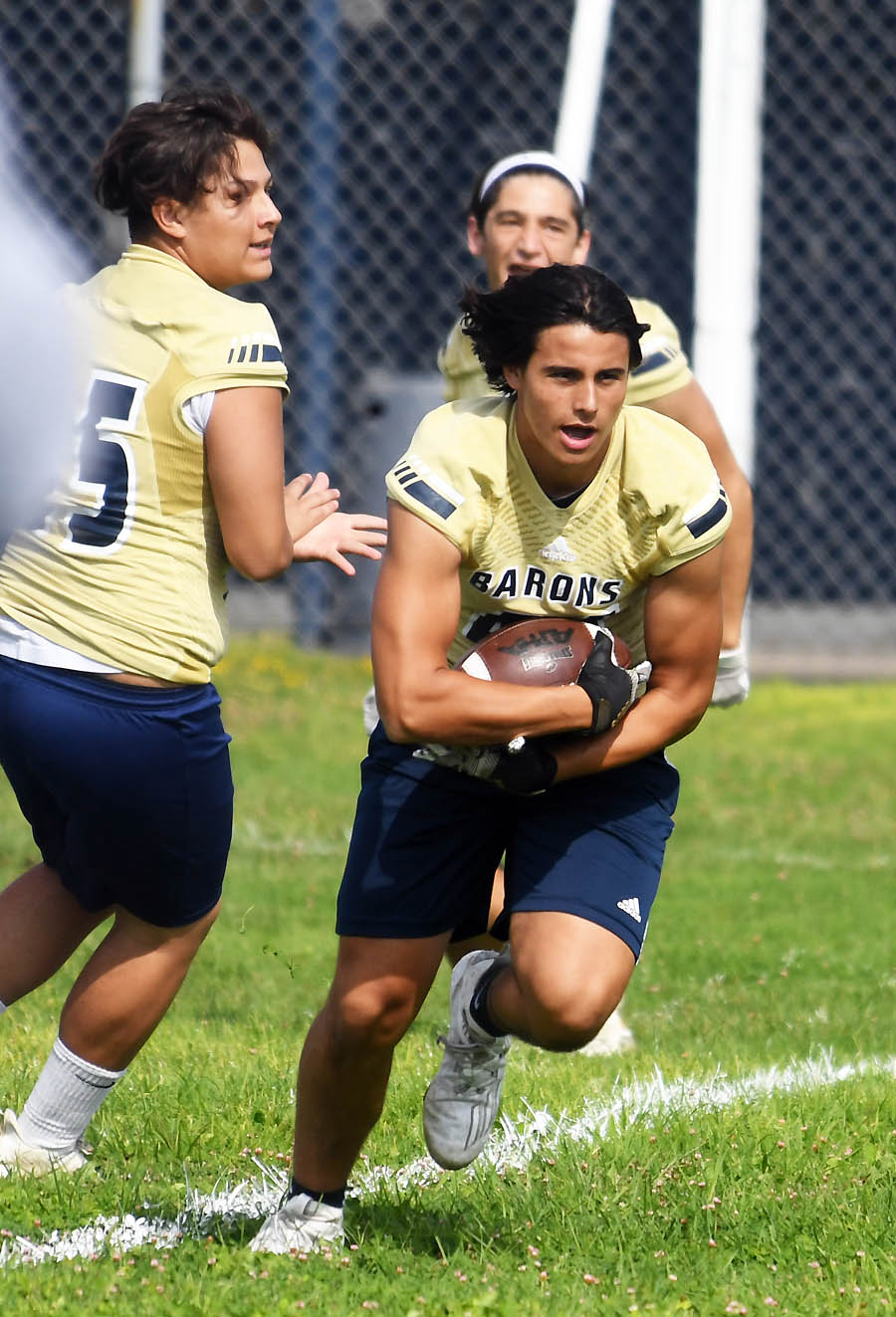 Chula Vista coach Howard Bannister III is also looking for the right chemistry to mold the latest edition of the Spartans.
The Spartans finished 1-4 during the spring season while absorbing several lopsided losses, including a 57-0 setback against Montgomery.
The team with the star on its helmet will be looking for improved fortunes.
"We are going to be young this year, but we are returning two-year starter/all league and senior Raymond Cruz at linebacker," Bannister said. "We are having a completion at WB between junior Jacob Pedroza and sophomore Sean Arce. Also returning is offensive-defensive lineman Joel Zapata along with sophomore Nathan Houck, who started every game in the spring as a freshman."