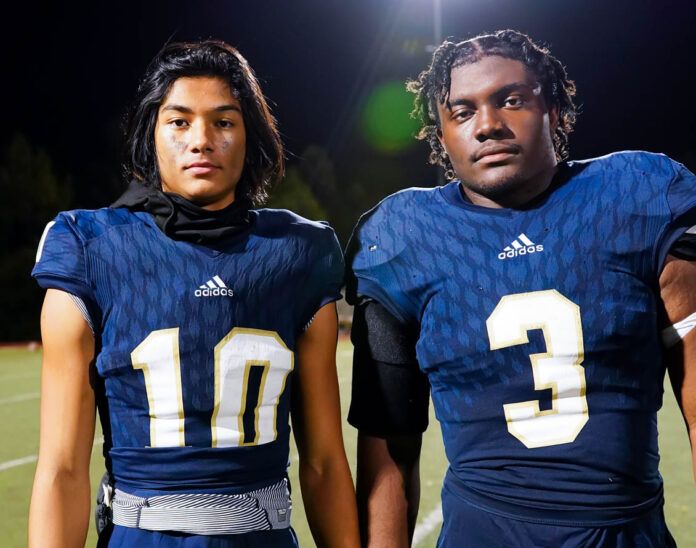 The San Diego Section has released its all-section teams for the 2021 fall term. South County student-athletes are well represented.
Eight Metro Conference players are represented on the all-section football team, including four first team selections.
Mater Dei Catholic junior quarterback Dominic Nankil is included on the all-section first team offense while Eastlake senior defensive lineman Trey White, Mater Dei Catholic junior linebacker Tre Edwards and Eastlake senior defensive back Jayden Cortell are all included on the all-section first team defense.
Mater Dei Catholic junior Jerry McClure and Mater Dei Catholic senior Danny Lopez are both included on the all-section second team offense while Mater Dei Catholic senior defensive lineman Joey Hiner and Eastlake senior linebacker Jayden Kendricks are both included on the all-second second team defense.
Nankil, Edwards, McClure, Hiner and Lopez were all members of Mater Dei Catholic's Mesa League, section Division III, Southern California regional and state championship teams.
Edwards received additional recognition aa the section's defensive player of the year after logging 81 tackles, 68 unassisted tackles, 15 tackles for a loss and six sack as the reigning Mesa League champion Crusaders finished the season 13-0 with the state Division 2-AA championship.
Nankil earned honors as the Mesa League Offensive Player of the Year after passing for 3,130 yards with 37 touchdowns against just three interceptions in 12 games. He averaged 260.8 passing yards per game ands 268.1 total offensive yards per game after tacking on 87 rushing yards.
McClure had 33 receptions for 855 yards with eight touchdowns. He added 118 kick return yards for 107.6 all-purpose yards per game.
Hiner registered 34 tackles, including 28 solo stops and nine tackles for a loss in 10 games. He also recorded two sacks.
Lopez helped anchor an offensive line that allowed the Crusaders to rack up 5,554 yards in total offense, including 3,442 passing yards and 2,112 rushing yards.
White, Cortell and Kendricks were members of Eastlake's Mesa League runner-up team that finished the season 8-4 after advancing to the Division I quarterfinals.
Kendricks led Eastlake with 133 total tackles, including 84 unassisted tackles, five tackles for a loss, two sacks, one interception, two fumble recoveries and one caused fumble.
White co-led the Titans with 13 sacks and keyed the team with 19 quarterback hurries. He also had one caused fumble.
On offense White had 31 carries for 105 yards and two touchdowns. He also caught one pass for seven yards.
Cortell ranked third on the team with 84 tackles, 54 unassisted tackles, four tackles for a loss, a team-high seven interceptions for 120 return yards and one caused fumble.
Eastlake's lone league loss was 28-14 to Mater Dei Catholic.
Cathedral Catholic senior Lucky Sutton reaped honors as the section's offensive player of the year with 2,638 rushing yards and 35 touchdowns in 13 games as the Dons (12-2) claimed the state Division 1-AA championship.
All-San Diego Section First Team Selections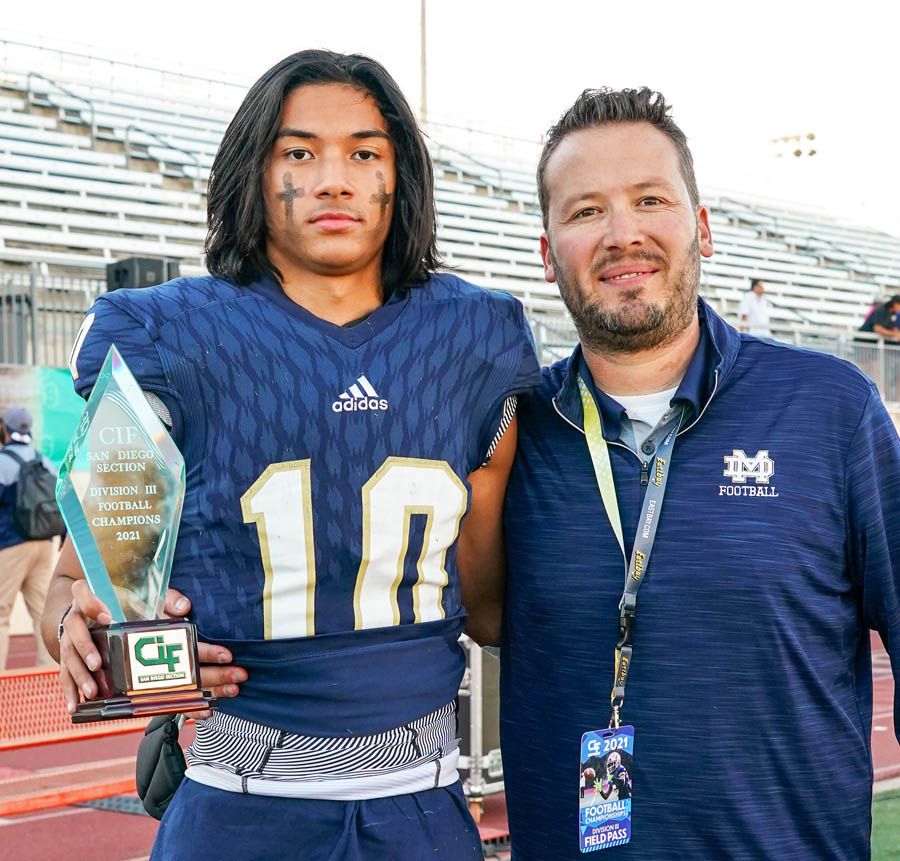 Dominic Nankil, Mater Dei Catholic. Photo by Jon Bigornia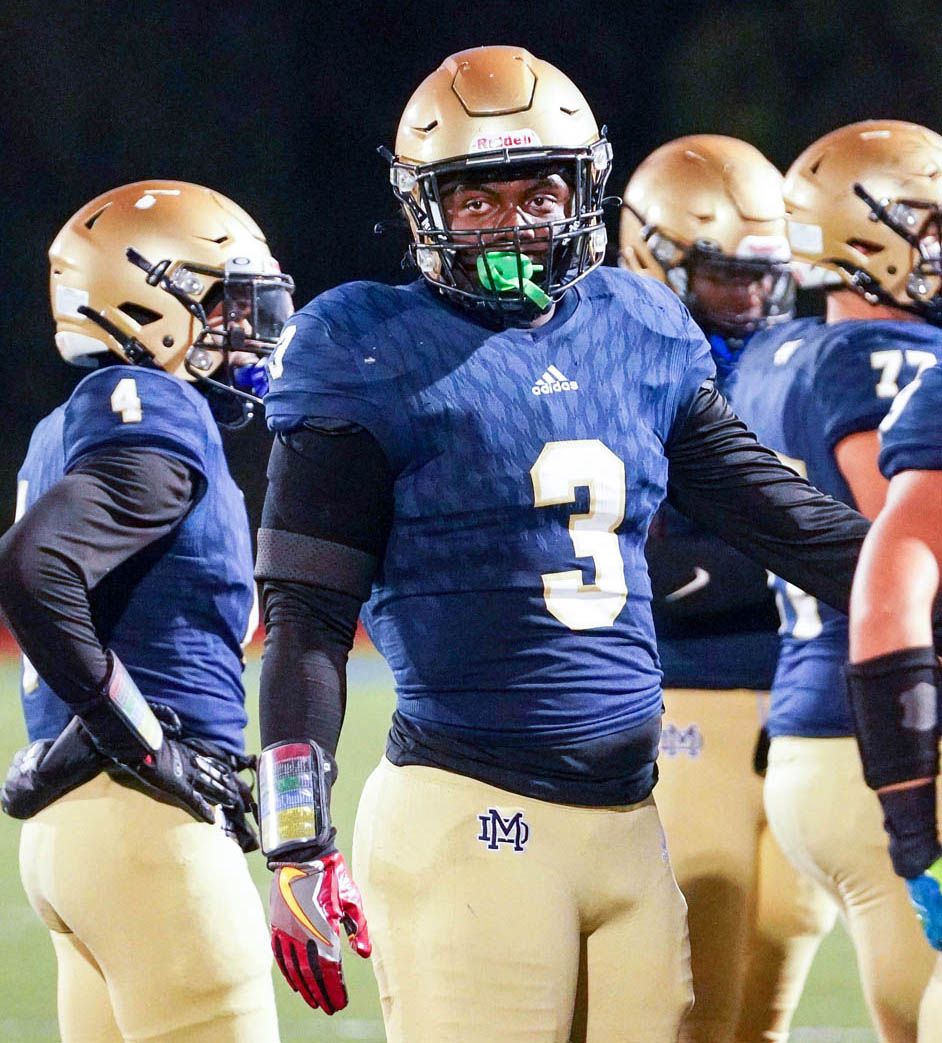 Larry Tre Edwards, Mater Dei Catholic. Photo by Jon Bigornia
Trey White, Eastlake High School. Photo by Phillip Brents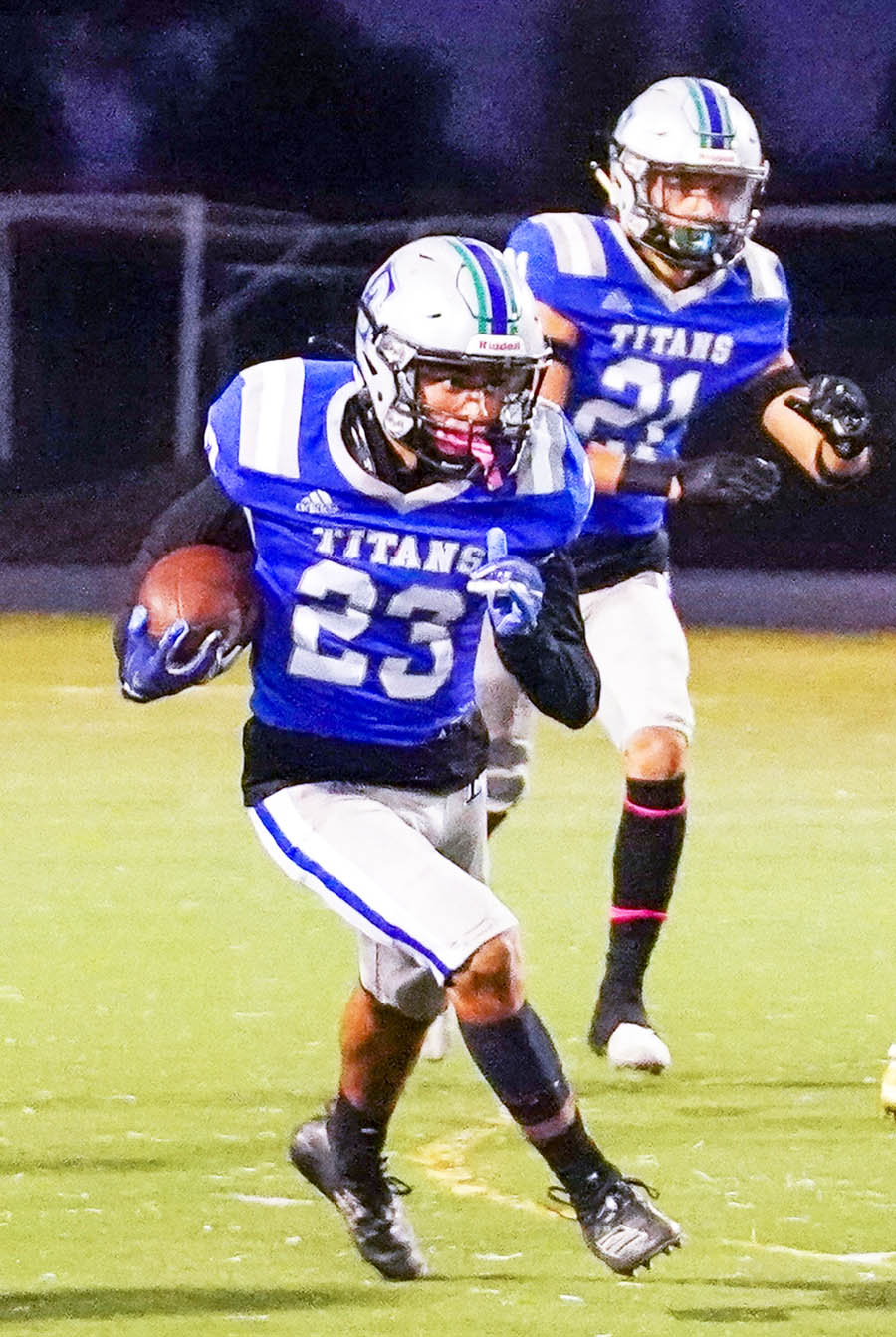 Jayden Cortell, Eastlake High School. Photo by Jon Bigornia
All-San Diego Section Second Team Selections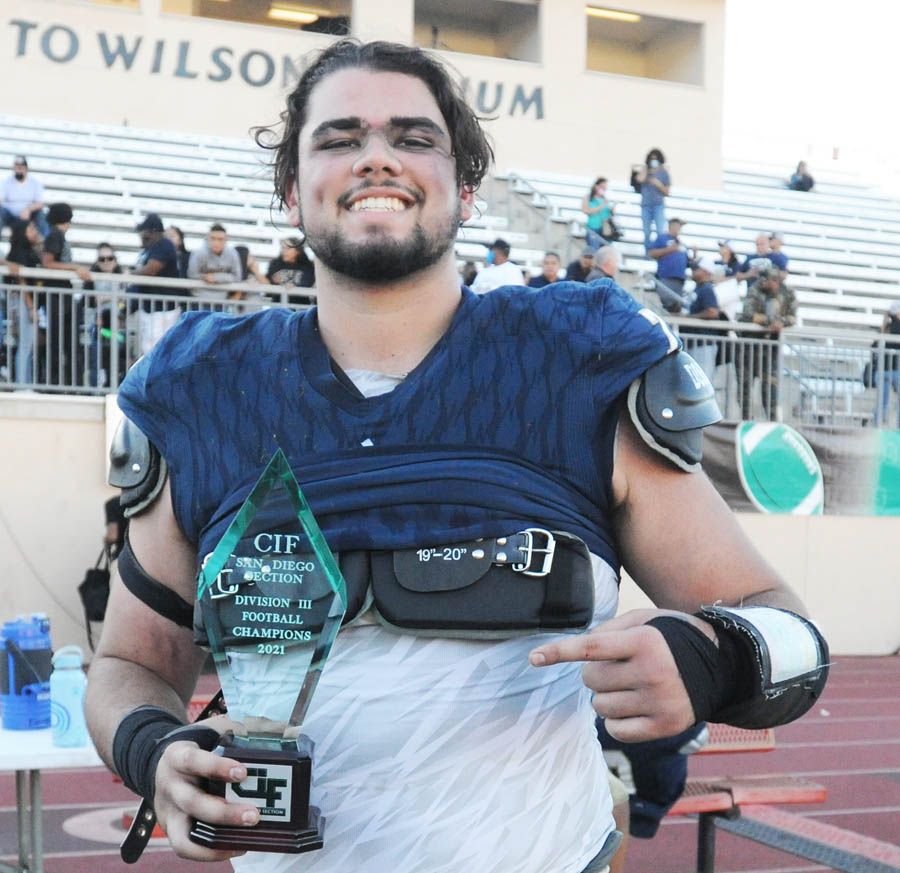 Joey Hiner, Mater Dei Catholic High School. Photo by Phillip Brents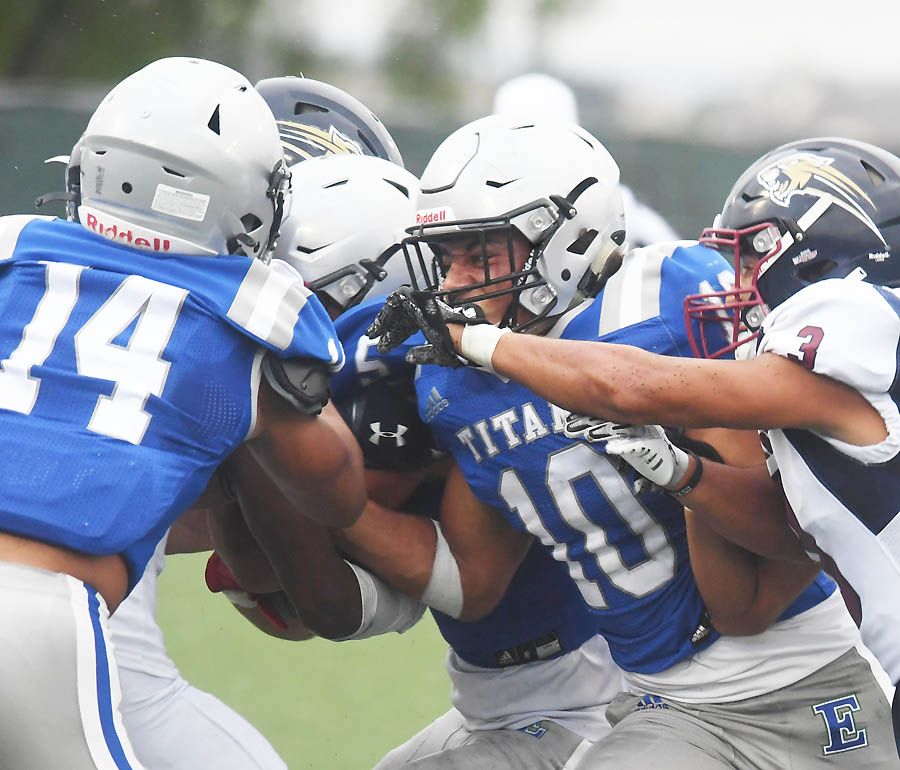 Jayden Kendricks, Eastlake High School. Photo by Phillip Brents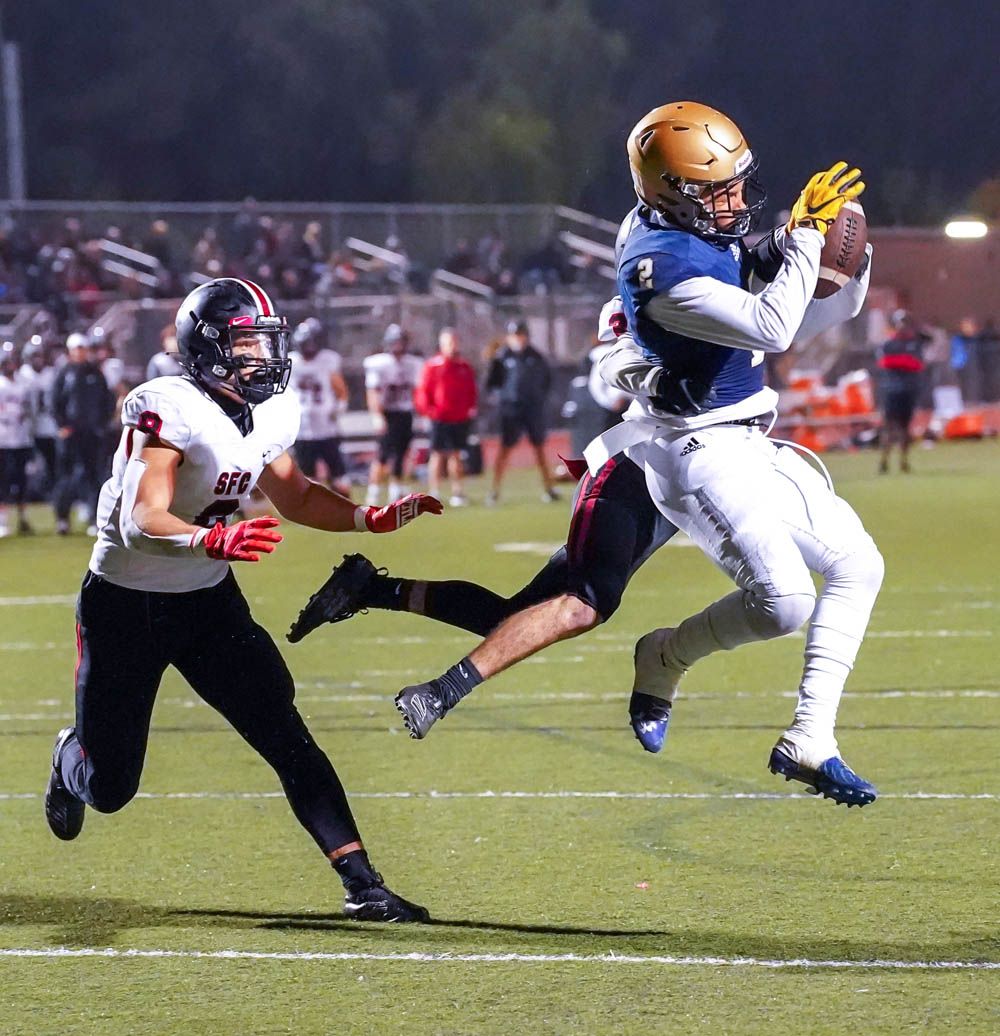 Jerry McClure, Mater Dei Catholic High School. Photo by Jon Bigornia