Preliminary counts from Tuesday's gubernatorial elections show that Chula Vista voters have a slight preference for Simon Silva over Dan Smith in their run for City Attorney.
The problem, however, is that Silva is deceased.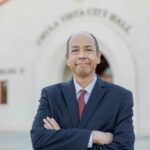 Tallies from the San Diego County Registrar of Voters on Monday showed Silva ahead of Smith, with 26,213 votes to the defense attorney's 25,726.
If the Silva campaign ultimately emerges victorious the city of Chula Vista would have to hold a special election with a new slate of candidates.
The election would cost an estimated $2 million.
Silva earned the right to run in this month's general election by coming in first during the June primaries.
He died, however, in September after ballots had already been printed.
His death also came at a time when the third place finisher in June could be placed on the November ballot.
As of Monday there remained approximately 165,000 ballots to be counted in all races countywide.
In other preliminary election results:
Chula Vista Mayor
John McCann
29,511 votes (52.94%)
Ammar Campa Najjarr
26,234 votes (47.06%)
Chula Vista City
Council District 1
Carolina Chavez
8,666 votes (53.32%)
Marco Contreras
7,587 votes (46.68%)
Chula Vista City
Council District 2
Steve Stenberg
6,632 votes (52.32%)
Jose Preciado
6,545 votes (49.67%)
Chula Vista
City Attorney
Simon Silva
26,213 votes (50.47%)
Dan Smith
25,726 votes (49.80%)
City of National City
Mayor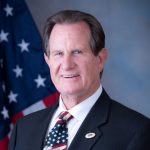 Ron Morrison
3,072 votes (37.66%)
Jose Rodriguez
2,862 votes (35.09%)
Alejandra Sotelo Solis
2,223 votes (27.25%)
City of National City
District 1
Luz Molina
1,392 (100.00%)
City of National City District 3
Ditas Yamane
1,383 votes (59.41%)
Marissa Acierto
945 votes (40.59%)
CHULA VISTA
MEASURE K
(Modify charter)
Yes 33,929 votes (63.30%)
No 19,671 votes (36.70%)
NATIONAL CITY
Measure M
(Appoint City Clerk)
Yes 4,238 votes (54.95%)
No 3,474 votes (45.05%)
National City
Measure N
(Appoint City Treasurer)
Yes 4,069 votes (52.71%)
No 3,650 votes (47.29%)
CHULA VISTA
ELEMENTARY
SCHOOL DISTRICT
SEAT 1
Francisco Tamayo
37,411 votes (61.84%)
Jesse Vigil
23,085 votes (38.16%)
CHULA VISTA
ELEMENTARY
SCHOOL DISTRICT
SEAT 3
Delia Dominguez Cervantes
23,665 votes (39.49%)
Leslie Ray Bunker
22,111 votes (36.90%)
Jaqueline Gonzalez
11,133 votes (18.58%)
Eric Douglas
3,012 votes (5.03%)
CHULA VISTA
ELEMENTARY
SCHOOL DISTRICT
SEAT 5
Cesar Fernandez
24,773 votes (41.52%)
Keren Dominguez
18,319 votes (30.70%)
Armando Farias
10,805 votes (18.11%)
John Borja
5,766 votes (9.66%)
NATIONAL
SCHOOL DISTRICT
(Top 3)
Maria Betancourt-Castañeda
3,947 votes (24.77%)
Alma Sarmiento
2,681 votes (23.08%)
Barbara Avalos
3,572 votes (22.42%)
Kim Eblamo Garrido
2,785 votes (17.48%)
Amy Spackman
2,178 votes (13.67%)
SWEETWATER UNION
HIGH SCHOOL DISTRICT
(AREA 3)
Elva Lopez Zepeda
7,055 votes (39.38%)
Rebekkah Naputi
3,987 votes (22.26%)
Marquetta Brown
3,667 votes (20.47%)
Michael Black
2,246 votes (12.54%)
Noemi Abrego
958 votes (5.35%)
SWEETWATER UNION
HIGH SCHOOL DISTRICT
(AREA 5)
Marti Emerald
6,608 votes (50.55%)
Dante Pamintuan
6,465 votes (49.45%)
UPDATED NOV. 14.
CORRECTION: A previous version of this story erroneously stated a special election to pick the next Chula Vista City Attorney could be avoided if the current office holder Glen Googins resigned, allowing a majority of the city council to appoint a successor. The city charter states "the Office of the City Attorney shall be filled by appointment by the majority vote of the members of the Council; provided, that if the Council shall fail to fill a vacancy by appointment within sixty days after such office shall become vacant, or if the unexpired term of the City Attorney shall exceed 24 months at the time of the appointment, the City Council shall cause a special election to be held to fill such vacancy, as provided in Section 303.C.2."
The Star-News regrets the error.