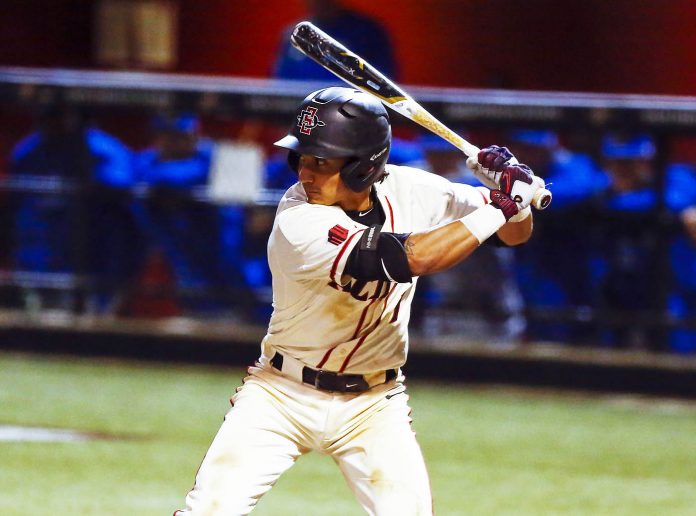 The San Diego State University baseball team continues to be driven by local talent courtesy of Eastlake High School. Julian Escobedo, Casey Schmitt, Brian Leonhardt and Tre Brown are the latest Titans to contribute to the Aztecs' success.
SDSU scored a season-high 11 runs in an 11-5 win over CSU-Northridge at Matador Field on Tuesday afternoon, March 12. Three of the four EHS alums were pivotal in the outcome.
The Aztecs (8-7) applied pressure in the middle innings, scoring a pair in the fifth inning on Escobedo's two-RBI double before scoring three in the sixth. Ryan Orr (La Costa Canyon) brought home Leonhardt with a sacrifice fly to center just before Schmitt drove in Jaden Fein (Simi Valley) on a triple to right center after battling in a 10-pitch at bat.
Schmitt later capped the three-run sixth after scoring on a wild pitch to give SDSU a 7-2 lead.
Valencia's Chad Bible, who slammed a two-run home run in the fourth inning, logged his second extra-base hit of the day in the seventh inning by doubling home Escobedo to extend the lead to 8-2.
CSU-Northridge (9-8) collected three runs over the seventh and eighth to cut the Aztec lead to 8-5, but SDSU responded with a trio of runs in the ninth including sacrifice flies by both Bible and Leonhardt.
The Aztecs used eight different pitchers in the win, including Adrian Mardueno who earned the victory after posting a hitless sixth inning. Starter Justin Goossen-Brown (Sherman Oaks) allowed just one base runner over his two innings of work, finishing with a line of no hits, no runs, one walk, and two strikeouts.
Scripps Ranch alum Matt Rudick (2-for-5), Monrovia's Angelo Armenta (2-for-5), Bible (2-for-3) and Schmitt (3-for-4) all contributed multi-hit performances in the win.
Armenta extended his hitting streak to 10 games.
Other San Diego County locals include Deron Johnson (Poway), Noah Kagaan (Rancho Bernardo), Michael Paredes (San Diego), Mike Jarvis (San Diego) and Casey O'Sullivan (Valhalla).
Schmitt is hitting .325 with one home run and seven RBI while Escobedo is hitting .321 with three doubles, two home runs and 16 RBI. Leonhardt is hitting .293 with seven doubles and 12 RBI.
Mustang Nation
Otay Ranch High School alum Randy Abshier is now playing for the University of Arizona Wildcats. Across two seasons with the Mustangs, he posted a 3-0 record with a 2.50 ERA, striking out 131 batters in 86.2 innings. He earned selection to the USA Baseball 17U National Team Development Program in 2016.
In 7.1 innings as a freshman with the Wildcats, he's issued nine walks while striking out seven batters, allowed five hits and two earned runs for a 2.45 ERA in five appearances. He has one save to his credit.
Aztec notebook:
SDSU claims series against Nevada with 8-5 win
San Diego State took a 6-4 lead in the bottom of the sixth inning with a four-run inning and never looked back, clinching the series against Nevada with an 8-5 victory Saturday night (March 8) at Tony Gwynn Stadium.
Corona's Harrison Pyatt recorded a season-high seven strikeouts in 5.1 innings of work while only allowing two hits. Barstow's Christian Winston took over the mound, contributing two strikeouts in 1.1 innings. Casey O'Sullivan (Valhalla) would earn his first save of the season, closing out the remaining 2.1 innings of shutout hitless reliefs with three strikeouts.
Matt Rudick (Scripps Ranch) cleared the bases with a three-RBI double, securing a 6-4 lead over the Wolfpack. Nevada responded the following inning, capitalizing on a wild pitch that cut the Aztecs lead to one.
Julian Escobedo drove in fellow Eastlake alum Casey Schmitt on a sacrifice fly to right field in the bottom of the eighth to bring the score to its final 8-5.
Winston (2-0) earned the win for the Aztecs, while Nevada's Owen Sharts (2-2) was dealt the loss, allowing six runs in 5.2 innings of work.
Notes
•SDSU clinched a series win over Nevada with Saturday's win, marking the first time SDSU has beaten Nevada in a three-game series since April 7-9, 2017. It is the first time SDSU has won back-to-back games against the Wolf Pack since March 10-11, 2017.
•SDSU allowed a season-low three hits, the team's lowest total since allowing two at New Mexico on May 4, 2018.
•SDSU pitching recorded its eighth 10-plus strikeout game of the season in just 13 games. The Aztecs had 13 double-digit strikeout games over 60 games played in 2018.
•O'Sullivan upped his strikeouts per nine innings ratio to a remarkable 17.18 after recording three strikeouts in 2.1 innings. Out of a possible 33 outs, O'Sullivan has recorded 21 of his outs via strikeout.
•Rudick and Escobedo both recorded their team-leading fifth multiple-hit games of the season.
"We won," SDSU head coach Mark Martinez said. "Winning is hard … it's really hard. We didn't play very good tonight, but we won, so hopefully that's a good way to kind of end the weekend going into (Sunday's series finale) and finding a way to win. We found a way to win playing bad. Simple as it gets.
"I thought our pitching staff did a phenomenal job once again – three hits, 12 strikeouts. That's pretty good. Walked too many guys. I think we walked seven and hit three. That's way too many free bases. Punched out 12. Got out of some big moments. We had two strikeout pass balls, and those are free bases as well. If we eliminate those free bases, this is a blowout victory. That's kind of what we did. We gave them opportunities, and were very fortunate to get away with a win tonight."
Aztec notebook: SDSU falls in back-and-forth battle against No. 14/11 Texas Tech, 12-9
Aztecs and Red Raiders combine for 12 runs in final two innings
San Diego State baseball team suffered a wild 12-9 setback against No. 14/11 Texas Tech on Wednesday afternoon (March 6) at Tony Gwynn Stadium. The Aztecs fell to 5-6 on the year, while the Red Raiders improved to 8-3.
SDSU opened the game with a 5-0 lead, largely in thanks to a solid performance by Casey Schmitt (Eastlake) in his first-ever college start. Schmitt went three innings, allowing just one hit while walking two and striking out a pair. The lone hit Schmitt surrendered — a Josh Jung single — was immediately erased after an outfield assist from Matt Rudick (Scripps Ranch) ended the top of the first inning.
The Aztecs swung the bats well early, using three consecutive base hits from Rudick, Julian Escobedo (Eastlake) and Angelo Armenta (Monrovia) to string together a pair of runs in the first frame. SDSU built that lead to 3-0 in their next chance at bat, using an Escobedo fielder's choice to bring home Mike Jarvis (San Diego).
The lead grew to 5-0 after Escobedo launched his second home run of the season over the right-field wall in the bottom of the fourth.
On the mound, SDSU had just one hit allowed through the game's first four innings.
Texas Tech began chipping away in the fifth, as four consecutive walks allowed the Red Raiders to score their first run of the game. The Red Raiders finished the inning scoring three runs with one hit and one error in addition to the four frame-opening walks.
The Red Raiders cut the deficit to just one in the sixth after Dylan Neuse hit his third home run of the season in the top of the sixth. Texas Tech extended that lead in the eighth, with a four-run, four-hit inning to take an 8-5 lead.
Although facing an 8-5 hole, the Aztecs snapped the Red Raiders run of eight consecutive unanswered runs in the bottom of the eighth after Ryan Orr (La Costa Canyon) drove in a pair of runs to cut the Aztec deficit to 8-7. In the next at-bat, pinch hitter Chad Bible (Valencia) drove in Orr on a single to center before Jarvis brought to go-ahead run home on a triple to right-centerfield.
After quickly recording two outs in the bottom of the ninth in his first collegiate pitching appearance, Escobedo surrendered a walk, an intentional walk, and a hit by pitch before Red Raider first baseman Cameron Warren hit a go-ahead grand slam on a 1-0 count to take a 12-9 lead.
The Aztecs had the tying run at the plate in the ninth, as Rudick and Armenta singled and drew a walk, respectively, to give SDSU another chance at erasing a Texas Tech lead. Unfortunately for SDSU, Hunter Dobbins was able to induce a foul pop out on Brian Leonhardt (Eastlake) to finish off a 4:11 contest.
Rudick led the Aztec lineup with a career-high four hits in a 4-for-5 performance with three runs scored. Escobedo finished 3-for-6 with three RBIs, while Leonhardt also contributed a multi-hit performance, going 2-for-5 with an RBI.
Taylor Floyd earned the win for Texas Tech, improving to 2-1, while Dobbins earned his first save of the season.
The two teams combined for 18 pitchers used and 366 pitches thrown.
Aztec notebook:
SDSU shines in 9-3 win over No. NR/25 UC Irvine
Brian Leonhardt goes 3-for-4 with four RBI and two doubles
San Diego State came out victorious with a 9-3 win against No. NR/25 UC Irvine on Tuesday night (Feb. 19) at Tony Gwynn Stadium.
Brian Leonhardt (Eastlake) led the Aztecs with a 3-for-4 performance including four RBI. Valhalla alum Casey O'Sullivan (1-0) earned the win on the mound for SDSU, pitching two innings of one-hit relief with four strikeouts.
The Aztecs (3-1) scored three in the first, starting with a RBI single by Julian Escobedo (Eastlake). Chad Bible (Valencia) and Leonhardt followed suit, sending Angelo Armenta (Monrovia) and Escobedo home to give SDSU a 3-0 lead over the Anteaters (2-2).
O'Sullivan came into the game with no outs and the bases loaded in the top of the fifth a proceeded to strikeout the first two batters he faced before erasing the threat with a 6-4 fielder's choice.
With the momentum shifted, SDSU increased its lead 6-2 in the bottom of the fifth inning highlighted by Leonhardt's two-RBI double, marking his second two-bagger of the game. Ryan Orr (La Costa Canyon) followed, recording a two-RBI single allowing Leonhardt and Bible to increase the Aztecs lead to 8-2.
Matt Rudick (Scripps Ranch) and Mike Jarvis (San Diego) each recorded two hits, while Jarvis, Escobedo, and Bible all added an RBI apiece.
Starter Justin Goossen-Brown (Sherman Oaks) pitched three hitless innings and faced the minimum through his tsart. UC Irvine's Alonzo Garcia (1-1) was handed the loss after allowing three runs on three hits with one walk over two innings pitched.
Team Notes
•San Diego State has opened the year at 3-1 for the second consecutive season.
•SDSU struck out 12 or more batters for the fourth consecutive game, marking the first time since at least 2000 SDSU has done so.
•SDSU improved to 24-8 against the Big West since the start of the 2017 season and has won its fourth-straight against Big West members
•SDSU scored six or more runs in each of the first four games of the season since doing so in 2008.
•SDSU's seven-run margin of victory over UC Irvine is its largest since beating the Anteaters 18-2 on April 23, 2013.
Player Notes
Brian Leonhardt
Recorded his third multi-hit game and second multi-RBI of the season with a season-best 3-for-4 performance with four RB I… Second on the team with seven RBI on the season.
Julian Escobedo
Recorded an RBI in his fourth consecutive game, making a career-long RBI streak … Extended his on-base streak to 28-games.
Casey O'Sullivan
Upped his strikeout total to a Mountain West-best 12 … 12 of his 14 recorded outs have come via strikeout … Earned the second win of his career.
Head coach Mark Martinez
"This is a good win for us. These Tuesday games are very important to our program and UC Irvine has a great program. Once again our pitching carried us tonight with our 12 strikeouts. Brian Leonhardt is on fire with four RBI today. Biggest moment of the game was with bases loaded and no outs but we found a way to get out of it. It was a great job by our bullpen coming in and saving the day."
College basketball:
Schroeder concludes junior season with Sea Lions
Bonita Vista High School alumna Carol Schroeder recently concluded her junior season on Point Loma Nazarene University's women's basketball team.
The 2016 BVHS graduate appeared in 29 games for the Sea Lions, starting 25 contests while averaging 23.2 minutes per game. She finished the season by averaging 9.3 points per game (third on the team) and 5.7 rebounds per game (second on the team).
She scored a season high 19 points in a game against Biola and grabbed a season high 13 rebounds in a game against Academy of Art.
The Sea Lions (19-11) ended play in the Pacific West tournament in San Rafael with a 64-55 loss to top-seeded Azusa Pacific in the semifinals on March 8.
Schroeder, a bio-chemistry major, finished the game with six points, five rebounds, including four offensive rebounds, and one steal.
She had a more productive game with 11 points, six rebounds and two steals in an opening round 85-74 tournament win over fifth-seeded Fresno Pacific (19-12) on March 7.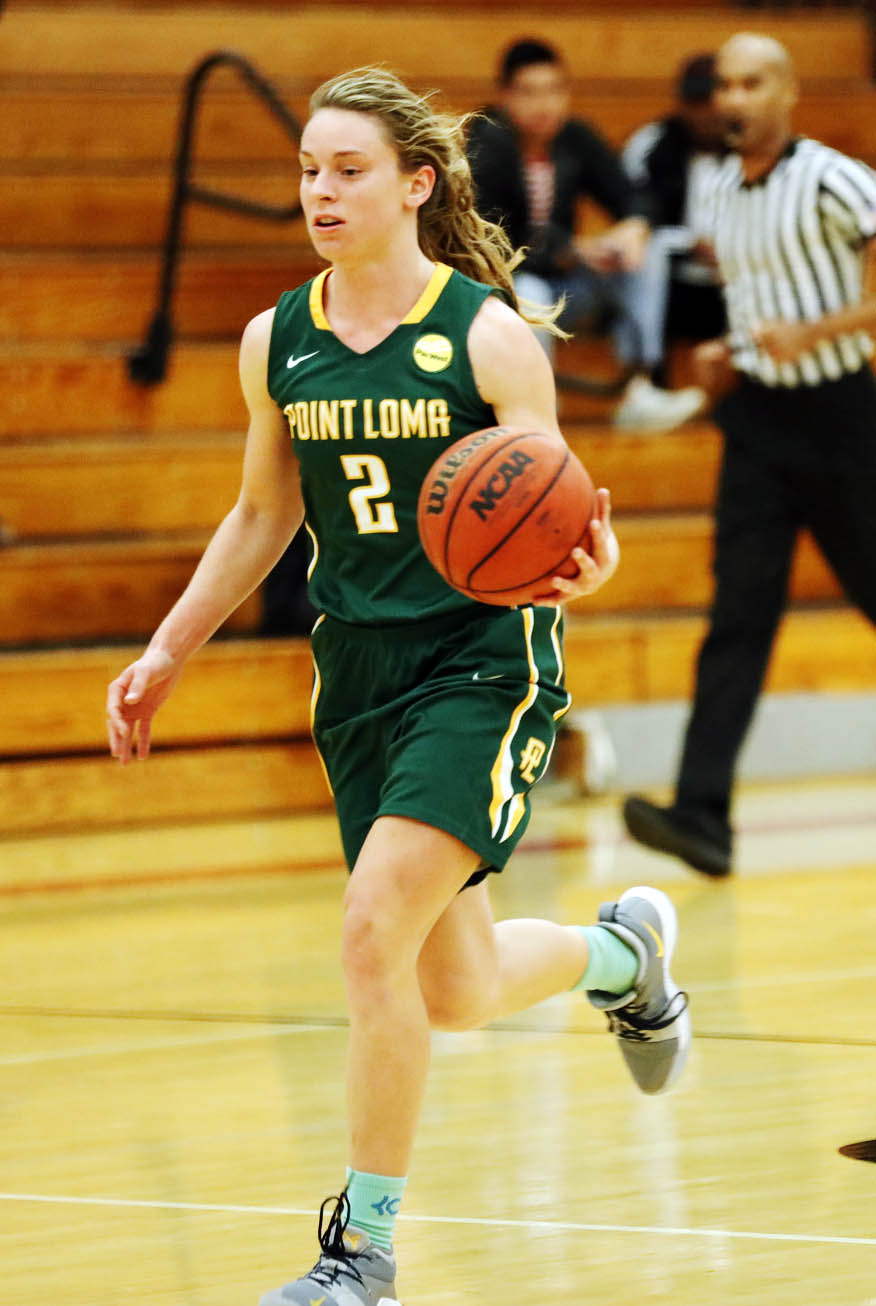 Azusa Pacific finished runner-up in the PacWest tournament to third-seeded Hawaii Pacific following a 75-68 setback in the championship game on March 9.
Both Hawaii Pacific (23-8) and Azusa Pacific (25-5) earned admission to the NCAA Division II tournament.
Azusa Pacific will be competing in the West Regionals tournament that tips off Friday, March 15, at UC San Diego. Semifinals are scheduled Saturday, March 16, followed by the championship game on Sunday, March 17, at 7 p.m.
A PacWest All-Academic selection in 2017-18, Schroeder played in 29 games, getting one start, as a sophomore while averaging 5.2 points and 3.3 rebounds. She scored a career-high 21 points in a road game at Chaminade and helped PLNU post a runner-up finish at the 2018b PacWest tournament.
As a freshman in 2016-17, Schroeder played in 16 games and averaged 1.4 points per game. She finished as part of a Sea Lions team that finished runner-up in the PacWest tournament and earned a berth in the NCAA West regional championships.
While attending BVHS, Schroeder participated in golf, tennis, basketball and track and field.
Sydney Peterson (Kent, Wash.) led PLNU in season scoring with a 15.3 scoring average, followed by Cara Liggins (Albuquerque, N.M.) with a 14.6 average. Liggins led the Sea Lions with an 8.4 rebounding average.
Additional photos courtesy of PLNU Athletics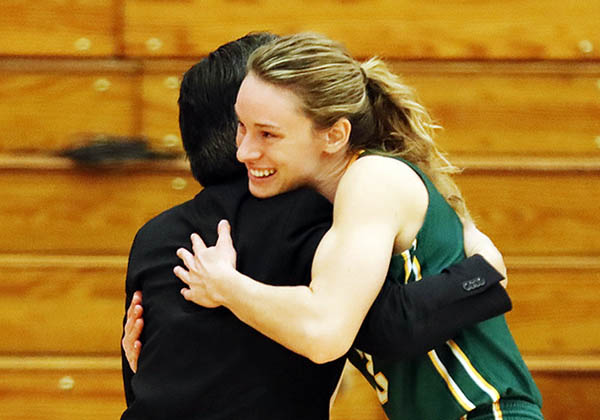 Community college basketball:
SWC men fall in SoCal regional semifinals
Winners of 16 consecutive games, the Southwestern College men's basketball team finally tasted defeat in the Southern California regional semifinals, coming up short by a 67-64 score to Fullerton on March 9 to end an otherwise standout 2018-19 campaign.
The Jaguars finished 25-5 overall after posting a perfect 10-0 conference season.
Tyler Simmons led SWC with 14 points in the loss to Fullerton while teammate Nathaniel Pearson dropped in 12 points. Marc Combs added 10 points for the Jaguars.
Southwestern and Fullerton were tied at 31 at halftime before the hosts won a 36-33 scoring battle in the second half.
Fullerton's Omajae Smith led all players on the court with 15 points.
Fullerton improved to 27-3 with the win.
Southwestern defeated visiting San Bernardino Valley, 92-82, in the second round of the regional playoffs on March 1.
The Jaguars held a narrow 40-39 lead at halftime before recording a nine-point scoring edge, 52-43, in the second half to win by 10 points.
Five SWC players scored in double figures, led by Marquavian Stephens with 18 points. Combs with 17 points and Pearson with 16 points. Jordan Cooke collected 13 points while Simmons tacked on 11 points.
Five SBV players scored in double figures, including three players with 14 points each: Damani Washington, Eric Hancik and K'Lon Williams.
Southwestern out-rebounded San Bernardino Valley 42-31 to win the battle of the boards.
The Jags topped the 100-point mark four times this season, scoring a game-high 114 points in a Nov. 16 home game against Miramar College. SWC also racked up 102 points at Mt. San Jacinto on Jan. 5, 107 points against visiting Imperial Valley on Jan. 23 and 103 points against visiting Grossmont on Feb. 20.
The Jaguars averaged 83.6 points per game and 40.3 rebounds per game through 30 games.
The SWC women's basketball team finished its season 15-11, 5-3 in conference play. The Lady Jaguars closed the season with a three-game winning streak but did not advance to post-season play.
Southwestern averaged 76.3 points per game and 49.3 rebounds per game through 26 games.
The Lady Jaguars ended the 2018-19 season with a 74-67 win at San Diego Mesa on Feb. 22. Satera Bates (Mount Miguel) led all scorers in the game with 19 points while SWC teammate Maya Robinson (Eastlake) dropped in 14 points.
The Southwestern roster was comprised of almost all local players from Mount Miguel, Sweetwater, Grossmont, Olympian, Eastlake, Otay Ranch, Santana, Morse, Montgomery and Helix high schools.
Playoff Photo Gallery by Russell Scoffin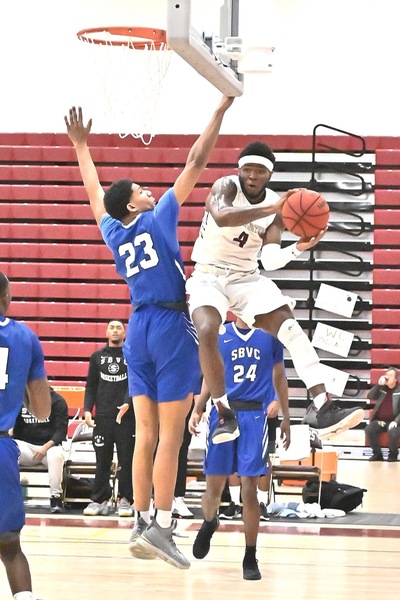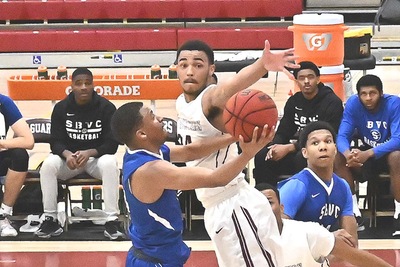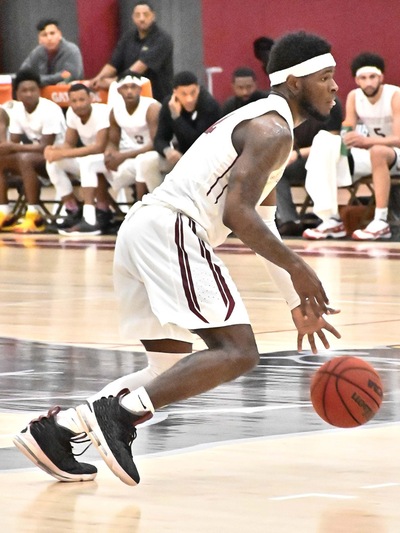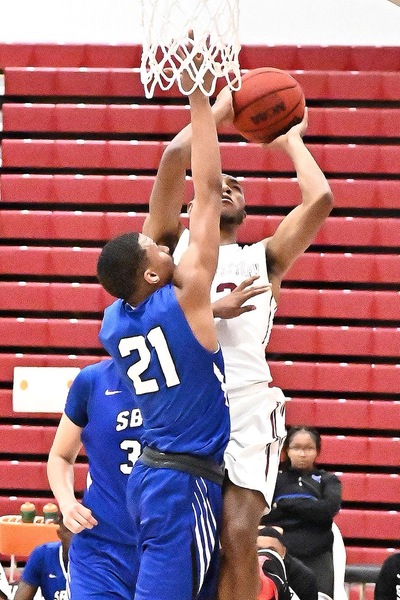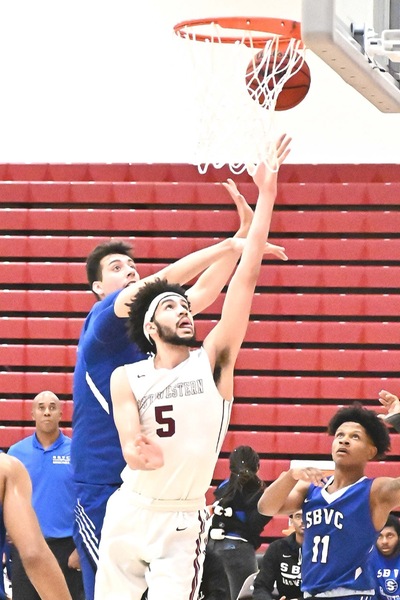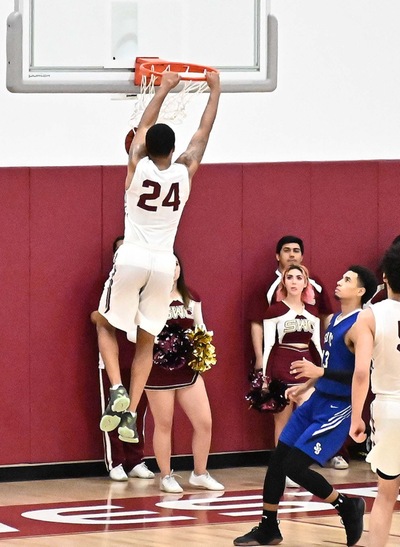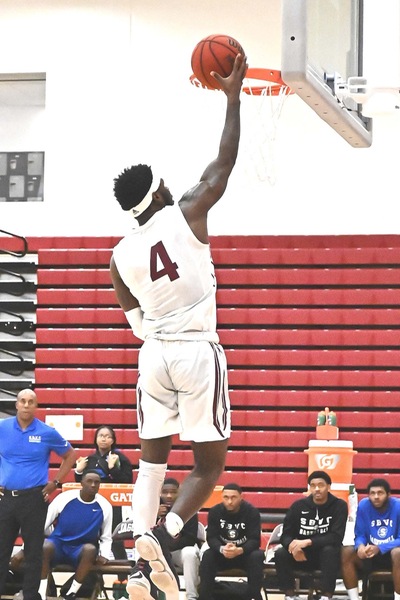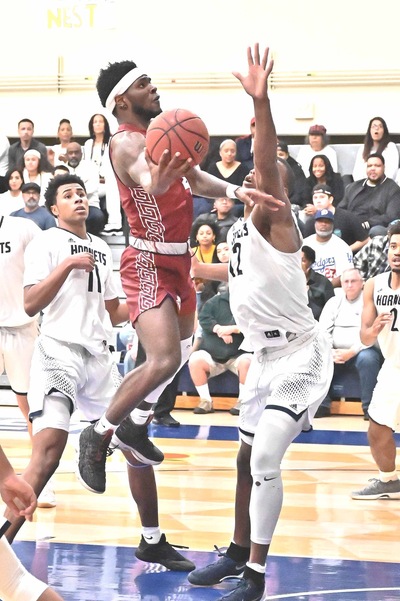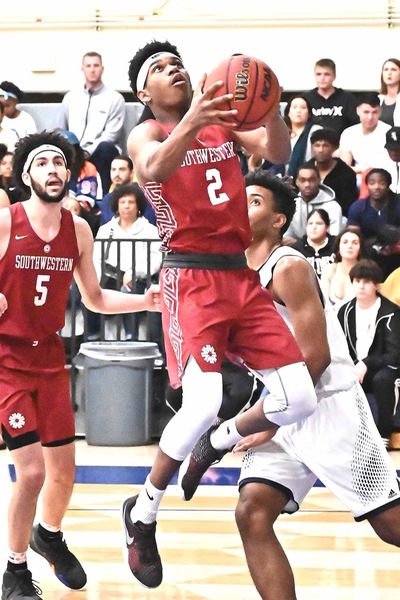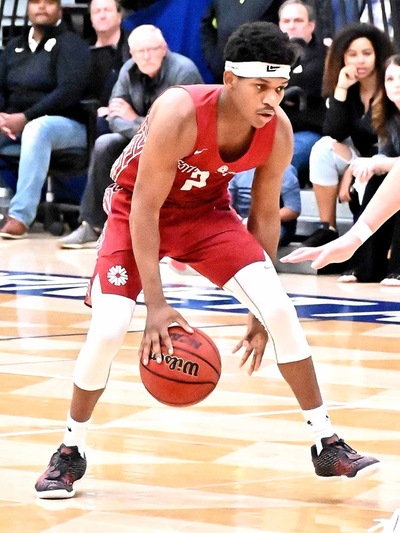 Women's photo gallery versus Grossmont