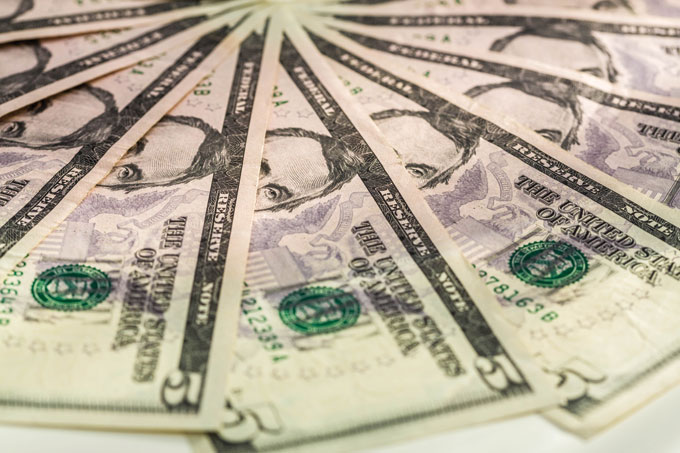 National City police are investigating how nearly $12,000 went missing from the National School District after an internal audit revealed discrepancies in the district's bookkeeping.
The department's investigations division is looking into possible embezzlement involving former administrative assistant Xochitl Mercado, said National City Police Chief Manuel Rodriguez.
Mercado most recently worked in the school district as an administrative assistant to Chris Carson, the district's assistant superintendent for business services.
Rodriguez said the police department started their investigation Sept. 22, 2017, a few days after the school district brought the matter to their attention.
According to a district source, Superintendent Leighangela Brady sent a memo to governing board members explaining that Mercado had resigned from her post after Carson and Director of Finance Erina Cowart had questioned her about irregularities in reconciling cash deposits. Brady went on to explain that Mercado eventually revealed to Carson she had borrowed money from cash deposits and intended to pay the money back.
At the time Brady's memo was written there was still an outstanding $1,000 even though Mercado had repaid some of the money. The superintendent's correspondence stated that in light of Mercado's "confession" the district then took steps to rescind the resignation and instead moved forward with Mercado's formal termination.
In follow up correspondence Brady told board members that upon closer examination of deposits handled by Mercado they found that more than $15,000 had not been deposited in a timely manner and more than $12,000 could not be reconciled.
Mercado said she was "blindsided" by the accusation and said she did not know anything about a district or police investigation, saying the first she heard of it was when she was contacted by a Star-News reporter Tuesday.
She said she was not terminated but instead gave her two weeks notice that she was leaving. If she was terminated she was not notified, Mercado added.
Officials with the school district human resources office said they would not confirm if Mercado was terminated because it was a personnel issue.
During the time she worked at the school district Mercado had lived in a one-bedroom studio she rented from National School District board member Brian Clapper.
Clapper said Mercado had been living there for about three years. He said he charged Mercado $800 a month for rent.
He said he was shocked to learn that Mercado was under police investigation.
"That surprised me," he said. "She's a wonderful lady with a wonderful family. She paid her rent on time, and they were just wonderful people and wonderful tenants."
Clapper said he does not know if Mercado had paid him rent with the money that was missing from the school district.
Clapper was forced to evict Mercado from his property last December as a result of several building code violations that required removal of tenants from the property.
Another board member, Barbara Avalos, said she was told by the district that some of the money that was unaccounted were funds she reimbursed the district relating to a conference she had attended.
"During the time the district was looking for the (missing) money, they found out that some of it was my money that I had given back (to the district)," she said. "I didn't even  know that she had taken that money."
Avalos said she repaid the district in cash and received a receipt from Mercado for the transaction but cannot remember the amount she paid.
Superintendent Brady declined to comment because of the on-going police investigation and referred all questions to the department.
According to National School District records Mercado first worked there as a school office assistant from 2006 through 2008, when she became a school administrative assistant until 2012. She left the district in June that year but returned in December as a school administrative assistant.
In 2016 she worked as an administrative assistant in the business services office, and left the district late last year.