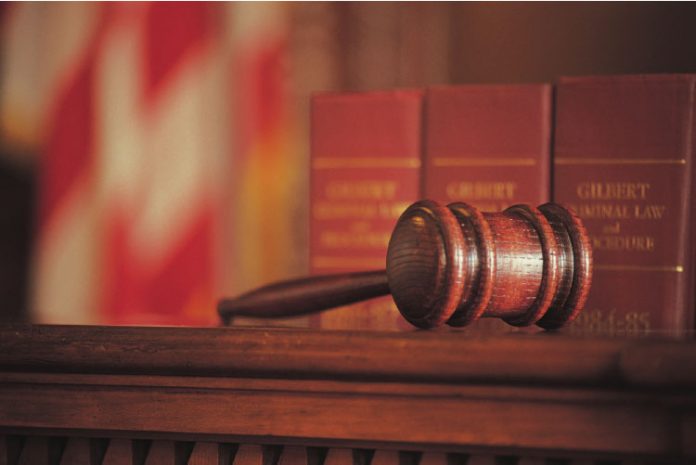 A driver was ordered April 3 to stand trial for murder in a case believed to be road rage following a traffic dispute that ended in Chula Vista with a rear-end collision.
About two dozen people attended the preliminary hearing of Rickey Vernon Smith, 60, who is accused of fatally stabbing the other driver, Horace Vernon Williams, 36, of San Diego, on Nov. 27, 2018.
Smith was driving a white truck and it was believed the road dispute began in National City with Williams, who was driving a silver SUV.
Witnesses told Chula Vista Superior Court Judge Stephanie Sontag that after Williams crashed into the back of Smith's truck, Smith got out of his vehicle, approached Williams in the driver's seat and apparently stabbed him 6-7 times.
Williams was stabbed in the chest, legs, and hand and the cause of death was multiple stab wounds, according to a witness from the San Diego County medical examiner's office.
The two cars ended up near the Chula Vista Golf Course around 9 a.m. on Sweetwater Road at Willow Street where they collided.
Elena Mora was the first witness and she testified she was running errands when she saw Smith run a red light. There was some type of traffic dispute between the drivers and she considered following them, but hoped it would end without her doing that.
Kevin Salinas Abru testified he saw Smith approach the silver car's driver. "There was a hand motion next to the window," said Abru, making a stabbing motion with his hands.
"I saw the Nissan van driver went out with a lot of blood," said Abru.
Smith's attorney, Bryan Watkins, contended that Williams threw the first punch. Smith was "extremely frightened after the individual punched him," said Watkins.
Smith has had a previous brain injury and fighting could result in serious medical problems, said Watkins.
Deputy District Attorney Mackenzie Harvey presented five witnesses. Smith received a June 27 trial date and a status conference is set for April 22.
Smith has been in the George Bailey Detention Facility on $2 million, but his attorney will be presenting a bail reduction motion later this week before Sontag. He has pleaded not guilty.
Williams' fiancée, Sasha Martinez, made a statement to KNSD-TV (Channel 7) after the hearing ended. "He followed him, and he charged at him and all of this could have been easy just by letting him go, and he didn't," she said.
"He decided to end his life for a senseless act, and now my daughters won't have their father at all," said Martinez tearfully. "He was a good man."
Williams' funeral was held at St. Michael's Catholic Church in Paradise Hills on Dec. 12. He is survived by Martinez, five daughters, his parents, and brothers.