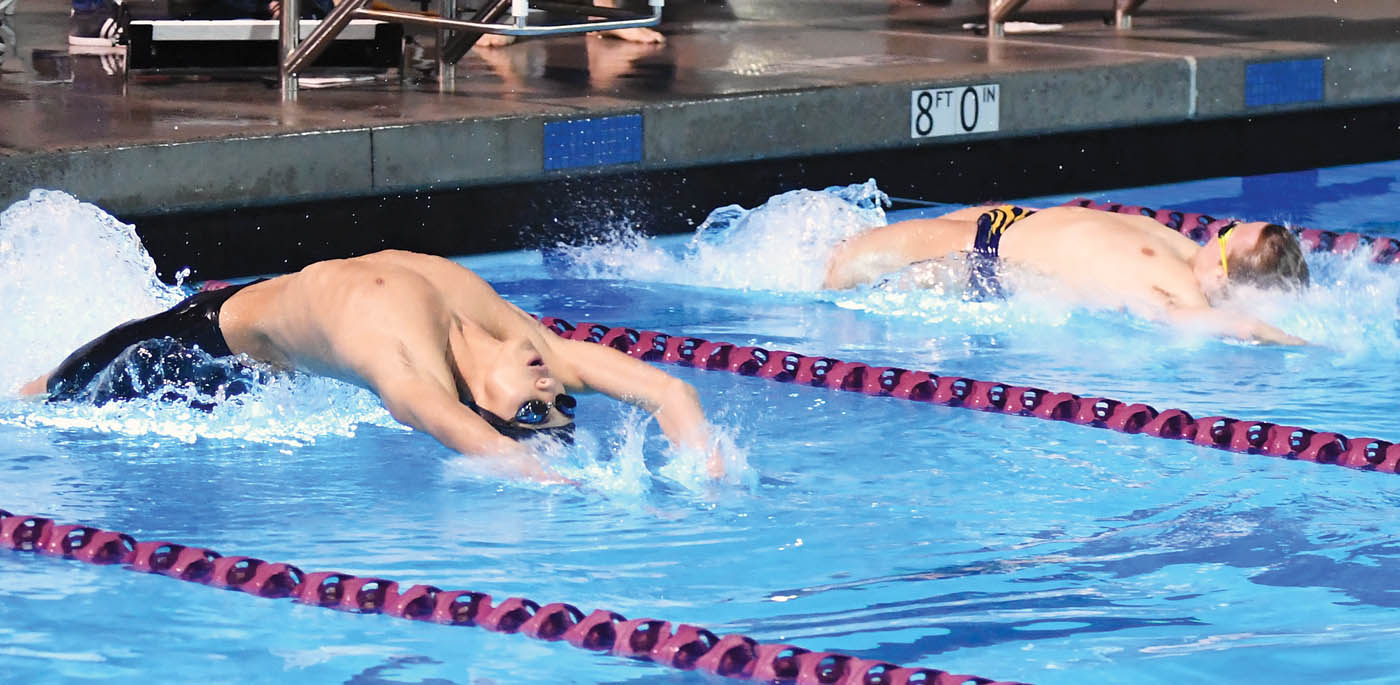 Olympian High School's swim and dive team is soaring at the moment just as their nickname would suggest.
The Eagles improved to 4-0 in dual meet competition, 2-0 in Mesa League, following an impressive sweep of Bonita Vista March 11 at the Southwestern College pool.
Olympian won the boys meet by a score of 105-55 and captured the girls meet 107-71.
OHS head coach Zach Bradley is obviously elated by his team's strong start to the season.
"Each meet is about challenging yourself," Bradley told his team after its latest win. "Sometimes you've just got to go for it. It's been amazing so far; we want to continue the momentum. This team is the most together we've had at Olympian. They're in it for one another."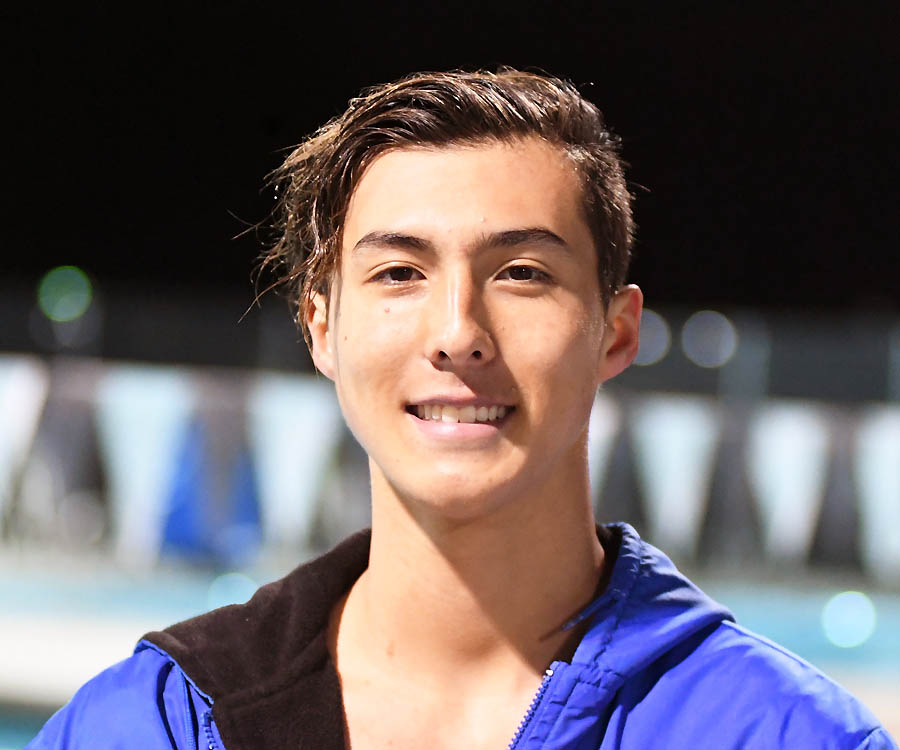 Shane Sebree and Annika Ongteco both won four events in the dual meet victory against Bonita Vista.
Sebree doubled in winning the 500-yard freestyle (5:27.65) and the 100 backstroke (1:04.40). He also was part of winning relays in the 4×50 medley (1:59.07) and 4×100 freestyle (3.53.63).
Sebree's best time last season in the 500 free was 5:09.
"My goal is to beat my time in the 500," he said. "Hopefully I can drop 30 seconds by the end of the season."
Ongteco won the 200 individual medley (2:31.95) and 100 backstroke (1:04.81). She also was part of two winning relays as the Lady Eagles timed 2:11.44 in the 200 medley relay and 4:16.35 in the 400 freestyle relay.
Olympian captured first-place finishes in 10 of the 12 boys events and six of the 12 girls events.
Nathaniel Cabrera doubled in winning the 200 IM (2:11.63) and 100 breaststroke (1:06.81) while Diego Vasquez won the 200 free (2:17.68) and Caeleb Collins won the 100 butterfly (1:11.09) events.
Diego Munguia took first place in the boys diving competition.
The Eagles swept all three relay events, swimming unopposed in the meet-ending 400 freestyle. The Eagles won the 200 free relay in 1:52.41.
Sara Gracia won the 100 butterfly (1:11.44) to buttress the Lady Eagles in the scoring department.
The Eagles are coming off a season in which they placed runner-up to resident powerhouse Eastlake in both the boys and girls league finals.
Olympian opened the season with non-league wins over Mt. Miguel and Monte Vista before topping Mater Dei Catholic to open league competition.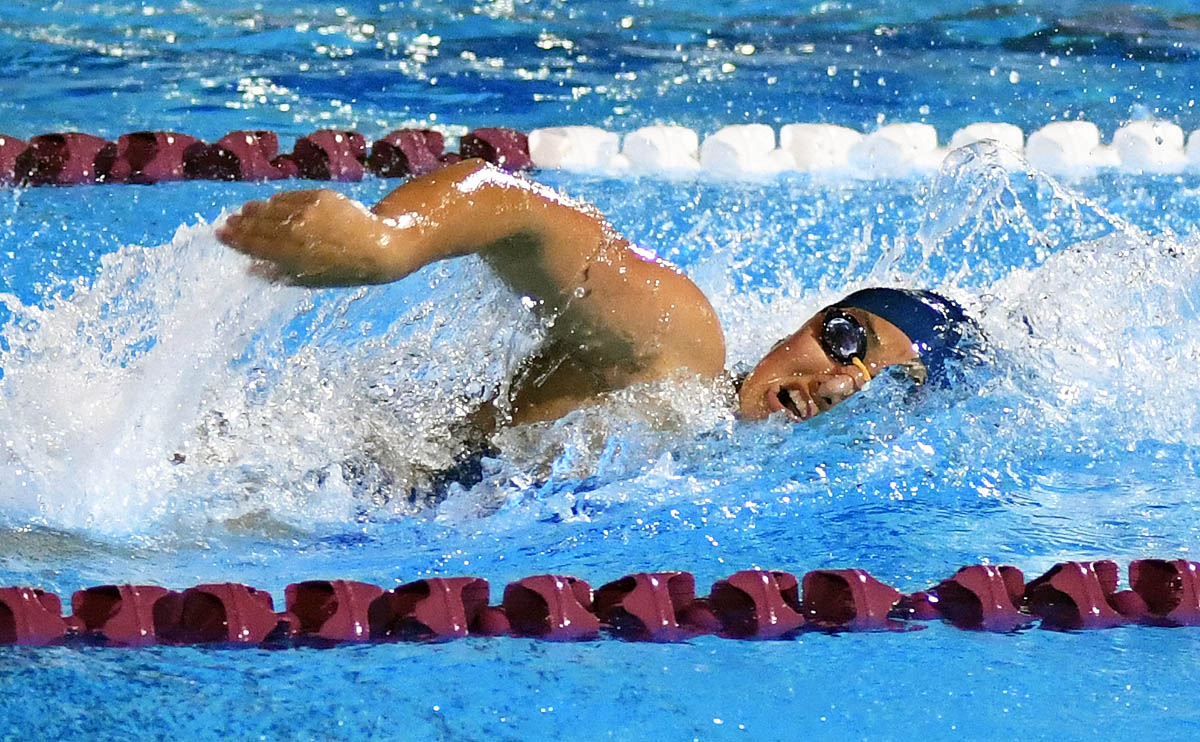 Fast lane
Bonita Vista's Paola Castillo doubled in winning the girls 200 freestyle (2:00.47) and 500 freestyle (5:20.25). She also helped her team win the 4×50 freestyle relay in 1:58.50.
Castillo won both individual events at last year's league finals, timing 1:55.18 in the 200 free and 5:07.41 in the 500 free.
SOFTBALL:
Mesa League — Mater Dei Catholic (6-0), Bonita Vista (4-1-1), Hilltop (5-2), Eastlake (4-2), Otay Ranch (4-3), Olympian (4-2). South Bay League — Mar Vista (5-1), San Ysidro (5-2), Sweetwater (2-6), Montgomery (1-4), Southwest (0-4), Castle Park (0-4), Chula Vista (0-5).
BASEBALL:
Mesa League — Eastlake (6-1), San Ysidro (8-2), Bonita Vista (4-3), Hilltop (2-4-1), Montgomery (2-4), Chula Vista (2-6), Otay Ranch (0-6). South Bay League — Mater Dei Catholic (5-1), Mar Vista (6-2), Olympian (6-2), Southwest (4-5), Sweetwater (3-4), Castle Park (2-4-1).