The Victory Christian Academy boys basketball team has to be enjoying its new home in the Metro Conference's South Bay League this season.
The Knights are off to a 2-0 start in league play following lopsided wins over Southwest (102-40 on Jan. 4) and Sweetwater (84-44 last Friday).
Tougher opponents await down the line but 19th-ranked Victory Christain appears ready for the challenge.
"The adjustment to the new league has been a business mindset from our boys," VCA coach Jonathan Ramirez said. "They have played a very tough pre-season schedule filled with a lot of tough Division I and Division II teams that allowed our players to be prepared for the South Bay League. We focus on one practice, one game at a time, as we are focused on "US" being the best teammates, students and people on and off the court.
"Our goal is first to be Metro South Bay League champs and then to make a strong push in the playoffs to get back to the CIF championship and win the CIF championship as we fell short last season losing in the CIF finals.
"We have a special group of freshman — Isaiah Owens, Jayden Grey, Mason Zennedj — and talented junior Derek Edmond and the glue of our team in our seniors (Quinton Richardson, Anthony Contreras, Isaiah Tabares) who have come together for one cause and that is to play for each other and the name on their jerseys."
Gray dropped in 22 points and Owens scored 20 points in the win over Southwest in the league debut for the Knights while Richardson contributed 19 points.
Owens and Edmon both had nine rebounds while Gray had 11 assists and eight steals.
Victory Christian Academy is the top-ranked team in the section's Division III tier and overwhelmed Sweetwater with its defensive game by taking a 20-2 lead after the first quarter and 54-19 lead at halftime.
Everything was fast, fast, fast for the Knights, who netted 25 steals and 26 rebounds.
Edmond keyed VCA with 25 points while Owens contributed 18 points. Richardson and Contreras both had 12 points.
Gray had six rebounds while Owens and Edmond both had five boards. Contreras had seven steals while Edmond had six.
Section hoops rankings starting to tighten up at midseason
Browsing through the San Diego Section basketball rankings, there are a lot of teams — boys and girls – with outstanding records as we approach the midpoint of the 2022-23 season.
La Jolla Country Day tops the girls section rankings with a near perfect 16-1 record while second-ranked Westview is 14-2. Not far behind are No. 3 Poway and No. 4 Mater Dei Catholic, both at 12-2, and No. 5 Bonita Vista at 11-7.
Teams with solid records are sprinkled deep down the rankings. For instance, Imperial with a 14-3 record is ranked 11th while San Diego with a 15-1 record is ranked 13th. At 13-4, Our Lady of Peace is ranked 17th while Otay Ranch (9-2) is ranked 24th. At 14-3, Steele Canyon is ranked 26th while Oceanside (10-2) is ranked 27th.
A lot of good teams. The section playoff seedings should be interesting, to say the least
On the boys side, it looks to be very competitive down the stretch run with the top eight ranked teams all possessing lopsided win-loss records.
St. Augustine continues to hold down the No. 1 section ranking with a 14-3 record with Carlsbad right behind in the No. 2 slot with a 14-4 record. Mater Dei Catholic entered the week ranked No. 3 with a 15-3 record, with 15 wins being the most posted in the section thus far along with No. 31 West Hills (15-2) and No. 18 Coronado (15-5).
Overall, the Metro Conference continues to have a strong presence in the boys rankings with three teams among the top 10 teams, five teams in the top 20 and seven in the top 25.
Montgomery (14-3) is ranked No. 6 while San Ysidro (8-7) is ranked No. 10. Otay Ranch (11-6) is ranked No. 14, Victory Christian Academy (11-5) is ranked No. 19, Bonita Vista (10-7) is ranked No. 24 and Eastlake (11-5) is ranked No. 25.
Again, the section's depth is somewhat astounding with a 15-2 Lincoln squad ranked No. 15 and a 13-1 Clairemont team ranked No. 36.
Mater Dei Catholic and Montgomery are both off to 2-0 Mesa League starts. The Crusaders tipped recorded victories against Eastlake (67-58 on Jan. 4) and Bonita Vista (88-56) last Friday.
Eastlake senior Jared Pamintuan led all scorers in the Jan. 4 game with 25 points while junior Josiah Jefferson topped Mater Dei with 17 points with a team-high 10 rebounds.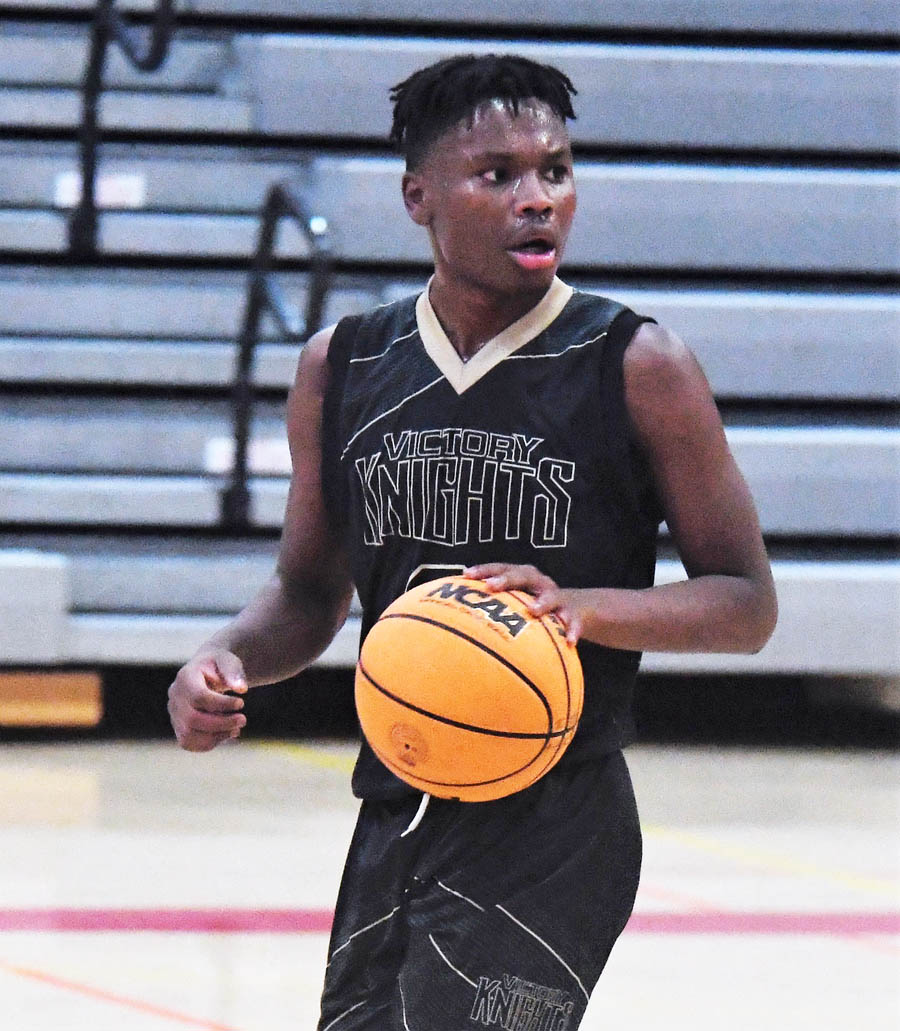 SAN DIEGO SECTION BASKETBALL RANKINGS
Top 40 Boys Teams
(MaxPreps through Jan. 9)
1. St. Augustine 14-3
2. Carlsbad 14-4
3. Mater Dei Catholic 15-3
4. Torrey Pines 12-5
5. San Diego 11-5
6. Montgomery 14-3
7. Santa Fe Christian 13-3
8. El Camino 12-4
9. La Costa Canyon 8-7
10. San Ysidro 8-7
11. Del Norte 8-5
12. Mission Bay 13-5
13. La Jolla Country Day 10-6
14. Otay Ranch 11-6
15. Lincoln 15-2
16. Mission Hills 10-7
17. Clairemont 13-1
18. Coronado 15-5
19. Victory Christian Academy 11-5
20. Poway 10-7
21. Rancho Buena Vista 12-4
22. University City 10-5
23. Madison 10-4
24. Bonita Vista 10-7
25. Eastlake 11-5
26. San Marcos 9-8
27. Helix 8-10
28. Rancho Bernardo 8-8
29. Scripps Ranch 8-8
30. Hoover 9-7
31. West Hills 15-2
32. Bishop's 11-7
33. High Tech High San Diego 11-4
34. Sage Creek 7-6
35. Mt. Carmel 8-8
36. Clairemont 13-1
37. Canyon Crest Academy 10-5
38. Olympian 9-5
39. Ramona 8-8
40. Vincent Memorial 9-3
Metro-Mesa League Standings
League/Overall
Mater Dei Catholic 2-0, 15-3
Montgomery 2-0, 14-3
San Ysidro 1-0, 8-7
Otay Ranch 1-1, 11-6
Eastlake 0-1, 11-6
Bonita Vista 0-2, 10-7
Olympian 0-2, 9-5
Metro-South Bay League Standings
League/Overall
Victory Christian Academy 2-0, 11-5
Hilltop 1-0, 4-12
Mar Vista 1-1, 11-6
Sweetwater 1-1, 3-13
Southwest 1-1, 4-13
Chula Vista 0-1, 10-4
Summit League Standings
League/Overall
HTH Chula Vista 2-0, 10-9
O'Farrell Charter 2-1, 2-15
So. California Yeshiva 0-1, 2-8
Preuss UCSD 0-2, 3-7
Patriot League
Non-League
Wednesday, Jan. 4
Bayfront Charter 41, Ocean View Christian Academy 33
League
Friday, Jan. 6
Bayfront Charter 43, Liberty Charter 41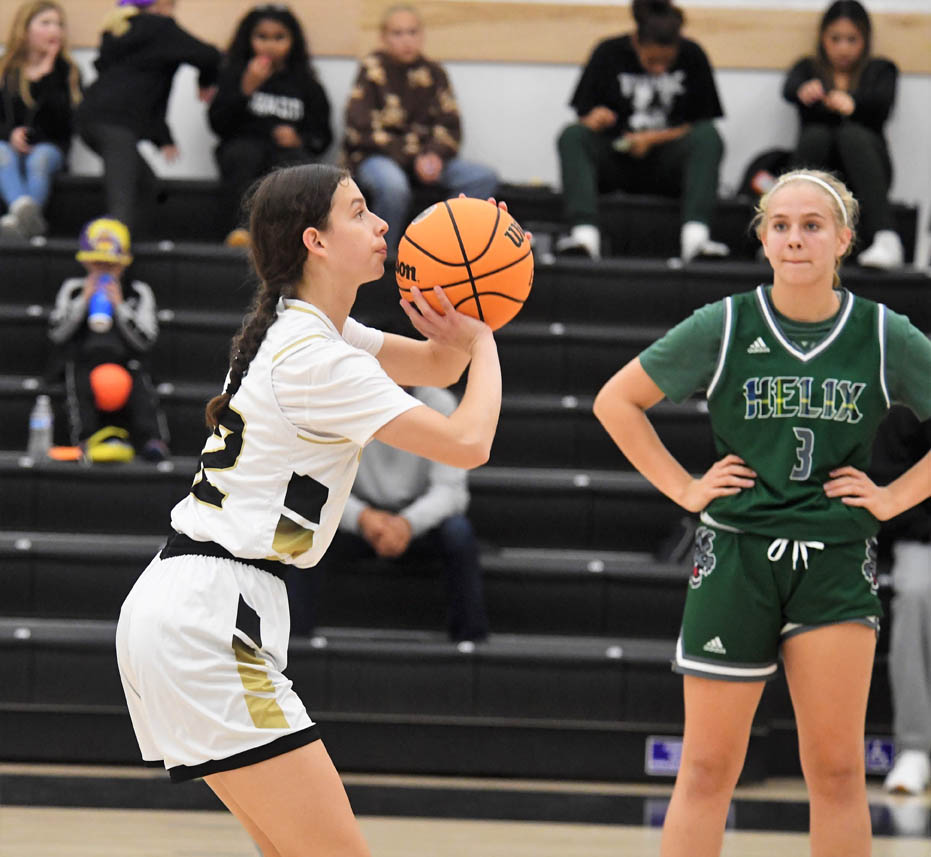 Top 40 Girls Teams
(MaxPreps through Jan. 9)
1. La Jolla Country Day 16-2
2. Westview 14-2
3. Poway 12-2
4. Mater Dei Catholic 12-2
5. Bonita Vista 11-7
6. Rancho Bernardo 16-1
7. Mt. Miguel 7-6
8. Del Norte 11-5
9. Mission Hills 5-6
10. Carlsbad 13-4
11. Imperial 14-3
12. Scripps Ranch 12-4
13. San Diego 15-1
14. Olympian 10-8
15. Mt. Carmel 12-8
16. Francis Parker 9-4
17. Our Lady of Peace 13-4
18. El Capitann 14-5
19. Torrey Pines 11-6
20. Cathedral Catholic 6-9
21. Fallbrook 11-6
22. Holtville 10-7
23. St. Joseph Academy 10-9
24. Otay Ranch 9-2
25. San Marcos 9-8
26. Steele Canyon 14-3
27. Oceanside 10-2
28. Helix 11-4
29. Granite Hills 12-5
30. La Costa Canyon 6-9
31. Morse 10-5
32. Ramona 10-5
33. Montgomery 8-6
34. El Cajon Valley 9-5
35. Palo Verde 10-7
36. Monte Vista 10-4
37. Central Union 10-8
38. Eastlake 7-7
39. San Dieguito Academy 7-6
40. Sage Creek 9-8
Metro-Mesa League Standings
(Through Jan. 10)
League/Overall
Bonita Vista 1-0, 11-7
Mater Dei Catholic 0-0, 12-2
Olympian 0-0, 10-8
Otay Ranch 0-0, 5-10
Eastlake 0-1, 7-7
Metro-South Bay League Standings
League/Overall
Montgomery 0-0, 8-6
Chula Vista 0-0, 8-12
Victory Christian Academy 0-0, 5-11
San Ysidro 0-0, 1-8
Metro-Pacific League Standings
League/Overall
Southwest 0-0, 4-4
Mar Vista 0-0, 3-7
Hilltop 0-0, 2-11
Sweetwater 0-0, 1-12
Castle Park 0-0, 0-15
Pioneer League Standings
League/Overall
Horizon Prep 2-0, 8-3
Chula Vista Learning Community Charter 1-1, 1-8
Ocean View Christian Academy 0-1, 6-2
Mountain Empire 0-1, 2-6
School for Entrepreneurship & Technology 0-0, 1-1