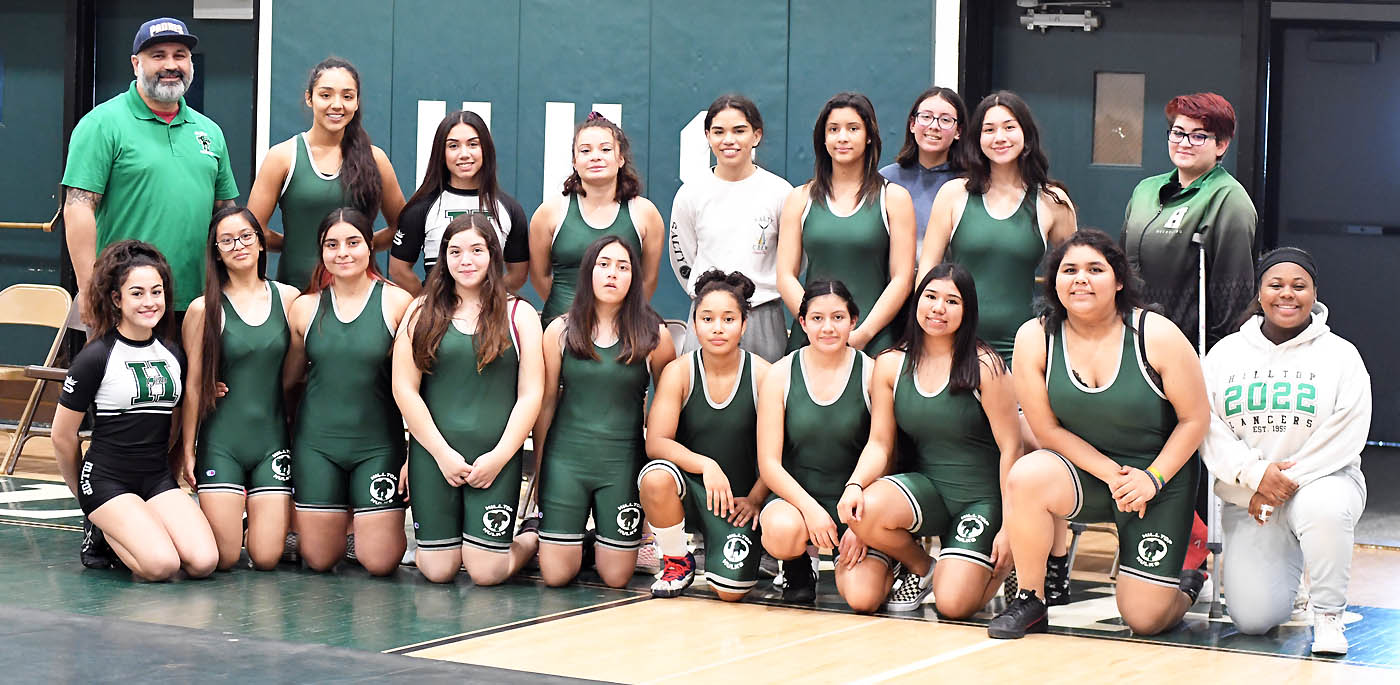 The growth of high school girls wrestling within the San Diego Section is made apparent by the need for two divisional tournaments and a separate state-qualifying event this season.
San Ysidro High School is scheduled to serve as host site for the Division I girls championship tournament on Feb. 8. Santana High School is scheduled to serve as the host site for the Division II girls championship tournament.
Steele Canyon High School is set to host the girls San Diego Masters state-qualifying tournament on Feb. 14.
Previously, a single tournament served as the divisional championship and state-qualifying event.
The growth of girls wrestling can also be attested to by the increasing number of gender-specific regular season tournaments.
Steele Canyon hosted the Cougar Classic Jan. 18. The entry field included an impressive 44 teams and 208 wrestlers.
Clairemont topped the chart with 119 points, followed by Valley Center with 114 points, Eastlake with 80 points, San Pasqual with 78 points, West Hills with 77 points, Rancho Buena Vista with 75.5 points, Brawley with 70.5 points, Hilltop and Mar Vista with 70 points and Steele Canyon with 65 points in 10th place.
Olympian (12th place, 47 points), Castle Park (13th place, 45 points) and Otay Ranch (15th place, 37 points) all finished among the top 20 teams.
Other South County participants included Bonita Vista and Mater Dei Catholic.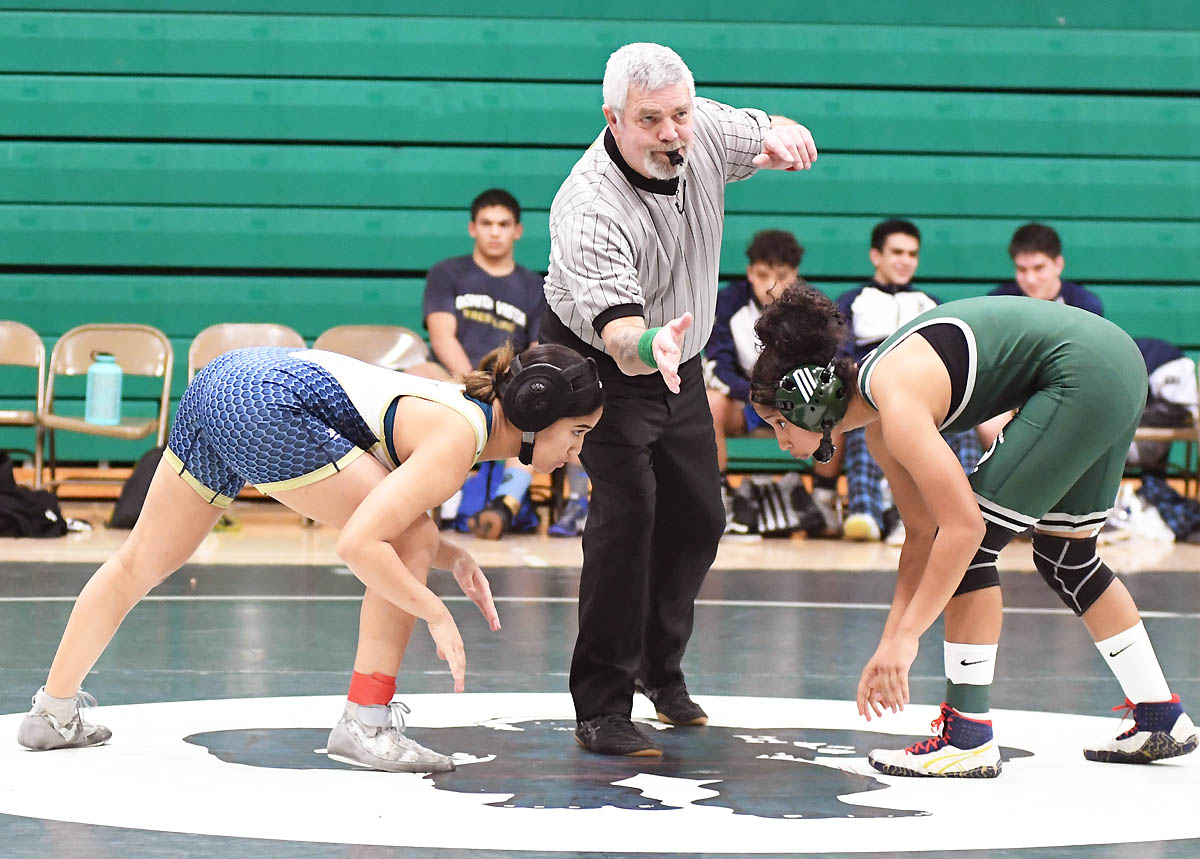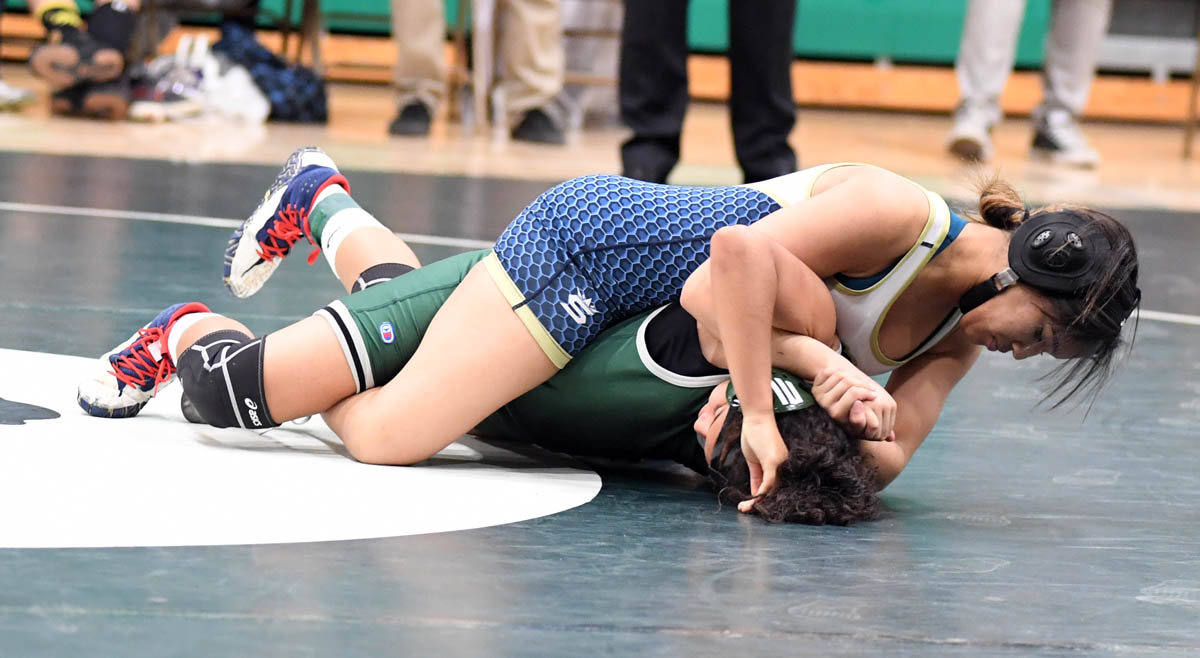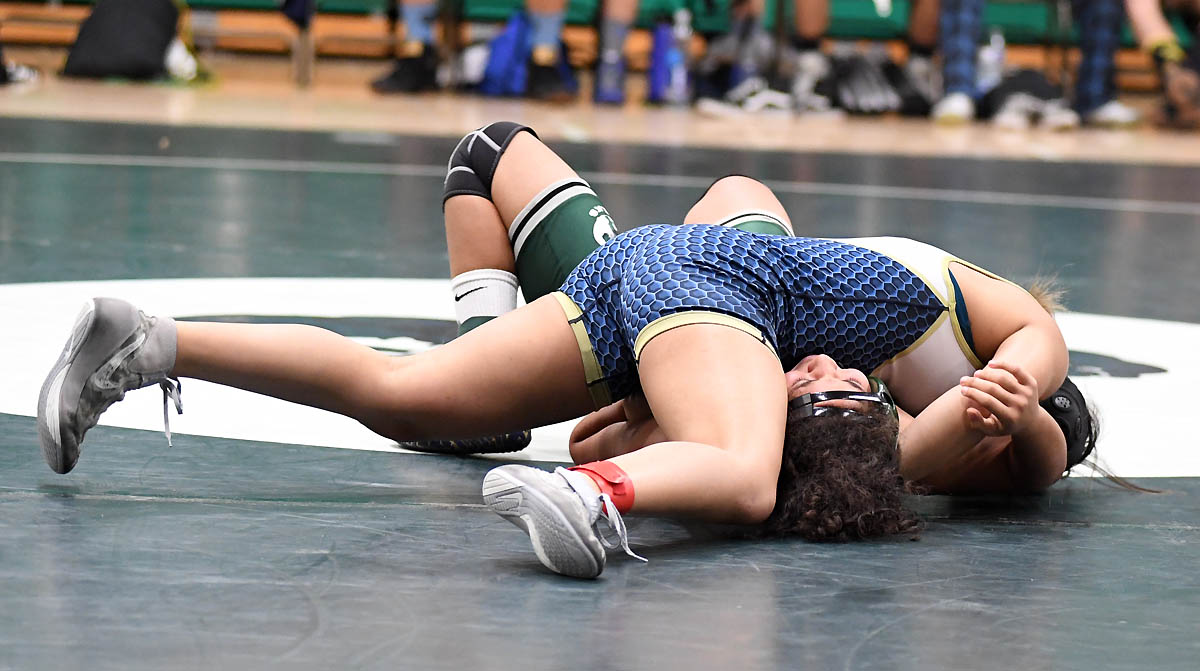 Mar Vista's Anya Rodriguez captured the 128-pound weight class championship while Eastlake's Madelyn Mones (103), Hilltop's Valerie Gurule-Metzig (108), Olympian's Makenna Harbin (123), Mar Vista's Nuonnettra Karin Kanzaki (139) and Eastlake's Sabrin Farha (152) all finished second in their respective weight classes.
Rodriguez won her finals match by a second-period pin.
In a show of diversity and depth, wrestlers from 10 schools won gold medals. Overall, 18 schools were represented in the finals.
South County medalists draped the awards stand.
Otay Ranch's Kayla Tolentino (118), Castle Park's Milagros Aguilar (162) and Eastlake's Ciera Fletcher (191) all finished third in their weight classes.
Fourth-place finishers included Hilltop's Isabella Gurule-Metzig (113) and Kayleen Segovia (128), Mar Vista's Mary Cincotta (133) and Castle Park's Ayianna Fernandez (152).
Hilltop's Samantha Valazquez (128) placed fifth.
Other weekend tournaments included the Lady Eagles Invitational Dec. 7 at Olympian High School, Lady Chieftains Invitational Dec. 14 at Clairemont High School, Queen of the Lake tournament Jan. 4 at Eastlake High School and Queen of the Mat Invitational Jan. 25 at Brawley High School.
Olympian finished second among the 19 teams at the Queen of the Mat Invitational while Eastlake finished sixth, Mar Vista finished eighth and Bonita Vista finished 11th.
Olympian's Yesenia DeGuire won the 113-pound individual championship while Rodriguez captured the 128-pound weight class title. Farha claimed the 145-pound individual championship.
Bonita Vista's Blayne Lopez-Griggs finished second at 123 pounds while Olympian's Auica Vargas finished second at 152 pounds.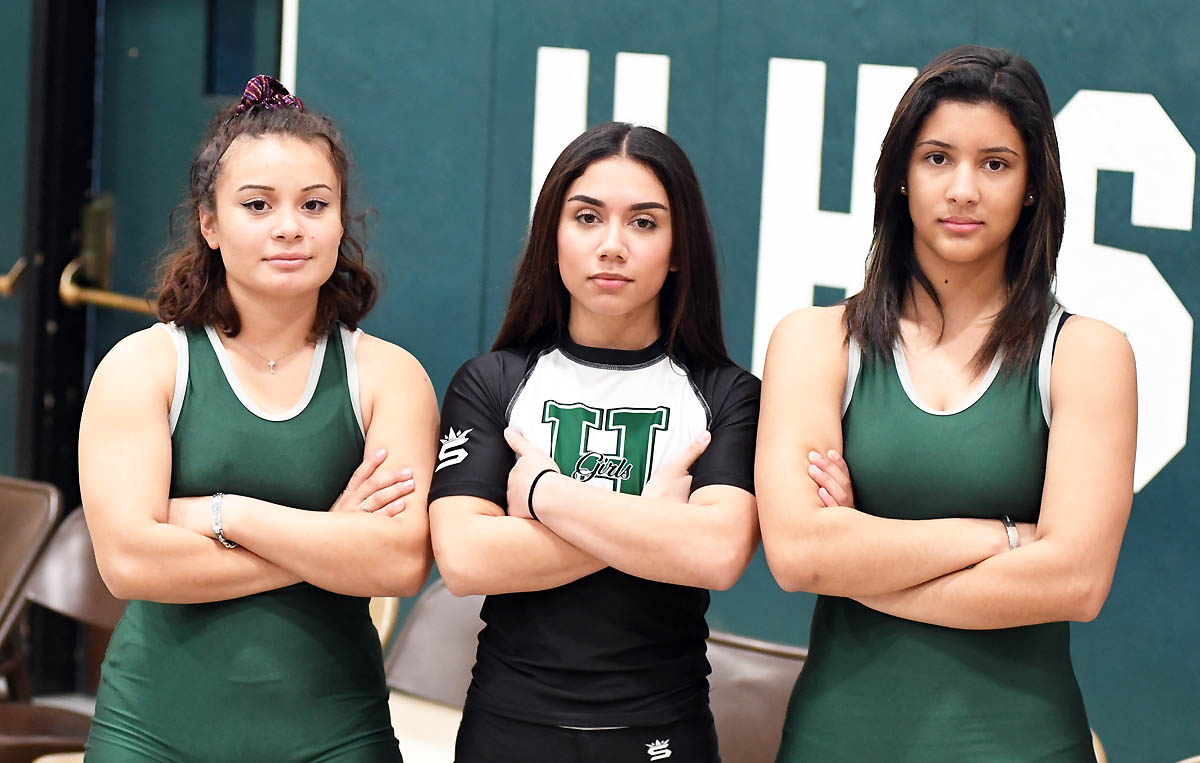 Olympian recorded six third-place finishers: Alyssa-Joy Damaso at 108 pounds, Harbin at 123 pounds, Katherine Martinez at 128 pounds, Alisa Amelina at 133 pounds, Celina Esquer at 139 pounds and Angelina Leal at 237 pounds.
Additionally, Eastlake's Isabella Lamadrid (113) and Olivia Gaskill (139) and Olympian's Cerise Alca (145) and Leilai Johnson (172) all finished fourth in their weight divisions.
Brawley won the team title with 235 points; Olympian finished runner-up with 185 points. Eastlake finished the tournament with 53 points while Mar Vista tallied 32 points.
Moreno Valley (third,120 points), Steele Canyon (fourth, 106 points) and Clairemont (fifth, 102 points) rounded out the top five team finishers.
As another signal of growth, the Metro Conference will hold its inaugural championship tournament on Friday, Jan. 31, at Montgomery High School. About 80 wrestlers are expected to compete – on par with the entire CIF tournament field about eight years ago.
Start time is 4 p.m.
DeGuire, a defending section champion, could be in line to become Olympian's most decorated female wrestler. She currently has a 20-2 record with 19 pins and is looking to chart a return trip to the state meet, which should be a little more challenging with the new postseason qualifying format.
She finished 2-2 at last year's state tournament.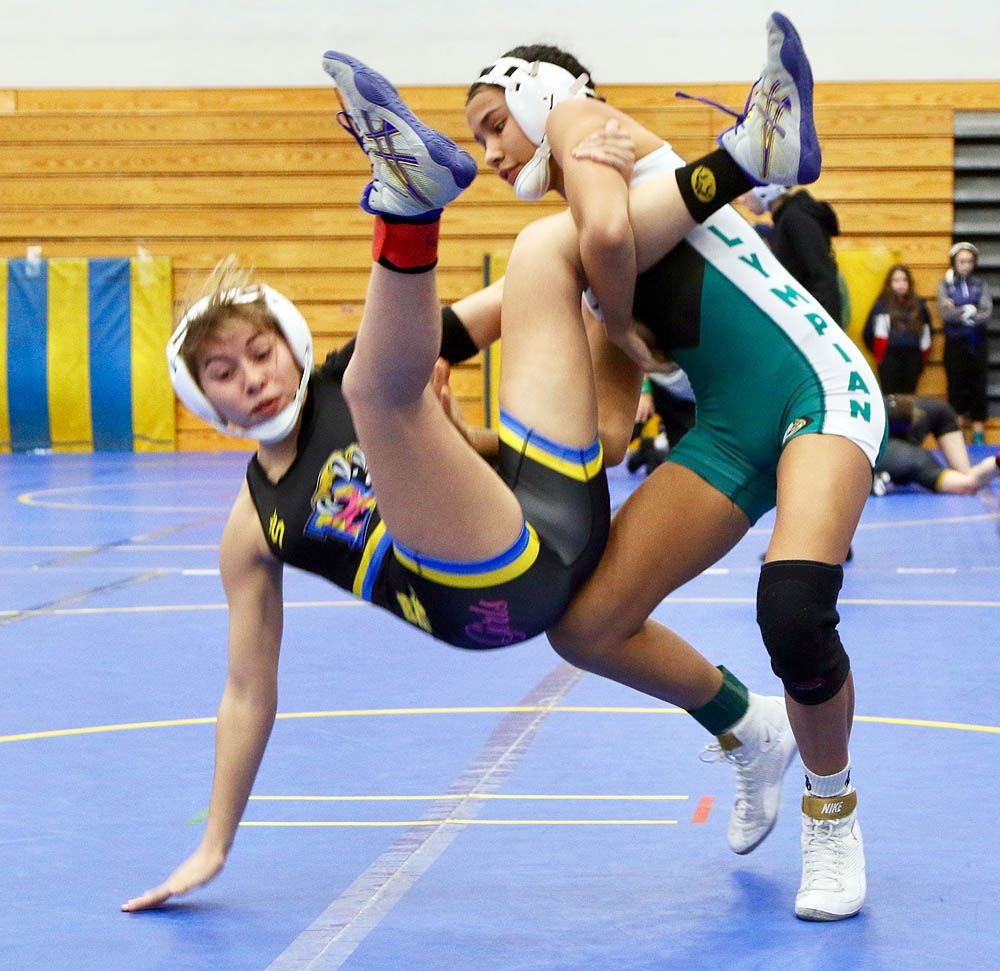 CIF roll call
The Division I entry field includes teams representing Chula Vista, Eastlake, Olympian, Otay Ranch, San Ysidro and Sweetwater high schools from the Metro Conference.
The Division II entry field includes teams representing Castle Park, Hilltop, Mar Vista, Montgomery and Southwest high schools from South County.
The top four place-winners in each weight class at the two divisional tournaments will advance to the Masters tournament.
The top three place-winners at the Masters tournament qualify to compete at the state tournament Feb. 27-29 in Bakersfield.
The top four place-winners in each weight class at the two divisional and Masters tournaments will be awarded medals.
Hilltop looks to make a dent in the team standings with more than 20 wrestlers on its team.
On an individual note, Castle Park's Jasmin Rodriguez has set a single season school record with 20 wins. In fact, the Lady Trojans have four grapplers who have combined for 50 wins. Rodriguez is 20-9 while Fernandez is 13-4. Aguilar is 13-8.