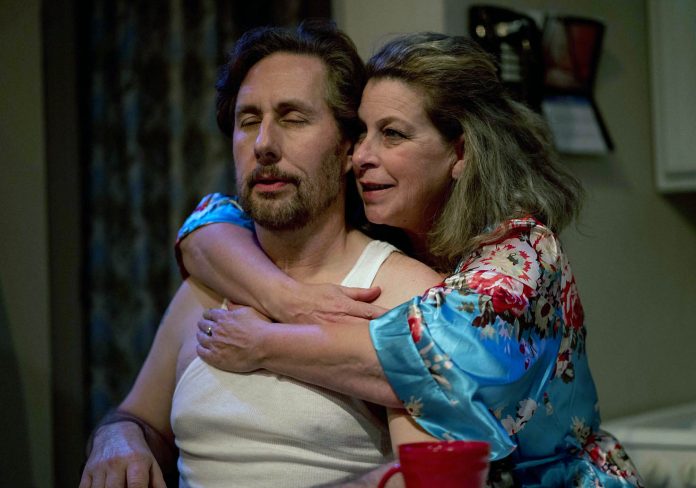 Appropriate for February, the Valentine month, "Frankie & Johnny in the Clair de Lune" at OnStage Playhouse is a dark, romantic comedy about two people who spend a night together for the first time.
Frankie, a waitress, has given up on finding a love relationship. The new cook at the restaurant has set his sights on Frankie, alternating between being romantic and off-putting. The two have a history of bad luck connecting with others, but have a chance on this evening to change the course of their lives.
Even though there are only two characters in the play, the actors are able to keep the viewers' full attention as they watch the turbulent scenes unfold, wondering if the couple is able to progress in their relationship or lose their opportunity.
As Frankie, actor Teri Brown makes herself vulnerable in a heartfelt role that she plays to the fullest. It was a pleasure to see Teri, the ever-stalwart artistic director of OnStage, perform.
Charles Peters, as Johnny, brings a complex character to life. Both actors completely inhabit their characters in challenging roles.
Director Jennifer Peters maintains a tension throughout the play. The actors are continuously in action, including during their love-making and while cooking.
The set, designed by Duane McGregor, worked well with the atmosphere of the play. The costume design by Pam Stompoly-Ericson is unforgettable. Also, kudos go to producer Ashley Gardner; assistant director Vanessa Provencio; light designer Chad Oakley; and sound designer Steven Murdock.
The music of Bach and Debussy becomes an integral part of the theme of the show.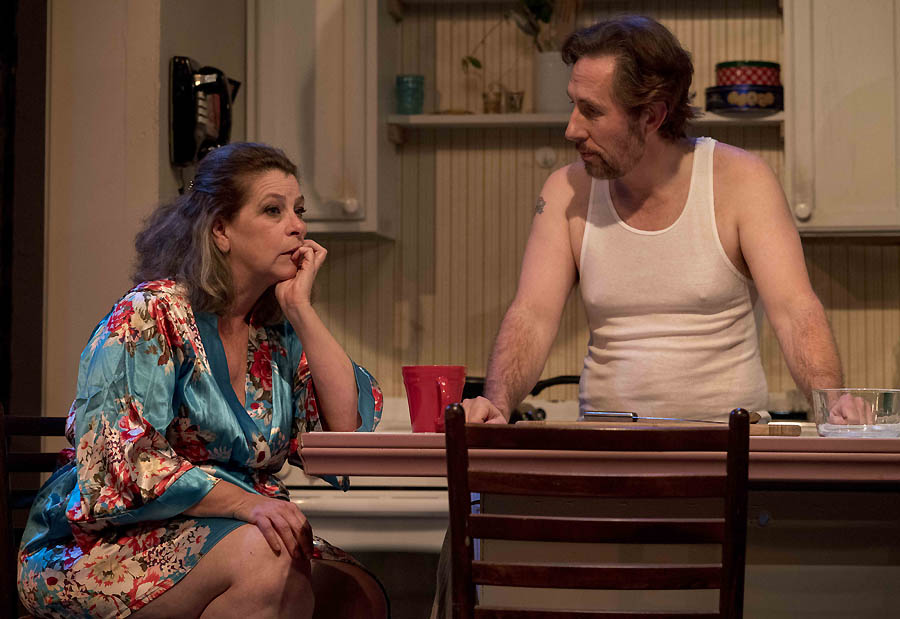 Will love conquer all in OStage Playhouse's current production? Courtesy photo
Playwright Terrence McNally is one of the greatest living American playwrights. He probes the depths of his characters and is not afraid to reveal their strengths and weaknesses. The title makes reference to the traditional song from the early 1900s with the lyrics, "Frankie and Johnny were sweethearts, oh lordy how they did love."
The show continues through Feb. 23. The play is for adults, containing adult language and nudity.
Tickets are $22, with students/seniors/military priced at $20 (group rates available).
Curtain times are Thursday through Saturday at 8 p.m., and Sunday at 2 p.m.
To reserve tickets, call (619) 422- 7787 or visit www.onstageplayhouse.org.
OnStage Playhouse is located on historic Third Avenue in downtown Chula Vista, within walking distance of several breweries and restaurants for pre- and post-show dining.  Parking is available on nearby streets or in city lots.