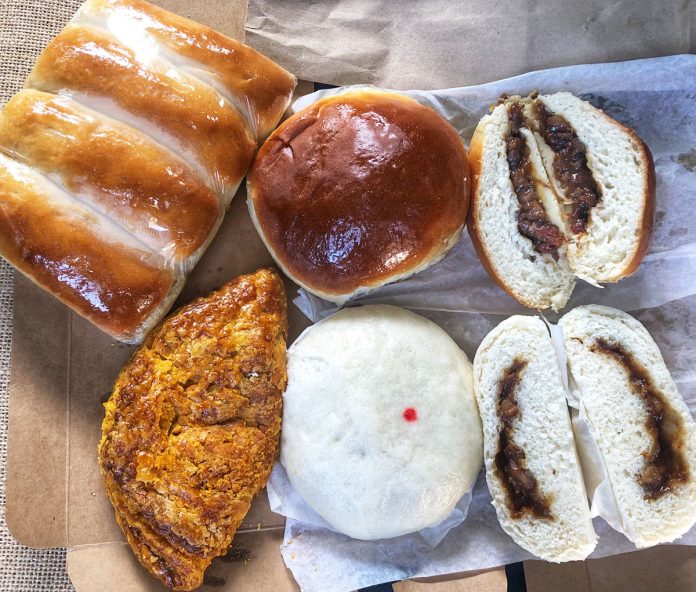 Growing up in the South Bay there were many eateries and seemingly hole-in-the-wall food shops where my parents would bring us to buy snacks, meals and baked goods on the weekends, which were locations motivated by the good word of friends.
Fast forward a couple of decades and a couple of moves to and from the South Bay, I find myself on a mission to find and re-introduce some of those that still exist. They are here, but in the shadows of the more trendy and Instagram-able establishments, yet not so far from how I remember one of them.
For over 35 years, Chinese Canton Bakery has served National City and the surrounding communities. Now think of how the food scene has changed just in the last decade. This Chinese bakery opened its doors in 1984 and what you'll find here has stood the test of time. Walk in and you'll be surprised that most of the bakery windows are empty, reminiscent of their past glory. Maybe you'll see a half dozen cakes in the display refrigerator, but keep looking around until you see the white framed sheet atop the display case, the menu of all things phenomenal. This is why we come here.
Listed on this menu are only five items, all under $3. It reads: Steamed Chicken or Pork Buns, Baked Chicken or Pork Buns, Beef Pies, Coconut Bread and Taro Bread. These are the best buns. All of them. Made fresh daily and not on display, they are served warm. This bakery has been a secret spot and hidden gem in recent years – spread the word. Note that it is cash only.
Share your favorite Chula Vista and National City favorites with me!
Email: kris@krisgaliciabrown.com
Instagram: @krisgaliciabrown
Twitter: @krisgaliciabrwn
www.krisgaliciabrown.com