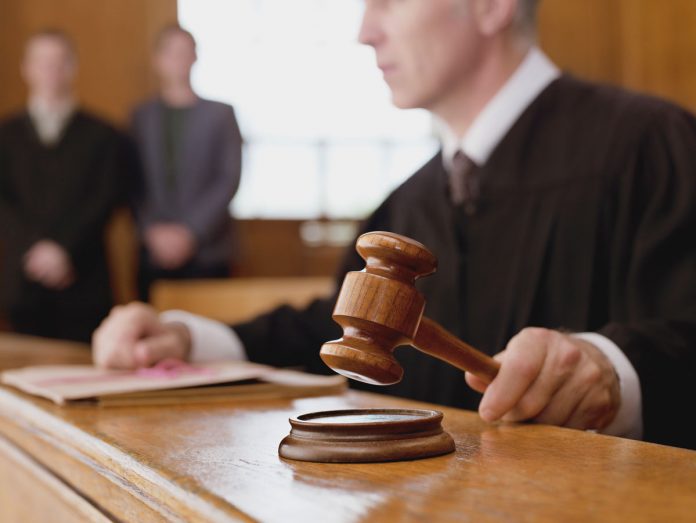 The federal case against a former federal agent from Chula Vista is now over after he pleaded guilty to a misdemeanor offense of unlawful disclosure of personnel data to someone who should not have received it.
Johnny Martin, 61, was fined $2,500 and placed on three years probation by U.S. District Court Judge Gonzalo Curiel on July 20. No jail time was imposed, although he could have received up to a year in jail.
His guilty plea includes an agreement that Martin must not apply for a job from any federal, state, or local government agency, according to court records. He is barred from working for a contractor who has business with federal, state, or local government.
Martin was a former supervisor in the U.S. Department of Homeland Security and was convicted by a jury in Oct. 2019 of a felony offense of lying to two federal officers during an interview in his Chula Vista home in 2017. He faced up to five years in federal prison.
Curiel overturned his conviction in a June 2 ruling after Martin's attorney, Eugene Iredale, successfully argued the guilty verdict was the product of a confused jury. Specifically, jurors had trouble hearing the taped interview in which Martin made statements to the effect that he had possibly released material to a man who was later determined to have impersonated as a federal agent.
The jury had a series of questions in which they asked if they had to agree that all or just some of the statements Martin made were false. They had other questions and Curiel met with Iredale and prosecutor Meghan Heesch to go over instructions in answer to the jury's questions.
The jury announced they had reached a verdict even before Curiel had answered their questions. Curiel took the verdict. Iredale said he didn't object to the verdict being read because he thought they would acquit Martin, given their unanswered questions.
The judge faulted himself for having the verdict read before he could give them answers to their questions. Curiel overturned the verdict and Martin was to have had a second trial until the case settled with a misdemeanor conviction.
Martin had no knowledge of the immigration fraud committed by Rafael Hastie, the man who had asked Martin for some records. Hastie pleaded guilty and was sentenced to 46 months in prison.