Eastlake High School's record-setting "golden girls" are back for an encore performance during the 2020 swim season. It looks to be an exciting sequel.
Emily Lundgren, Aranza Martha, Pia Davila and Cecilia Hagewood comprise the talented quartet that made school history by qualifying for last year's state championship meet in Clovis.
Lundgren competed in the 200-yard individual medley and 100 breaststroke at the state finals while Hagewood competed in the 100 breaststroke. Martha and Davila joined Lundgren and Hagewood on the school's 200 medley and 400 freestyle relay teams.
Lundgren posted a meteoric ninth-place finish in the IM at the state meet.
They were back in the water on Wednesday at Southwestern College to help the Titans defeat Mar Vista, 152-29, in a Mesa League dual meet.
Lundgren and Davila won all four events in which they were entered while Martha and Hagewood won three events (after finishing runner-up in an event to another Eastlake golden girl).
"We want to make it back to state again," said Lundgren, who won the 200 IM in 2:13.92 and the 100 breaststroke in 1:07.81 at Wednesday's meet.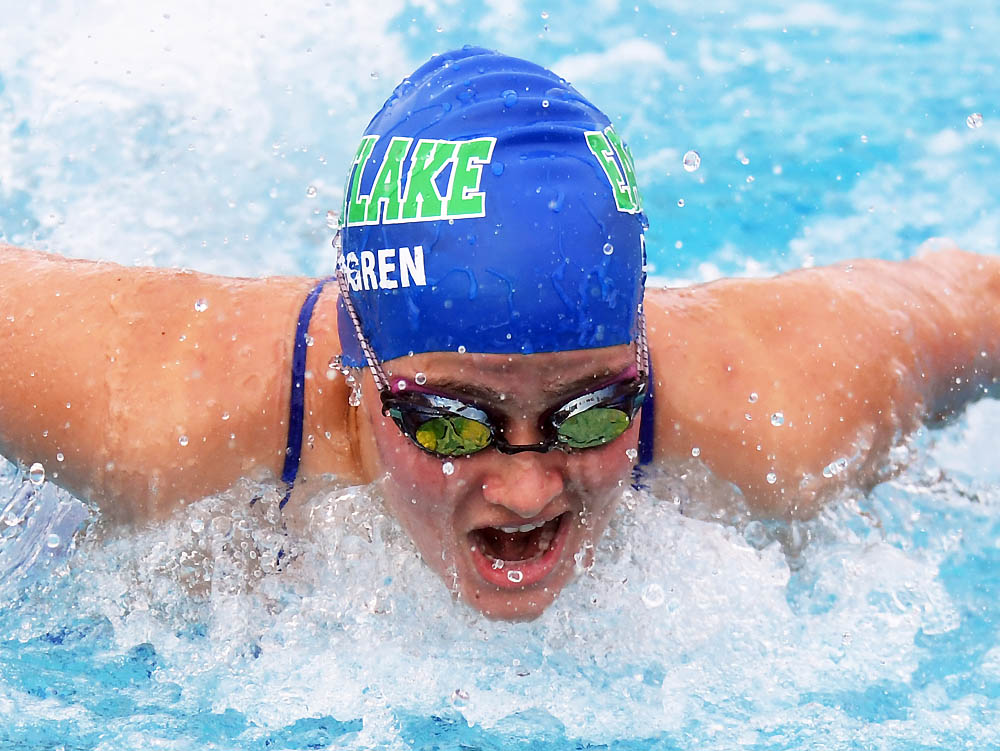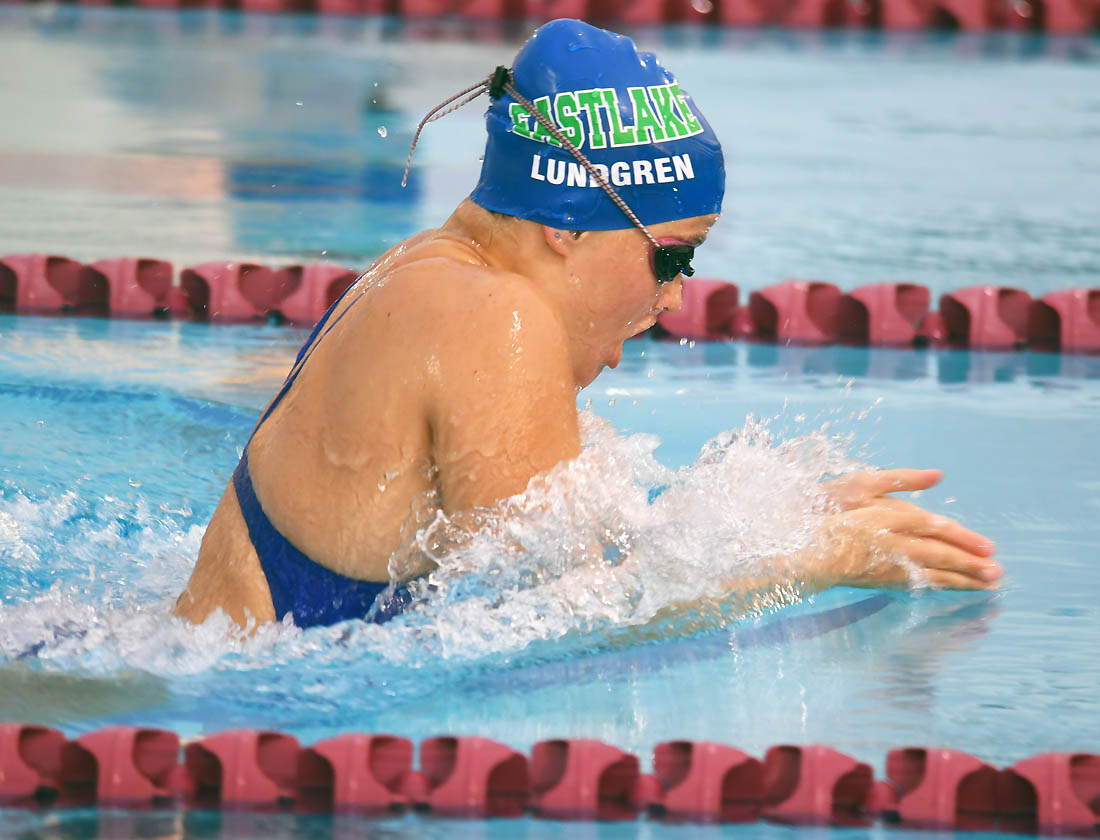 "It was so much fun," echoed Davila, who won the 100 butterfly in 1:05.97 and the 100 backstroke in 1:06.37 on Wednesday.
"It was exciting," interjected Martha, who won the 100 freestyle in 56.09 in the dual meet against Mar Vista.
"It's a goal for all four of us to be going again," said Hagewood, who won the 50 freestyle in 25.09.
All four girls comprised Eastlake's winning teams in the 200 medley relay (1:58.68) and 400 freestyle relay (3:55.10) at Wednesday's meet.
Martha finished runner-up to Hagewood in the 50 free (25:39) while Hagewood finished second to Lundgren in the 100 breaststroke (1:09.64).
"They swam where they should be at this time of the season," EHS head coach Steve Wiggs said. "We're concentrating more on what to work on in a race than the times."
The Titans captured first-place finishes in all 12 events, including diving.
Besides the aforementioned quartet, Mirsha Lora also won a pair of individual events by timing 2:01.83 in the 200 freestyle and five minutes-plus in the 500 freestyle.
Eastlake won the 200 freestyle relay in 1:48.91
Jessie Roland won the girls six-dive card with 142.85 points.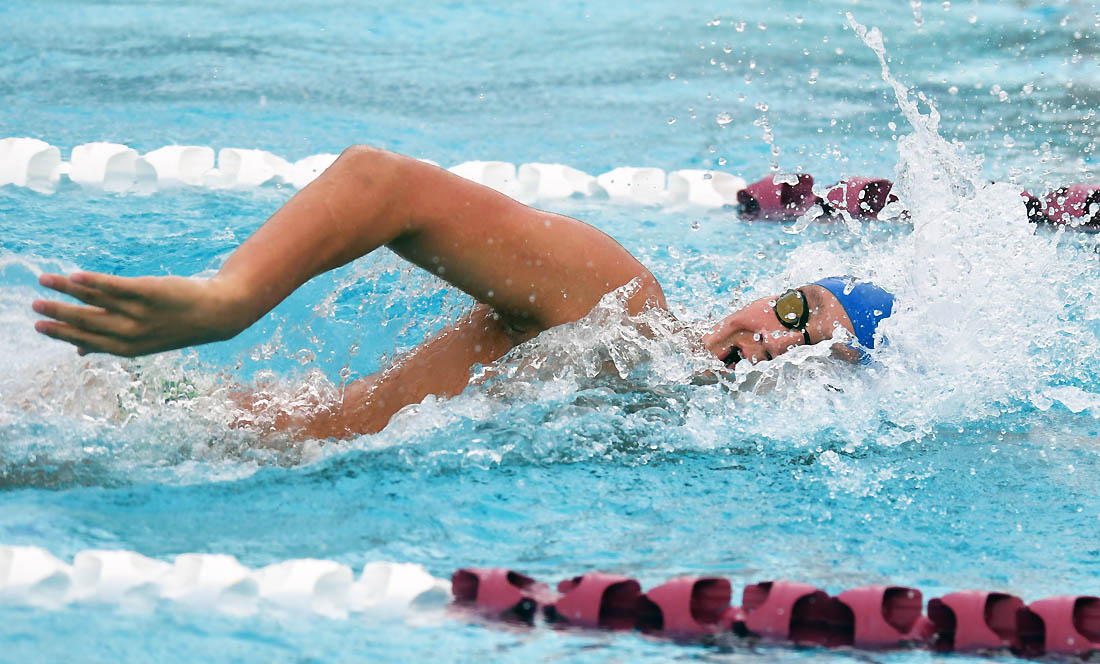 Fast lane
Eastlake's boys team defeated Mar Vista 133-48. The Titans won 11 of the 12 events, including diving.
Colby Hughes doubled in winning the 200 freestyle (1:51.20) and 500 freestyle (4:49.23).
Other individual event winners included Alex Tilley in the 200 IM (2:06.95), Christian Johnson in the 50 free (22.57), Aaron Medina in the 100 butterfly (59.64), Eli Stewart in the 100 backstroke (1:02.23) and Nate Bjornstad in the 100 breaststroke (1:02.43).
Tilley, a freshman, pushed past Bjornstad on the next to last lap and held on for the win.
Ceasar Jimenez won the boys six-dive card with 139.8 points.
Fletcher Field scored Mar Vista's only first-place finish by winning the 100 freestyle (53.0). He placed second in the 100 backstroke (1:06).
Mar Vista's Elizabeth Perez finished second in the girls dive card with 139.95 points, followed by Eastlake's Brooke Watson with 122.3 points and Mar Vista's Tavia Osthimer with 119.0 points.
Eastlake's Tony Plasencia finished second in the boys dive card with 109.5 points while Sam Wilcox was third with 109.35 points.
Also for Eastlake, Stewart finished second in the 50 free (23.05) while Carl Grosselfinger was second in the 100 free (55.87). Tilley touched second (to Bjornstad) in the 100 breaststroke (1:03.38).
Eastlake swept all three boys relay events. Johnson, Hughes, Bjornstad and Stewart combined to post a 1:44.17 time in the medley relay while Johnson, Medina, Stewart and Bjornstad won the 200 freestyle in 1:32.48. Hughes, Josiah Schenk, Tilley and Grosselfinger timed 3:42.42 to win the final 4×100 free relay.
Other second-place individual place-finishers for Mar Vista included Luke Wilson in the 200 freestyle (2:03) and T.C. Spaulding in the 100 butterfly (1:00).
Eagle's nest
Olympian defeated Bonita Vista in a double dual meet Wednesday at Southwestern College to improve to 2-0 in league, 4-0 overall.
The Eagles won the boys meet 105-55 and captured the girls meet by a 107-71 score.
"It's been an amazing season so far, we want to continue the momentum," Olympian coach Zachary Bradley said.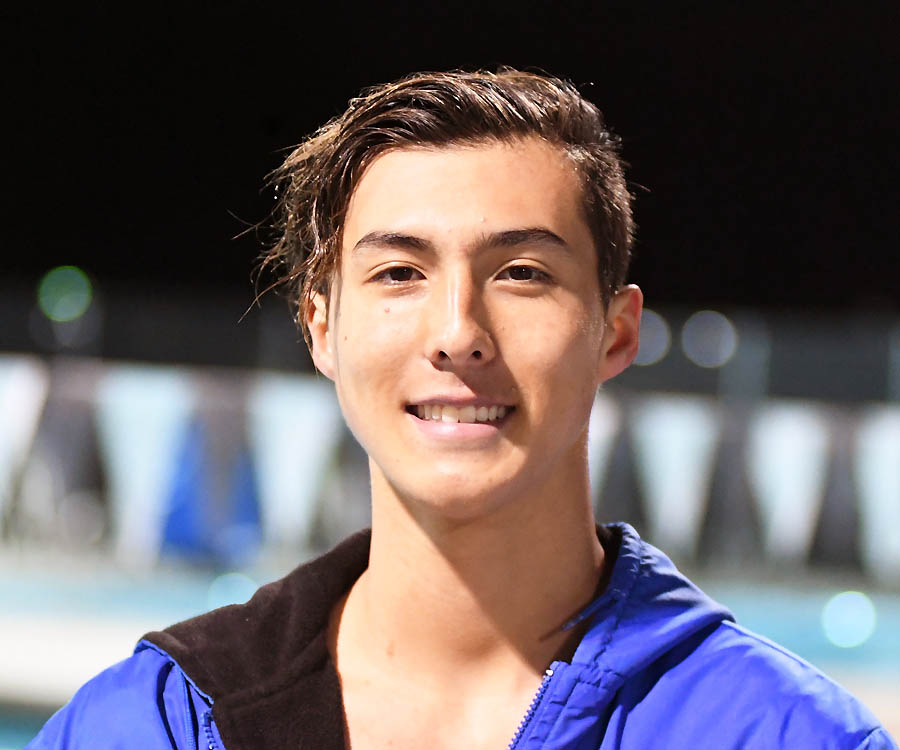 Top swimmers included junior Shane Sebree and sophomore Annika Ongteco, who both won four events.
Hilltop improved to 2-0 in Mesa League dual meets after sweeping Mater Dei Catholic on Wednesday in action at the Parkway pool. The Lancers won the boys meet 115-57 and won the girls meet 114-71.
Hilltop previously defeated Otay Ranch two weeks ago, winning 132-31 in the boys meet and 101-66 in the girls meet.
Hilltop posted CIF qualifying times in the 200 medley boys relay (1:55.95), 200 medley girls relay (2:16.31), 200 freestyle boys relay (1:45.62) and 200 freestyle girls relay (2:03.17).
Hilltop captured first place in 11 of the 12 boys events and five of the girls events, with Otay Ranch taking first-place finishes in seven of the girls events.
Dive right in
San Ysidro junior Eva Reyes, who finished second at last year's Division I San Diego Section dive finals en route to placing seventh at the ensuing state finals, won last Saturday's 11-dive segment of last Saturday's Fallbrook Invitational.
Reyes scored 487.5 points to top the competition.
It was a good day overall for South County divers as Chula Vista Learning Community Charter junior Sergio Zepeda won the boys 11-dive segment with 473.10 points and Southwest senior Jose Torres won the boys six-dive segment with 130 points.
Seven divers participated in the Eastlake-Mar Vista dual meet — five for Eastlake and two for Mar Vista.
Eastlake's Jessie Roland won the girls meet with a score of 142.85 points, followed by Mar Vista's Elizabeth Perez wirth 139.95 points, Eastlake's Brooke Watson with 122.3 points and Mar Vista's Tavia Osthimer with 119.0 points.
Eastlake swept the boys competition with Ceasar Jimenez posting 139.8 points, followed by teammates Tony Plasencia with 109.5 points and Sam Wilcox with 109.35 points.
Photos by Phillip Brents