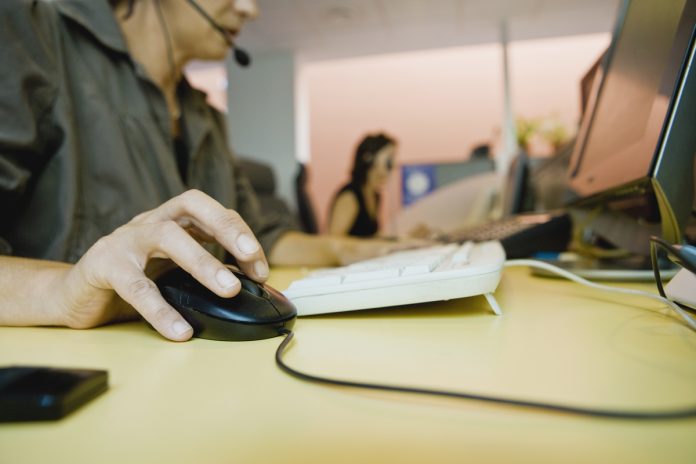 The Chula Vista Police Department recently expanded its Emergency Communications Center from eight dispatcher consoles to 11, with a new phone system that allows dispatchers to pinpoint the location of cell phone calls within three meters, a significant improvement from the previous system which could only locate calls from landlines.
By the end of the year, CVPD will also make use of RapidDeploy, a cloud-aided dispatch system used across the nation that allows dispatchers to locate 9-1-1 calls within 10 feet when the caller is in a moving car.
"The quicker we know where they are, the quicker we can get them the help they need," CVPD Dispatch and Jail Manager Lt. Don Redmond said.
Upgrades to the Emergency Communications Center, including RapidDeploy, were funded through the California Office of Emergency Services, according to Redmond. He said the difference between eight dispatcher consoles and 11 may not sound like much, but in reality it's huge, especially in situations that are likely to result in an influx of 9-1-1 calls.
"Maybe it's a huge accident, it's not just the people involved calling 9-1-1, it's people driving by. That can tie up the centers," Redmond said.
According to Redmond, eleven dispatchers aren't necessarily operating these consoles at all times, but the additional consoles allow CVPD to fill them when necessary. He said it also provides more space for dispatchers during shift changes, when there can be up to 15 dispatchers at the center.
Through Measure A, a half-cent sales tax measure to fund public safety staffing and services passed in 2018, CVPD is hiring additional dispatchers and was able to increase staff from 26 to 33 dispatchers, according to Redmond.
Now there's also room to expand to fourteen dispatcher consoles at the CVPD Emergency Communications Center.
Aside from the improved caller location technology and the increase in the number of dispatcher consoles, the center now has new furniture, desktop fans and forced air heaters to better accommodate dispatchers.
Redmond noted that the old furniture was 14 years old and used 24 hours a day, because the center is never closed, and there were times when dispatchers didn't have any place to sit.
"Our dispatchers, they're the voice of our organization for most people in a time of need, they're the first voice in the police department that they make contact with," Redmond said.
With the announcement of the grand re-opening of the CVPD Emergency Communications Center, CVPD also announced that it will make use of 9-1-1 texting soon.
More than 2,000 law enforcement agencies nationwide currently make use of the technology, according to the Federal Communications Commission.
Redmond said CVPD is in the process of testing the technology with different phone carriers, and will roll out the 9-1-1 texting technology along with the rest of San Diego County in 2020.
He explained that introducing the technology county-wide ensures that there are no gaps in coverage.
"It's a huge benefit to the city and the community," Redmond said.