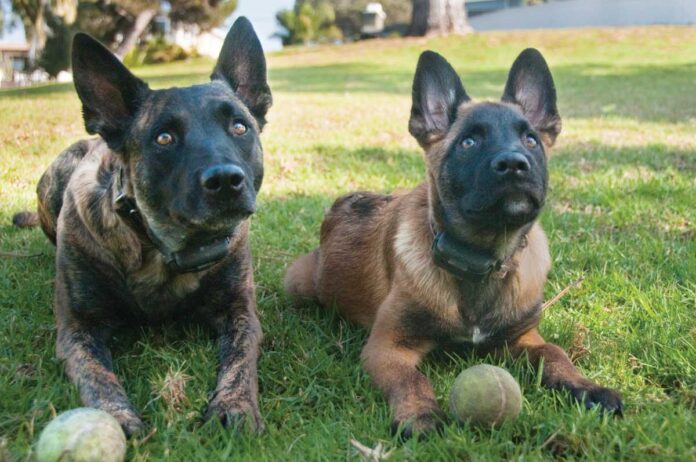 During a public comment by community group Hilltop Dog Friends at the Dec. 6. 2022 Chula Vista City Council meeting, Council directed staff to explore the possibility of a no-fence, off-leash dog park at Hilltop Park. After exploring the idea, staff reported that it did not support the off-leash dog area without fenced boundaries in the western area of the park, but support designating an area of the park as a fenced off-leash dog park in an area that would not take away any access to the park's sports fields.
After two meetings this year, the Parks & Recreation Commission also did not support the plan presented by the Hilltop Dog Friends, but supported the possibility of a fenced dog park due to concerns which included the loss of a sports field, safety, and liability.
The City of Chula Vista parks system is comprised of 65 publicly maintained parks, of which 9 have designated off -leash, fenced dog parks. There are an additional 6 future parks that will have designated off-leash, fenced dog parks as well. The City of Chula Vista currently has one identified park that allows off leash dog access without fenced boundaries. In 2019, the City Council approved a pilot program for an off-leash, unfenced dog park at Memorial Park. This location generally has about 10-15 patrons throughout the day. There have been few reported incidents over the past 4 years. The group meets at Hilltop Park in the early mornings and promotes dog community and provides dog training.
At the Sept. 12 City Council meeting, staff reported its findings to Council, along with their recommendations.
In public comments, members of Hilltop Dog Friends stood up for their original plan for a non-fenced, off-leash dog park, citing the success of the non-fenced, off-leash dog park at Memorial Park, stating that the sports field would be reduced, not eliminated, and that there is no real liability in having a non-fenced off-leash park. A spokesperson for the group also said that if Council would not approve the no-fence off-leash park, requested that Council make no other decisions in changing the park to a fenced off-leash park.
Despite staff recommendations, District 2 Council member Jose Preciado, the district of Hilltop Park, said that he supported the non-fenced off-leash designation for the park, and asked if not approved, to at least provide signage, and dog waste bags to the park. City Manager Maria Kachadoorian said these amenities could be done regardless of Council's decision.
"I think that we all can appreciate that there is a substantive dog culture in this community, and we welcome everyone to enjoy our open spaces and public spaces," he said. "I do oppose the fence. I think there are other parks in the immediate area, Eucalyptus Park for example with a fenced area for little dogs and big dogs. This park is used by the community, and I support no fence, but I do support more signage in place so that we recognize that there are other users."
Staff said that it could work with the group to work out times, and the interaction with other groups utilizing the park, such as the sports activities that are held mainly in the afternoons.
"I encourage that we recognize it as a leash-less park and make people aware that is the case," said Preciado. "In respect to the great information that I have heard from the members of the club, I am aware that some people do not prefer to be in those environments, so if you advertise what is happening in that park, people can make choices about what park to use. If there is an opportunity, I would hope that council colleagues can support that it be designated in a way that it is a leash-less park and that we provide the needed amenities."
Mayor John McCann said he is a dog lover and that he fully supports the park be designated as a no-fence, off-leash park.
"When I have gone down and seen the club, they do a tremendous job of being able to help preserve that area," he said. "If a dog does go to the restroom, they take care of each other, they support each other. I want to make sure that we do this right by dedicating it as an off-leash dog park. I think it is important that we make this official, plus this will give the doggy bags, and the proper signage. I do think that it is important that we should put up some signs when hours would be appropriate, and work with the club and Park & Recs department to be able to make sure that they understand that after 3 p.m., it will be allowed to be youth sports so that we do not take away any of the youth sports' games and practices."
Council member Carolina Chavez admitted she has an affection for dogs, and suggested that the group, and the City collaborate with the Chula Vista Shelter, which is at full capacity, to create events that would encourage adoptions.
City Council was in consensus of not having a fenced off-leash dog park at Hilltop Park and asked staff to come back to Council with recommendations for a no-fence, off-leash dog park at the park that they could vote on.