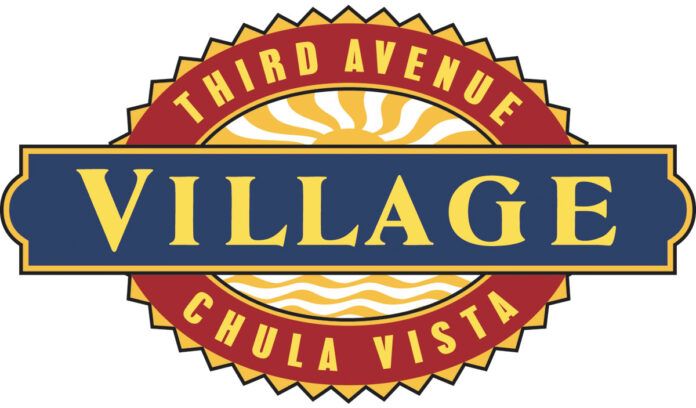 With Father's Day right around the corner, it is the perfect time to discover and celebrate everything Downtown Chula Vista has to offer! Start by enjoying a delicious breakfast or brunch at one of our delectable eateries including Farmer's Table, Talavera Azul, Shake & Muddle, El Comal, Sunset by the Park and The Vogue Tavern. If coffee and a pastry is more of dad's vibe, GrindHouse, Brew Bar, Dulcet, Terzo Café & Bakery and Mmm…Cakes have some great options.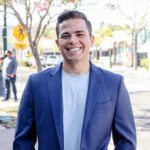 Take a stroll through our new Third Avenue Village Farmer's Market and meet with some of the local farmers and vendors bringing the best of the best to the new market! Treat dad to some fresh berries and cheese, hummus and dips and even some flowers. The new market runs from 10am-2pm every Sunday rain or shine and you can find the freshest produce, eggs, and treats including: Ayala Farm offering vegetables, berries, and eggs, Baba Foods offering hummus, dips, and pita chips, BomBom Bakehouse offering fresh donuts, Bread Bar offering freshly baked goods and bread, Brother's Products offering hummus and dips, Chrissy's Cookies offering shortbread cookies, Colibri Kombucha offering kombucha, Cubano Kings offering the most delicious Cuban sandwiches, French Gourmet offering freshly baked goods, Fromagerie & Cie offering imported cheeses, Fuel Thy Cells offering sea moss products, Gary Gary Confectionary offering sweet treats, Gilbert & Lee Quintos Farm offering fresh vegetables, avocados, citrus, and flowers, Golden Heart Farm offering fresh vegetables and eggs, Gonzo Family Greenery offering thriving house plants, Knockout Bread offering sourdough bread, Hidalgo Flowers and Maldonado Flowers offering beautiful flowers, Mamacita's Salsa offering freshly made salsas and chips, Mama G's Special Sauce offering Peruvian hot sauce to add a little kick to your meals, Martinez Farm offering fresh berries and vegetables, Nomad Bagels offering freshly made bagels, Nuvo Olive Oil offering olive oil, Purple Rain Lavender offering lavender body care, candles and fresh tea, R&L Farm offering fresh fruit and bottled juice, Ruth's No. 5 offering fresh salsa, Soul Fungi offering mushrooms, Sweetflower Bakery offering freshly baked goods, Tea Bazaar offering loose-leaf tea, and Yallatizers offering delicious yogurt. With so many options available you'll want to treat dad to it all!
Once you have explored the market, pamper dad with a fresh line up or beard trim at Barbershop Heaven, Center Beauty N Barber Shop, The Locker Room Barbershop, and Mickey Lou's. Let the nostalgia wash over you at Eazy Toyz or discover something new at Arts-Rec. Be sure to also pop into some of the locally-owned, award-winning breweries to cool yourself off! Award-winning Chula Vista Brewery offers crisp craft beers including a collection of IPAs, Double IPAs, Stouts, Imperial Red, Brown, Pale, and Blonde Ales you can enjoy while enjoying some live Mariachi music. Thr3e Punk Ales is also an award-winning brewery offering a great selection of Imperial Coffee Brown Ales, Red and Hazy Pale Ales, Stouts, IPAs, and Lagers. Groundswell Brewing also has some of the best brews in Downtown Chula Vista! There you'll find a wide selection of Blondes, White IPAs, Double IPAs, Hefeweizens, Berliner Weisses, Mexican Lagers and Brown Ales. The newest addition to the neighborhood, Attitude Brewing, brings a selection of Blonde Ales, Hefeweizens, and a large selection of IPAs. If dad wants to try a little bit of everything, the neighborhood also has some great Alehouses including The Balboa South, Third Avenue Alehouse and Bar Sin Nombre serving brews from all over San Diego.
If you are looking to celebrate dad with a delectable Sunday night dinner, the various restaurants along Third Avenue have got you covered! Try some of the best Mexican-inspired seafood at Mariscos Los Cuates, Culichitown, El Cruce +241, and California Sushi or try some of the juiciest burgers at The Balboa South. Does dad love Italian? Italianissimo Trattoria and La Bella's Pizza Garden offer delicious homemade Italian dishes with a hometown feel.
As you make your plans to celebrate dad, we hope you will come spend it with us in the neighborhood! Happy Father's Day to all of the incredible dads out there, we hope this year is an extra special celebration for you.
For the latest updates on Third Avenue Village, please visit us at ThirdAvenueVillage.com or follow us on Instagram @ThirdAveVillage, TikTok @ThirdAveVillage, Facebook @ThirdAveVillage, and Twitter @ThirdAveVillage.
Li Mandri is District Manager of the Third Avenue Village Association.