Chula Vista businessman Alan Cassell was sentenced to two years of probation after pleading guilty to one count of conspiracy concerning programs receiving federal funds in a judgement from the United States District Court District of Nevada filed on June 22. Cassell appeared in court on June 16.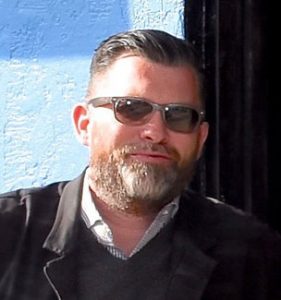 The maximum statutory sentence is five years imprisonment, a 3-year period of supervised release, a fine of $250,000, or twice the gross gain or gross loss from the offense, whichever is greatest, and a mandatory special assessment of $100.
Cassell was originally indicted in 2017 and pleaded not guilty. That same year he resigned his post as board member at Third Avenue Village Association citing personal reasons.
Cassell and six other defendants were accused of directing payments to Sergio Barajas, a one-time director of the National Community Stabilization Trust, a non-profit that used federal funds to restore foreclosed properties that were lost in the 2008 housing crisis.
As alleged in the indictment Cassell, doing business as Heartland Coalition and Ignition Ventures, paid Barajas about $185,025 in exchange for receiving about 626 NCST foreclosures and made about $2.8 million from resale of those properties.
According to court records, Cassell pleaded guilty in March as part of a group plea agreement.
Cassell's terms of probation include GPS location monitoring for 90 days, restricted to his residence except for activities approved by his probation officer. Cassell must provide the probation officer any requested financial information, have nt contact with any coconspirator, directly or indirectly, must submit to search and seizure, may not incur new credit without permission, and must complete 500 hours of community service, with at least 100 hours describing his crime to others explaining how not to make this mistake.
Cassell was ordered to pay a mandatory special assessment of $100.