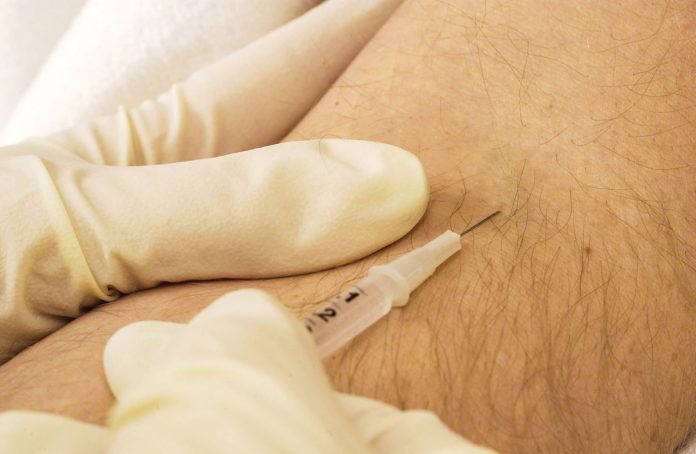 California Senate Bill 276 was co-authored by California Assemblywoman Lorena Gonzalez, whose 80th district includes Chula Vista and National City, and California State Sen. Dr. Richard Pan, who represents the 6th senate district.
The bill amends the oversight of the medical exemption process.
Currently to apply for a medical exemption of vaccines for a child, the parent must submit a letter signed by a licensed physician stating:
1 Child's name
2. Birth date
3. Medical condition that contraindicates vaccine
4. List of vaccines contraindicated
5. Approximate time until the condition resolves, if applicable
6. Physician's signature
Legislators and supporters of the measure said a number of doctors were abusing the process by selling medical exemptions to parents. SB276 would monitor the exemptions submitted to the state. SB276 was introduced in March 2019 and is scheduled to be voted on next month. The bill would take effect Jan. 1, 2021. The bill would not affect the 2019-2020 school year.
The measure requires a form be created by the Department of Public Health, which doctors fill out to process a medical exemption then send electronically to the state.
As part of the bill the state will monitor if the doctor has written more than five exemption notes. However, just because a doctor might have submitted more than five exemptions it does not mean they will be rejected.
One advocacy group, Vaccinate California, is supportive of the new legislation.
"SB276 will ensure proper oversight for medical exemptions to school vaccine requirement. Assembly member Gonzalez and Sen. Pan are courageous leaders who are fighting for children's health and the right to attend school without fear of preventable disease," said Vaccinate California's executive director Leah Russin.
Currently the state requires these vaccines: polio; measles, mumps, rubella (MMR); pertussis (DPT) or commonly referred to as whooping cough; hepatitis B and chicken pox (varicella). Although San Diego State University requires meningitis vaccinations for students entering this fall, the meningitis vaccine is not currently required for minors 18 and younger in area schools.
"We are co-sponsors of the bill, we rarely sponsor bills but when we do it is a top priority for pediatricians," said American Academy of Pediatrics – California's CEO Kris Calvin.