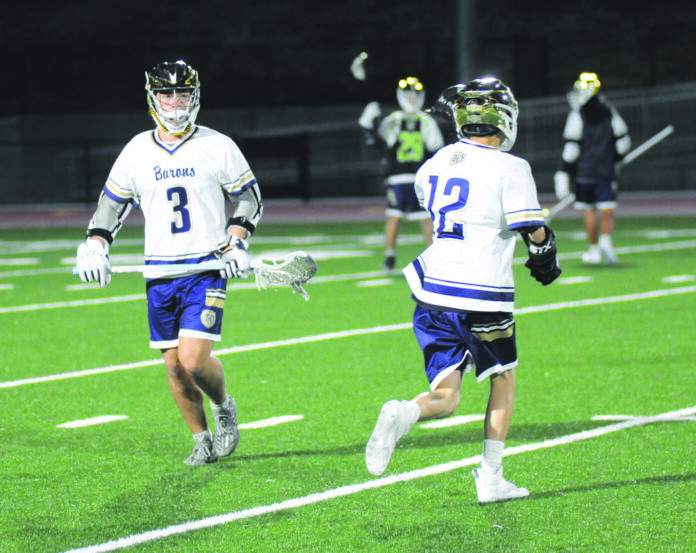 The San Diego Section has expanded to four playoff divisions for the 2023 boys lacrosse spring season: Open Division, Division I, Division II and the new Division III tier. It's an opportunity for more teams – and players – to get the magical playoff experience as the sport continues to grow in the region.
Teams in the new tier include Helix Charter, San Diego, Del Lago Academy, Hilltop, Sage Creek, Army-Navy Academy, Olympian, Mission Bay, RBV, Mira Mesa, Monte Vista, Preuss UCSD Academy, Canyon Hills, Mater Dei Catholic, Otay Ranch, West Hills, Classical Academy and Mar Vista.
All those teams competed at the Division II level last season.
Helix defeated Hilltop, 12-6, in a non-league game last Saturday to fire the first salvo in the new division.
"We have some potential," Highlanders coach John Whittles said. "We've got a lot of kids who are in their second year on the team, who are starting to come around. We're trying to take down the Division III title for the first time."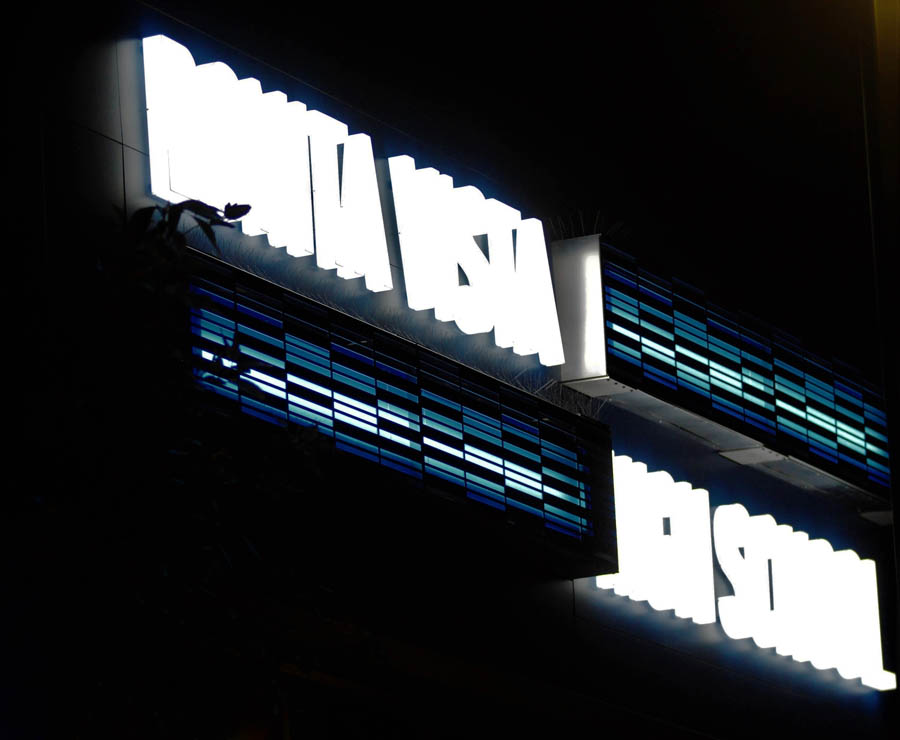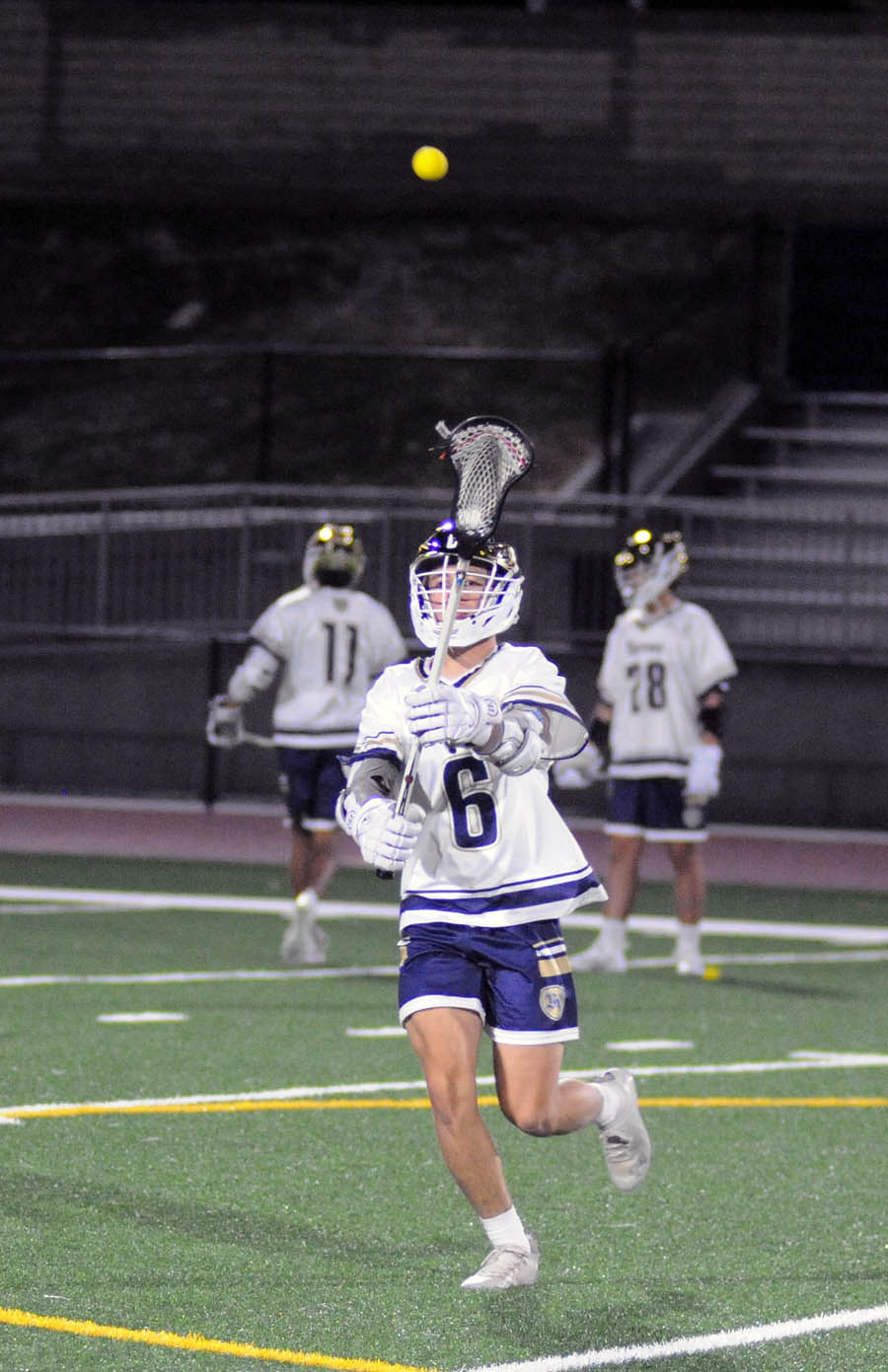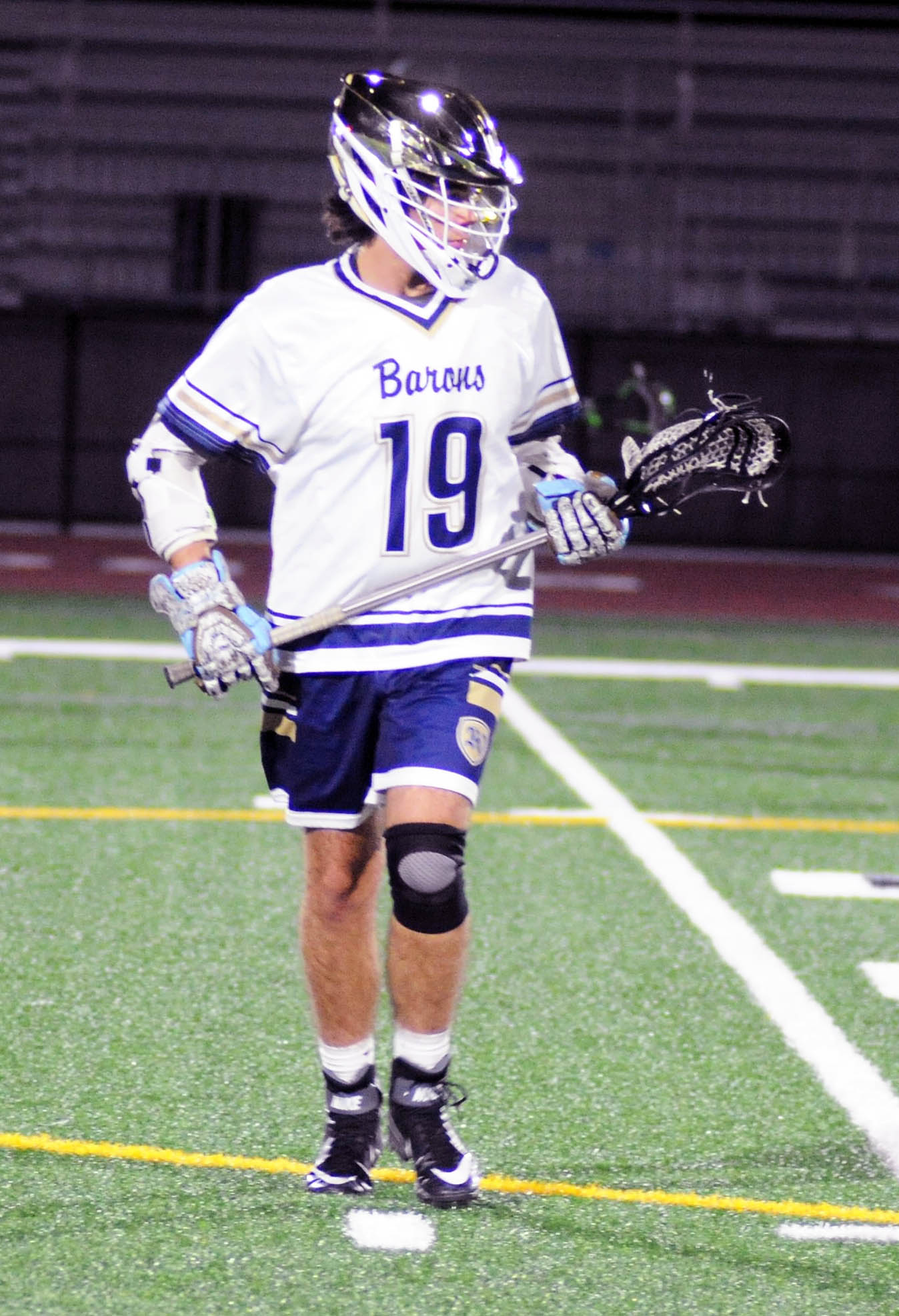 But some distance remains between the newly organized divisions as Bonita Vista, a Division II team, handed Helix a 13-5 defeat in a game under the lights in non-league play on Monday.
The Barons improved to 4-0 on the young season while the Scotties saw their record dip to 1-1.
All four of Bonita Vista's wins have come in prime time in the school's new on-campus stadium. The Barons opened the season with non-league victories against West Hills (9-8 in overtime on Feb. 27), Mira Mesa (15-1 on March 1) and Mar Vista (20-2 on March 3).
"It's great not only having lights but having a great field (artificial surface) to play on and not having to play on a bumpy (grass) field," BV head coach Peter Locke said. "Hopefully, this will help us take the next step in the program."
Top returners include junior middie Caden Ada-Tannehill as well as senior middie Dante Herrero and sophomore defender Damian Nunes.
All three players have figured prominently in the team's scoring stats so far.
Nunes led the team in scoring with 11 goals and 10 assists while Herrero was next with 13 goals and six assists. Ada-Tannehill was close behind with 13 goals and three assists.
Senior goalkeeper Adryen Locke has played four years on the varsity squad. He had logged 38 saves against six goals in the team's opening three games.
Additionally, sophomore Aiden Jenkins had accumulated seven goals and five assists in four games.
In Monday's game against Helix, Ada-Tannehill (five goals, one assist) and Nunes (three goals, three assists) paced the hosts in scoring while Herrero had two goals and Jenkins logged one goal and two assists.
Herrero racked up eight goals and five assists in the win over Mar Vista.
Helix sophomore Ryan Appenzeller had four goals in the season opening win over Hilltop while classmate Carter Kleis netted a hat trick in his first game.
The Metro Conference is fielding seven teams this season: Bonita Vista, Hilltop, Eastlake, Otay Ranch, Olympian, Mar Vista and Mater Dei Catholic.
Otay Ranch defeated Canyon Hills, 6-5, on March 3 after dropping a marathon 9-8 game at Lincoln on March 1 that took seven overtime periods.
Olympian picked up its first win of the season on Monday with a 19-1 verdict over Morse and tacked on a key 5-2 win agaist Classical Academy on Tuesday.
Defending Metro champion Eastlake opened the season with a 16-7 setback to Francis Parker on Feb. 23.
The BV coach, now in his seventh season with the program, is once again setting his sights on Eastlake in the race for this year's league banner.
"We have a lot of guys who can score, not just one guy scoring all our goals, it's spread out" the elder Locke said. "We're getting closer and closer each year to Eastlake."
Around the section
Torrey Pines, La Costa Canyon, Grossmont, Cathedral Catholic, Santa Fe Christian, Bishop's, San Marcos and Poway were the early season picks for this year's Open Division playoffs.
Other Division I teams to open the season include La Jolla, Coronado, Westview, Patrick Henry, Carlsbad, La Jolla Country, St. Augustine, Mt. Carmel, Scripps Ranch,Valley Center, Del Norte and Granite Hills.
Pacific Ridge, Francis Parker, Rancho Bernardo, Santana, Eastlake, San Dieguito Academy, Canyon Crest Academy, Valhalla, Fallbrook and Bonita Vista entered the season as the top 10 teams in Division II, followed by Point Loma, El Camino, Foothills Christian, El Capitan, Mission Hills and University City.
There have already been some upsets in the rankings column to start the new season. The 2023 playoffs start May 9.