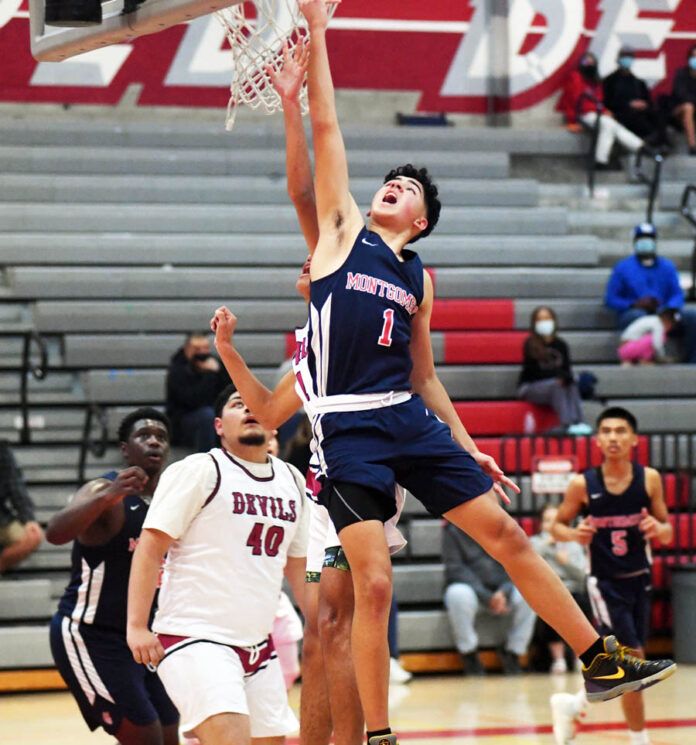 It's tournament time in high school basketball and the Montgomery Aztecs are off to a 7-1 start in boys play following Tuesday's 51-45 non-league victory at La Jolla.
The win was the sixth consecutive following a 72-19 drubbing at the hands of Chatsworth Sierra Canyon in tournament play on Nov. 18.
Since then the Aztecs have reeled off wins against Madison (62-56 on Nov. 19), Valhalla (73-48 on Nov. 20), Foothills Christian (73-48 on Nov. 30), Sweetwater (58-34 last Friday), Patrick Henry (55-54 on Saturday) and La Jolla.
The games — and victories —are coming fast and furious for head coach Ed Martin's group. Montgomery plays a non-league game at La Mirada on Saturday before returning home to host its annual post-Christmas tournament Dec. 27-30.
The Aztecs tip off tourney play Dec. 27 with a matchup against Morse, then host Valhalla and Sweetwater in pool play in advance of the tournament finals.
So far, so good.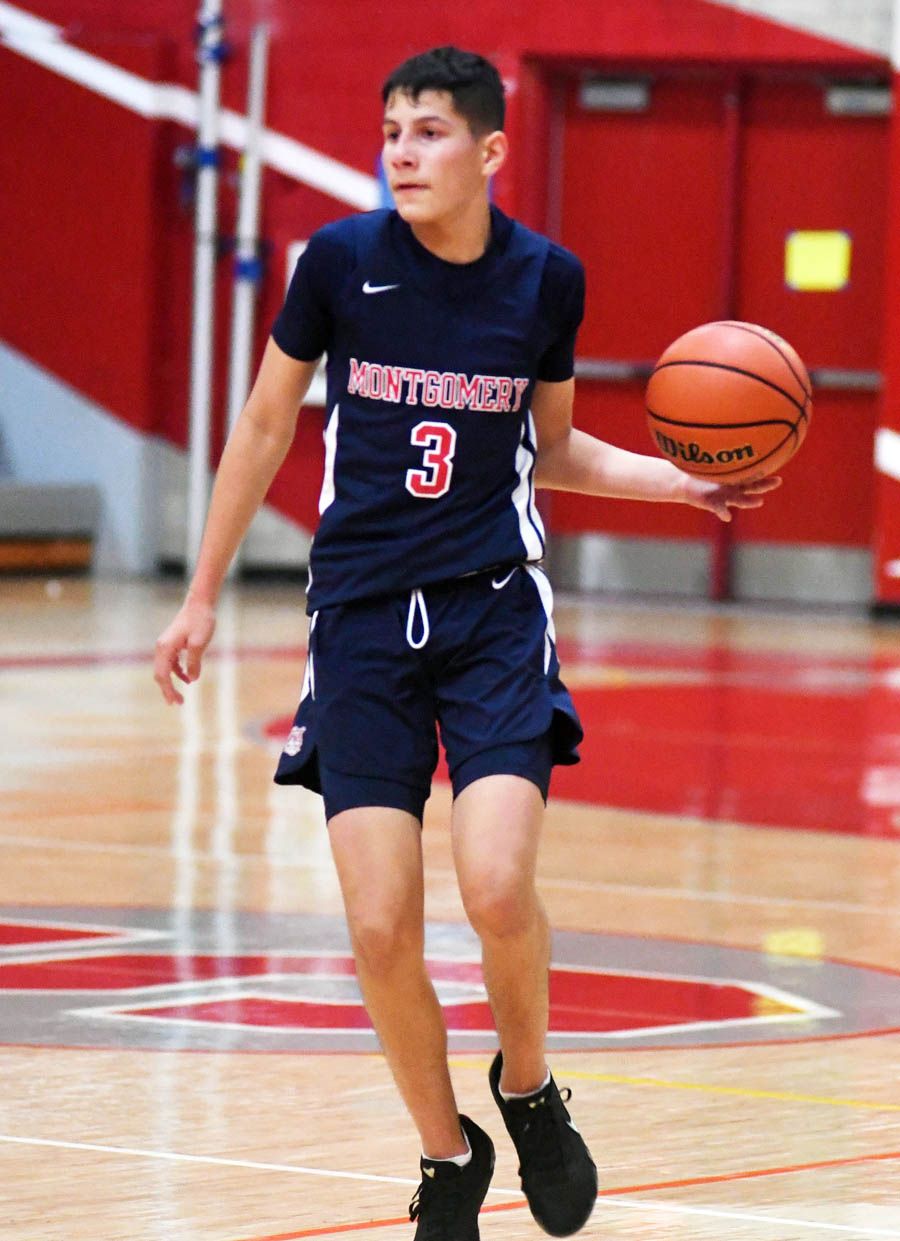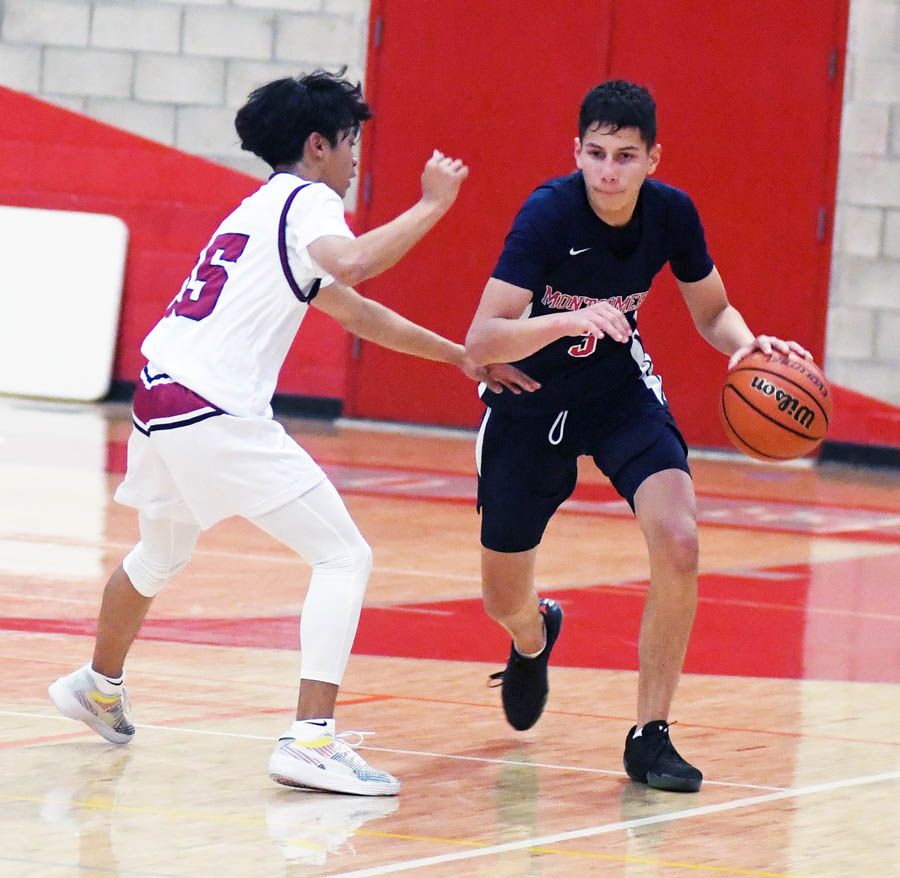 "We're super young with seven freshmen but they are a talented freshman class coming in," Martin said. "We've had more ups than downs. We'll take baby steps along the way. Our goal is to improve every day."
Three freshmen led the Aztecs in scoring at Sweetwater: Xair Mendez with 17 points and Alek and J.J. Sanchez with 10 points each.
Montgomery led 34-22 at halftime but took control of the non-league matchup by out-scoring the hosts 14-2 in the third quarter. The teams battled to a 10-10 standoff in the final quarter.
Sweetwater saw its early season record fall to 1-1 following a 69-46 non-league win at El Cajon Valley on Dec. 3. The Red Devils dropped to 1-2 following a 67-58 non-league setback at High Tech High San Diego on Saturday.
"We've got a 'young' old team," SuHi coach Jesse Aguirre said. "We have seniors but they haven't been on varsity. I told our guys to be ready for Montgomery because their coach always has his teams ready to play. We played hard; we made some mistakes that we can work on. Right now these games are basically practice to get ready for league."
The Devils tip off play in their own tournament on Friday with a 7:30 p.m. game against Santana. Sweetwater hosts Foothills Christian on Saturday, then Point Loma on Tuesday. Playoff dates are Wednesday and Thursday as tourney play wraps up before Christmas.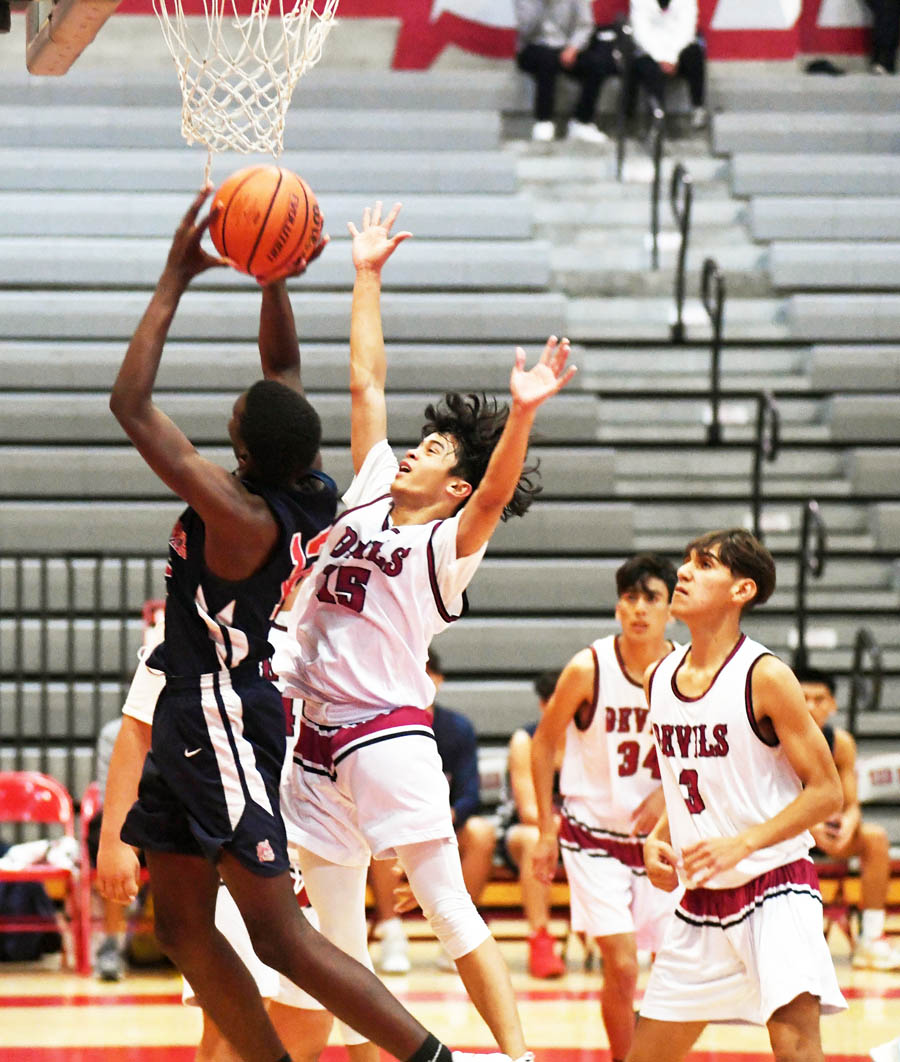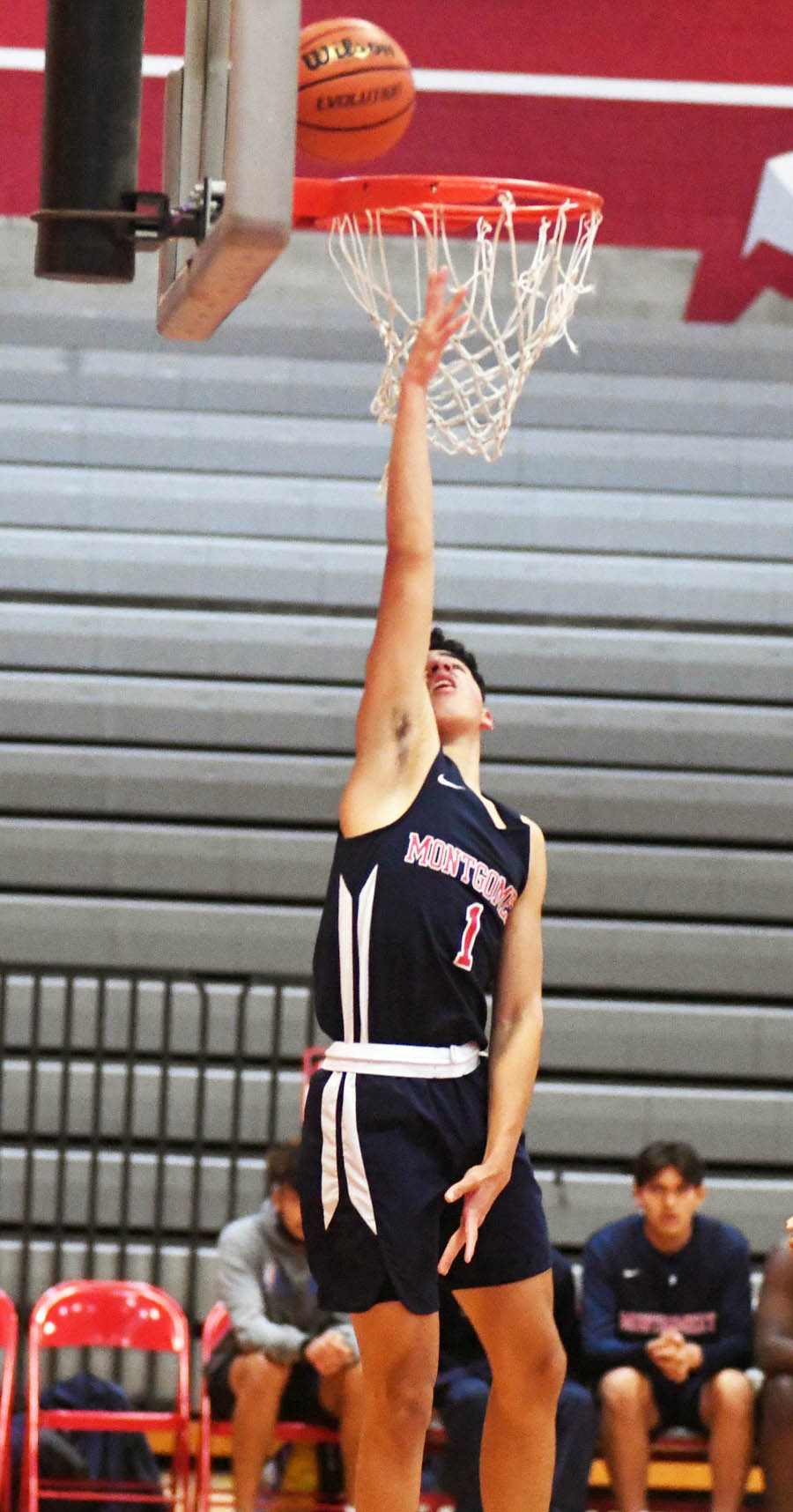 Eastlake mat men take second place at Carlsbad invite
The Eastlake High School boys wrestling team captured second place in the team standings at last Saturday's 20-team school draw at the Carlsbad Invitational.
The Titans scored three weight class champions and four finalists.
Alex King (120), Tomas Jacobo (138), Orlando Amado (170) all won individual championships in their respective divisions while David Mitrovich (152) finished second.
Dawson Galvan (195) finished fourth while Justin Graham (132) and Sebastian Lopez-Rodriguez (285) both finished fifth. Brayden Zingano (145) and Gabriel Duron (160) both tied for sixth place.
Eastlake finished runner-up with 167 points — well out in front of third place San Marcos with 199.5 points. Poway captured first place with 266 points.
On the mat
Olympian High School will host the Goddess of Olympia girls tournament on Saturday, Dec. 18. The field is scheduled to be the largest in section history with 40 teams, including six out-of-section teams, and more than 350 girls competing.
The San Diego Section girls championship tournament is scheduled Feb. 5, followed by the Masters state-qualifying tournament on Feb. 11.
CIF boys divisional tournaments are scheduled for Feb. 12, followed by the Masters state-qualifying tournament Feb. 18-19.
Both boys and girls will compete in separate fields at the state championship event Feb. 24-26.
SAN DIEGO SECTION CHEER CHAMPIONS
Large Division 1-Advanced: Granite Hills
Large Division II-Intermediate: Eastlake
Large Division III-Novice: Our Lady of Peace
Coed-Division 1 Advanced: Southwest EC
Coed Division III-Novice: West Hills
Coed Non-Tumbling: Sweetwater
Large Non-Tumbling: Mira Mesa
Small Non-Tumbling: Montgomery