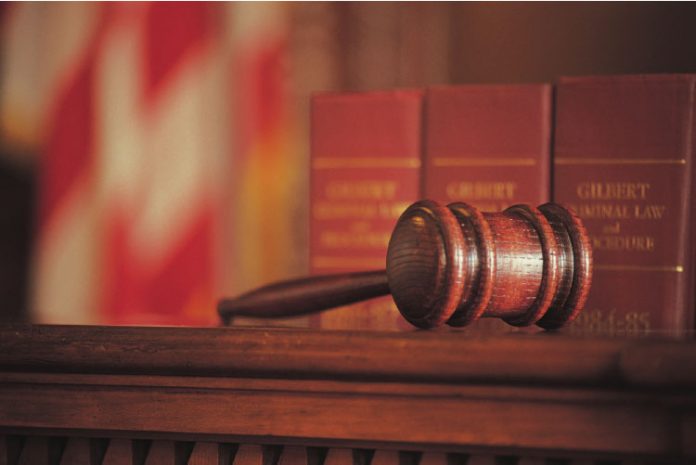 Three people were ordered March 7 to stand trial for murder of a motorist in Chula Vista traffic as well as attempted murder, assaults, and robbery of others.
The preliminary hearing lasted three days in front of Chula Vista Superior Court Judge Stephanie Sontag. A fourth co-defendant was ordered to stand trial for robbery only as he was not with the others during the crime spree which claimed the life of Mario Serhan, 59, on April 11, 2018.
A key witness was Mya Hendrix, 19, who came into court in a wheelchair as a result of a bullet which severed her spinal cord. She had been kidnapped and witnessed the shooting of Serhan who was shot in the head at 12:50 p.m. at a red light at Industrial Boulevard at L Street.
Hendrix testified the group mistakenly thought Serhan was an undercover police officer. Cesar Alvarado, 40, is the alleged gunman, and Britney Giselle Canal, 30, was driving.
"Ms. Canal was excited. She was, like, good shot, Babe," said Hendrix. "He was like, Oh, I got him in the dome."
After Serhan was shot, he slumped over and his vehicle rolled slowly across the intersection and crashed into a storage garage. The group went to a house in National City where Pedraza went inside. Pedraza came outside and splashed the car with bleach to remove any gun residue.
Hendrix said the man who shot her three times in the Sunset Cliffs area was Michael Anthony Pedroza, 28, and she knew him under the nickname of "Monster." A bullet entered her neck and went downward, cutting her spinal cord.
Sontag dismissed a kidnapping charge against the fourth co-defendant, Francisco Diego Aranda, 30, as he was not in the car with the others when Serhan was killed and Hendrix was shot. Aranda was ordered to stand trial only on a charge of robbing Hendrix.
Alvarado, Canal, and Pedroza were ordered to stand trial for three special circumstances alleging that Serhan was killed during Hendrix's kidnapping, lying in wait, and firing into an occupied vehicle.
Deputy District Attorney David Grapilon said the special circumstance of murder during a kidnapping doesn't require that the kidnapping victim be the one who dies.
Attorney Mel Epley, who represents Canal, said she was not a major participant in the crime spree as she was only the driver most of the time and did not have any intent to kill anyone.
The judge also ordered Pedraza, Alvarado, and Canal to stand trial for attempted murder of a man at El Toyon Park in National City, and kidnapping of a man in San Ysidro. They were also held to answer for robbing two people at a Chula Vista motel.
Hendrix met the group through Aranda, who later complained he lost a backpack and blamed Hendrix for losing it. After Hendrix witnessed the murder, she said they became suspicious of her and she recalled Canal saying she knew too much.
"They stole my purse and all my belongings," said Hendrix. "They had me tied up in this garage with duct tape over my mouth and they were taking me."
Assisting Grapilon in court was the case agent, Anthony Molina, of Chula Vista Police.
The defendants were all wearing jail clothes and were handcuffed in court next to their attorneys. Sontag told them to return to court on April 11 to set a trial date.
They have all pleaded not guilty. Alvarado and Pedraza remain in jail without