We are excited to announce the return of our annual Taste of Third culinary event for its 26th year! Taking place on Thursday, March 31 from 4 to 8 p.m., this year's family-friendly event includes mouthwatering food and great tasting drinks from over 24 locally-owned businesses along with live music from local musicians for everyone to enjoy.
In addition to the Lemon Festival and Starlight Parade, this is one of the community's longest standing events and we're honored to be able to celebrate another year. Events like these feed the heart and soul of our community, bringing everyone closer together and allowing attendees to meet the hardworking business owners along Third Avenue.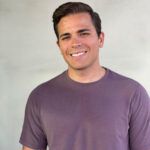 Taste of Third is one of the many events we will be producing this year. Our annual event line-up for 2022 includes Taste of Third, Avenue Amps & Ales, Craft Art Festival, Lemon Festival, Día de los Muertos Celebration, Third Avenue Village Beer Week, Starlight Parade & Children's Festival and 'Tis the Season to Get Ugly: Ugly Sweater & Stocking Stuffer Bash, with some additional family-friendly events that are still in the works!
This is also the Association's first year integrating live music to the event, with three live performance areas along Third Avenue. One performance area will be near the check-in area at the corner of Third Avenue & Park Way, another performance area will be on the corner of Third Avenue and F Street and the third performance area will be on the corner of Third Avenue and Davidson Street. Our local musicians will be playing a mix of Jazz, Latin and Acoustic.
Once you arrive at the check-in booth on the corner of Third Avenue and Park Way adjacent to Memorial Park, you'll be handed your Taste Passport. The passport includes a list of the participating businesses you'll be visiting as you stroll through Third Avenue. You are welcome to enjoy your treats at each business, on the go as you walk from place to place, or even have a mini picnic in Memorial Park while enjoying some live music.
Current Taste of Third participating businesses and their tastes include: Bar Sin Nombre offering a taste of red or white wine for those 21+, Brew Bar with a delicious vegan taste coming soon, Chula Vista Brewery offering a taste of select beer options for those 21+, Culichitown offering a choice of a Sinaloense tostada, cooked shrimp tostada, Hot Cheetos roll, or a shrimp empanada, , Don Pedro Taco Shop offering potato tacos, Dulcet offering dulce de leche cream puffs or mini fruit puffs, El Primero Boutique Hotel offering a slice of freshly baked banana bread, coffee and tea, El Cruce +241 offering a choice of flan de elote or esquite, Farmer's Table with a delicious taste coming soon, Grind House with a flavorful taste coming soon, Groundswell Brewing Co offering a delectable slice of their pizza, Italianissimo Trattoria with an Italian taste coming soon, Kentucky Fried Chicken offering a crispy chicken tender and a 12oz. drink, La Bella Pizza Garden with a delicious taste coming soon, Lime in the Coconut with a delicious taste coming soon, Mariscos Los Cuates with a mouthwatering taste coming soon, Mmm…Cakes offering a slice of a variety of freshly baked cake options, My Cup of Tea Unique Gifts offering some of their incredibly delicious imported tea and a scone, Shake & Muddle offering a choice of their street corn or tuna tostada, Silver Dollar Cocktail Lounge offering a choice of two citrus cocktail samples or one beer sample for those 21+, Standlee's, offering chocolate covered oreos with an edible image made in house, Tallo with a delicious offering coming soon, Third Avenue Alehouse offering a 4oz. taste of select beer options for those 21+, The Balboa South offering hand-cut garlic fries with a side of chipotle aioli sauce, Thr3e Punk Ales offering a taste of their POG (pineapple orange guava) IPA for those 21+, The Vogue Tavern offering pretzel bites with beer cheese and happy hour pricing on their beer and micheladas, with more being added regularly!
With over 120 businesses in the community, Taste of Third is a great way to sample the excellent variety of cuisines and drinks available on Third Avenue as well as experience the international flavors and character Chula Vista is known for. All of the businesses along Third Avenue will also be open regular hours on that day, so we still encourage everyone to come out and enjoy the live music and have a great time!
Tickets for Taste of Third are $45 and can be purchased at TasteofThirdCV.com. We do recommend purchasing your tickets as soon as possible as this event does sell out. Street parking is available on along Third Avenue well as the surrounding streets and municipal parking lots.
For the latest updates on Third Avenue Village, please visit us at ThirdAvenueVillage.com or follow us on Instagram @ThirdAveVillage, Tik Tok @ThirdAveVillage, Facebook @ThirdAveVillage, and Twitter @ThirdAveVillage.
Li Mandri is District Manager of TAVA