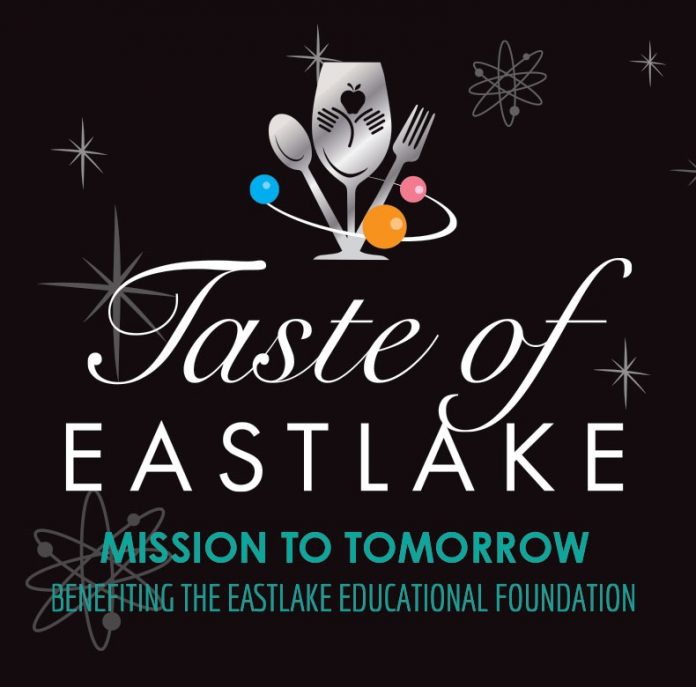 The fifth annual Taste of Eastlake promises to be a great event to kick off 2019. The no-fuss, all-fun event that benefits Eastlake area schools continues to be a community favorite.
Guests can enjoy food and spirits from more than 30 local restaurants, wineries, breweries and spirit purveyors, lively music, exciting auction opportunities and great friends. It promises to be a night to remember with many of Chula Vista's leaders, business owners and educators.
The event, which once again benefits the EastLake Educational Foundation, will take place Jan. 25 from 5-9 p.m.at The Venue at EastLake, 871 Showroom Place, Suite 104, in Chula Vista.
The Adrian and Betsy Gonzalez Foundation will serve as presenting sponsor. KGTV reporter Joe Little will serve as emcee.
The EastLake Education Foundation is kicking off its 25th year celebration of raising funds to provide vital technology funding to local public schools, including areas in science, technology, engineering, art and mathematics that will directly benefit more than 8,000 K-12 students annually in the Eastlake area.
Schools impacted by funds include Eastlake High School, Eastlake Middle School, Eastlake Elementary School, Salt Creek Elementary School, Olympic View Elementary School and Arroyo Vista.
"This is our biggest fundraiser of the year," EastLake Educational Foundation Executive Director Janet Francis explained. "A strong showing at this event ensures we can provide grant funding for technology in the coming year. This past year we were able to grant $120,000 to six Eastlake public schools."
Confirmed vendors to date include Bay Bridge Brewing, Board and Brew, Bubba's Smokehouse, California Pizza Kitchen, Chick-Fil-A, Copper Collar Distillery, Dobson's Bar & Restaurant, Epic Wings, Giggling Goodies by Risa, Groundswell Brewing Co., Hooked on Crab, Ika Sushi & Grill, Islands Fine Burgers and Drinks, Jersey Mike's Subs, Karina's Mexican Seafood Cuisine, Liberty Call Distillery, Lolita's Mexican Food, Mad Flour Bakery, Novo Brazil Brewing, One Hope Wine, Palomar Mountain Spring Water, Pavaraga Hawaiian Coffee and Café, Pizzo's Pizzaria & Wine Bar, PRP Wine International, San Diego Cocktails, San Diego Distillery, Savoie Italian Eatery, Skrewball Whisky, Seven Caves Spirits, The Galley at the Marina, Thorn Brewing, Thr3e Punk Ales Brewing Co. and What the Freaky Waffles.
As a non-profit 501(3)c, the Eastlake Educational Foundation is a bridge of support between schools and the community working together as partners to provide resources that advance 21st century learning so all students can achieve their potential.
In the past 24 years, the EastLake Educational Foundation has invested more than $2 million in support of technology programs that have impacted more than 300,000 students with an annual average of $120,000 to fund hardware, software, programming and staff support to schools.
Bill Ostrem, past CEO and president of The EastLake Company will receive the inaugural Ostrem Award for recognition in starting the EastLake Educational Foundation. His legacy of leadership and generosity will be celebrated annually through this award.
Tickets to the event are $60.
Auction items include a week's stay at a luxury VRBO in South Lake Tahoe and a flight on a U.S. Air Force and U.S. Navy T-34 fighter trainer.
For more information, call (619) 667-6470 or visit the website at eefkids.org.
Link: https://eefkids.org/event/taste-of-eastlake
Photos from last year's Taste of Eastlake