The Michael LeMaster Memorial Classic is one centerpiece game on Sweetwater High School's boys basketball schedule each year. It's this game in which Red Devils head coach Jesse Aguirre presides over the latest class of inductees into the team's growing Hall of Fame.
"It always adds an extra buzz to the building," Aguirre said prior to SuHi's varsity matchup against visiting Morse High School on Jan. 29.
The Red Devils added two more legends to their Hall of Fame classes.
The Class of 2022 inductees included Davis Harris (1984) and Melvin Rushing (1991).
Harris, whose school scoring record has stood up for 40 years, went on to attend the U.S. Army Academy at West Point where he played at the NCAA Division I level for the Black Knights.
Rushing was a member of the Red Devils' 1990 Division I section team that went 29-2. He went on to earn player of the year honors the following season.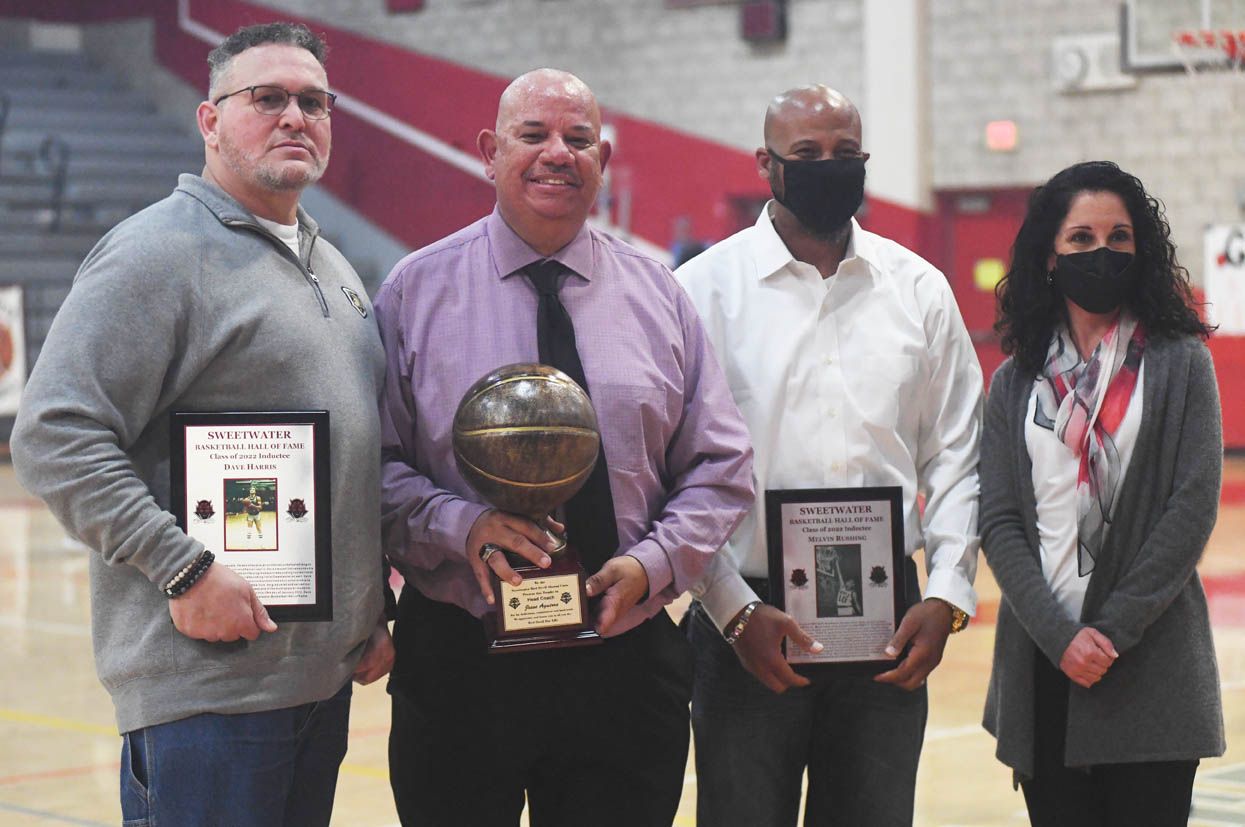 The Hall of Fame game against the visiting Tigers – who won the varsity matchup 67-49 — rekindled fond memories on the part of Harris.
"In the old gym the crowd would be standing all the way out nearly to under the basket – and that was just for the JV game," Harris said. "Once the varsity game started, it was a dunking contest between the teams."
Rushing, who now lives in Las Vegas, termed the Devils' 1990 championship season "awesome," noting the team did not take its talent for granted.
"We worked hard to get where we were," he said.
Aguirre was presented with a special appreciation award by the school's alumni crew during the gala halftime ceremony.
The Red Devils sank to 4-5 in South Bay League play, 8-15 overall, after Wednesday's 66-46 loss at Hilltop.
HALL OF FAME BIOGRPAHIES (CLICK TO VIEW)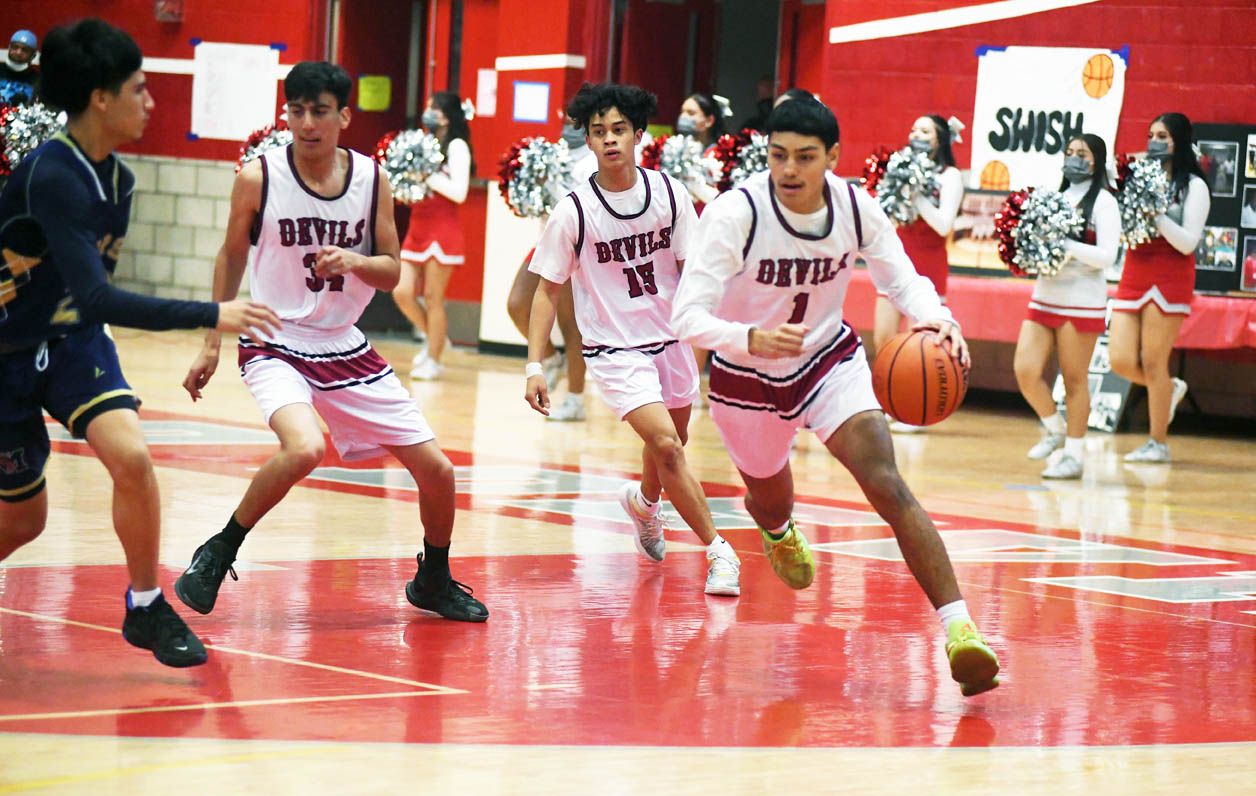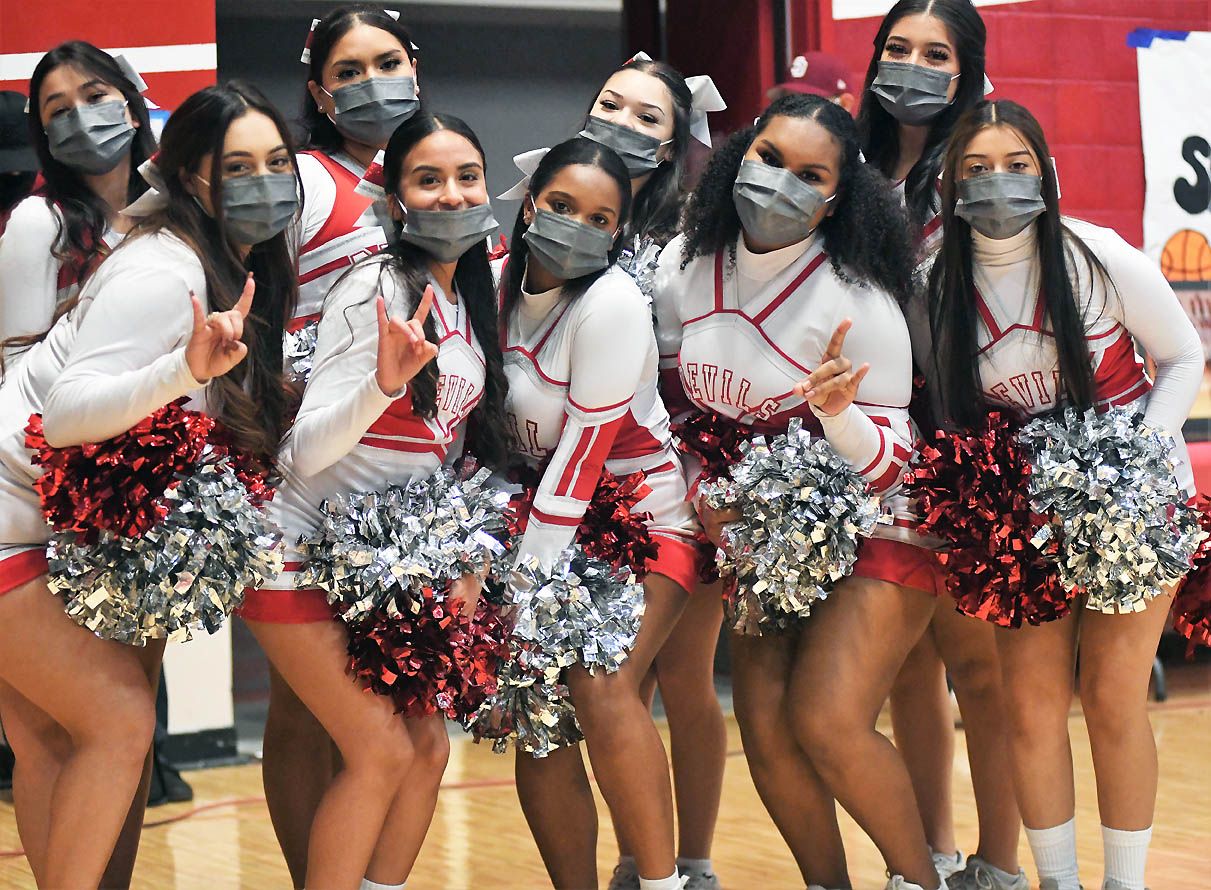 Sweetwater Red Devils Basketball Through the Years
Photo collage by Phillip Brents