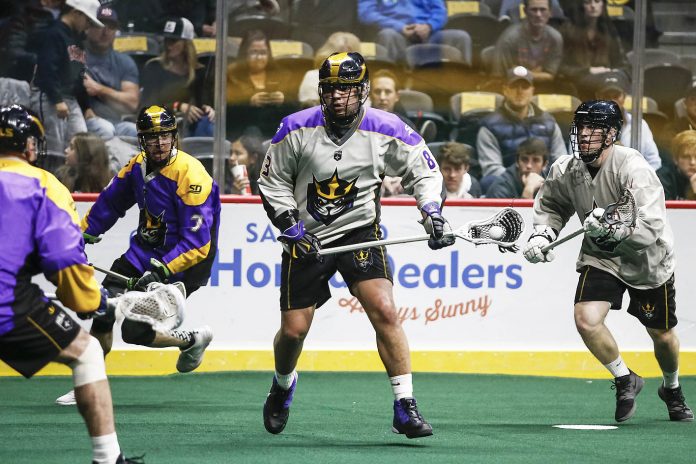 Lacrosse has been a fixture on the East Coast (and Canada) for decades but has only started to get a foothold on the American West Coast in recent years.
The demographics are quickly changing.
Twenty-one Sweetwater Union High School District schools are fielding teams for the upcoming 2019 season in the Metro Conference: 11 girls teams and 10 boys teams.
Membership has grown within the San Diego Section to more than 90 schools.
The inaugural section championship games took place in 2002. Now the sport is contested in three playoff divisions for both boys and girls teams.
Bonita Vista High School was the first Metro Conference team to reach the San Diego Section finals after recording a runner-up finish in the 2014 Division II championship game while Otay Ranch defeated Eastlake in the 2016 Division II finals.
Eastlake's boys team made history with a runner-up finish in the Division II finals last season.
In tandem with this growth, area high school programs have benefited from local grassroots youth programs, which continue to grow in numbers and prestige.
The addition of a professional team in the region should only enhance that growth.
The San Diego Seals will make their National Lacrosse League home debut with a game against the Rochester Knighthawks on Saturday, Jan. 12, at Pechanga Arena San Diego (sports arena). Game time is 7 p.m.
Since the expansion club was announced, the local pro team has invested heavily in community involvement. That exposure should result in a healthy fan base, especially at the younger age levels.
Olympian High School boys coach Keith Quigley, who grew up playing hockey and lacrosse in the Northeast and who has helped spur the genesis of the sport locally with his ongoing efforts with his LAX619 youth lacrosse clinics and age-group teams.
He sees the introduction of a professional team to the region as a win-win situation for the sport.
Three Seals players – Austin Staats, Connor Fields and Garrett Epple — have taken part in youth clinics put on by Quigley's LAX619 program so far.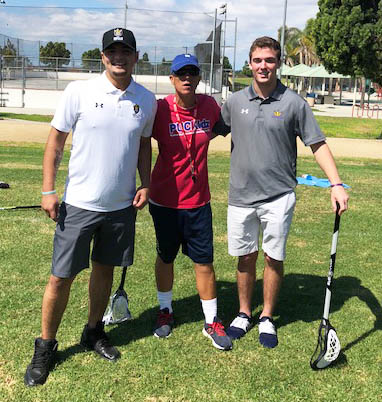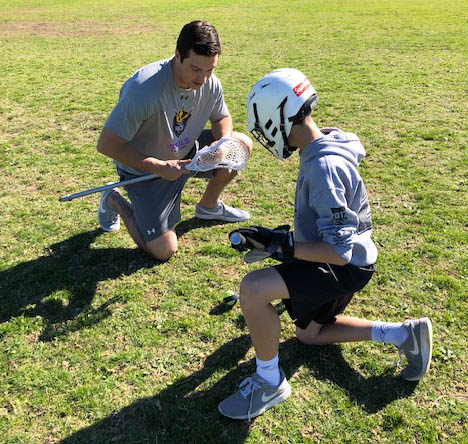 Quigley's LAX619 program, which has operated under the umbrella of its parent PUCKidz program for more than six years, offers lacrosse instruction, private lessons, small group lessons, camps, clinics and club teams from first through 12 grade levels.
An after school programs is currently operating at a local elementary school every day. Sites include Hedenkamp, Hilltop, Arroyo Vista, Feaster and Chula Vista Hills.  A history-making four-team league is set to start later this month. Games will be played at Feaster on Friday that will include a six-game season with playoffs.
"It was such an amazing day to have professional players from the San Diego Seals visit my lacrosse camps," Quigley explained. "The campers were thrilled. The kids got to hang out with them and learn some new lacrosse skills.
"The three players were so nice and great with the kids. The Seals have been really supportive of what I'm trying to do as far as growing the game with my PUCKidz/LAX619 programs."
Quigley, who has coached the Olympian program since its inception, is looking forward to the interaction between the local youth teams and the Seals pro club.
"I'm really psyched that we now have a professional lacrosse team in town," Quigley said. "Growing up back east there was always lacrosse everywhere. Now it's starting to seem like the West Coast is catching up.
"With the Seals being here I really think it will do so much for the growth of the sport. Families are going to attend a game and see how action packed it is and run out and purchase lacrosse sticks. I'm looking forward to attending games with kids and families from my PUCKidz program and also my Olympian High lacrosse team families."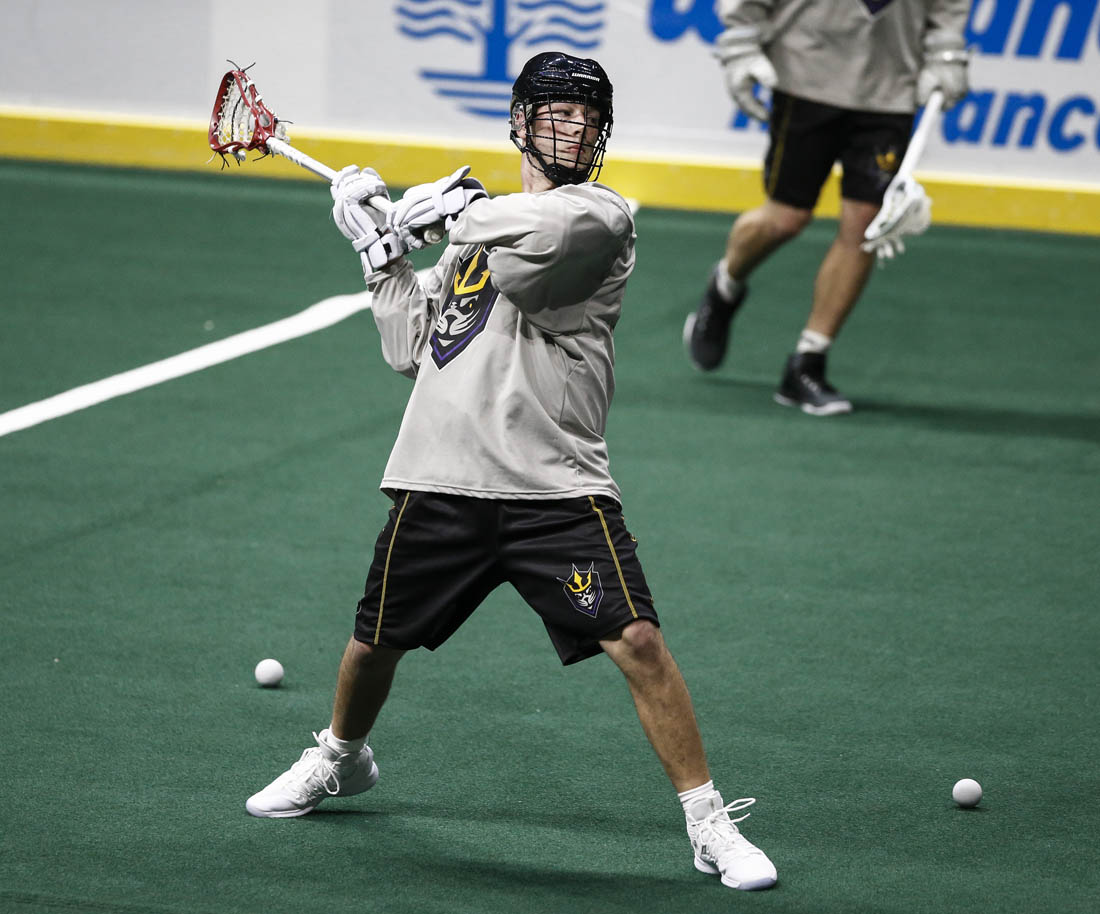 Making a splash
The Seals recorded a list of franchise firsts during the 2018 calendar portion of their inaugural 2018-19 schedule. The team signed its first player (Kyle Buchanan), announced its mascot (Salty) and participated in the league's expansion draft and entry draft.
The team held its first training camp and first open scrimmage (attended by more than 5,000 curious fans at the arena on Dec. 8).
The Seals also won their first game – 17-12 at the Colorado Mammoth on Dec. 22 as Staats scored five goals and four assists.
The Seals take a 1-2 record into Saturday's home opener following subsequent losses at the Calgary Roughnecks (9-5 on Dec. 28) and Saskatchewan Rush (16-12 on Jan. 5).
Staats leads the Seals with nine goals through three games while Turner Evans ranks second with five goals.
Interestingly, 20 of the 21 players on the Seals active roster are from Canada. About 10 percent of the league's players are Iroquois from either Canada or the United States.
Box lacrosse is played on a covered ice hockey rink with dasher boards. Teams field five players and one goaltender per side.
The object of the game is to use a lacrosse stick to catch, carry, and pass the ball in an effort to score by shooting a solid rubber lacrosse ball into the opponent's goal.
NLL rules include four 15-minute quarters and, if necessary, a sudden-victory overtime period.
NLL is fielding 11 teams for the 2019 season — eight in the United States and five in Canada. Each teams plays 18 games during the regular season — nine home and nine away.
The Seals season runs through late April.
San Diego is a member of the five-team West Division that also includes Colorado, Calgary, Saskatchewan and Vancouver. The East Division includes six teams: Buffalo, Georgia, New England, Philadelphia, Rochester and Toronto.
The top four teams in each division qualify for the playoffs.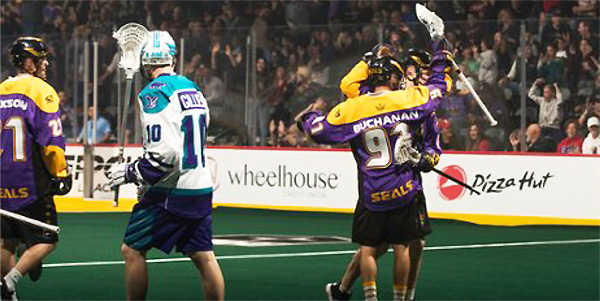 Seals capture home opener with exciting 12-10 win in front of large crowd
The San Diego Seals won their first home game in franchise history by defeating the Rochester Knighthawks, 12-10, on Jan. 12 in front of 11,323 fans at Pechanga Arena San Diego.
Forward Austin Staats, the Seals' first-round draft pick, made his presence felt on the floor by finishing with a team-high four goals, one assist and 10 loose balls.
"We've been working hard this whole week and it showed in how we played tonight," Staats said after the game. "I grabbed the Seal on the front of my jersey in the fourth quarter to show the fans how much I respected them and enjoyed their presence. It was pretty cool, and it was the loudest arena that I have been to so far."
Seals general manager and head coach Patrick Merrill shared those sentiments.
"We knew that we had a special feeling in that room and we were so anxious to share it with that electric crowd out there and the city of San Diego," Merrill said. "Starting the first three games on the road, we were so anxious to get back here and I'm so proud that we were able to come out with a win tonight."
Seals forward Dan Dawson, the team's veteran leaders, netted a hat trick and added one assist. His determination and excitement was apparent throughout the home opener.
"Our introduction to San Diego was phenomenal," Dawson said. "It was pretty cool being able to show them all what lacrosse is all about. I said it from the get-go, to be a part of something from the foundation up is really special and we had a really emotional special day and it carried on to the game."
Forward Kyle Buchanan scored five points (two goals, three assists) in the Seals win, while forward Garrett Billings added a highlight reel behind-the-back goal. The back-and-forth match-up featured strong goaltending on both sides, with Seals goalie Frank Scigilano earning the win after stopping 38 shots.
The San Diego Seals will face-off against the Calgary Roughnecks on Friday, Jan. 18 at 7 p.m. PST at the Pechanga Arena San Diego.
Opening Night Photo Gallery by Eric J. Fowler